ShortList is supported by you, our amazing readers. When you click through the links on our site and make a purchase we may earn a commission.
Learn more
12 booze-fuelled adventures to travel the world with
Girdle your liver for these game-changing gallivants "I remember the first time I drank SangSom rum," says Dave Watson, a traveller who likes to think he can handle his liquor. "One minute, I was knocking back shots at bar in Hat Rin. The next I was flat-down in the sand, at dawn, with some woman prodding me with a broom. To this day, I have no idea what happened."
Booze lies at the crux of many a travelling tale. But while lost wallets and unwanted tattoos play their part, it's widely accepted that life becomes better when you govern the story (rather than the story governing you). And crafting your own boozy road trip is a great place to start.
"From the rice wines of Vietnam to Norwegian craft beer, there are so many epic, small-scale breweries to choose from these days," says Lee Thompson, co-founder of adventure travel company Flash Pack. "At the same time, more and more people are looking for meaningful experiences when they travel. So, instead of downing tequila on a Mexican beach, we're seeing booze form the root of some quite unique events. It's about appreciating top-quality drinks in a way that resonates."
With that in mind, we've picked out 12 brilliant boozy adventures to set your travels alight with. Whether you're heading abroad for a lads' weekend or striking out solo, these tipsy crusades offer a great route into local culture. Have your passport handy – it's time to look alive:
1. Crawl the beer gardens of Dallas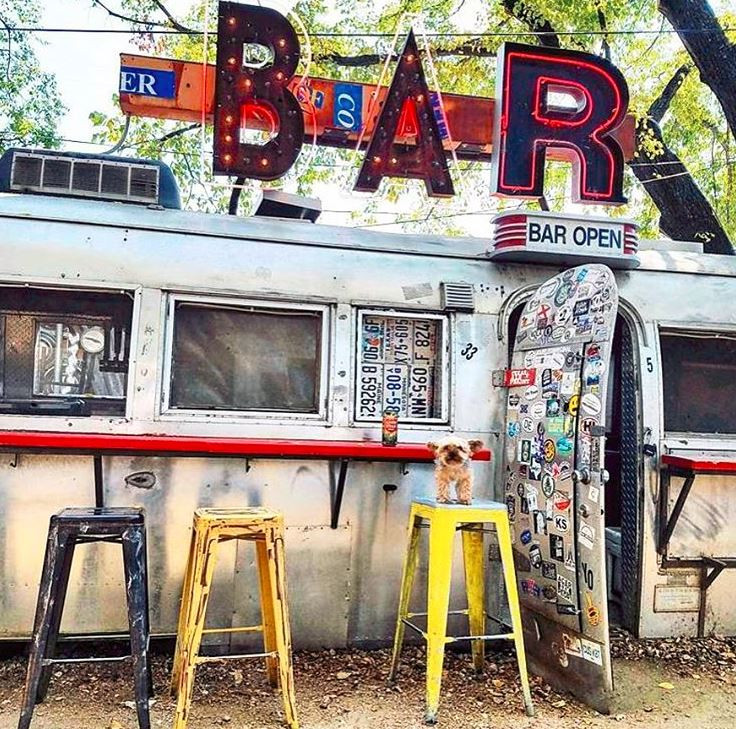 Forget Vegas or LA: Dallas is your new go-to for a solid weekend of boozing. There's more to this city than cattle-baron swank, and its beer gardens capture a fresh, bohemian spirit that is firmly on the up. Make like Dallasites and head to Truck Yard, an 'adult playground' (not like that) with a treehouse bar, live music and an eclectic series of food trucks.
Katy Trail Ice House is also worth a pit stop, for pitchers of Austin-brewed Pecan Porter served on a sprawling tree-lined patio. Finally, make room for The Foundry, a laid-back garden in the west of the city, where you can grab $3 draft beer soaked up with buttermilk fried chicken. Texas, we salute you.
2. Swing by Mexico's mezcal distilleries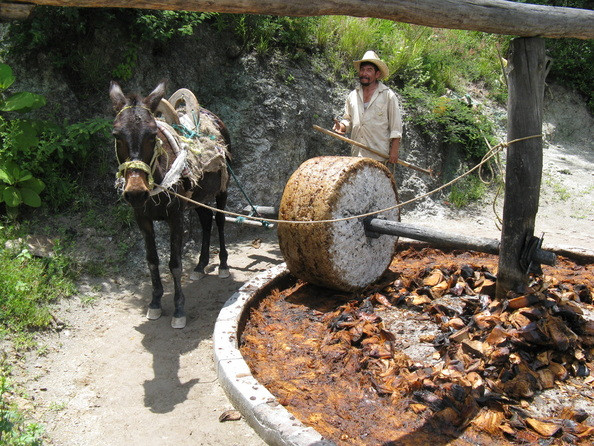 If tequila isn't quite cutting it for you, you need to get a taste of its rougher, tougher 'father': mezcal. You can sample mezcal in Shoreditch, but for a full appreciation of its flavour and punch, head to the rural, family-run palenques that spread across Oaxaca in southern Mexico. Most palenques here aren't licenced for export, and each use their own distinct brewing methods passed down through generations. A visit to these tiny mum-and-dad operations, in a maze of agave fields, offers a rare chance to see how this smoky-tasting spirit is made. 'Real' mezcal often reaches beyond 90% proof, so a healthy respect is called for – especially if you order takeaway in a plastic jerry can.
3. Forage ice for your cocktail in Canada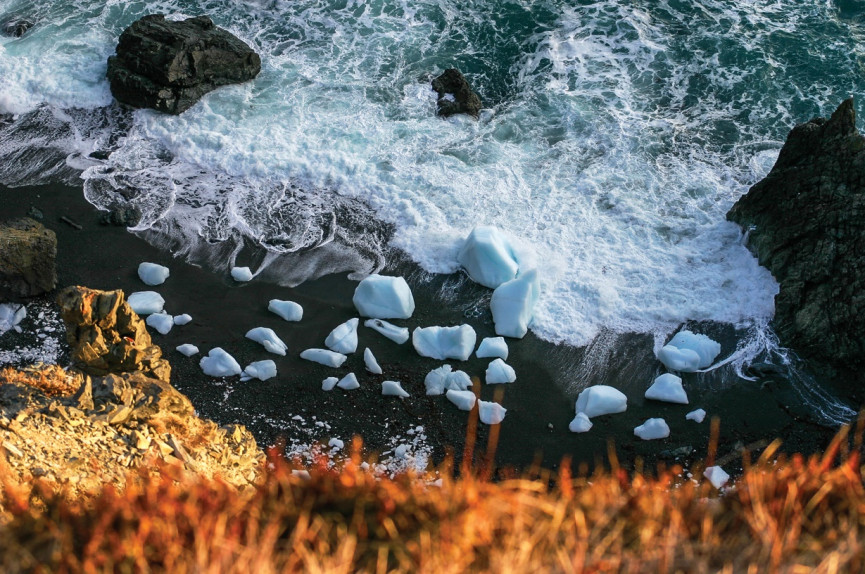 Those hardy Canadians don't just buy ice at their local Tesco's, they also forage it from glacial giants that loom off the Newfoundland coast. You, too, can grab a slice of this impressively macho tradition by taking a boat or kayak around the bergs of Twillingate (Iceberg Quest Ocean Tours and Northland Discovery Boat Tours are both well-rated). The phenomenal beauty of the icebergs is an experience in itself; some tower up to 15 storeys above sea level. Paddle your way between a frozen wonderland of 'bergie bits' and help to haul in some biggies for your nightcap back on shore. After all, a good gin only becomes better in the company of 10,000-year-old ice…
4. Bed down in a Czech wine barrel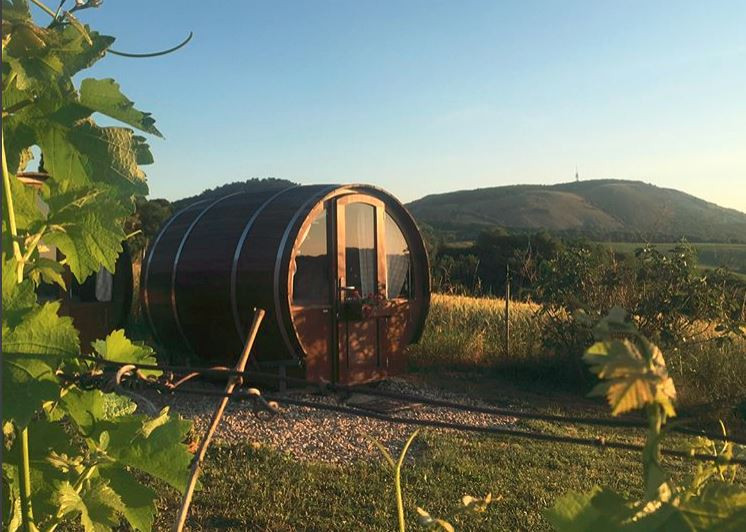 The best kind of boozy adventure comes with an element of the unexpected; and you can't get more bizarre than a sleepover in these Czech Republic wine casks. Sitting amid the sun-dappled valleys of the Pálava Hills, the vineyards at Vinarstvi Pod Hradem looks innocent enough. But the experience is altogether more hazy.
Moravian wine is truly excellent, and it's not exported. Take full advantage of this secret hillside vino by polishing off a bottle or four in the Vinarstvi cellars, before ambling a tipsy path back to your barrel for the night. For an extra curveball, head to the nearby town of Mikulov, where you can learn traditional dances from folklore bands – high on the fumes of both life and some very fine wine.
5. Bathe in Japanese sake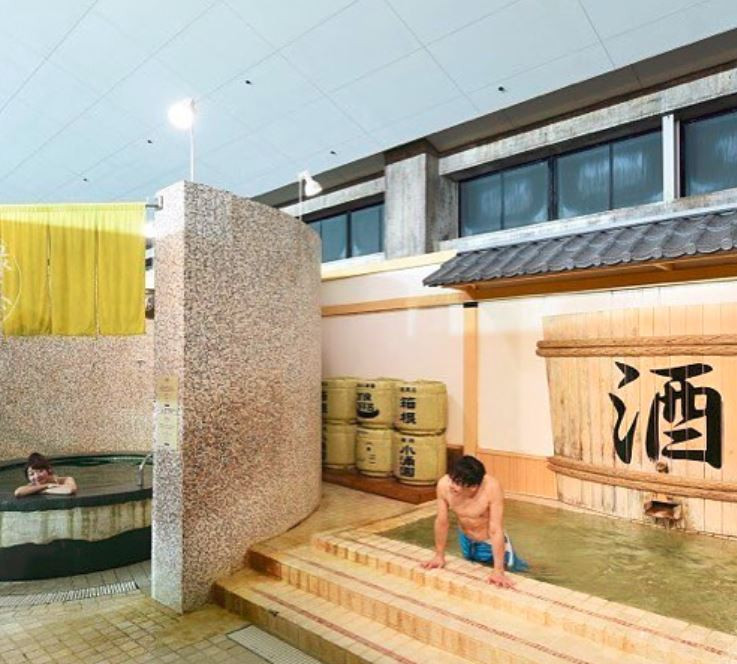 You may drink sake, but have you ever been tempted to wallow in a tub of it? The Niigata province of Japan is famed for its sake masters, and a series of enterprising ryokan (traditional hot spring inns) in the region are making good on the superior timbre of their rice wine by offering sake-infused baths.
Over a dozen places here run monthly sake bathing days, where the drink is funnelled into the thermal baths, alongside sake-based treatments. The amino acids contained in rice wine are thought to help moisture and de-pore the skin. But if a glowing complexion isn't prize enough for you, you can savour the good stuff the conventional way, with a tour of Niigata's many fine sake breweries.
Don't miss Echigo Yuzawa train station, where you can sample over 100 varieties of sake (and, of course, soak in a bath of it). Yunessun hot springs near Tokyo also has sake and wine baths to paddle about in.
enjoyniigata.com/en/index.html
6. Crack out the caipirinhas in Rio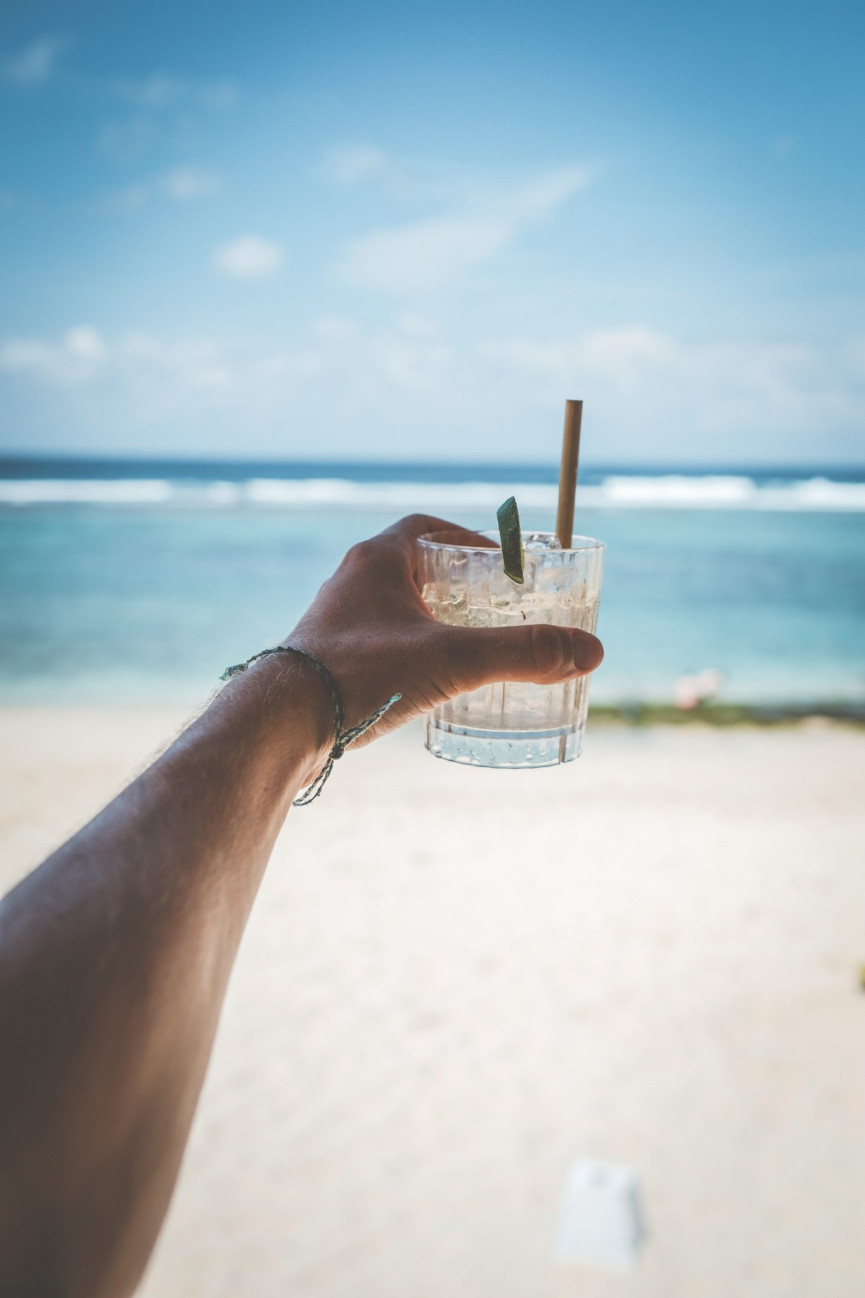 If Red Bull gives you wings, caipirinha is a jet-propelled rocket. And if you've not been to Brazil yet, any version you've tried is a watery excuse. This dynamite of a drink takes on a force of its own in its homeland, where blithe barmen pour Cachaça like it's orange juice. Belly up to the beach shacks of Copacabana, amid a sea of sunshine and skimpy swimwear, or swig it in the nightclubs of Lapa, as you party like the Cariocans on a swinging samba beat. For a true booze-based epiphany, however, save the caipirinhas for Carnaval do Brasil, where the lime-and-sugar hit works like a rallying call to euphoric, glitter-clad parades.
7. Hike to a Scottish whiskey haven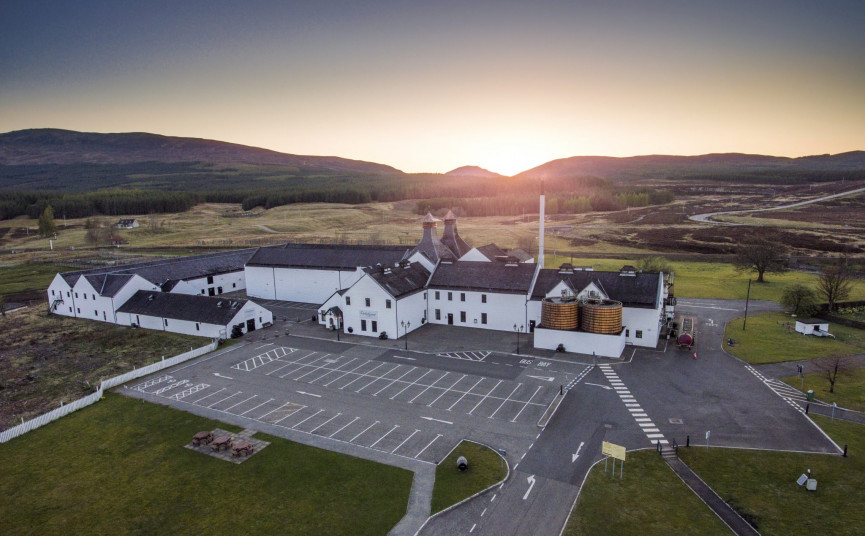 A good walk just isn't the same without a nip of whiskey, right? Thank the booze gods that be for the Scottish Highlands, where these two passions come together in rosy-cheeked harmony. Take a rigorous hike through the dappled pinewoods of Cairngorms National Park, before rewarding your efforts with an equally rigorous snifter session at Scotland's highest distillery. Like the boozy answer to Crunchy Nut Cornflakes, Dalwhinnie prides itself on its honey-like blend, and its single malts are smooth enough to please even the most hardened of cynics. Let the rich, comforting notes of the whiskey roll over you, for a jaunt that will jangle at your soul.
8. Pay homage to pisco in Peru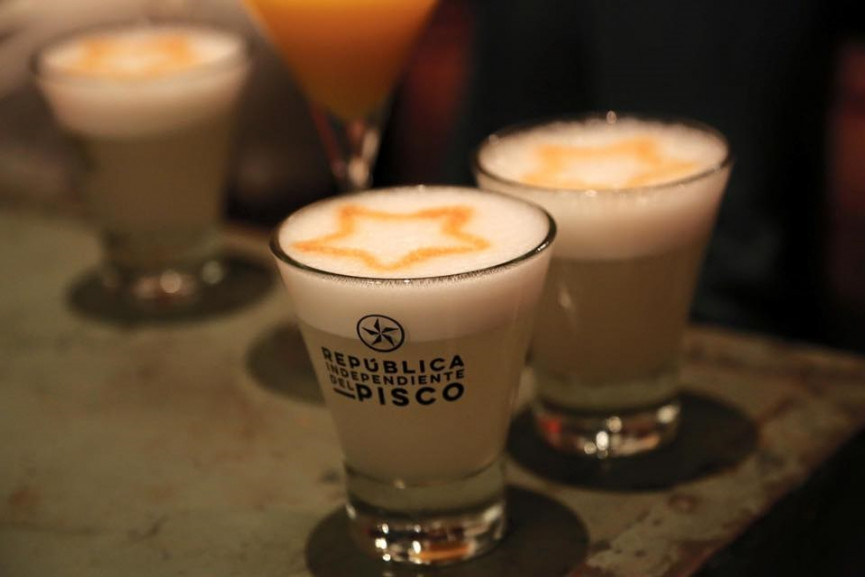 Pisco is to Peru what Rome is to Italy: you just can't imagine one without the other. And there are few better ways to toast this reigning king of national drinks than with a merry ramble through the bars of the Peruvian capital, Lima. Make like John Wayne and Orson Welles by knocking back Pisco Sours in the old town's Gran Hotel Bolivar, known locally as 'Pisco Cathedral' thanks to its cavernous serving glasses. Then, for atmosphere so thick it practically curdles, order a round of Chilcanos (pisco, lime and ginger ale) at Taberna Queirolo, a 19th Century watering hole in the Pueblo Libre district, followed by yet more Pisco Sours in the gratifyingly bohemian Ayahuasca Bar. Round things off by mixing up your own version of the frothy egg white delight at the ever-elegant Lima27.
9. Run the marathon du Médoc in France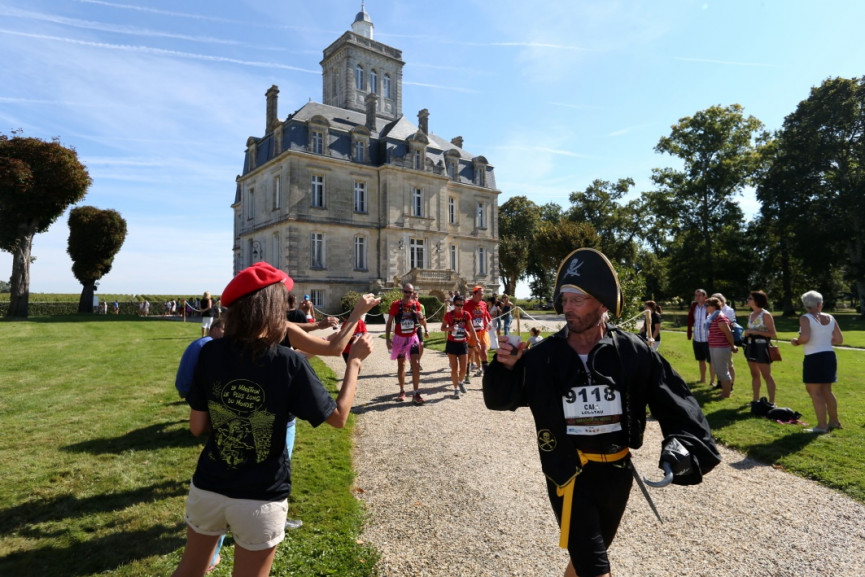 Does your appetite for running rival your thirst for vin français? This is the event for you. The annual marathon du Médoc is a joyous gallivant through the vineyards and chateaux of Bordeaux's fabled wine peninsula. Along the 26.2-mile route (yes, it's a full-length marathon), you'll find regular degustation points serving ice-cream, brie, oysters – and of course, invigorating sups of the region's finest plonk. If all this sounds like a recipe for pavement pizza, consider that many of race's 10,000 fancy dress-clad participants do, in fact, end up worse for wear by the roadside. Still more athletic hedonists don't last the distance. But hey - it's the taking part that counts, non?
10. Covet Norway's craft beers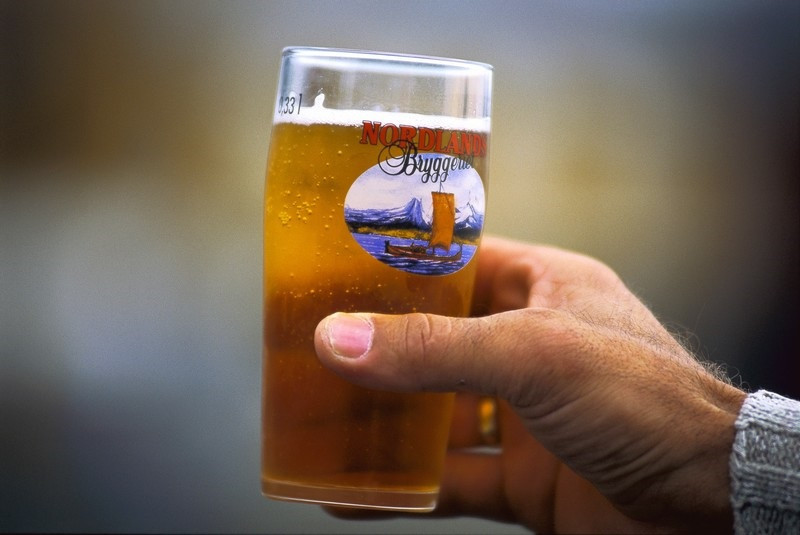 Pander to your Viking within by soaking up the full-bodied, aromatic blends that hog the spotlight in Norway's booming craft beer scene. Start your pilgrimage at Nøgne Ø – Norway's largest supplier of handcrafted brews (and intriguingly, Europe's only sake producer) – to understand the country's passion for 'real' unfiltered ales, coupled with a flair for alchemy. Then it's over to Apollon, a part-bar, part-record shop hangout in Bergen that serves draughts brewed in birch sap, juniper branch and other daring Scandi flavours. Round things off with the fjord-based Egir Brewery and Pub, with its driftwood walls and a dramatic 30-foot fireplace. Try Lynchburg Natt, a Porter aged in old whisky barrels from Tennessee, along with beer-marinated pork rib tapas.
11. Taste wine from the barrel in Chile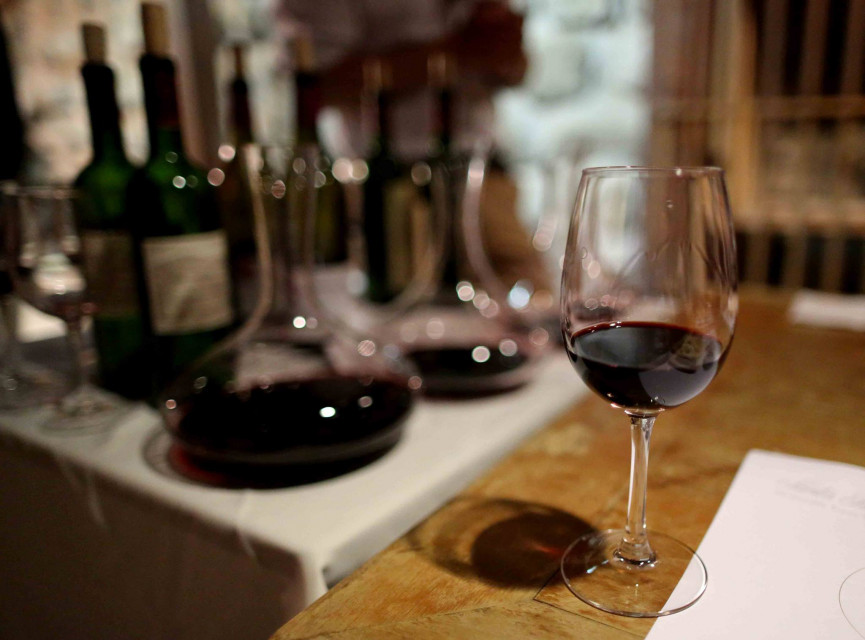 Famed for its robust and silky-smooth reds, Chile is packed to the rafters with vineyards – and Viña Huelquen is among the best. This small, family-run business grows its vines in the Alto Maipo Valley, in the foothills of the Andes. Winemaker Ricardo Ordonez will take you on a mosey around his patch of "the Bordeaux of South America", with plenty of tastings thrown in along the way.
Expect rich, fruity vino drawn straight from the barrel, with slabs of buttery queso and deli-style hams to make the flavours sing. With the family dog hanging out in the courtyard, it's a laid-back experience that feels all the better for being un-staged. If you want to get Bear Grylls about it all, buy a few takeaway bottles and crack them out at sundown over the lunar landscape of the Atacama desert, a few hours' flight to the north.
12. Order an in-flight Bloody Mary
Flying isn't what it used to be, as anyone who's watched Catch Me if You Can will attest. But you can reclaim a whiff of Don Draper-style suavity by ordering a Bloody Mary. According to Professor Barry Smith, founder of the Centre for the Study of the Senses at the University of London, our taste buds undergo a subtle shift at altitude. Cabin pressure mutes our senses, but umami, a key component of tomato juice, is immune to the effect; it still tastes delicious. Combine this with the hearty kick of vodka, and you have yourself a stellar mile-high cocktail - come bad breakfasts, zero knee space or even a spot of turbulence. Of course, not all airlines will conjure up a Bloody Mary on demand (*cough* Ryanair *cough*), so here's a handy guide to crafting your own, mid-air. Santé!
Related Reviews and Shortlists