ShortList is now ad free and supported by you, the users. When you buy through the links on our site we may earn a commission.
Learn more
The 20 best restaurants in Edinburgh
From fine dining to greasy haggis burgers, we round up the city's 20 coolest eateries As far as cities go, Edinburgh has to be one of the most visually stunning the UK offers: the castle, perched precariously on top of the crags at Castle Rock. The cobblestone paths, snaking their way up narrow alleyways, between towering medieval tenements. The grand, undulating Georgian architecture of the New Town – all of it set against a backdrop of rolling Scottish hills, and lovingly watched over by Arthur's Seat, the main mountain in the city.
Indeed, it's a pretty spectacular place to be, and you can be sure if offers some lip-smacking places to go with it. No less than four Michelin-starred restaurants call Edinburgh home, but if that's not your bag then never fear; the city is packed full of quirky diners, authentic gastropubs and enough weird and wonderful street food to keep you busy until you drop.
Here are 20 of our personal favourites.
The Witchery by the Castle, Castlehill, The Royal Mile, EH1 2NF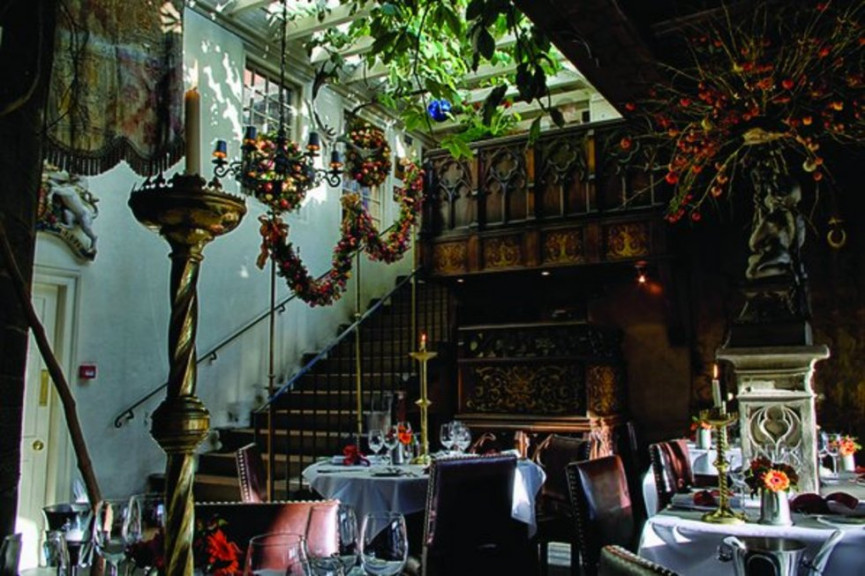 Opened in 1979, this utterly unique, gothic hotel and restaurant takes its name from the thousands of people burned nearby for allegedly practising witchcraft. If you can look past that rather grim detail – and you should – then what you'll get is a magical dining experience in one of the most interesting settings we've seen. Showcasing the very finest Scottish produce, The Witchery's signature dishes include Oban native oysters, grown in the clear waters of Argyllshire; Isle of Mull scallops, served in their shells; Cairngorn venison with pickled pear and iron bark pumpkin. All this plus a seasonal selection of cheeses from the best cheese makers across Europe.
Booking Details Here:The Witchery
New York Steam Packet, 31 Rose Street, EH2 2NP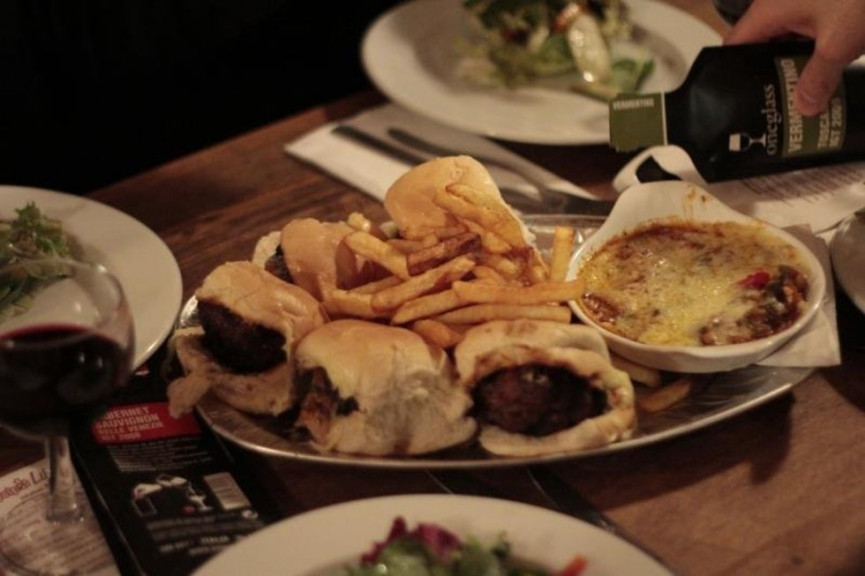 Diners don't come much quirkier than New York Steam Packet. A true hidden gem, NYSP is accessible by a spiral staircase, which you may be thinking sounds a tad ostentatious, but you'd be wrong. NYSP is as no frills as it gets, with three courses of delicious NY-themed food for £14.50–£16.50 – we're talking burgers, fudge cake, deep fried potato skins and much more. There's no license for alcohol so punters are strongly encouraged to bring their own booze, which we feel lends the place even more charm. Food-wise, we'd advise you to try the homemade haggis burger.
Booking Details Here:New York Steam Packet


The Devil's Advocate, 9 Advocate Close, Old Town, EH1 1ND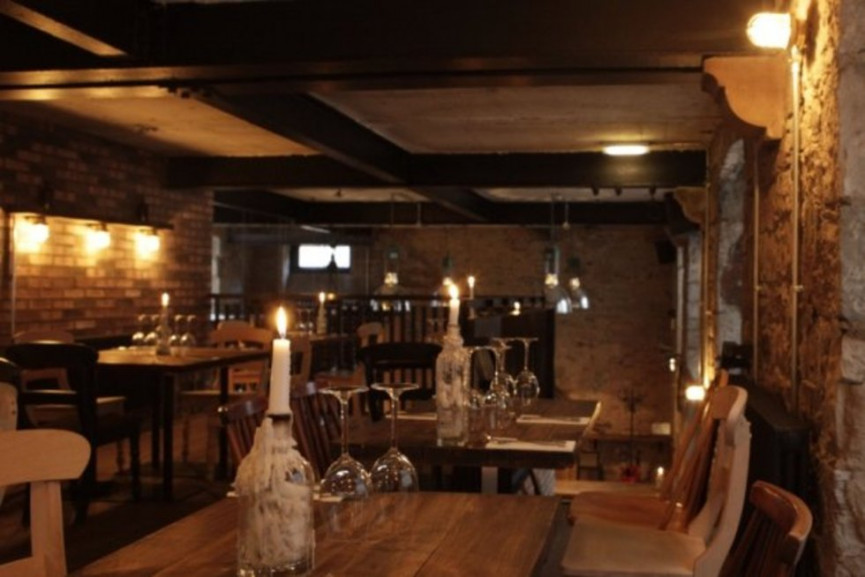 If rustic/gothic charm is what you're after, this is the spot. It's all exposed brick, rough wood and old stone down a quiet alleyway hidden off the Royal Mile. It's the kind of place where they make their own bitters and have over 200 whiskys to choose from for an aperitif before you get down to chowing down. The menu is a refreshing twist on the classics – think whisky smoked salmon and caviar, poached corn fed chicken with white truffle linguini and other suitably mouthwatering dishes that get you going before the waiter can get to you. Their sister bar on Thistle Street, The Bon Vivant, is also well worth a visit for similar vibes.
Booking Details Here:The Devil's Advocate

Canny Man's, 237 Morningside Road, EH10 4QU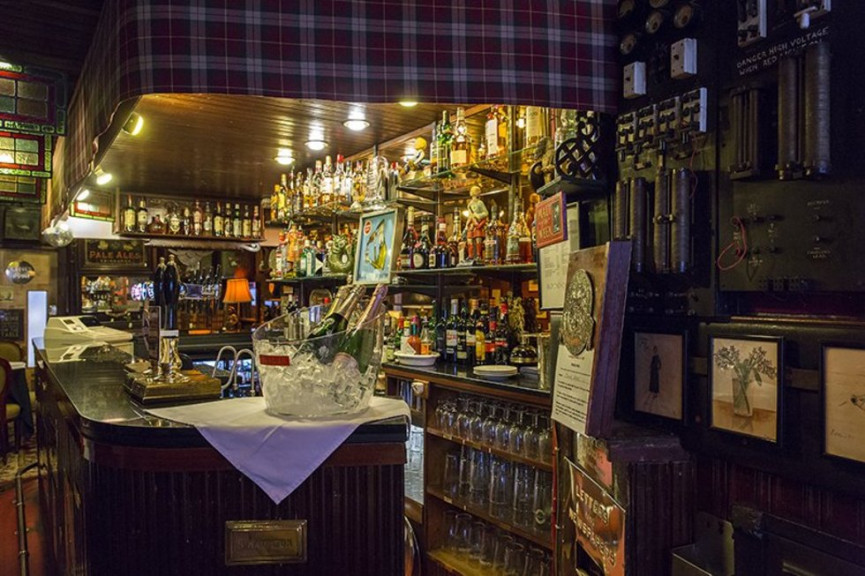 Canny Man's has been called "the best pub in the world" by Rick Stein. Don't get us wrong, we're under no illusion that Mr Stein has visited every single pub on the face of the earth in order to come to his audacious conclusion, but he obviously sees something in this place. Rick is right, this is a glorious, fascinatingly decorated pub, which is full of character and dates all the way back to 1871. It has long been a favourite among clued-up locals. If you're planning a visit then we implore you to try the seafood menu, which sources all of its fish from Eddie's Seafood Market in Marchmont. You're not going to get any fresher than that.
Booking Details Here:Canny Man's

Serrano & Manchego, 297 Leith Walk, EH6 8SA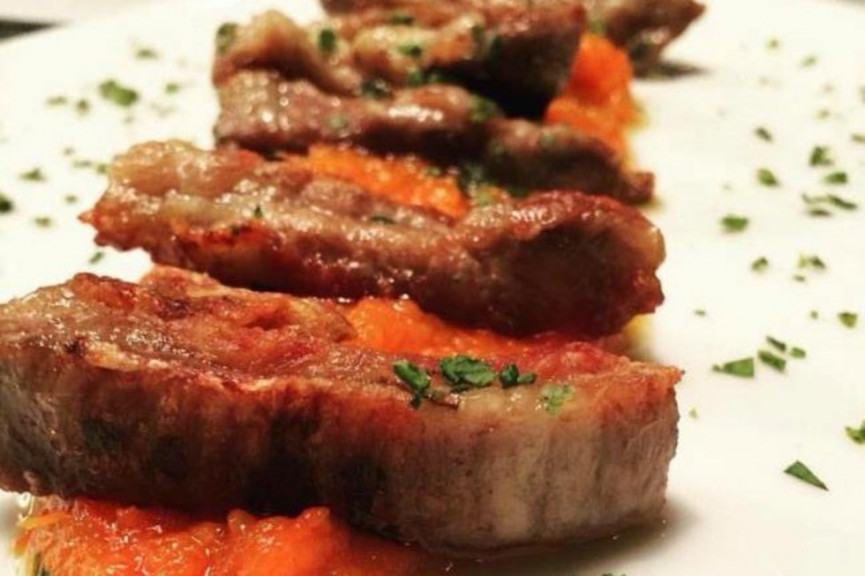 Serrano & Manchego offers a vibrant contemporary take on Spanish tapas. Spearheading Leith Walk's comeback as a favourite 'going out' destination in the city, Serrano & Manchego might be a relatively new name but it's also proving mighty popular. The best ingredients are sourced from the finest producers, in all the furthest nooks and crannies of España. The restaurant relies on these high-quality components (think cured meats, cheeses and olives) rather than pretentious cooking to prove its worth. For these reasons, Serrano & Manchego earns a place on our list.
Booking Details Here:Serrano & Manchego

The Honours, 58A North Castle Street, EH2 3LU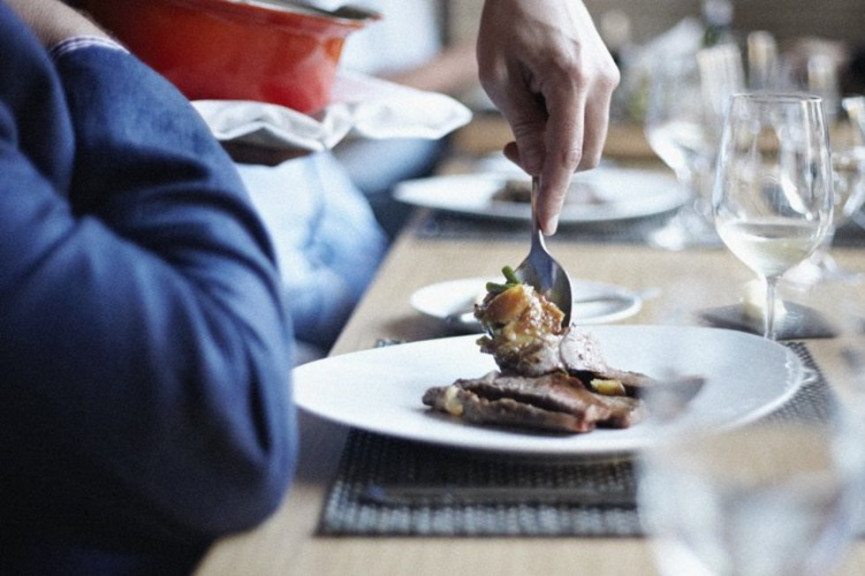 Since opening its doors to the public back in 2011, The Honours has gone on to become one of the most talked about eateries not just in Edinburgh, but Scotland as a whole. Michelin-starred chef, Martin Wishart, is the brains behind the restaurant – his third venture, behind his two Michelin-starred, namesake establishments in Leith and Loch Lomond. The focus is on seasonal Scottish produce, which is used to create simple, but creative brasserie influenced dishes.
Booking Details Here:The Honours

The Potting Shed, 32-34 Potterrow, EH8 9BT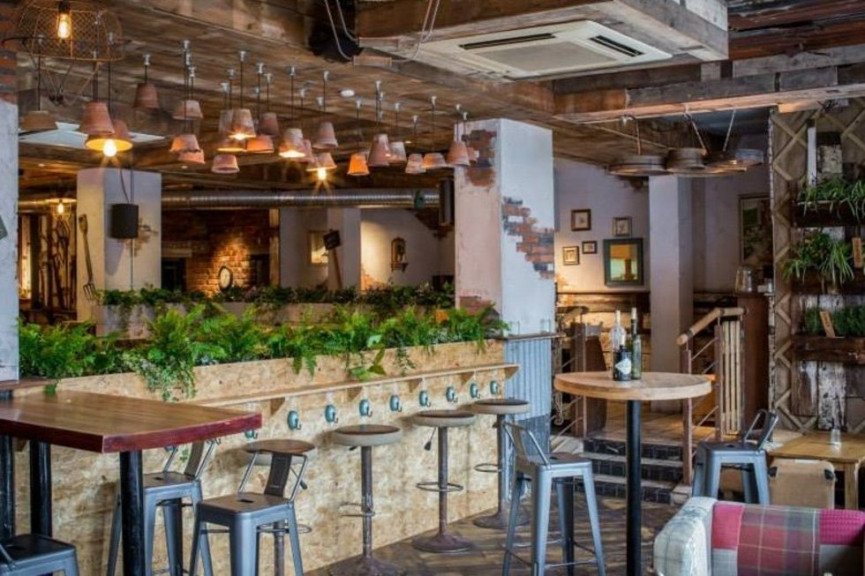 Situated by the university, the Potting Shed has a bit of something for everyone. Decked out in, well, potting shed stuff and greenery, there are plenty of tables. Each gives you a different experience, from bar tables to comfy lunchtime sofas and farm tables that sit 10. Keeping with the theme, the varied menu offers quality local produce. Steak, for example, can take the form of a fresh and oriental noodle dish with a soy and sesame broth or while ox cheek is served up with horseradish mash, haggis fritter and wild mushroom fricasse. They pride themselves on their selection of beers, with 18 craft beers and five cask lines. The cherry on top is live music from local artists at the weekend.
Booking Details Here:The Potting Shed

The Gardener's Cottage, 1 Royal Terrace Gardens, EH7 5DX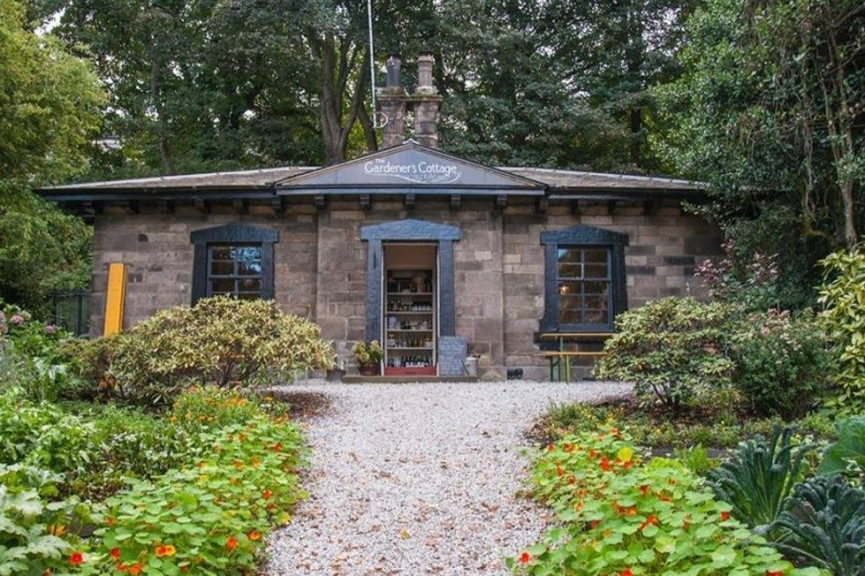 Situated in a quaint, detached stone cottage, just below Calton Hill, this is a completely unique social dining experience. Customers are seated at long benches, making it easy to spark up a conversation with other patrons – something totally acceptable in friendly Edinburgh, although possibly a little odd for those of us from more socially inhibited cities (Londoners, we're looking at you). The seven course menu changes from day to day, based on whatever's fresh and whatever the farmer brings in. This approach guarantees you a different culinary experience each and every time you visit. Bookings must be made in advance so the menu will be a surprise on the evening. However, rest assured that if you put your trust in the chefs at The Gardener's Cottage you won't come away disappointed.
Booking Details Here:The Gardener's Cottage

Ting Thai Caravan, 8-9 Teviot Place, EH1 2RA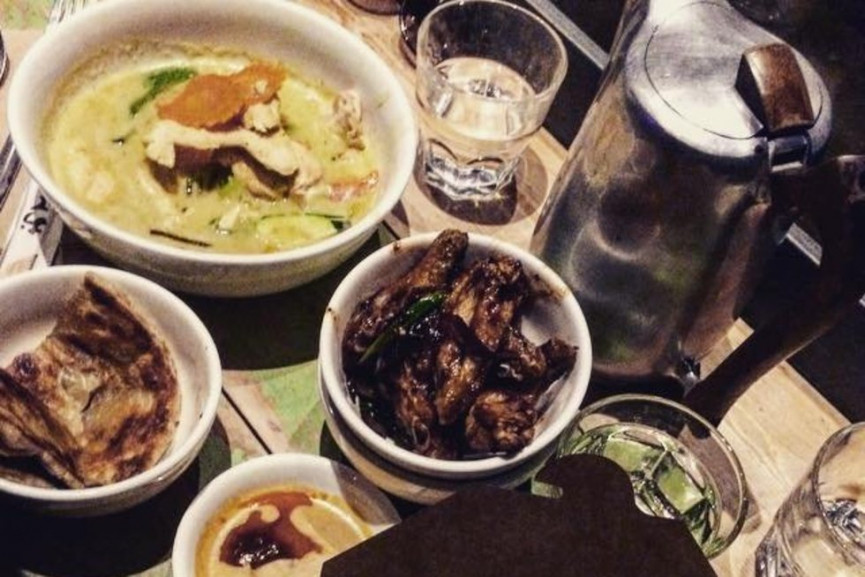 Ting Thai Caravan isn't exactly traditional Scottish grub, as some of our sharper readers may have deduced from its name. Regularly described as the best Thai food in Edinburgh, this former street food establishment turned restaurant has become a popular haunt for young professionals and students alike – and for good reason! Expect big, authentic Thai flavours, served up takeaway style in cardboard boxes. The noodle dishes are fantastic, in particular the Pad See-Ew Gai, which consists of wok friend flat noodles, chicken, kale, pak choi, egg and chilli salsa. Just make sure you bring cash as Ting Thai Caravan doesn't take cards. Yes, one of those...
Booking Details Here:Ting Thai Caravan

The Dogs, 110 Hanover Street, EH2 1DR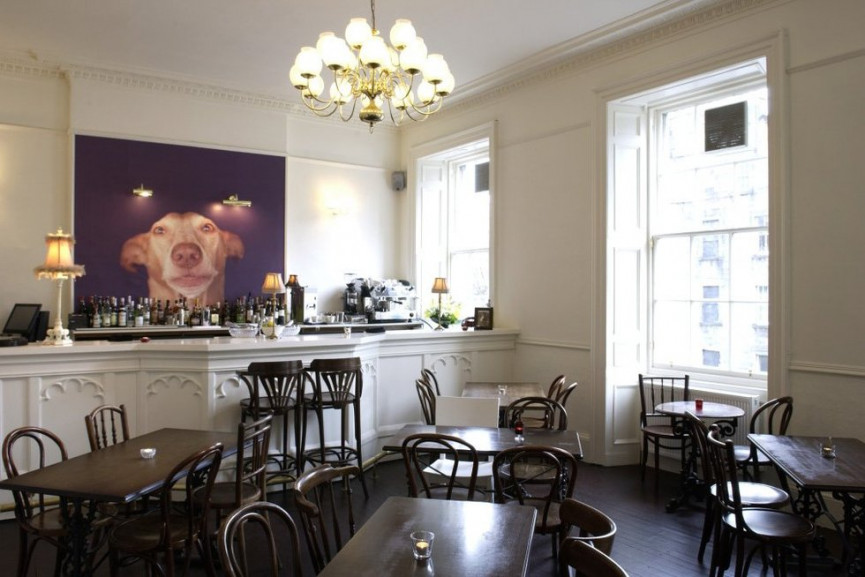 When eccentric restauranteur, David Ramsden, opened the now legendary The Dogs, he was looking to fill a gap in Edinburgh's dining scene. What he did was that and more. Ramsden really is a character and his signature gruff sense of humour comes across in The Dog's quirky decor. With a very strong 'no bullshit' approach to service and cooking, The Dog's offers up fuss-free, contemporary dishes, made with British ingredients and served up at affordable prices. To give you an idea of what we're talking about, how does a shredded pork, crayfish, black pudding, baby gem, chilli and caper starter for £4.95 sound? Yeah, that's what we thought – see you there.
Booking Details Here:The Dogs

Wings, 5-7 Fishmarket Close, EH1 1RW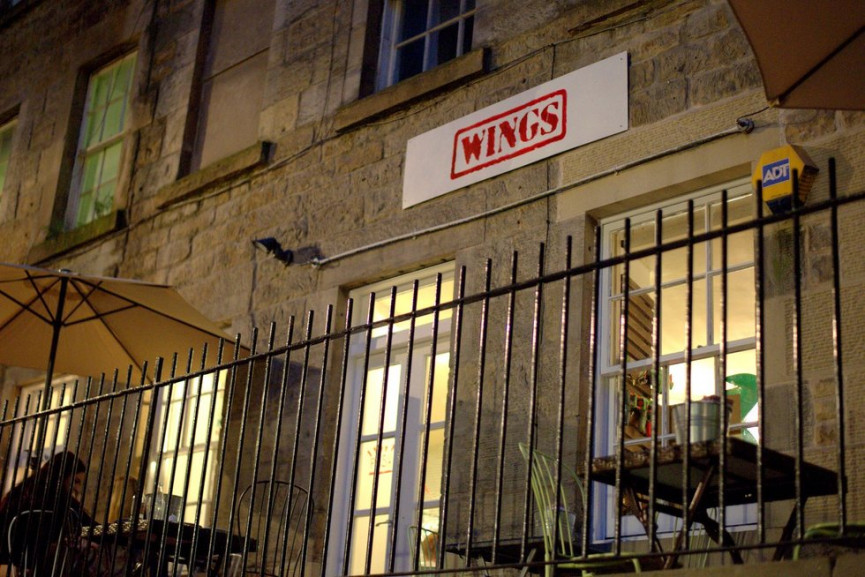 Being the first and only chicken wing joint in the city - complete with sci-fi memorabilia on every wall - Wings has certainly set the bar pretty high! This is stripped-back dining at its best, with a menu consisting of pretty much nothing but wings, smothered in a variety of mouth-watering seasonings and sauces. We'd recommend the excellently named 'Disco Wingferno' wings, which are flavoured with Sriracha and chipotle. If that's still not hot enough for you then try your luck at getting your name on the 'Wall of Flame', by eating a full 6 wings with "suicide sauce" – just make sure you've got a glass of milk within grabbing distance. Take a bib.
Booking Details Here:Wings
The Timberyard, 10 Lady Lawson Street, EH3 9DS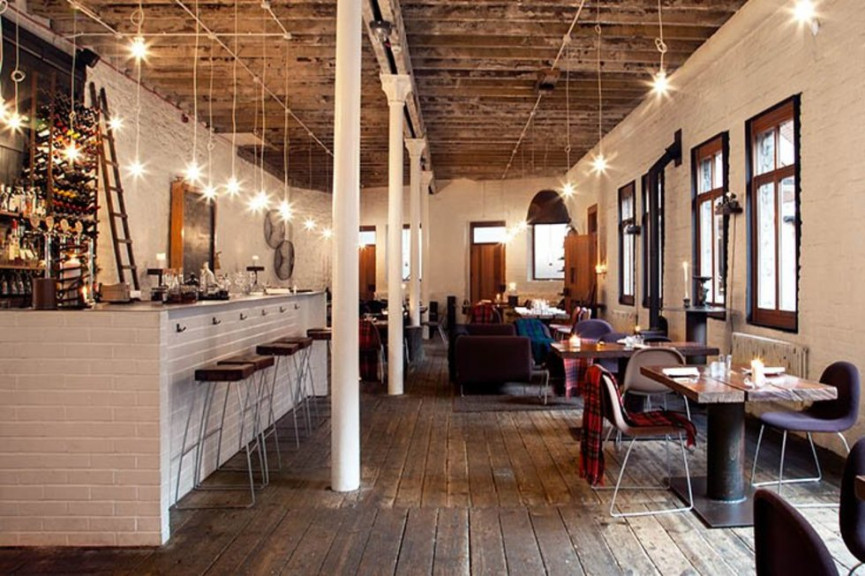 As much as it pains us to use the term 'industrial-chic', it's not a bad way to describe this arty Edinburgh haunt. The family-run eatery is housed in an authentic warehouse, which somehow manages at the same time to be both cosy and, well…a warehouse. Ingredients are supplied by small, local, artisan growers, breeders and foragers, adding up to some seriously fresh dishes. To get a real taste we'd recommend the six-course tasting menu – it's quite pricey at £65 a head, but when you taste that berry, buttermilk and mint dessert you won't be disappointed.
Booking Details Here:Timberyard

The Kitchin, 78 Commercial Quay, EH6 6LX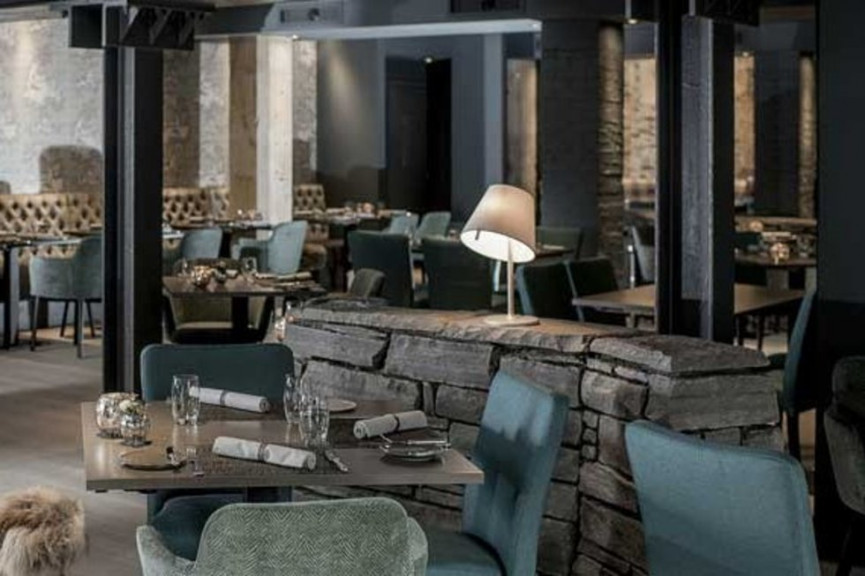 Chef Tom Kitchin is something of a local celebrity on the streets of Edinburgh and as soon as you visit one of his establishments you'll see why. The Kitchen in particular is well-known for fusing classical French techniques and traditional Scottish dishes – something which seems to have gone down extremely well with the critics! If you're planning a visit, then we'd suggest eating from the 'Chef's celebration of the season' menu; showcasing the finest seasonal dishes all year-round. As far as individual dessert plates go, the apple and almond soufflé is the one.
Booking Details Here:The Kitchin

El Cartel, 64 Thistle Street, EH2 1EN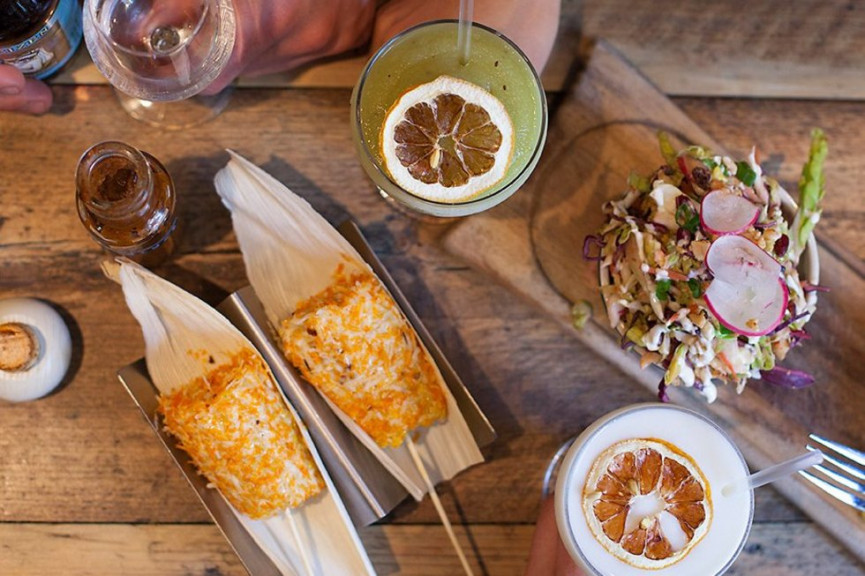 Nothing screams Scotland quite like tacos and tequila. No? Well it should if you're fortunate enough to have enjoyed the food at El Cartel, Edinburgh's most popular Mexican restaurant. Pop in for an assortment of Mexican street food favourites in a laid-back social setting and wash it down with one of El Cartel's signature cocktails (£7.50 each) or a lovely craft beer.
Booking Details Here:El Cartel

Milk, 232 Morrison Street, EH3 8EA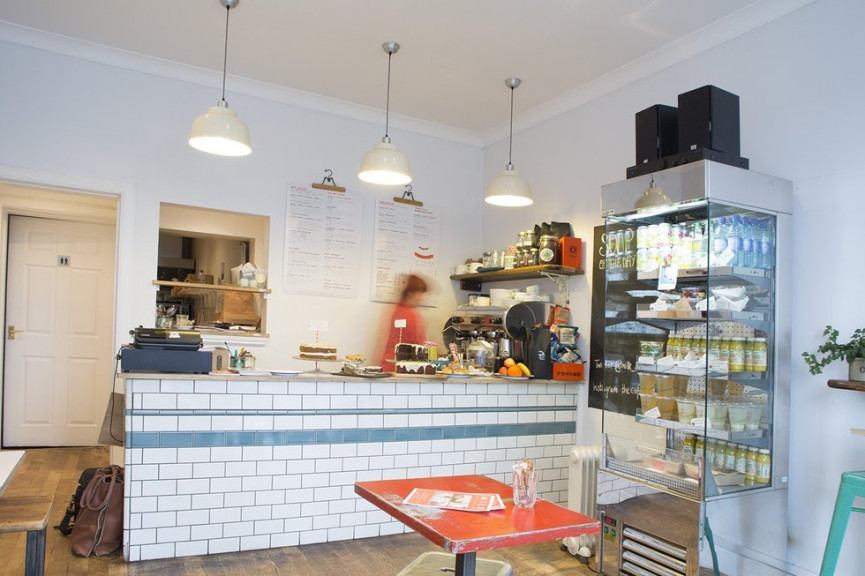 Eating out doesn't have to mean leaving your table three stone heavier than when you first sat down, something which this arty café proves with aplomb. Well-known by Edinburgh's more nutrition conscious residents, Milk is renowned for its coffee, breakfasts, fresh homemade sandwiches and – we can't believe we're writing this – the salads are fantastic too. It's all very informal, with bench seating and minimal décor, but what it lacks in furnishings it more than makes up for with its peanut chicken sandwiches.
Booking Details Here:Milk

Whiski Rooms, 4-7 North Bank Street, EH1 2LP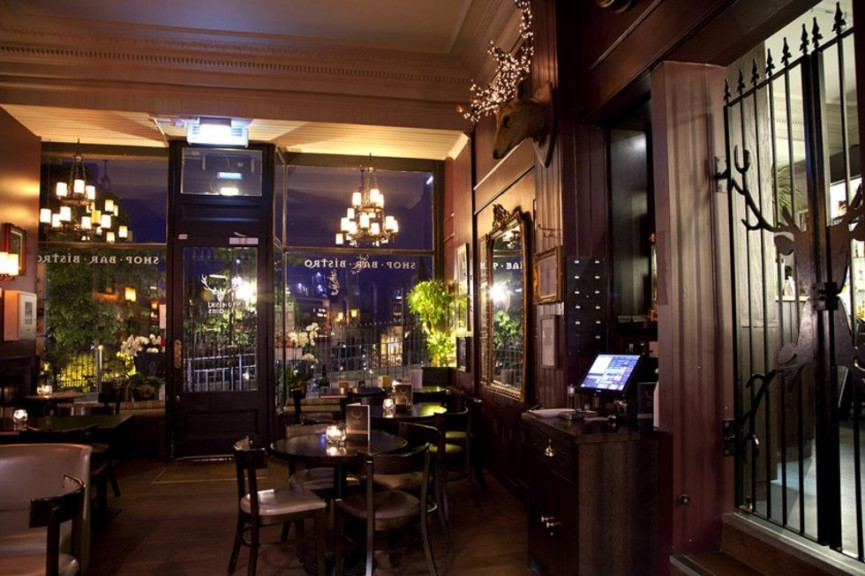 Just off the Royal Mile, Whiski Rooms stocks enough whisky to knock out half the city, which is no mean feat. With over 300 malts, ranging from classic casket booze to the more refined bare-stone setting, it would be easy to forget about the food. Which would be a shame because the knock up some of the best haggis in town. It's served both up the classic way (with neeps and tatties/turnips and potatoes) and with a bit more imagination (haggis spring rolls with plum sauce). Oh yeah, and vegetarian haggis too, which is surprising to say the least. Other standout dishes include the steak and Innis and Gunn IPA pie with whipped potatoes, cementing itself in very Scottish faire.
Booking Details Here:Whiski Rooms

Civerinos, 5 Hunter Square, EH1 1QW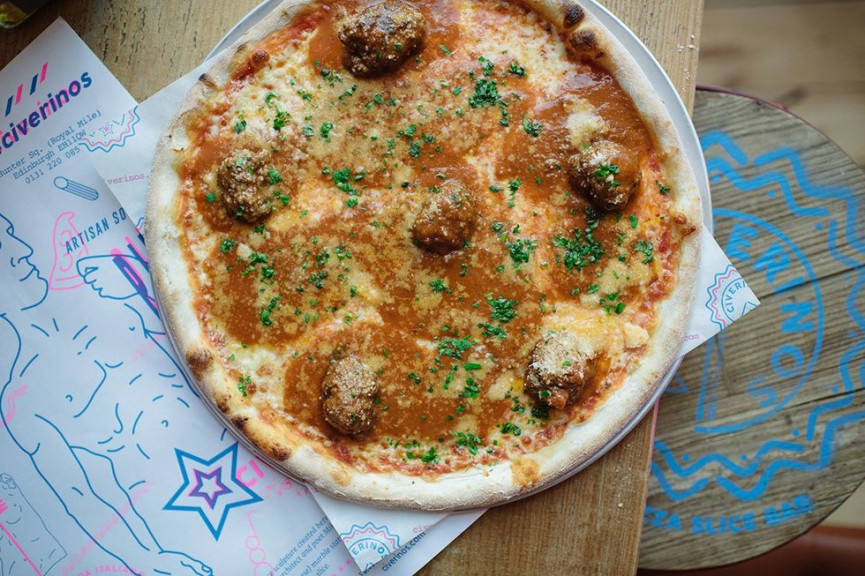 No restaurant roundup would be complete without the mention of at least one pizza joint and our pick for this one has to be Civerino's Italian Street Food and Pizza Slice Bar. Having only opened in 2015, Civerinos is a relative newcomer to the Edinburgh food scene but its already accumulating rave reviews from happy customers and impressed critics alike. This is the part where we'd usually recommend a pizza to you but how could we choose just one when they're all so brilliant.
Booking Details Here:Civerinos

The Scran and Scallie, 1 Comely Bank Road, EH4 1DT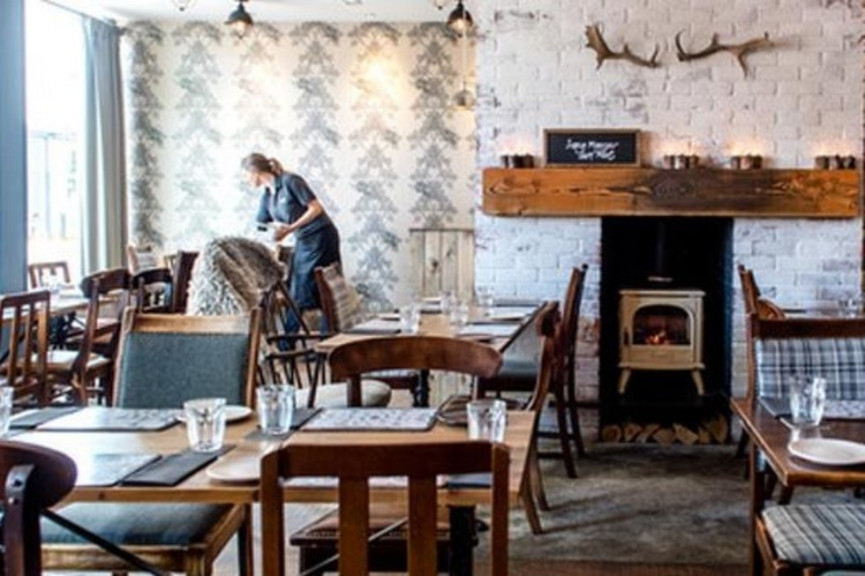 The Scran and Scallie is a pub with a difference. The main difference being that it's menus were created by two Michelin-starred chefs, one of whom is Tom Kitchin – you might remember we mentioned him before. The food is strong on the philosophy of 'from nature to plate' so expect gastropub classics such as fish and chips, mind-blowing Sunday roasts and fish pie – all prepared and cooked to absolute perfection. Mains start at around £14. Not bad for a pub lunch designed by two famous chefs.
Booking Details Here:The Scran And Scallie

The Bon Vivant, 55 Thistle Street, EH2 1DY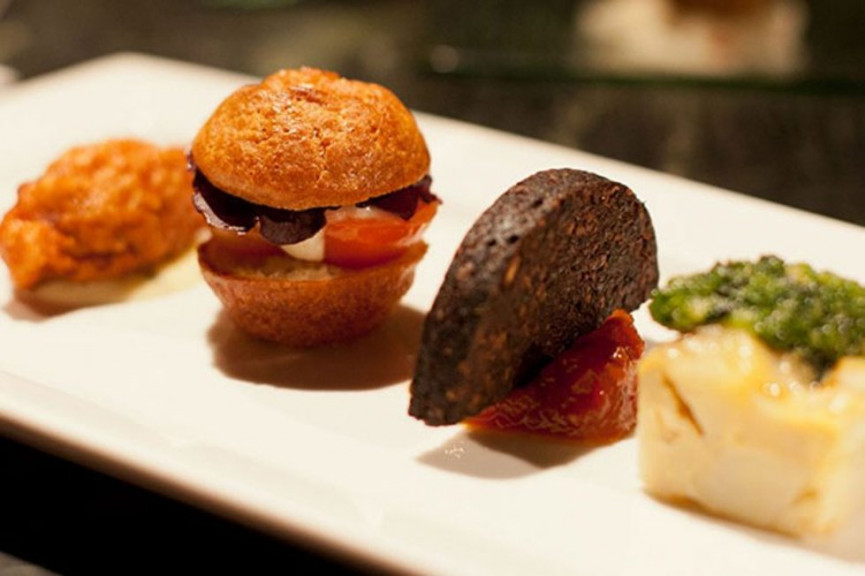 Just a few doors down the road from El Cartel is The Bon Vivant; a lively, casual restaurant, with a daily-changing European menu and a busy cocktail bar. The Bon Vivant is a great place to spend a Friday or Saturday night with a date or friends and the cocktail bar means it's easy to stay put for an entire evening. The menu changes almost every day so each visit will be different. However, you can always expect classic European dishes made with locally sourced ingredients at prices averaging around £30 per head for a three-course meal without drinks.
Booking Details Here:The Bon Vivant

Aizle, 107-109 St Leonard's Street, EH8 9QY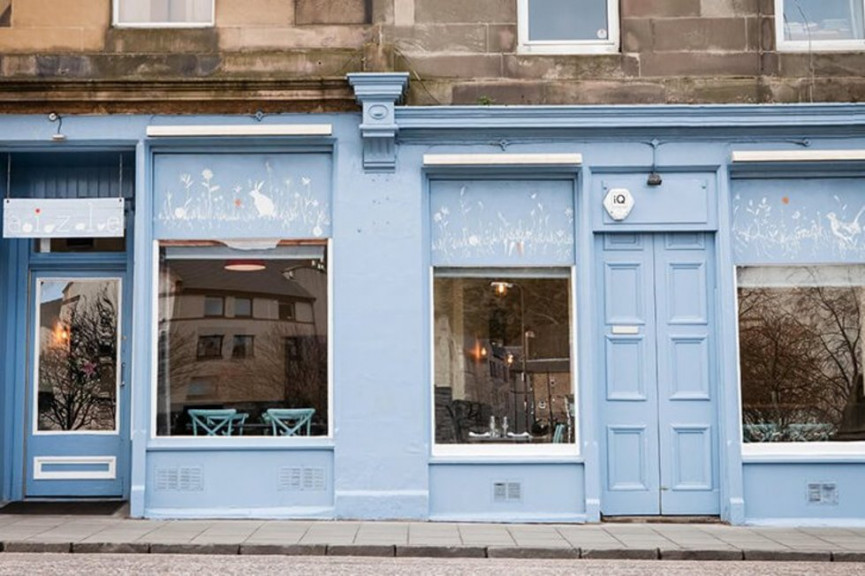 Lauded as one of Edinburgh's most exciting places to eat, Aizle is utterly unique and just as brilliant as it is unpretentious. Some guests may be thrown by the lack of a menu but the restaurant's current 'harvest' is available for all to see on a blackboard – just be sure to bring your smartphone, as you'll probably find yourself needing to Google a few of the items (Vadouvan? Michel Cluizel?)! Decor is understated but unmistakably Scottish and the focus is firmly on the food. To give you an idea of what to expect, the current harvest includes ham hock, Loch Awe trout, Burnside Farm pheasant and a selection of seasonal herbs and interesting vegetables.
Booking Details Here:Aizle

Latest
Food And Drink
7 gin deals for June: great gin offers revealed
Food And Drink
The best craft beers 2020: 11 brilliant brews to try
Food And Drink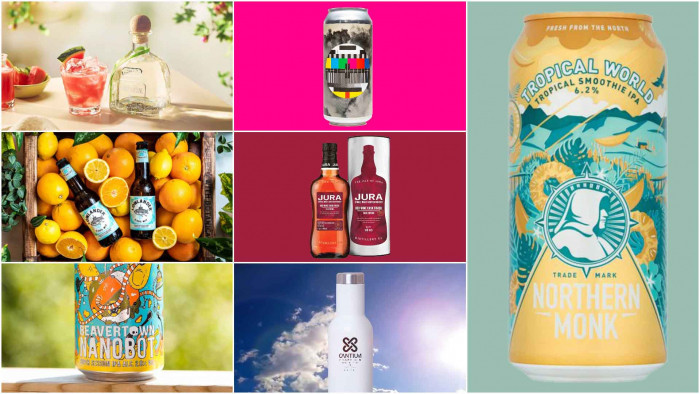 The 15 best summer drinks: alcohol and alcohol-free
Related Reviews and Shortlists