Having gobbled his way across the US for Man vs Food, ultimately realising that 'not dying' was the real winner, Adam Richman has now trekked to the UK in search of good eats.
Don't worry though, he won't be sweating into a food bib while working his way through some calorific mess - Richman is one of the judges on ITV's hit new show BBQ Champ, meaning his portions are considerably smaller than he's no doubt used to.
And if you've tuned in yourself, you'll know there's much more at - ahem - steak to outdoor cook-offs than staple slabs of meat: there's a whole host of things you could be grilling this summer, which is why we asked Richman to tell us exactly what odd dishes you can level jaws with at your next big barbecue event.
BBQ Champ is on ITV on Fridays at 9pm
[Images: Shutterstock, Getty, Flickr Creative Commons]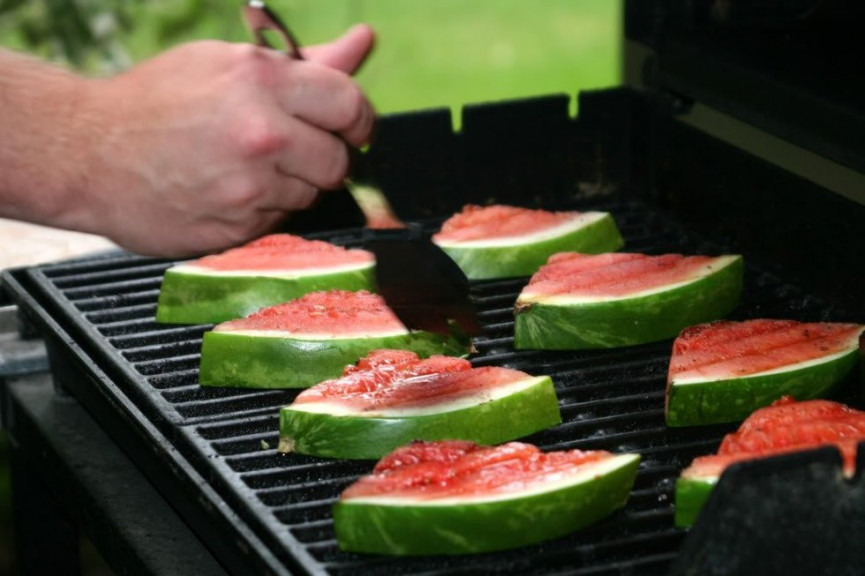 1. Watermelon (with chilli powder and lime juice)
"You can either season the watermelon ahead of time or grill it and treat it with lime juice and a little bit of chili powder. My advice would be to grill it for a few minutes and then add the lime juice and chili. It's a wonderful combination. When you feel it's nicely cooked you can eat it as is, or chop it into salsa, blending it and turning it into a sort of smoky, spicy watermelon margarita. You're best cooking it for a few minutes. Pineapples works on the grill too."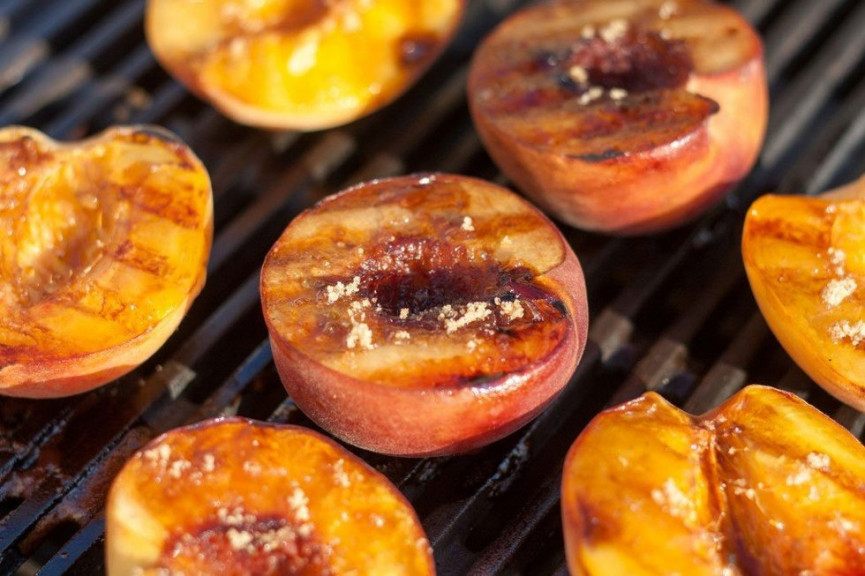 2. Peaches (with lavender honey)
"This is really excellent. Cut the peaches in half, remove the pip and brush some stick leaves of lavender honey on them. Then put them in the indirect area on the grill to get a little bit of smoke in, letting the peaches soften with the cut side up. Now flip it with the honey side down and just get a nice sear on it so it will caramelise right on to the peaches. Eventually, after maybe one and half minutes, this becomes almost custardy. Divine."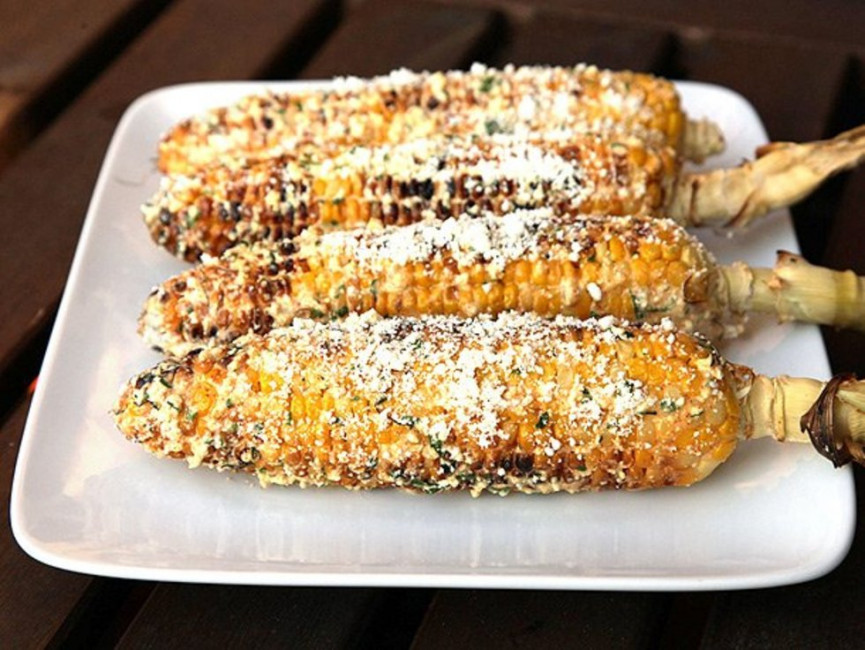 3. Mexican street corn
"People forget that you could use just the coals - you don't have to just use the grill, so you could take a whole ear of corn, husk, silk and all, throw it right into the coals and just turn it for a while, and I guess after five maybe seven minutes all the corn should have this beautiful roasted smell and a roasted colour. From here, you can just peel it and put a bit of butter on, a little lime, a little paprika, a little cheese too. Throw some leeks or spring onion, a courgette, aubergine right into the coals; let them roast too, then you can make a baba ganoush. Or you can chop them up into a salad, Ratatouille, you name it."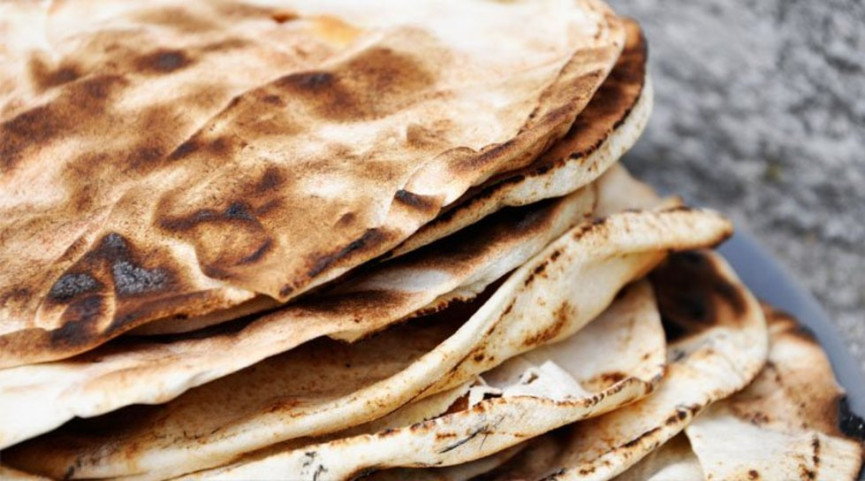 4. Pita bread (with oils and spices)
"Let's say you're cooking a lamb burger or even some kind of carved lamb. Start by brushing a pita with very good quality olive oil, rubbing it all in with rosemary, oregano - you could even bruise the herbs, really twisting them to get the oils out. Lemon zest would be nice too. You then mix that all in together, maybe add a little bit of black pepper and brush it onto the pita bread, and then grill it on one side, brush it and grill it on the other, and you can keep coating it, flipping between them. This will ensure you get all the flavour of the oils into the bread. Another nice way to put flavour into the pita bread is to take the rosemary and throw it right into the coals underneath the bread, so as it burns it's going to send that smoke and that rosemary flavour right into the bread. You could even do mint. Crazy, I know."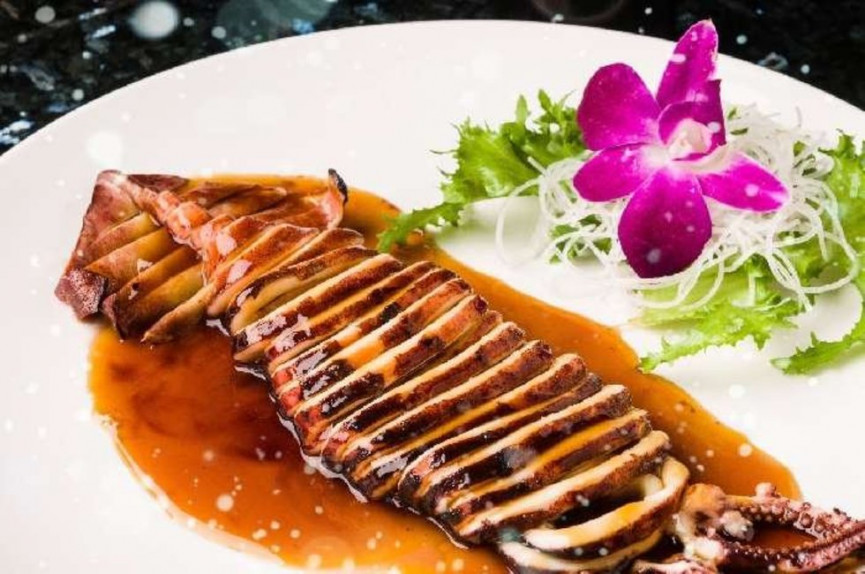 5. Squid (with red flake chilli)
"Essentially, a squid is just a tube - so what you want to do is cut the tube open along the long ways, making it a rectangle. Of that white squid body, you want to cut a quarter of the way, half way through it on a 45 degree angle, and then you do it again going the other way, basically making a diamond, crosshatch pattern, but don't cut all the way through - you only want to cut it a quarter way, so you can spread it better. Marinate your squid first: add some soy sauce, a little sesame oil, olive oil, a little bit of Japanese spice and some red chili flake. Brush all that on, and then, again, grill it, with a pan on top of it, because it want to curl, you want it to get grilled flat and then stop and rub that stuff into the skin. Make sure you get into all those little crevices that you made, flipping that side down onto the grill and putting a pan on it, so you can get all those beautiful crispy edges and you can cook it all the way through. To finish, slice it into strips, put it on top of a salad or whatever else you want with it."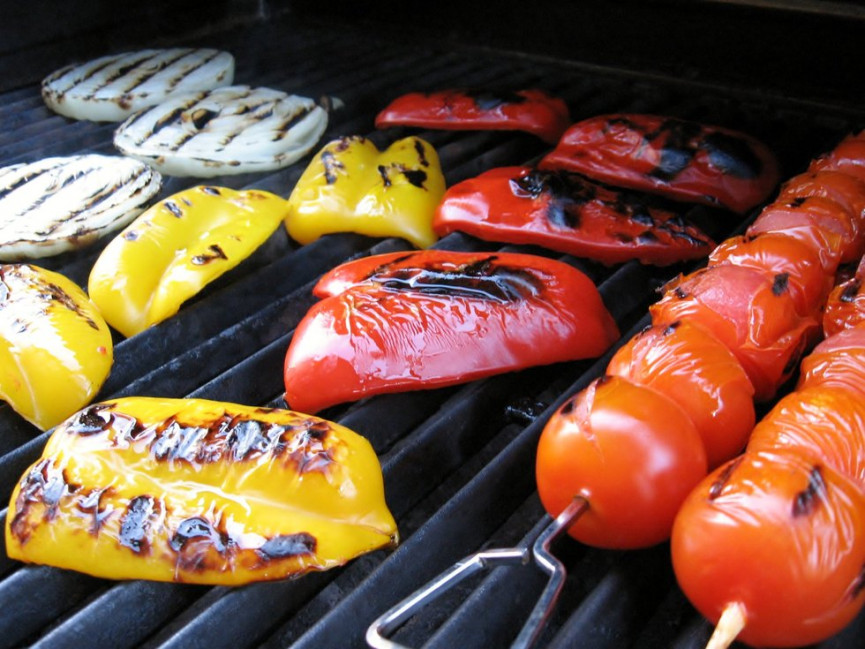 6. Explosive fire-roasted salsa dip
"Want something to dip chips in at your next barbecue? The sauce is really easy to make: take a jalapeno, put it right in the coals, take a red pepper and throw it right in the coals, no foil, no anything, take a few tomatoes, throw them right on top of the grill, it's good if you cut them in half so they don't just explode on you! You could even use cherry tomatoes and onions and throw them right on the grill too. One of the things I love to do is take Garlic, cut the top off the bulb to expose all the cloves, drizzle in olive oil, wrap the whole thing in foil and throw that in the coals. Then when you're done, take all that stuff out, take the blistered skin off the peppers because it's going to be all nice and charred it'll peel right off, chop into the onions, the peppers, the tomatoes, the chilli's, a squirt of lime, little bit of salt, and you can have a fire roasted salsa or puree it all and have a fire roasted tomato sauce that will make every single dish you serve explode, because it's going to have more flavour than just store bought."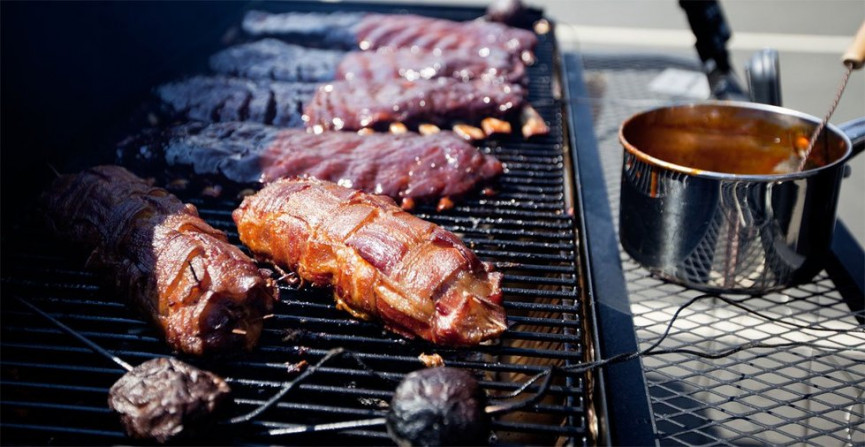 7. Sauces
"Another thing people don't realise is you can bank your coals up really high to the grill and use it like a burner on a stove, so you can put a pan on it to fry or a pot on it to boil things. For example, if you're making a steak at one part of the grill, you can make sautéed onions and mushrooms with red wine and olive oil and garlic right on top. Like a pro."