ShortList is now ad free and supported by you, the users. When you buy through the links on our site we may earn a commission.
Learn more
Although you may swear by your local greasy spoon's particular brand of slimy, life-affirming slop, chances are it doesn't have a Michelin star. Yes, we know the bacon tastes like "it's been cooked by God himself and seasoned by Jesus" but come on, nothing has ever been made official.
That, however, is not the case with Bouche à Oreille, a working men's cafe in Bourges, France, which was recently gifted an official Michelin star, completely by accident. What is normally a cheap and cheerful diner full of hi-vis vests and hands clasping pints of beer, was suddenly overrun by people wanting to taste the very best of haute cuisine.
Véronique Jacquet, the café owner, told The Telegraph: "Suddenly, we were rushed off our feet. Reporters were coming in and then my son phoned me from Paris, where he lives. He almost died laughing. I had regulars and friends phoning up and asking why I hadn't told them we'd won a Michelin star."
Of course, a menu that contains such delights as homemade lasagne and steak and chips, isn't exactly the kind of thing that has the fancy food circles raving, so suspicions were raised.
As such, the star has now been unceremoniously snatched away and replaced with a Michelin apology. Presumably, the restaurant that actually warranted the star – the Bouche à Oreille, in Boutervilliers, France – received a slightly more grovelling form of atonement. Either way, the head chef saw the funny side, and has even invited the staff of the cafe down to try out his menu; which is either incredibly nice or incredibly smug.
Hey, maybe they don't fancy heading across the country to sample a menu that contains calf's head. Steak and chips will do just fine, thanks.
Latest
Food And Drink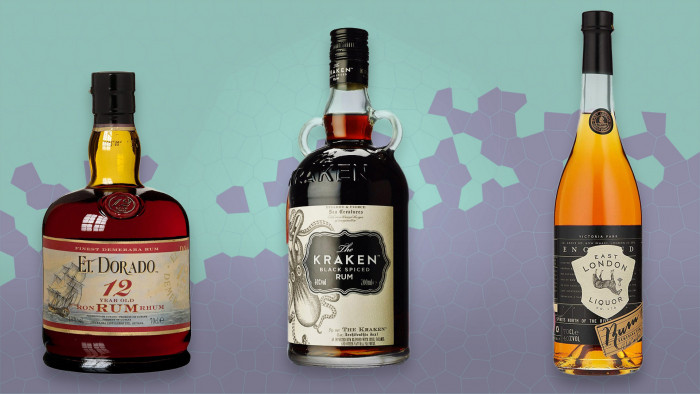 The 24 best rums, ranked: all rum brands taste tested
Food And Drink
The best craft beers (2021): 15 of the best beers
Food And Drink
The 25 best gins: from Hendricks to Monkey 47
Related Reviews and Shortlists