ShortList is supported by you, our amazing readers. When you click through the links on our site and make a purchase we may earn a commission.
Learn more
5 things we love this week: from freebies to Neighbours
Free stuff! New Neighbours! The ultimate beer jacket!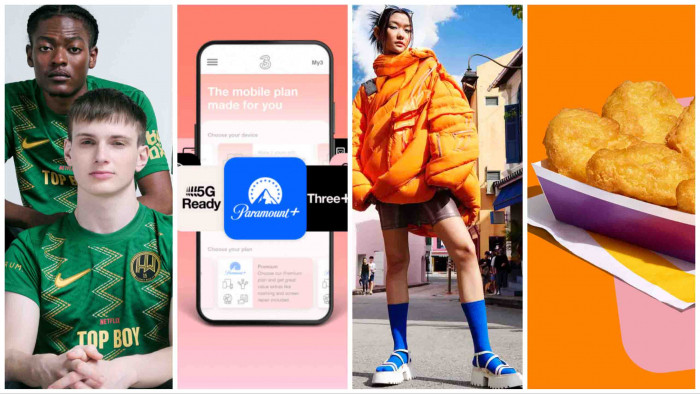 The world is a dark place sometimes, which is why it is always good to show a little love.
And that's what we are trying to do in our '5 things we love this week' guide. It's filled with 5 tidbits of news from the world of tech, entertainment and lifestyle that made us smile.
Whether it's a freebie for you, a beer-cooled jacket or the return of an adopted national institution, these are some things happening in the world right now that will add a little light into people's lives…
---
1. Top Boy sponsoring Hackney Wick FC Top Boy is one of the very best shows on Netflix and while it has ended in explosive fashion, its legacy will live on and away from the TV screen. In fact the show has become the shirt sponsor for Hackney Wick FC for the second season. It will be sponsoring Hackney Wick FC for its 2023/2024 season, working with Foday Dumbuya (the founder of London menswear brand LABRUM), who has customised the new Nike home and away shirts for the club.
There is good reason that Top Boy is on the shirt: Hackney Wick FC is the first-ever semi-professional football team in the London borough. Each season, Hackney Wick FC hosts the '32 Borough Cup'. This brings together some 32 youth teams from across London in a one-day tournament which is aimed at ending gang rivalries.
2. The Tiger Summer Puffer Paris Fashion Week is just around the corner and it's the place to see some of the most jaw-dropping fashion from the biggest and best designers. While much of it will be far too haute couture for us at ShortList, one thing that caught our attention was this beer-infused jacket.
Normally we would stay well away from beer and jackets - the whole idea still brings flashbacks to that time three pints were spilled over our brand-new parka in a Somerset local, but the Tiger Summer Puffer is something entirely different.
Tiger Beer have collaborated with fashion designer Izzy Du to create the first puffer jacket that's ready for tropical climes.
According to its makers, the Tiger Summer Puffer has an innovative built-in cooling system powered by ice-cold Tiger Beer. The system chills and pump's water around the wearer's body, cooling the body down by 5° Celsius.
Sounds fun but there's a lot of thinking that's gone into the tech. "Inspired by the same tech that keeps astronauts cool in extreme temperatures, we tried a variety of cooling system designs, each making the jacket more effective at keeping the wearer cool for as long as possible," says Masashi Kawamura, Chief Technology Officer of Whatever Co., the creative studio that engineered the tech behind the prototype.
"We tested various tube placements, tube materials, water tank designs and electronic wiring before landing on the final mechanism. We even had a trial run where the jacket became too cold to wear, and we had to tune it down to get it to the right temperature."
They deserve a beer after all that.
Izzy Du will be showcasing her current collection at a pop-up in Paris from the 1st to the 3rd of October 2023 during Paris Fashion Week, and that's where you can also get the first glimpse of the Tiger Summer Puffer.
3. Just Eat's Freebie Friday We all love a freebie. And we all love a Friday. Just Eat has mashed them together into an almighty alliterative ensemble to create Freebie Friday, where - and we're guessing you know what's coming next - across the UK thousands of freebies will be available for completely free every Friday through the Just Eat app.
Participating restaurants will change from week to week but include The Breakfast Club, Franco Manca, McDonald's, PizzaExpress. You just have to order from the restaurants and click the drop-down offering free stuff, when the minimum spend is met.
4. Three's flexible plan to help with your phone bill Everyone is tightening their budgets right now and looking for the best options when it comes to their bills. Three has revealed that it is trying to help with this, thanks to its new Three Your Way plan.
Flexibility seems to be the key here, with three new customisable plans unveiled: Lite, Value and Complete.
The Value plan is the standard one and includes things such as 5G at no extra cost, Three+ rewards, unlimited texts and calls and offers the optional added extras of Paramount+ - Top Gun, FTW! - for half the contract and inclusive roaming for 28 days a year.
The Complete plan comes with all of the above but Paramount+ available for the entire contract and inclusive roaming is upped to 56 days a year.
The low-cost Lite plan includes all of Three's regular benefits, with the optional add-on of Paramount+.
According to Three, you can choose your device and how much to pay upfront. You can also customise the length of your plan to control your spend. Then pick extras like insurance, Paramount+, screen repair and roaming.
5. The return of Neighbours Neighbours is back! That's right, the show that was cancelled after some 37 years has been resurrected by Amazon Freevee and we are very happy that the soap has found a new home.
Some old favourites from the cast are back, with the likes of Paul Robinson, Karl Kennedy and Susan Kennedy, and Jarrod 'toadfish' Rebecchi back, with a whole host of new characters appearing too - including the very secretive Reece Sinclair, played by the OC's Mischa Barton.
The first episode is now airing and it's got a glossier look, and it begins with one helluva twist.
ShortList spoke to the cast recently about Neighbours' return. Our interview will be on the site later in the week.
Related Reviews and Shortlists