ShortList is supported by you, our amazing readers. When you click through the links on our site and make a purchase we may earn a commission.
Learn more
Secret menu items are the little treats that adventurous diners like to order off menu with winking agreement from the restaurant. And while speculation often centres around high street titans like McDonald's and Nando's (because that is one way to guarantee it's even cheekier than the next man's meal), there are a whole bunch of options dotted around top London restos too, if you know where to look.
---
Get more great Food + Drink content and sign up for Mr Hyde's weekly email
---
Caviar Fried Chicken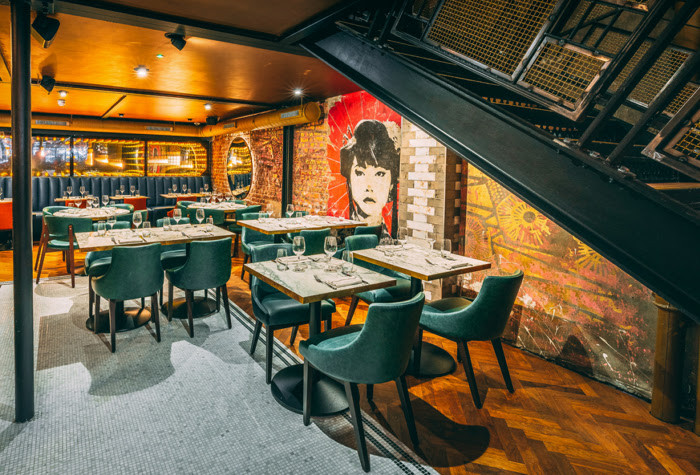 Old Compton Brasserie (W1)
This order is so exclusive you should probably stage-whisper it in Pig Latin or scrawl it in vanishing ink. It's the fried chicken order of a king, a champion, a legend, a fiend – or perhaps all four, as it feeds that many and weighs in at 50 quid. Brined in sweet tea and served with chilled caviar, the whole bird also comes with buttermilk sour cream and buttermilk biscuits. The brasserie setting is pure Soho razzmatazz too, with cocktails that come in glitterballs and walls that shimmer in the light. The kind of place you can really get lost in for an evening.
Vegan Fusion Burger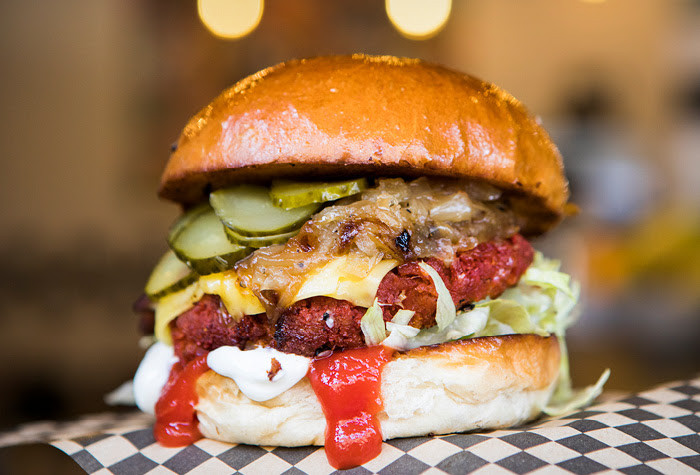 Rudy's Dirty Vegan Diner (NW1)
The next time you succumb to the urge to bulk-buy Jim Morrison T-shirts and end up in Camden, check out London's first fully vegan diner: Rudy's. It was a pioneer of the big'n'dirty vegan junk food vibe you see so much of. Those in the know can ask for "Dirty In The Buff" – which is a kind of fusion of its Dirty Burger (vegan bacon and cheeze, fried onions, pickles) and Buffalo Chick'n Burger (seitan, mayo), and comes topped with extra cheeze, blue cheeze mayo and spicy buffalo sauce.
Deep-Fried Mozzarella Sandwich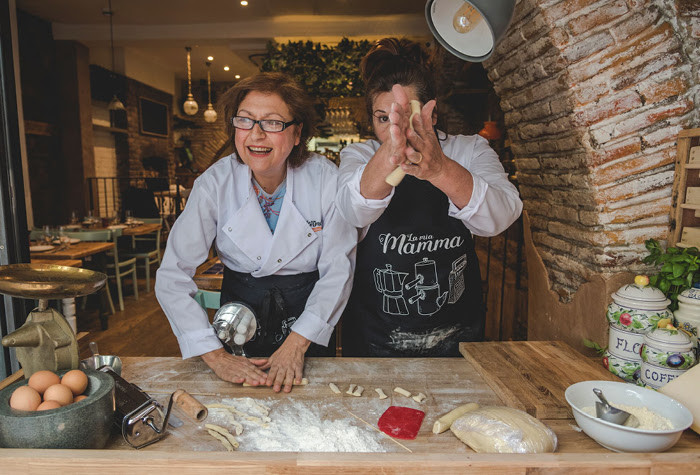 La Mia Mamma (SW3)
This Chelsea resto channels the spirit of Italian home cooking by inviting "Mammas" from 20 different regions to do residencies for three-month periods. And while that does sound like a Paddington-esque family caper – ("Grandma lands a top job in London. The family pet's coming with… and she'll need his clumsy charm to win respect in the kitchen!") – it's actually a perfect formula for regional specialities. The Mammas also have a secret recipe they keep off the menu and prepare only on request: mozzarella in carrozza – a deep-fried mozzarella sandwich with béchamel.
Icelandic Rotten Shark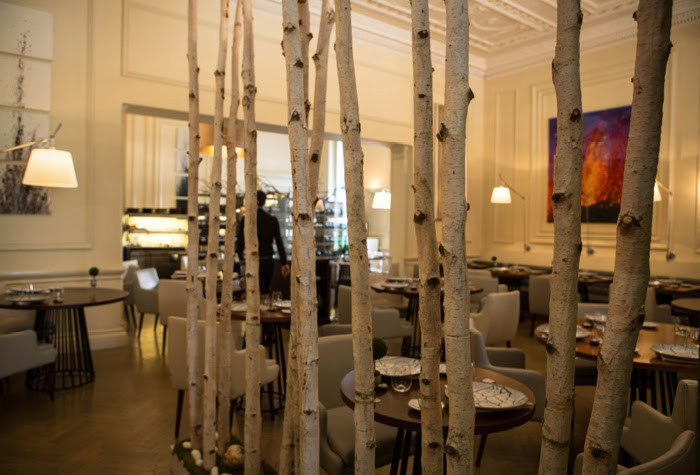 Texture (W1)
This infamous dish is a bit like that deadly blowfish Homer scoffed in The Simpsons, with chef patron Aggi Sverrisson working his Michelin-starred magic on poisonous Greenland shark. And haven't you been saying for months you need a bit of peril with your tea? A slice of danger at din-dins? Yeah yeah, something like that. The sea monster is buried underground for up to 12 weeks to ferment any nasties into oblivion, then served with a shot of akvavit. It's a rare opportunity to have what is a bucket-list global dish. And who sitting around you right now can claim to have eaten a frickin' shark? Not Jerry from Managed Testing, that's for damn sure!
Charcoal-Grilled White Fish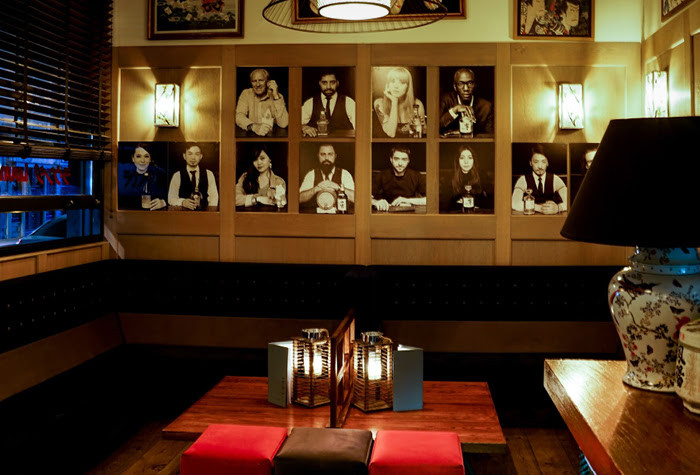 UKAI (W11)
If you ask nicely at this Japanese venue, and head chef Alex Verros is in the mood, you're in with a good chance of being served a hidden speciality of charcoal-grilled cobia, spicy stir-fried mushroom and garlic truffle sauce. The tropical fish absorbs the other flavours on the plate beautifully. Plus the restaurant itself is one of London's best-kept secrets, so if you eat it then you're eating one of London's best-kept secrets' best kept secrets. "Now if you'll excuse me… I've got a date with four Instagram likes!"
This content was first published in Mr Hyde's free weekly Food + Drink newsletter. Sign up now for more.
Related Reviews and Shortlists