ShortList is supported by you, our amazing readers. When you click through the links on our site and make a purchase we may earn a commission.
Learn more
5 premium features the OnePlus Nord CE 2 Lite 5G offers - at a low price
SPONSORED: Let there be Lite!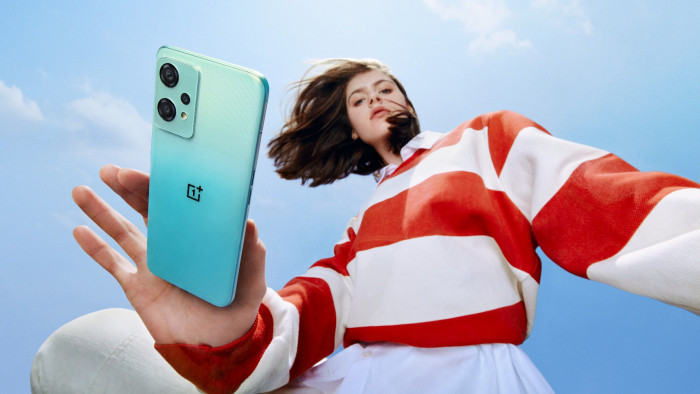 The OnePlus Nord CE 2 Lite 5G is here, yet another OnePlus offering that proves you don't have to pay a premium price for a power-packed device.
Part of the ever-popular OnePlus Nord range, the OnePlus Nord CE 2 Lite 5G offers a lot for the money, with everything from super-fast charging to punchy processing. And at just £279, it's one of the most affordable OnePlus handsets around - offering superb specs and innovations, not to mention an eye-catching design the likes of which you usually only find in phones that cost far more.

Here are 5 fantastic premium features that the OnePlus Nord CE 2 Lite 5G offers, at an unbelievably low price ... 1. Its battery is massive. Seriously, it's huge
The OnePlus Nord CE 2 Lite 5G is blessed with a battery that's 5000 mAh. That's ginormous for a phone of this price and is the same battery size as OnePlus' newest flagship, the OnePlus 10 Pro. Now, a bigger battery means (obviously) more fun for you. More game playing, video watching and social network scouring. In fact, it will power your device through an entire day of doing all these things. The battery is smart, too. There are 9 sensors inside the handset that monitors battery heat in real time, making sure that the battery is cool and safe throughout your time with the device.

2. It's got a punchy processor that's kind on the battery
The OnePlus Nord CE 2 Lite 5G uses a Snapdragon 695 processor. Built for super-fast 5G, the chip is the brains behind making sure this handset goes above and beyond. For a start, it powers a fantastic, energy-efficient 120Hz screen that doesn't sap the battery because it's an LCD. In short, this means more YouTube watching for you – up to 20+ hours on a single charge.
Couple this with OxygenOS 12.1, which offers power-saving optimisations and faster app loading times straight out of the box, and you have one slick handset. 3. The handset knows what's important: it comes with a 3.5mm jack AND expandable storage
OnePlus knows just how important the 3.5mm jack is for many, so they've made sure it's a feature of the OnePlus Nord CE 2 Lite 5G, meaning you don't have to ditch your wired headphones just because you have a shiny new phone.
Plus, there's a massive 1TB of expandable storage, which is more than enough for your important photos, downloads and videos, and what you have is a phone that's packed with features that you'll definitely use.
4. The OnePlus Nord CE 2 Lite 5G is designed to catch the eye
OnePlus Nord CE 2 Lite 5G is a great-looking handset which comes in two eye-catching fingerprint and smudge-resistant colorways: Blue Tide, which has a fantastic rolling gradient of blue and yellow; and Black Dusk, which is for those who want a matte black finish.
It's slim, too, at just 8.5mm, which means it's built for those who like holding their devices for long periods, horizontally or vertically. 5. The Nord CE 2 Lite 5G's cameras are a triple threat
OnePlus Nord CE 2 Lite 5G has a brilliant triple camera system. The headliner is a 64MP main sensor, situated on the rear, which offers a large pixel size that allows it to capture sharper, more detailed photos with less blur and noise. This is particularly noticeable in low-light environments using OnePlus' rather ace Nightscape mode.

Alongside the 64MP main sensor, there's a 2MP depth-assist camera which will give your portrait pics more depth. The front features a 16MP camera with electronic image stabilisation (EIS), which banishes shaky images for good! And the icing on the camera cake is a 2MP macro sensor, perfect for extreme close ups.
---
The OnePlus Nord CE 2 Lite 5G is available now for an extremely reasonable £279. The device comes in one variant offering 6GB RAM + 128GB of storage in Black Dust and Blue Tide colours