They say a week is a long time in politics.
Well, in the last month or so since the UK sensationally voted to leave the European Union in a referendum on Thursday 23 June, it's felt very much like an entire year's worth of activity in politics - and more - has happened every single day.
32 days on from that seismic decision, here are 32 crazy events that in any other time would have been major events - we could easily have found more.
Farage concedes defeat in the referendum David Cameron resigns as Prime Minister
24 June: After the results come in and it transpires that it is the 'Leave' camp that have triumped - 52% to 48% - David Cameron is left with no option but to resign as Prime Minister, in an emotional speech outside 10 Downing Street, flanked by his wife Samantha. Announcing that he would step down by October, he says, "I do not think it would be right for me to try to be the captain that steers our country to its next destination."
Boris Johnson gives world's most depressing victory speech
24 June: After waiting for Cameron to resign, Boris Johnson and Michael Gove, two of the 'big three' of the Leave campaign, finally emerge at 11am to make a victory speech. However, it is incredibly downbeat in tone, with many believing that Johnson had never wanted to win the vote in the first place, instead wishing to be seen as a 'plucky loser' who could then challenge for Prime Minister in 2018. Nonetheless, he is the instant favourite to take over from Cameron.
Nigel Farage admits that the £350m promise was a "mistake"
Sterling falls 8% against the dollar Hilary Benn is sacked from shadow cabinet, others follow England exit Euro 2016 after losing to Iceland
Roy Hogdson resigns as England manager
Labour MPs overwhelmingly vote for a motion of no confidence in Jeremy Corbyn Farage booed as he gives offensive speech in European parliament
28 June: The moment that Nigel Farage had been waiting 17 years for; he gives it both barrels to the European Parliament, mocking those present by saying, "You, as a political project, are in denial. You are in denial that your currency is failing," adding that, "Virtually none of you have ever done a proper job in your lives." For his part, The European commission president Jean-Claude Juncker asks, "You were fighting for the exit. The British people voted in favour of the exit; why are you here?"
Leaked email from Sarah Vine to Michael Gove tells him to be his 'stubborn best' Michael Gove announces he's standing to be Conservative Party leader
30 June: In an act of sabotage of Shakespearean proportions, Michael Gove shocks the political world by announcing that he is going to run for leader against his former comrade Boris, saying that Johnson "cannot provide the leadership or build the team for the task ahead". Despite claiming that it was a last-minute change of heart, he reads out a preprepared 5,000 word speech outlining his would-be plans as leader.
Boris Johnson announces....nothing
30 June: Having been knifed in the back by Michael Gove, Boris Johnson quickly realises that he is no longer likely to win a leadership contest but, with the venue already booked and journalists waiting, he still has to make a speech, where he waffles on before confirming that he will not be running for Conservative Party leader.
Theresa May, Stephen Crabb, Liam Fox and Andrea Leadsom all announce they're standing George Osborne abandons target to run a budget surplus by 2020 Nigel Farage resigns as UKIP leader Liam Fox is eliminated, Stephen Crabb withdraws Chilcot Report comes out, lambasts Tony Blair
6 July: After seven years, The Chilcot Report into the Iraq War is finally published, weighing in at 2.6m words in 12 volumes. The Report is highly critical of the conduct of Tony Blair, and particularly the lack of post-war planning. Despite saying that he accepted "full responsibility" for the decision to go to war, he then remains defiant on virtually all aspects of the criticism leveled at him.
Bernie Sanders concedes Hillary Clinton as 'The Presumptive Nominee' for the Democratic Party Michael Gove is eliminated from the Conservative Party leadership contest
Andrea Leadsom gives a car-crash newspaper interview Angela Eagle announces she is going to challenge Jeremy Corbyn Andrea Leadsom pulls out of the race to become Tory leader It's announced that Jeremy Corbyn will be included on the Labour leadership ballot Theresa May appointed Prime Minister Owen Smith announces he is standing against Corbyn and Eagle Theresa May reshuffles cabinet - Jeremy Hunt seemingly sacked then reinstated Boris Johnson appointed Foreign Minister, the world laughs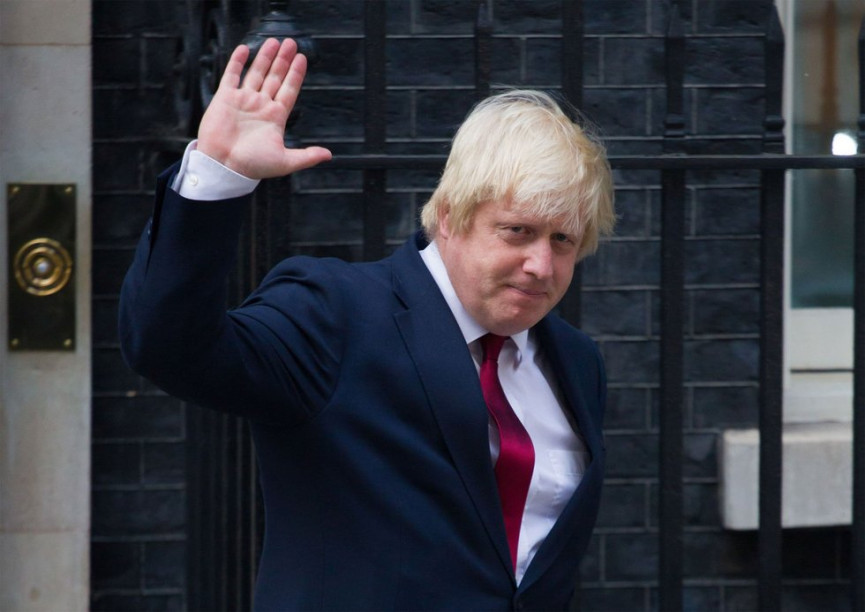 Parliament votes to renew Trident Angela Eagle withdraws from leadership contest Trump formally accepts Republican presidential nomination Sam Allardyce appointed England manager