Scrap the gym membership. Ditch the fad diet. The only thing you're going to need to get fit this year is a smartphone. Okay, and a healthy measure of perseverance.
From meal planning tools to quick-fire exercise sessions, these apps are packed with tips, tasks and inspiration to help you achieve some manageable fitness goals in 2016. Picked with the assistance of popularity stats from Google Play, we can't promise you a six pack by February, but we can ensure that shedding a bit of Christmas weight is going to be much easier with these at thumb's reach.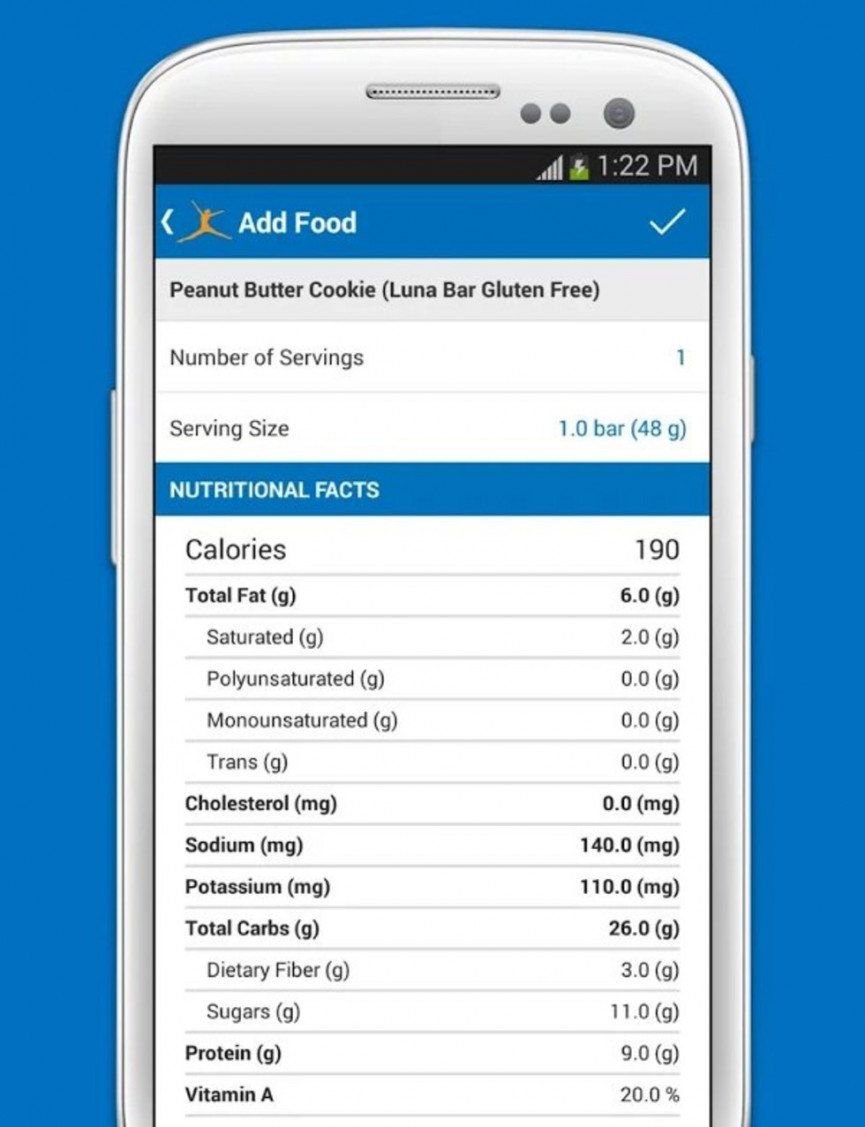 Calorie Counter - MyFitnessPal
App replacement for: your next diet attempt
Cost: Free
With data on over 5,000,000 food produce, MyFitnessPal's calorie counting app is cavernous resource when it comes to managing your diet.
With a mercifully simple interface (inputting your daily food intake takes around five minute), it's easy to build a habit of logging what you're eating. 
If you've not got the first idea of what you should be stocking in your fridge, there's a personalised diet planner, which you can adjust as you start making improvements.
Sure, you could lie about that Mars bar you snuck in after lunch - but you'd just be cheating yourself.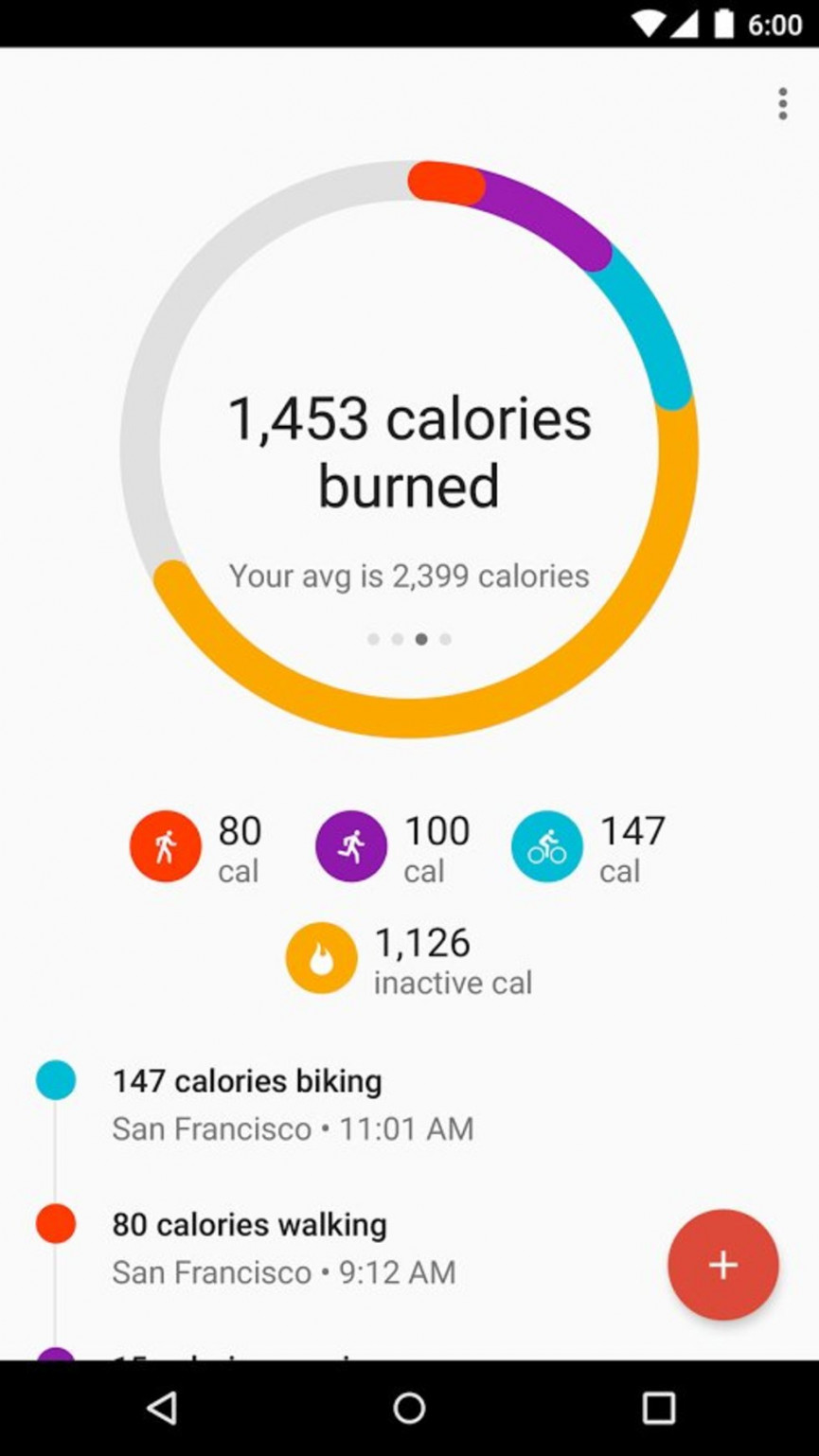 Google Fit
App replacement for: your personal trainer
Platform: Android
Cost: Free
If you want to turn your Android phone into an all-seeing motivational fitness aid, this is the app for you.
Track your runs via GPS, note calories burnt over a day, log your activities - once you've set the app up it'll tick along merrily in the background, chipping in with insights and motivation if you're lagging behind.
Compatible with a range of fitness trackers, it offers a better interface than most others we've tried.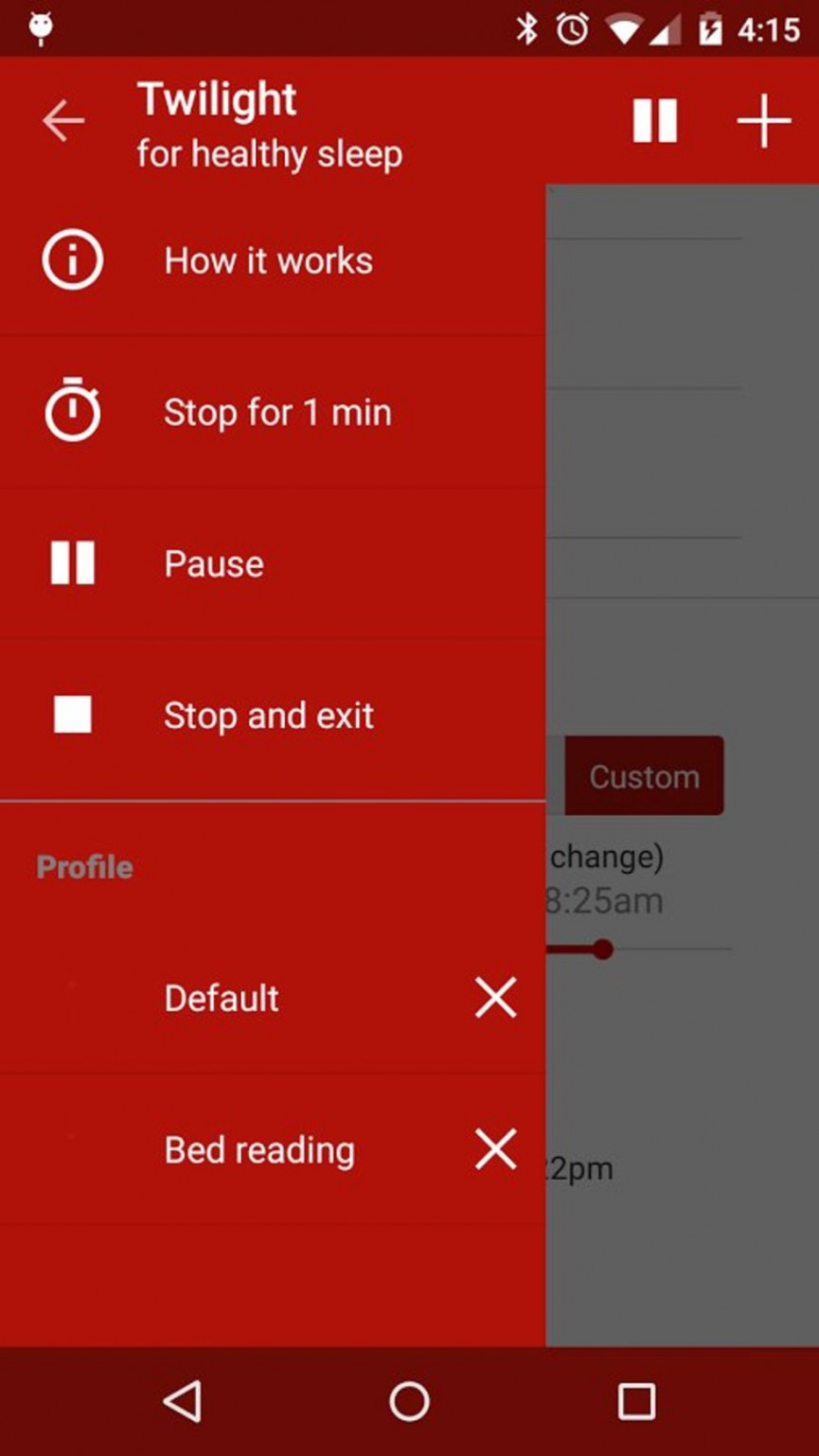 Twilight
App replacement for: Your book at bed
Platform: Android
Cost: Free
There's a growing body of research that suggests that using a device before bed has a serious impact on your ability to catch 40 winks. It's all to do with levels of blue light in a screen, which can apparently stimulate your brain when you need it to start slowing down.
Sound familiar? Then you'll want to try Twilight - an app that adds a 'filter' to your phone, cutting out this blue light and allowing you to read your emails (or ShortList.com) before bed. 
Give it a go - it might turn out to be a big help.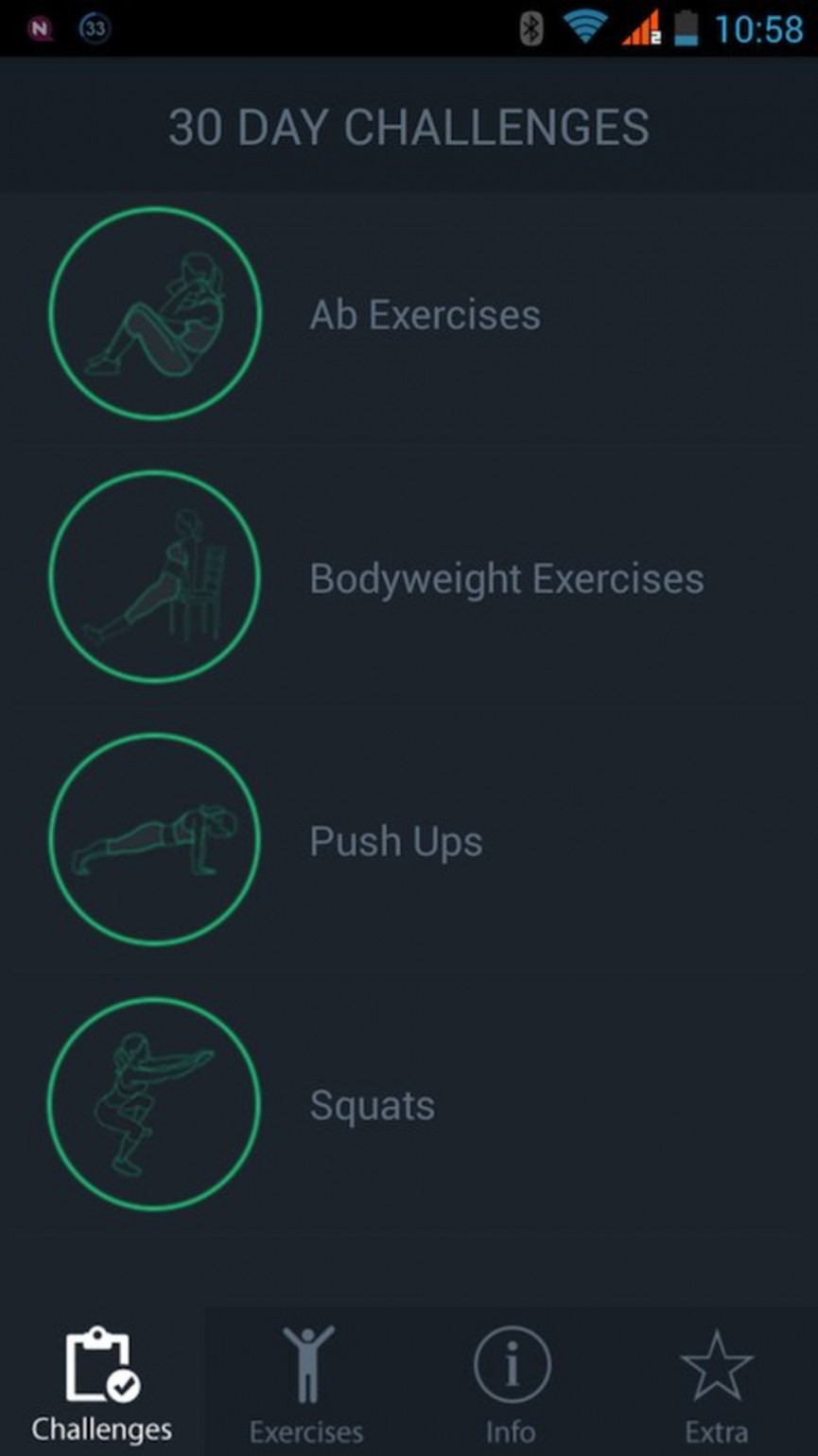 30 Day Fitness Challenges
App replacement for: A personal trainer
Price: Free on Android, £3.99 on iOS
The 30 Day Fitness Challenge app won't teach you any fitness secrets, special routines or new formulas - there aren't any. 
What it will do is help you keep on top of regular, effective workouts - split into different sections to help you mix things up. With a sliding difficulty scale, there's more than a year's worth of routines in here to help you reach your goals.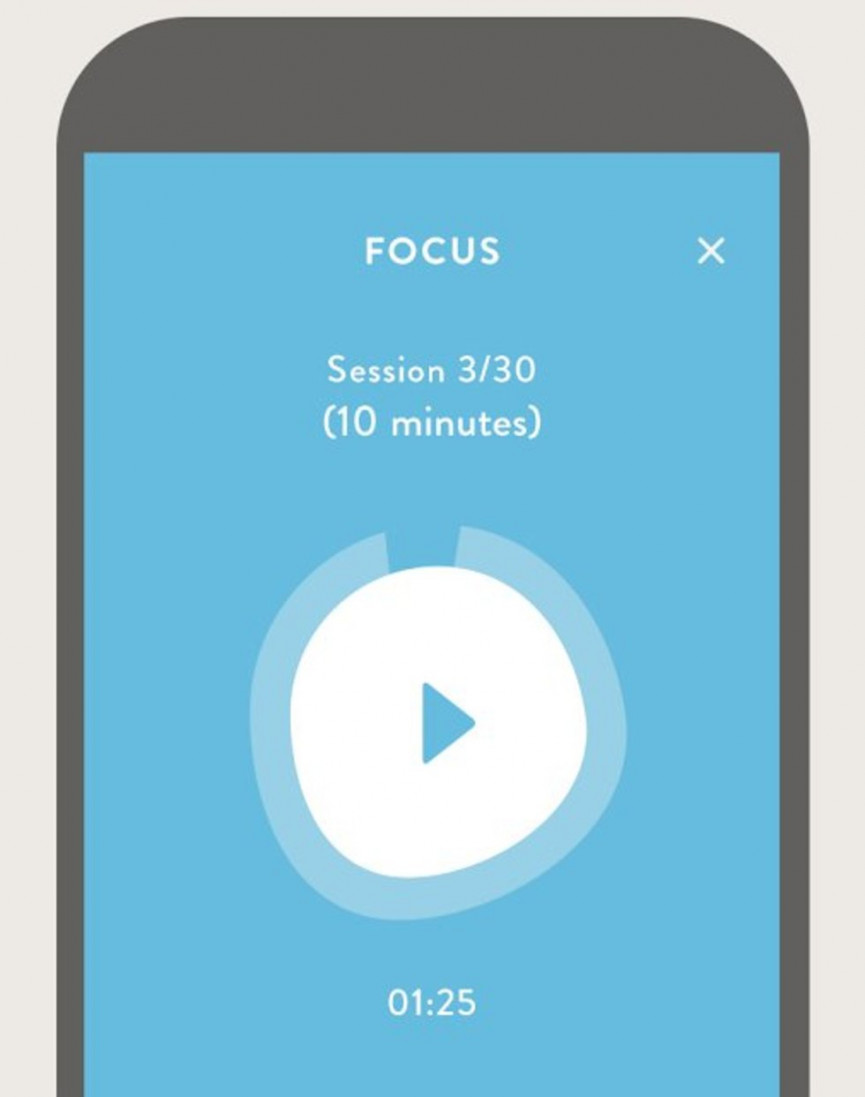 Headspace
App replacement for: your own meditation guru
Cost: Free (in-app purchases)
Stressed? Regular exercise will help - but you might want to try some meditation as well. 
Headspace doesn't overcomplicate things: the layout is simple, guiding you through basic meditation exercises through regular timetabled sessions - guided by some chilled-out chap called Andy Puddicombe.
After you've mastered the basic steps, you get the option to buy more 'exercises' if you think they've had a beneficial impact. Or you could just go back to grinding your teeth.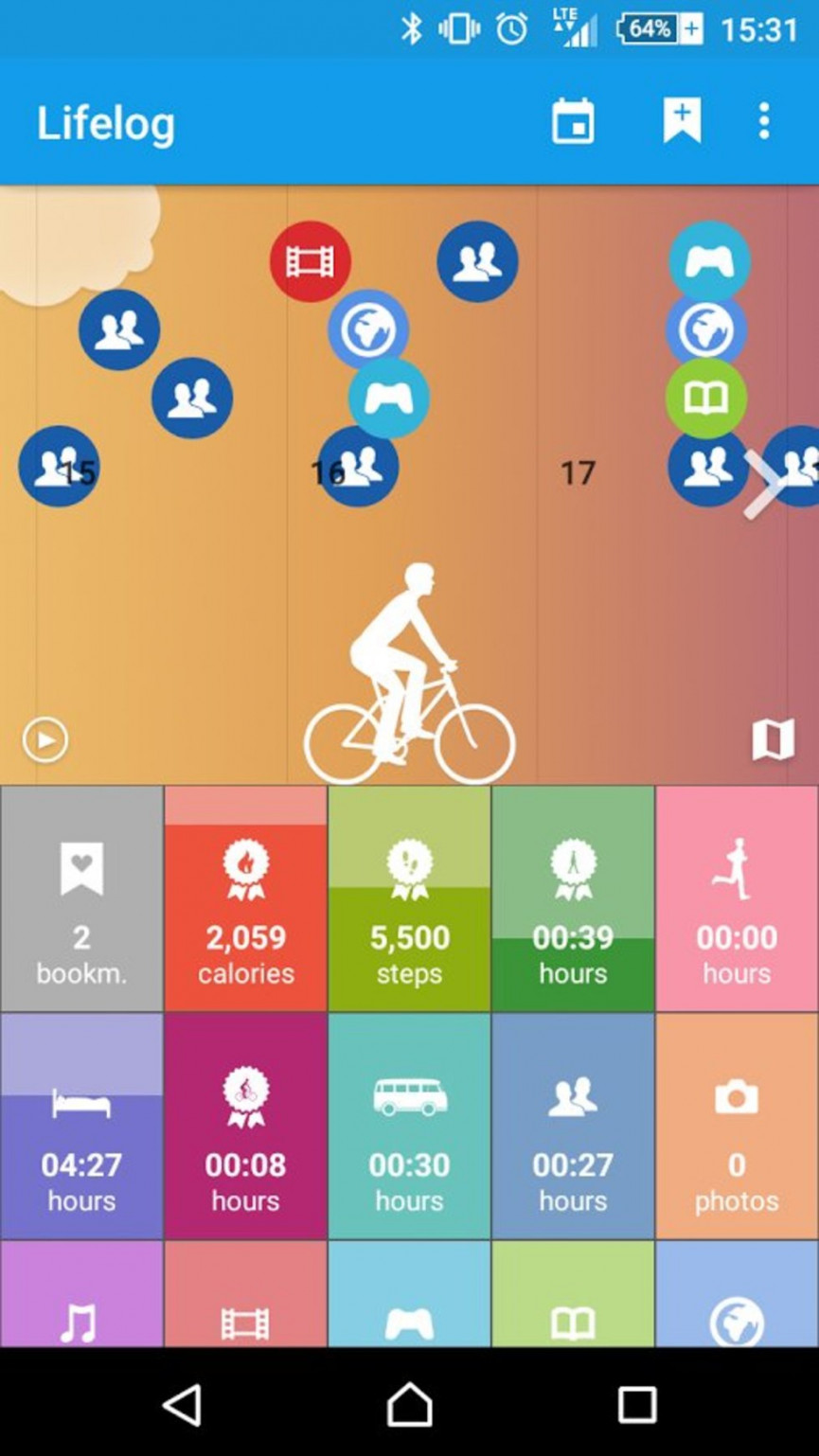 Lifelog
App replacement for: A diary
Platform: Android
Price: Free
Want to become concerningly obsessed with every aspect of your daily grind? Nor do we - but for those who do, Sony has a neat option.
Built for use with Sony's activity trackers, you're also able to use it with your Android smartphone, building a log of activities as varied as cycling, walking, driving, playing video games, watching films - you get the idea.
While it won't make you immediately fitter, its clear visual reports on your daily habits will make it easier to form new routines and reveal where you're lagging.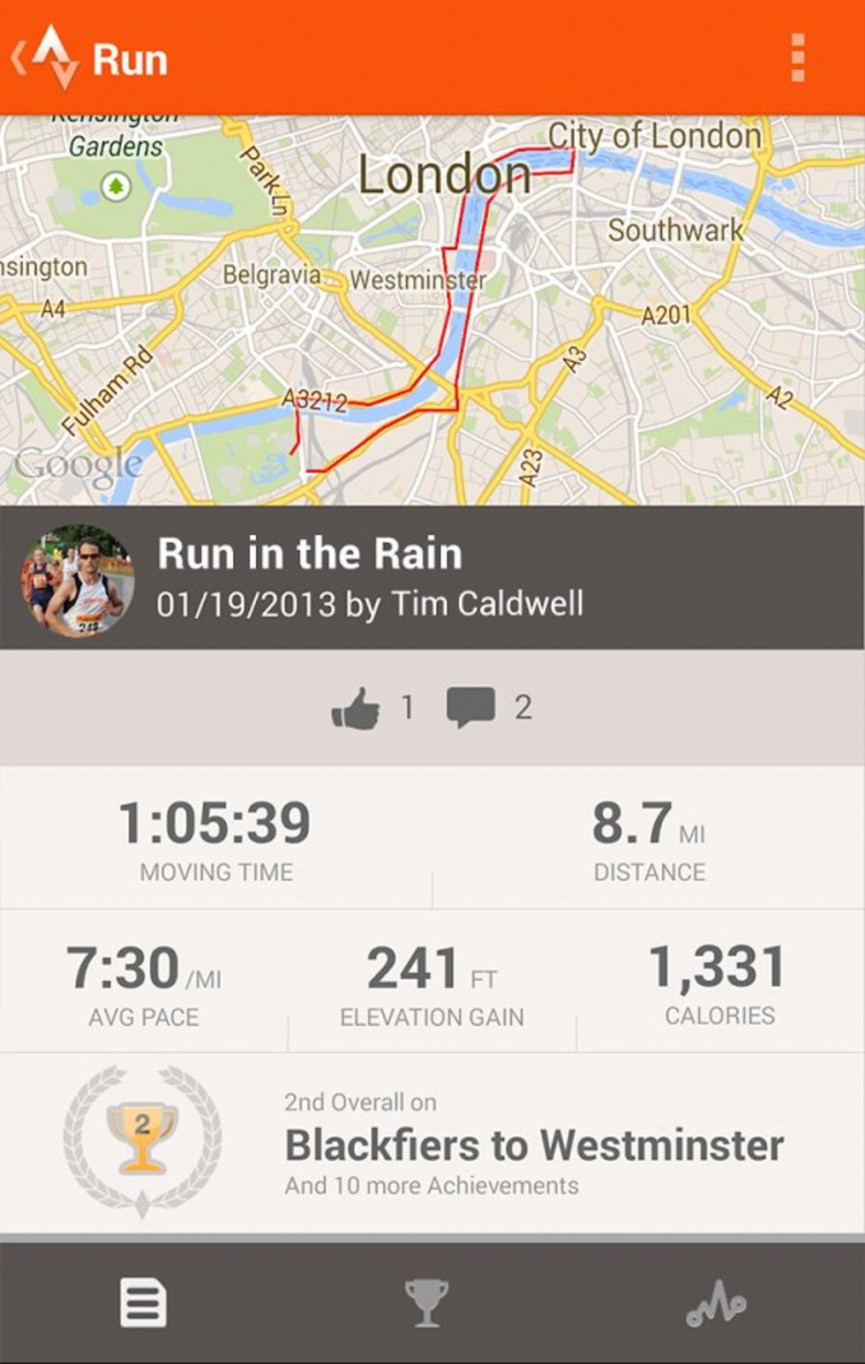 Strava
App replacement for: Your running club
Cost: Free (subscription optional)
Your new digital running club. In the past 12 months a growing number of running, cycling and fitness groups have taken advantage of Strava's route-sharing platform; you can either run against yourself, improving on your own time over a set distance, or look for local challenges set down by other users or clubs. There are even a bunch of professional athletes using Strava, including Mark Cavendish. 
Just don't go running through any red lights to beat your cycle commute, okay? You're not going to get any fitter if you end up under the wheels of the 31 bus.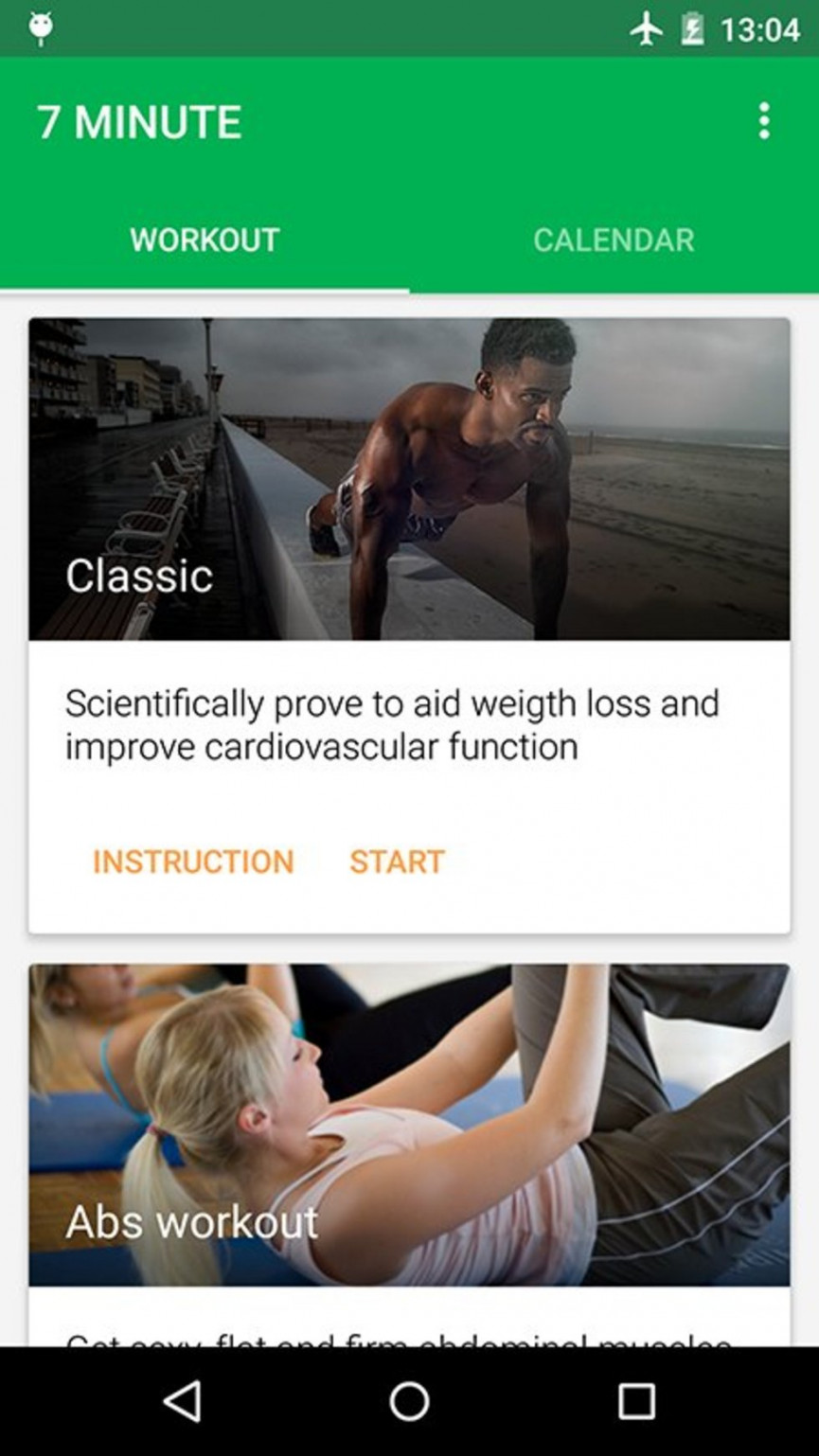 7 Minute
App replacement for: Your gym
Platform: Android
Cost: Free (in-app purchases)
"I would get fit, but I hate gyms." The 7 Minute Workout app axes that excuse for you. Designed to be done anywhere (though we recommend you use common sense - you'll get some funny looks doing lunges on the bus), the app creates a quick workout based around 12 bodyweight exercises. Far from a gimmick, the routine is based on the proven science of 'high intensity circuit training': 12 exercises, from push ups to jumping jacks, each lasts a duration of 30 seconds. There are video tutorials to help you with the basics, and you can even adjust the length of the routine if you're feeling cocky (or shattered). 
Stick to using this just after you've got out of bed and we guarantee you'll be feeling more sprightly after a month. No, you won't look like an extra from 300, and you might need a bigger challenge after a few months, but you'll be able to walk up the stairs without losing your breath.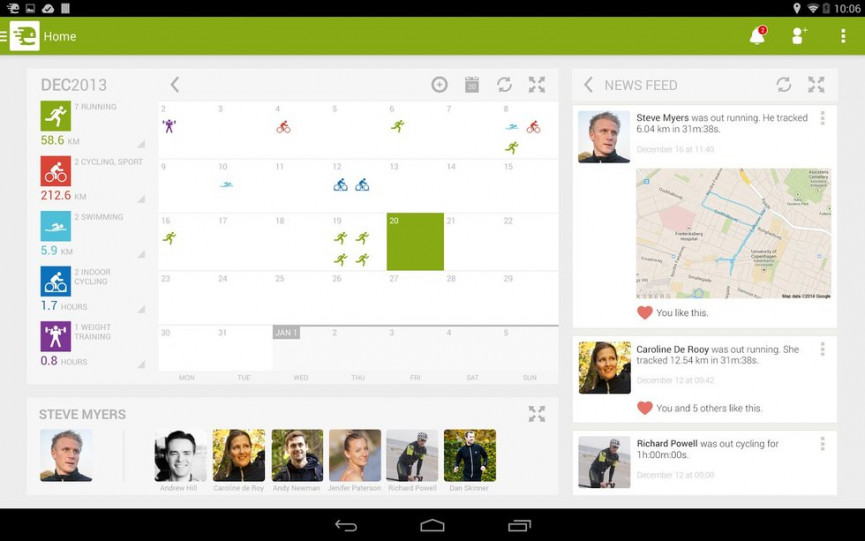 Endomondo
App replacement for: A personal trainer
Platform: iOS, Android, Windows Phone
Price: Free (subscription optional)
A personal trainer in your pocket, Endomondo is the closest you'll get to miniaturising Matt Roberts. Part fitness tracker, part fitness motivator, the Endomondo app can be tailored to just about any cardiovascular exercise you can think of - all it needs from you is permission to use your phone's GPS location, and some actual movement.
Having set your basic fitness level, the Endomondo app will give you nudges to ensure you meet your latest fitness goal - be that kayaking a little further or pedalling that bit harder than your last session. You can even input indoor fitness exercises (though it won't know if you're lying about that last press up). By connecting with the Endomondo website, you can then keep an eye on your fitness diary, set new targets and challenge friends to beat their personal bests.
Given you can connect Endomondo up to a growing number of fitness wearables to extend its use, and even more options available with the monthly premium subscription, this could spell the end of your relationship with your personal trainer (if you ever had one).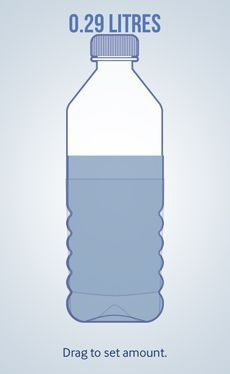 iDrated
App replacement for: Your nagging mother
Platform: iOS
Cost: £0.79
First launched in 2012, iDrated is still the best virtual replacement of the maternal voice nagging you to "drink more water". But both your mum and iDrated have a point - you can fix a whole list of health and fitness woes by drinking the right amount of water, from improving your skin to feeling more alert. 
By sliding how much water you've drunk on a virtual bottle, iDrated calculates how 'hydrated' you are and when you should ideally be aiming to top up your body's water levels. While there's nothing to stop you ignoring its alerts and reminders, it could help you work out why you've been losing concentration after 16:00 every day.