ShortList is supported by you, our amazing readers. When you click through the links on our site and make a purchase we may earn a commission.
Learn more
The Simpsons legend Al Jean: "I can see us doing another feature film"
Interview: we speak to one of the original The Simpsons creators...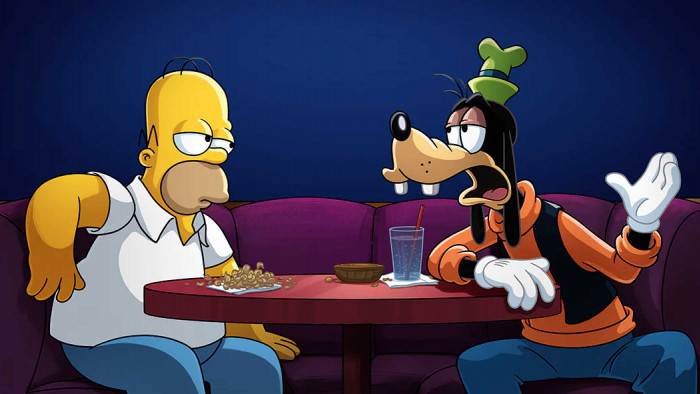 Al Jean is a name you have seen a thousand times before. As one of the main credits of The Simpsons, he's been there since the beginning of the show - that's 33 years - and a showrunner for some 22 seasons.
If there is anyone you want to talk to about The Simpsons it's Al Jean. ShortList was lucky enough to speak to the Simpsons legend, chatting to him alongside a number of other journalists, about his latest venture which is a new Simpsons short called Plusaversary.
In under 5 minutes Plusaversary introduces The Simpsons to some of the greatest Disney characters that ever 'lived' and proves once more that Homer has a hard time fitting in.
It's a great introduction to Disney Plus Day which showcases the best of Disney with a number of new releases - The Simpsons Plusaversary is part of this.
Here we chat to Al Jean about the new short and The Simpsons as a whole...
You can watch The Simpsons Plusaversary, part of Disney Plus Day, now.
Save 75% - limited time only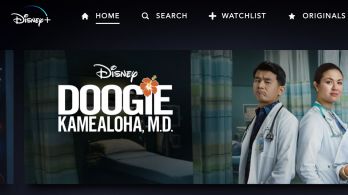 Tell us about the new Disney short, how did it come about?
Al Jean: We thought, 'why don't we get every character we could from Disney, Pixar Marvel and Star Wars and cram them into Moe's Tavern and see what happens'. And that's pretty much the plot of the three and a half minute short. It's to celebrate the Disney Plusaversary and I think Disney wanted to create a holiday somewhere between Halloween and Thanksgiving.

Which characters from Marvel Disney and Star Wars appeared in the first draft of the script and which did not survive?

AJ: The only character we've avoided using in all of our shorts is Mickey Mouse. And as you can see, we have someone else playing Mickey in our version. But otherwise, they were all pretty much there in the beginning. Goofy plays a big part. We added a Donald Duck cameo in the middle and it was Hank Azaria voicing Goofy and Dan Castellaneta playing Donald.

In which way is the process of creating a short any different from creating a regular episode?

AJ: I mean, we get an idea and run it by Jim Brooks - he wanted us to do the short for Disney Plus - and if it's approved, then we write. There are four or five of us that got in a room. So it's in some ways easier than a half hour obviously, because it's a lot less writing but getting that first idea is really the hardest part and they always wanted to do something for the Disney Plus thing. So we were really glad that we were able to hit the date. We've done something for May the Fourth (be with you) and Disney Plus Day, so who knows what Disney holiday we will hit next. Maybe Walt Disney's birthday?
We love how The Simpsons used to poke fun at the Fox network and now you continue that tradition with Disney. Are there any ever any concerns that you know you might push it too far?

AJ: Quite the opposite. They've been extremely welcoming, telling us to just do what we do. People like Kevin Feige have been extremely generous with the use of their characters, letting us do silly things with them. He helped us get Tom Hiddleston to play Loki. And it's been a pleasure. I mean, as you'll see in the short video, it's not exactly a reverential view of these characters.
Can you tell us a little bit about the song that Lisa sings in the short?

AJ: They asked us for a song about Disney Plus for the short. And so we just thought, how about a song that just makes fun of it? About how once you put it on your credit card, it just keeps charging you so that's what we decided the topic of the song would be and they were very happy with it.

The Simpsons is now famous for predicting world events coming true, including Fox merging with Disney and Donald Trump becoming president. Are you surprised by just how much of the writing team has got right over the years?
AJ: Yes! So much so that we put out a memo that said: let's start making happy predictions. And not predicting things like pandemics and presidents but things we can actually look forward to. I do look at everything we do and I'm a little wary because it all comes true, so I just hope we can predict a brighter future for us all.

It's great to see Goofy and Homer as drinking buddies in the short..

AJ: There was this essence of an idea where we said: 'hey, it'd be great if Goofy and Homer met and Moe's' and we built it out from there. I would love for them to get together again. There's a lot of classic Goofy adventures like How To Fish that he could take Homer on. I think they get along quite well as they have a lot of similar characteristics. Except, Goofy's less angry.

When you started on The Simpsons in the late '80s, did you ever dream that it would it go on for so long?
AL: I just recently saw an interview I did around the time of the second season, where somebody asked that question. And I said: "Well, animation lasts a long time. I think we might still be around in some way in 20 years." That was like my maximum then and nobody could have ever said this is going to be as big and go on as long as it was. But I did think when we were working on it that because of Jim Brooks and Matt Groening and Sam Simon, that it was going to be a terrific show. That it would get a lot of attention. So I always knew I would be proud of it. And you know, when you do that sometimes the public stays with you a long time.

What's the future of The Simpsons projects at Disney Plus?
AJ: Personally I love doing the shorts I've actually done for this year. There's one more coming and it's very exciting and not in English. That's really cool. So I think we're going to keep doing these shorts because they're really fun. I wouldn't be surprised if we did some kind of a feature film, the way that the business is now. I don't know whether a feature would go on Disney Plus first, or whether they're released theatrically. Obviously they have the gold standard with Pixar already. And also terrific animated movies from Disney Studio. So we might be interested in that too.

Now you've worked with Tom Hiddleston in the Loki episode, are there any other Disney stars that you'd like to work with in future seasons?

AJ: All of them! It was so much fun to work with Tom Hiddleston. We recorded him over zoom from London. And when we picked him up for his last lines, I think it was the first day where everyone could go out and public and free of quarantine. And so when we were recording we just heard this huge party and he was a great sport to stay inside and stay with us while this big party was going on. He was fantastic and I really loved his series. I'm glad it got picked up for another season.

You have been with the Simpsons since the beginning, how much has the writing room changed since you were there in the early seasons?

AJ: In terms of concept and goal, none. There are more writers and it's of course a lot more diverse now, which is fantastic. But it has always been people trying to come up with a story that represents a family's struggles in the world. And unfortunately, struggles seem to be continuing with families, so we always seem to have material - it's just the nature of them. Technologically I could say we preceded Microsoft Word and the likes of Google. The Internet was created sometime after us. So it's been a long time but the basic game and the basic writing process hasn't changed.

Who is your favorite character that you like to work with in The Simpsons?

AJ: That's like saying who's your best child! The one I like writing for the most is Lisa because I think Lisa thinks a little more along the lines of me when I was a kid. My sister was more Bart, the wild, crazy person in the family. Homer's great, Mr. Burns is great. Moe is great. I mean, that's the thing about the Simpsons is you have like 30 character pairings that you can make, so you never run out.

Can we expect new characters in the future that aren't just guest stars?

AJ: Comedian Michael Rapaport did a character a couple years ago and he is so funny, so great that we brought him back and he's going to be a semi regular. I do prefer to do less guest stars for guest stars' sake. But I have an episode I wrote that's coming out with Glenn Close as Homer's mother. I always like bringing back great actors from our past who also play integral roles.
Does working on a short influence the main series at all?

AJ: It's so interesting because I started watching comedy shorts from Buster Keaton and Charlie Chaplin and was amazed at their economy of storytelling and just how there are these perfect little gems, so I try to now include more moments in the scripts I write that are like shorts, things you can lift out. I think that's a little bit how Pixar works is that they start with a basic set piece of 10 minutes and build out from it. I remember reading that it was their process which worked really well.

Related Reviews and Shortlists