ShortList is supported by you, our amazing readers. When you click through the links on our site and make a purchase we may earn a commission.
Learn more
The best movies of the last decade, ranked
The last 10 years have produced some stunning movies, here's our pick of the best...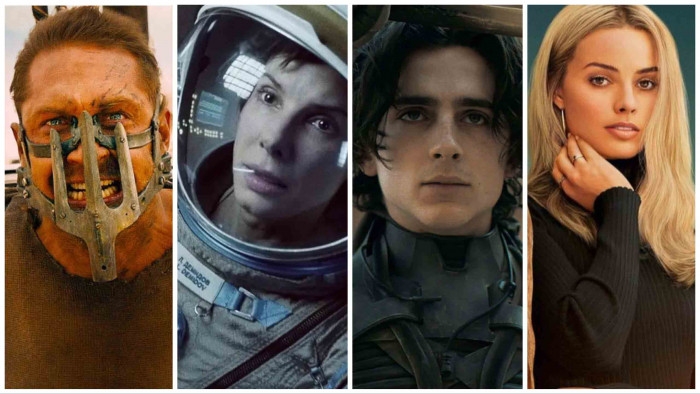 It's been a rocky time for movies over the last decade, with the likes of Covid knocking movies on the big screen off course and the recent strikes proving that Hollywood only works when people get paid fairly.
Let the dust settle, though, and this 'best movies of the last decade' list proves that cinema can still stun.
Here we have taken a look back over the last 10 years and found the movies that are 5 star delights. They aren't all box-office behemoths (and we are still debating whether to add recent successes Oppenheimer and Barbie) but the following films deserve a place in the cinematic pantheon, for varying reasons.
If your fave is on the list, then vote below. If it's not, head to the comments!
The best movies of the last decade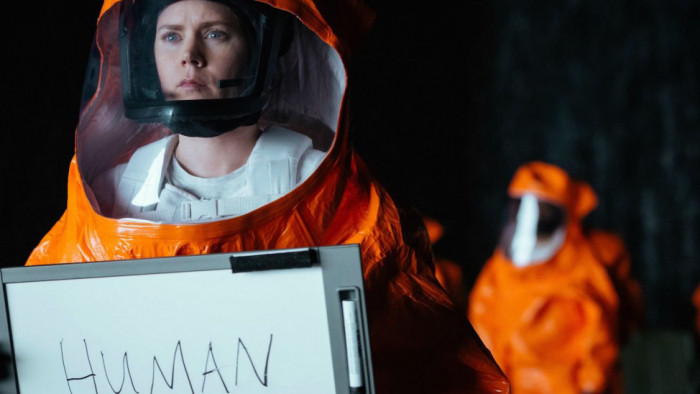 Arrival marks the first of three (soon to be four) successive Denis Villeneuve movies that strike a near-perfect balance of brains, heart, and sci-fi bombast. Based on a Ted Chiang short story, Arrival goes hardest on the 'heart' part of that blockbuster equation, with Amy Adams's crack linguist striving to decipher the strange language of an alien visitor whilst unravelling the jumbled memories of her own life.
On a separate note, those other two Villeneuve films are also on this list, which surely makes him a leading contender for 'director of the decade'. 2

. Blade Runner 2049 (2017)
What brave soul would dare to take on the task of creating a sequel to one of the most beloved sci-fi films of all time in Ridley Scott's Blade Runner? Even Scott himself was unable to successfully follow up on Alien, after all.
Denis Villeneuve was evidently the right man for this particular task. Blade Runner 2049 manages to be a fitting follow-up to the 1982 original, picking up its narrative and thematic bread crumb trail whilst boldly forging its own path when it comes to aesthetics.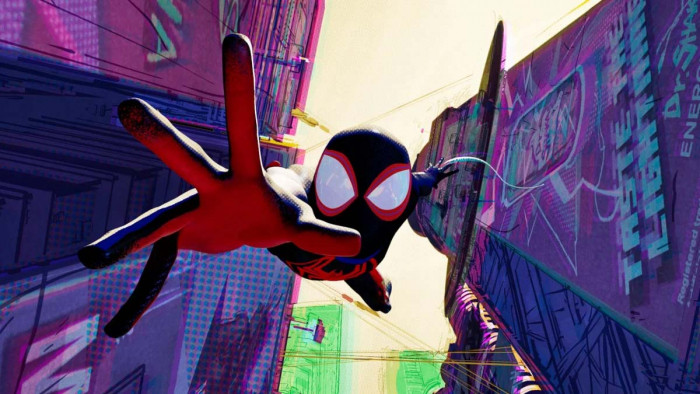 3

. Spider-Man: Into the Spider-Verse (2018)
There were signs that the whole Superhero boom was coming to an end even ahead of Avengers: Endgame's 2019 franchise climax. If Spider-Man: Into the Spider-Verse offers any suggestions on how to arrest that decline, it's to place the genre into the hands of the computer-generated animation folks.
From its genuinely unique animation style to its snappy dialogue and likeable characters, this is an absolute fresh-faced joy of a movie. Into the Spider-Verse also did the whole 'Spider-Man metaverse' thing three years before the live action Spider-Man: No Way Home. And better, too.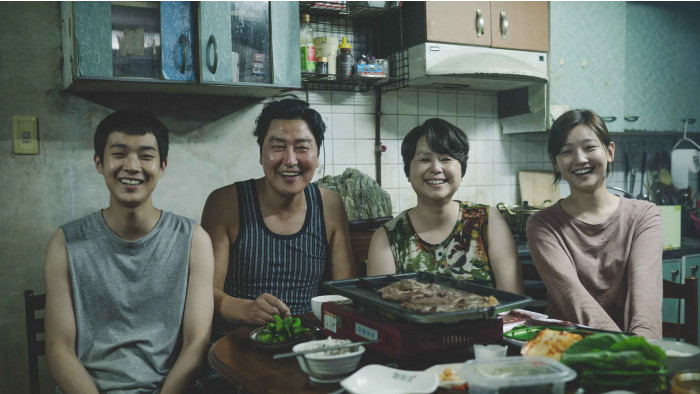 Parasite entered the history books in 2019 as the first non-English-language movie to win the best picture Oscar. Such a thing isn't always an indicator of lasting worth, of course, but in Parasite's case it most certainly is.
Bong Joon-ho's biting satire sees a poor, constantly hustling South Korean family taking over the plush home of the upper class couple that employs them. The resulting events are by turns funny, sad, gruesome, and deeply tragic. In terms of popular and highly regarded films that perfectly capture the spirit of the times, Parasite is right up there. 5

. The Grand Budapest Hotel (2014)
It's fair to say that Wes Anderson isn't everyone's cup of tea, with his deeply mannered, obsessive brand of filmmaking inspiring as many dismissive parodies as it does displays of obsessive fandom. But if there's one thing most film fans can agree on, it's that The Grand Budapest Hotel is his best work.
Anderson's most watchable and human film casts Ralph Fiennes as the fastidious concierge of the titular 20th-century mountainside resort, who must deal with murder, art theft, and the encroaching European war, all whilst striving to keep his guests satisfied.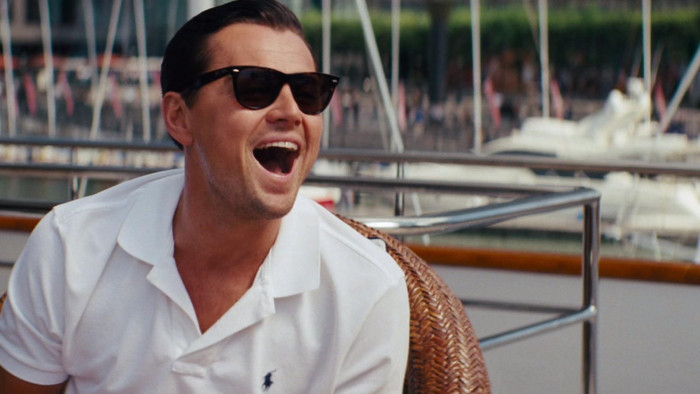 6

. The Wolf of Wall Street (2013)
At the time of writing, SL readers rate The Wolf of Wall Street to be Martin Scorsese's fifth best film, right behind some of the great man's most iconic work. It's not hard to see why.
The Wolf of Wall Street showcases a more playful side to the seasoned director, one that you don't typically see in such a sustained fashion elsewhere. Humour and farce lend a unique flavour to familiar Scorsese themes of criminality and hubris, as Leonardo DiCaprio's Jordan Belfort scams his way to a fortune – then loses it all.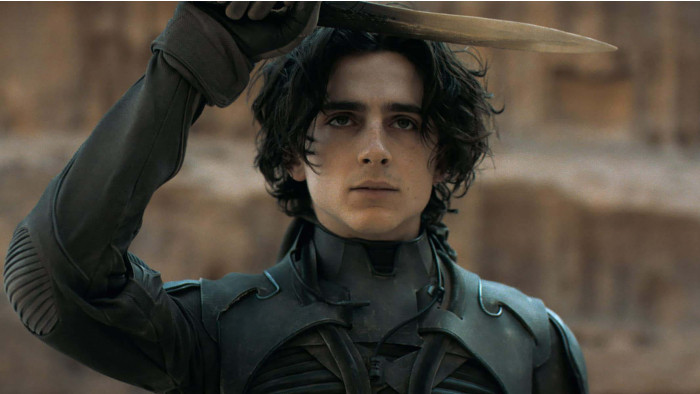 Denis Villeneuve has been on a roll over the past decade, churning out all time sci-fi blockbuster classics seemingly at will. His latest, Dune, is also his most ambitious, adapting Frank Herbert's famously thorny novel of interstellar political intrigue and religious allegory.
Part two is imminent, which might well be even trickier to turn into a box office hit. The success of this first part has earned the director some breathing room, however, with its epic scale, phenomenal world building, and remarkable set pieces.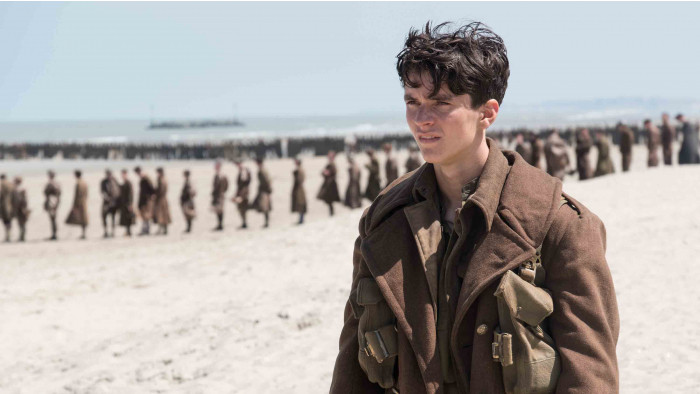 Director Christopher Nolan often deals with reality-stretching subject matter, whether that be superheroes, magicians, dream-criminals, or time-manipulating secret agents. Arguably his best film of the past decade, however, is an elaborate reconstruction of a historical event.
Dunkirk concerns itself with the famous World War II rescue operation that saw thousands of British troops evacuated from a besieged French beach. It might not be his usual thematic stock in trade, but the way the film cleverly stitches together its different narrative threads, playing with time and perspective to heart-stopping effect, is pure Nolan.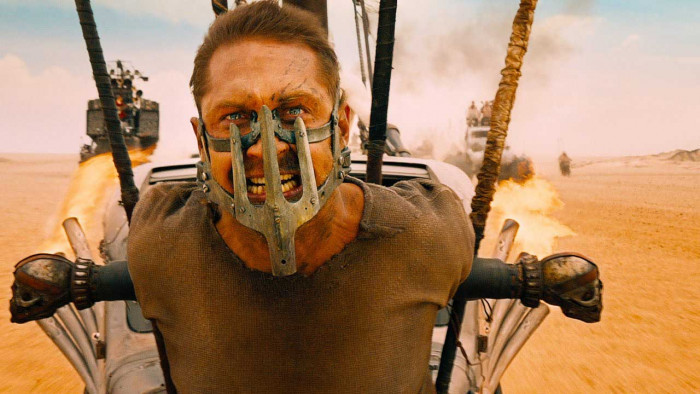 9

. Mad Max: Fury Road (2015)
The torturous production of Mad Max: Fury Road has entered cinematic folklore, and will probably ensure that Tom Hardy and Charlize Theron never work together again. Still, it's hard to argue that the results aren't worth it.
We already rated Fury Road to be one of the best action movies of all time, but its achievements shouldn't be confined by mere genre. In the scale and precision of its unfathomable practical effects, all of which is in service to the finest automotive carnage committed to film, it's an octane-and-blood-soaked cinematic triumph.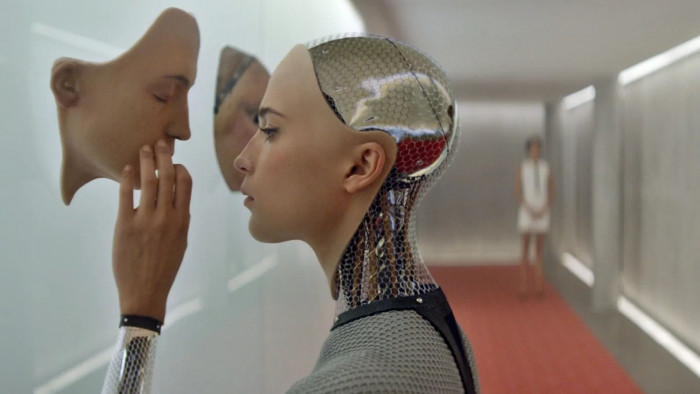 Prior to 2015, Alex Garland had been a highly regarded Hollywood screenwriter, while he also won industry credit for rescuing cult comic-book movie Dredd from ignominy at the post-production stage. It's with Ex Machina that the Brit finally made his name as a moviemaker, however.
This is smartly made, high-concept, intelligent sci-fi that arguably feels more relevant than ever almost a decade on from its release. The story of a hubristic AI tech genius dealing carelessly with his creation whilst disregarding the wellbeing of his human customers feels painfully germane.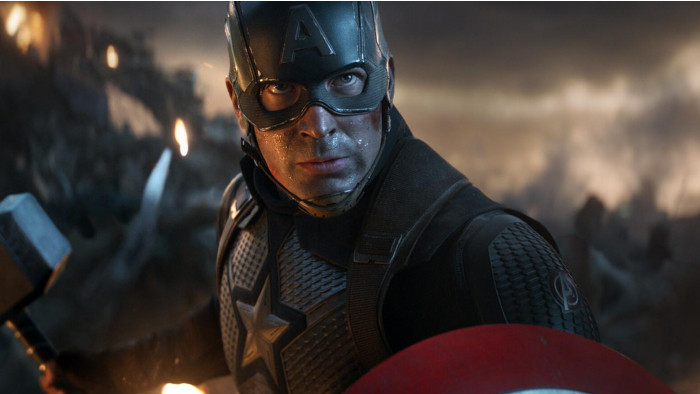 11

. Avengers: Endgame (2019)
Avengers: Endgame is a wholly singular film, despite essentially serving as the second half of a single mega-movie. In perhaps the biggest case of a movie studio having its cake and eating it, this comic book Royal Rumble took $2.8 billion at the box office, satisfied rabid fans, and impressed critics with its expectation-subverting plot and cheer/cry-out-loud finale.
The shadow it has cast is long indeed, as evidenced by the 'after the Lord Mayor's show' feeling of every subsequent Marvel project – and every comic book movie too, for that matter.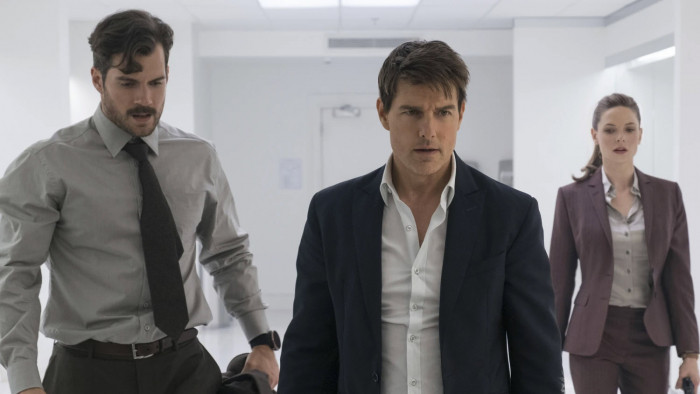 12

. Mission: Impossible - Fallout (2018)
With the seventh Mission: Impossible movie hitting cinemas, it seems appropriate to reflect upon one of the recent series highlights. In the vernacular of a series that's become defined by practical stuntwork, Mission: Impossible - Fallout is the one where Tom Cruise broke his ankle jumping between two London buildings.
That sounds reductive, but the consistent quality of these high-grade action movies, and the unique lengths its star and driving force goes to in order to sell the spectacle, is worthy of any number of accolades.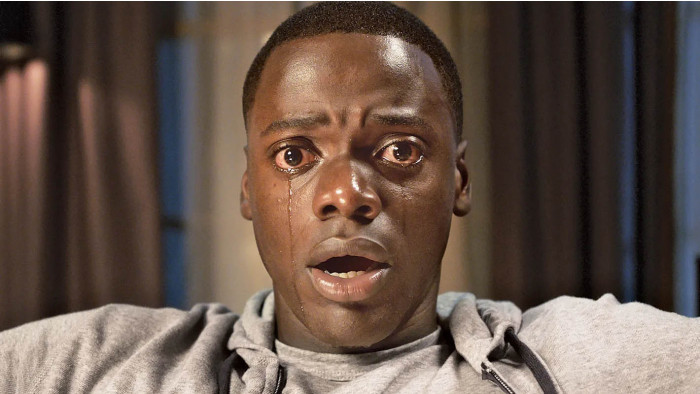 Jordan Peele revealed that he was much more than a comedian with this striking directorial debut, which introduced us to the 'modern Twilight Zone' style that would prove to be his calling card. Daniel Kaluuya's young, gifted and black photographer visits his white girlfriend's unsettlingly welcoming family and friends in Upstate New York, but there's a sinister hidden agenda at work.
Clever, funny, thought-provoking, and downright creepy, Get Out pretty much immediately entered the wider public discourse. It has stayed there ever since.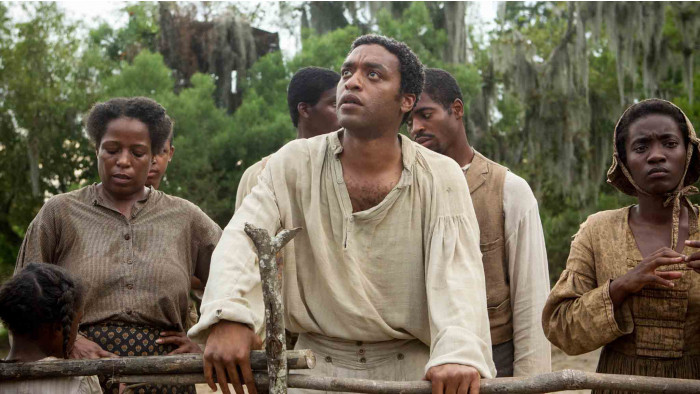 14

. 12 Years a Slave (2013)
As Oscar winning movies go, 12 Years a Slave is not an easy watch. Steve McQueen's devastating portrayal of slavery in the American deep south doesn't flinch away from showing the full extent of its cruelty.
The film is lifted, however, by immense performances from Chiwetel Ejiofor as Solomon Northup, a historically based free African-American who finds himself sold into slavery, as well as Michael Fassbender as a psychotic slave owner. McQueen's direction, meanwhile, adds an almost poetic edge to the cold savagery that's on display.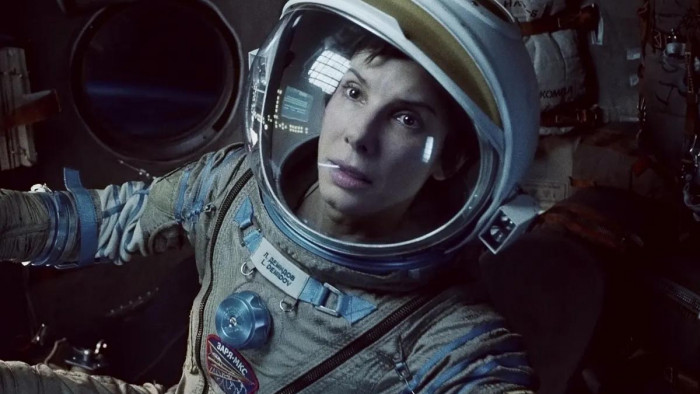 Gravity is a strikingly straight-forward piece of blockbuster action cinema, and one that leans heavily on its visual effects. That's not necessarily something you would expect from Alfonso Cuarón, the director of intimate character-led dramas such as Y tu mamá también and Roma.
Viewed as a part of the director's wider filmography, however, Gravity makes perfect sense. It essentially plays out like the heart-stopping single shot finale of the director's previous film, Children of Men, but over the length of an entire movie and set in space, with Sandra Bullock's grieving astronaut battling to survive.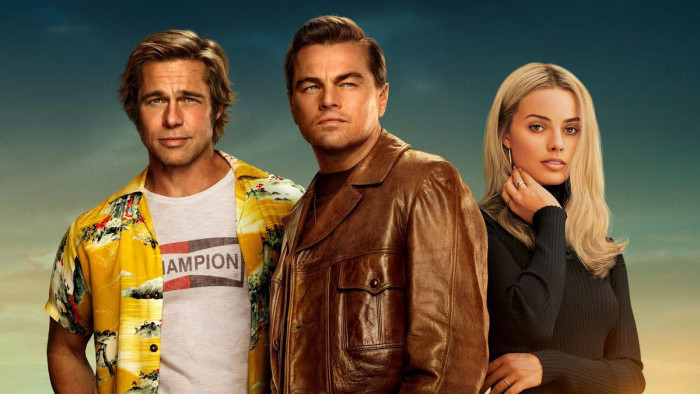 16

. Once Upon a Time in Hollywood (2019)
After decades of tipping his hat to cinematic history, Quentin Tarantino's ninth/tenth movie (the matter hinges on whether Kill Bills 1 and 2 constitute a single film) finally tackles it head-on. Leonardo DiCaprio plays washed up Western actor Rick Dalton, while Brad Pitt plays his faithful-but-potentially-unhinged stuntman Cliff Booth, as they drink, schmooze, and graft their way through late-'60s Hollywood.
The result is typically Tarantinoesque, shot through with vintage cinematography, cool dialogue, tense set pieces, and unexpected flashes of uber-violence.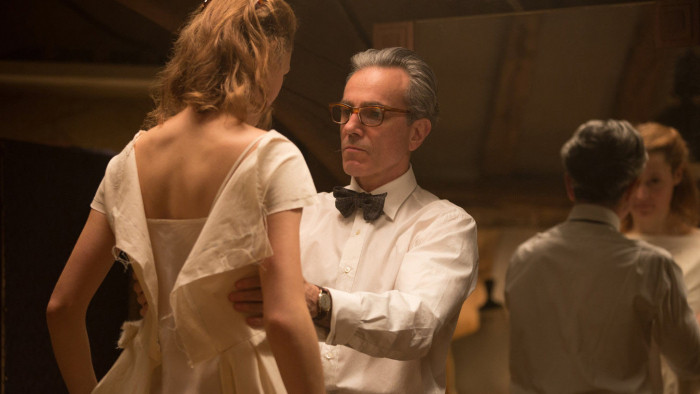 17

. Phantom Thread (2017)
Paul Thomas Anderson's last-but-one film lacks the breeziness of of Liquorice Pizza and the portentous heft of There Will be Blood, but it's arguably one of the director's best and most interesting films when taken on its own terms.
Phantom Thread is built of altogether subtler stuff, with a central performance from Daniel Day-Lewis as master dressmaker Reynolds Woodcock that borders on the understated, offset by the luminous Vicky Krieps as his muse-turned-tormentor-turned-carer. Uncut Gems is the best Adam Sandler movie ever made, but let's not damn it with faint praise (with all due deference to Punch-Drunk Love). Directed by Josh and Benny Safdie of Good Time fame, this is yet another heart attack of a movie, one that relentlessly ratchets up the tension across a chaotic day in the life of Sandler's chaotic New York jeweller.
Everything from the queasy Daniel Lopatin soundtrack to the kaleidoscopic, jittery cinematography captures this world of grift, tacky luxury, and gambling addiction to grim perfection.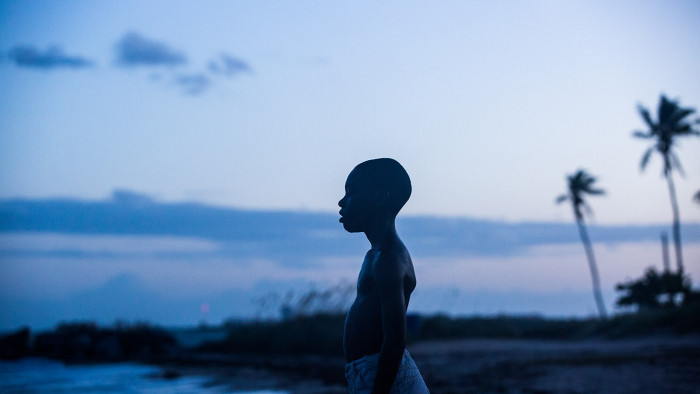 This 2016 drama was the toast of Tinseltown, picking up the Best Picture (eventually), Best Supporting Actor, and Best Adapted Screenplay Oscars at that year's Academy Awards. It was one of those rare incidences of Hollywood making the right call.
The film follows Miami native Chiron through three key stages of his life, represented by three different actors, as he comes to terms with his race, sexuality, and upbringing. Writer-director Barry Jenkins makes something truly transcendent from these grounded, weighty materials using dreamy cinematography and strikingly beautiful close-ups.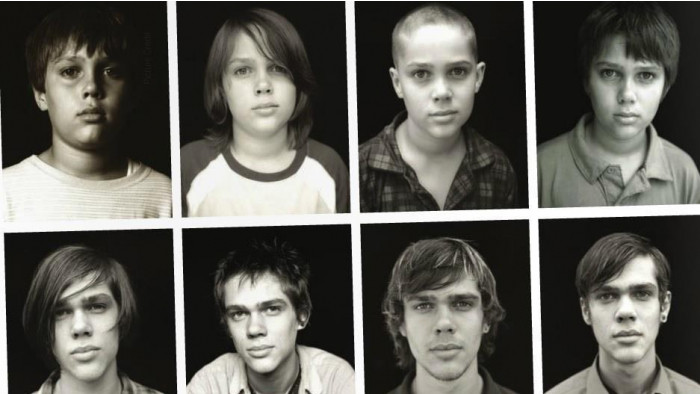 The past decade has seen its fair share of ambitious movies, but none are as audacious or downright unlikely to be repeated as Boyhood. Richard Linklater's film may have hit cinemas in 2014, but it was 12 years in the making.
In this ultimate coming of age drama, the director filmed his cast at various points over a dozen-year-spell in order to convincingly capture the formative years of Ellar Coltrane's Mason Evans. With Ethan Hawke and Patricia Arquette similarly ageing before our eyes as his parents, the resulting film is uniquely poignant.
Related Reviews and Shortlists