ShortList is supported by you, our amazing readers. When you click through the links on our site and make a purchase we may earn a commission.
Learn more
Stellan Skarsgård's five Swedish foods you have to try
There's more to Swedish cuisine than meatballs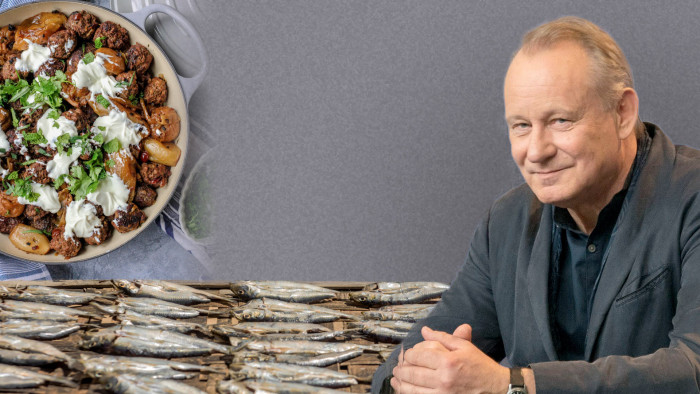 Sweden's greatest exports are Abba, meatballs, and award-winning actor Stellan Skarsgård. That's just a fact.
The last of the three, Stockholm native Skarsgård, has had run-ins with the other two. He gave us undiluted pop-musical joy in the Mamma Mia films. And today he talks us through his own tried-and-tested Swedish meatball recipe. We don't know which deserves a chef's kiss more.
This month, Skarsgård stars alongside an incredible ensemble cast, including Mad Men's Jared Harris, in 'Chernobyl'. It is a heart-poundingly tense huge new HBO-Sky co-production mini series.
Related: best whiskeys to try

Chernobyl dramatises the story of the shocking real-life 1986 nuclear disaster, and the people who sacrificed themselves to fight the fallout.
But before we settle down to watch the show, available on Sky Atlantic and Now TV, we have a tasty layover on the way: Skarsgård drops by to reveal his Shortlist of five of his favourite Swedish foods you should try (and the one you DEFINITELY shouldn't.)
Chernobyl is available on Sky Atlantic and NOW TV

Photo credit: Elena Ringo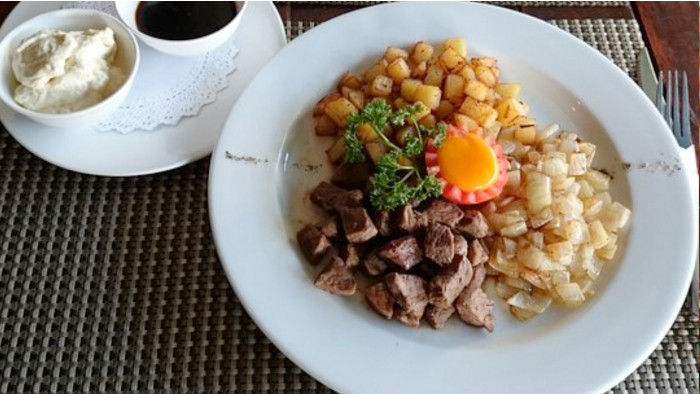 1. Beef Rydberg
"You take beef tenderloin, and you cut it into rather big cubes. You chop potatoes into similar sized cubes, and chop up a hell of a lot of onion. Then you fry them separately.

"The last thing you fry is the beef, and, of course, it should be red inside, so fry it on a very hot skillet. Then you mix it, and you eat it with raw egg yolk, salt and pepper - and that's it. Like you do on a tartare. It's a lovely dish."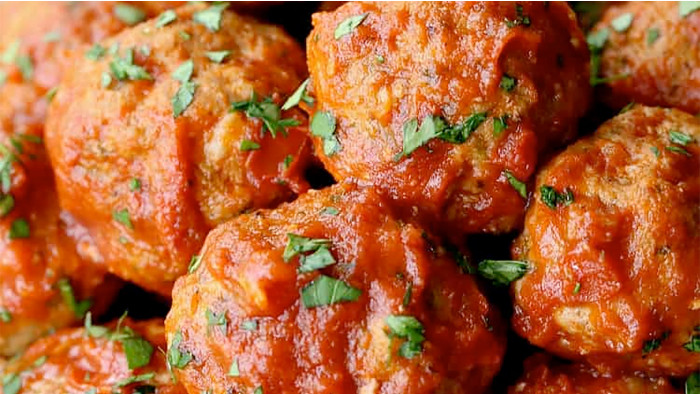 2. Meatballs (Stellan's, not Ikea's)
"I've never had Ikea meatballs, but I make my own. Thanks to Ikea, it's considered very Swedish, but in Italy you have polpetti, and you have the Albondigas, in Spain, and you have them in Morocco - you find them everywhere.

"I make them with a combination of pork and ground beef, then onions, and a little cream and breadcrumbs. But not too many breadcrumbs, you want it to be meaty. Then you fry them. Just roll them and fry them."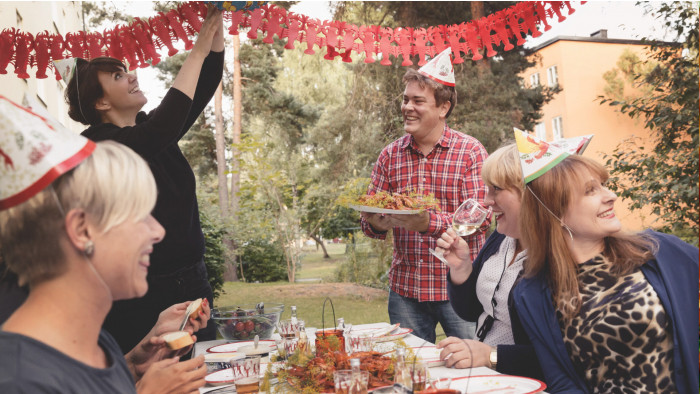 3. Crayfish… and crayfish parties
"The Crayfish Party is a very Swedish tradition. It used to be that you were only allowed to fish crayfish from late August; it was very regulated. Everybody gathers, and you boil the crayfish with a lot of salt and dill. You let it cool, and then you eat it with your hands, with cheese and bread.

"Crayfish in itself has a strange, stale, mud taste to it, and together with the dill, that enhances it and it becomes a very musty but beautiful flavour. You don't eat just the tails, you suck out the juices from the head as well. Really good. You have to say cheers with aquavit snaps and beer very often, so those parties tend to get out of hand after a couple of hours."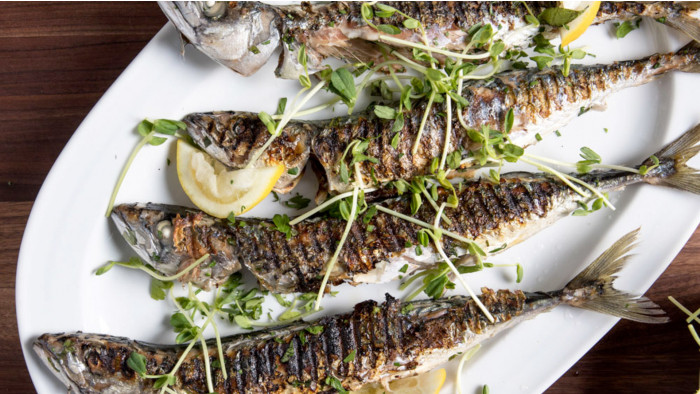 4. Baltic Herring
"I love all the pickled herrings, and the Baltic herring is a fantastic fish. It's a herring, but because there is less salt in the water in the Baltic sea, to avoid osmosis, the herring uses so much energy that it doesn't become very big, it stays very small. Just have it fried, with mashed potatoes and a little vinegar on the fish; it's amazing."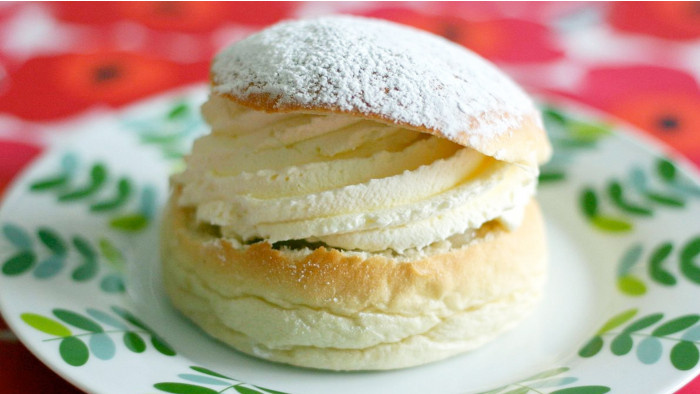 5. Semla
"I'm not very much of a dessert man, but this traditional dessert is something you eat before lent. It's is a big bun with cardamom in it. You cut off the lid, you scoop out a little of the innards, and you put some marzipan in there. Then you put a heap of whipped cream on top - you can buy it everywhere in Stockholm right from February to Easter.

"The best way to eat it is to put it in a deep dish and then pour hot milk on the sides. Then you make cuts around the bun and the milk seeps in, and the bread sort of falls apart and becomes very slimy. Then you take a spoonful of that and you have this warm, soft bread with milk, and you have the cold marzipan and cold cream on the same spoon, and that is delicious."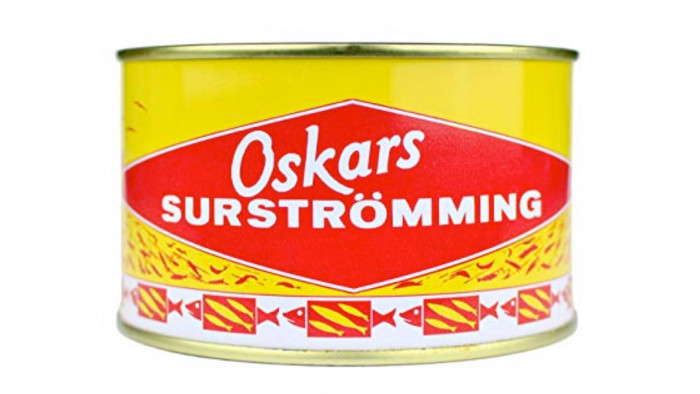 6. Avoid at all costs: Surströmming
"I have this idea that I should try everything. And there are a lot of things that you can learn to eat. I hated coriander the first time I tasted it - it tasted like soap - and then after having it several times, suddenly I loved it. I thought it would be the same with this fermented fish, and it never happened. It is basically rotten fish.

"I mean, fermented fish can turn into something lovely, like Vietnamese fish sauce. But Surströmming, the rotten fish from Sweden, I don't like it. The entire block stinks when you open a can of it, and you have to open it underwater because there's so much pressure from the fermentation inside.

"My American wife was invited to a party where they had that fish, and she had never experienced it before, and she just started laughing when this stinking fish came in. She couldn't stop laughing and everybody was very offended. It is just fucking disgusting."




Related Reviews and Shortlists