ShortList is supported by you, our amazing readers. When you click through the links on our site and make a purchase we may earn a commission.
Learn more
Google Pixel Buds (2020) review: 5 things to know
The Pixel Buds have hit the UK - and we like what we hear.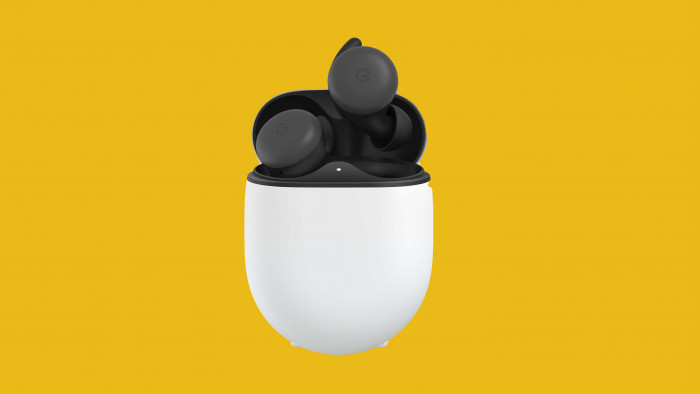 Being, you know, a company steeped in software and search it's surprising how good some of Google's hardware wares are.
As much as Alexa rules the smart home roost, hardware-wise Google has always offered up attractive 'smart' offerings and its new Google Pixel Buds are no different.
This isn't Google's first rodeo when it comes to ear buds. Its first generation Pixel Buds were sizeable and attached to a chord. They also came with a number of niggles, which is to be expected for a first generation product.
We've been trying out the Google Pixel Buds for some time now. Here are 5 things to know before you buy.
---
1. Setup is a cinch The Google Pixel buds impressed us straight out of the box. That's because, when it comes to installation, they do all the hard work for you. Flip open the oval pill-box shaped case they come in, take them out and if you are using an Android phone, this will automatically detect the buds.
The instructions after this are simple. They use your gmail for verification - and if you have already setup voice recognition on your phone then this is sorted on the buds, too.
There are a few steps to jump through but they are mainly there to walk you through some of the touch features. The include: tap twice to skip tracks, tap three times to go to the previous track and tap to play and pause what you are listening to.
If you swipe forward and backwards, then you can control the volume.
Having had to struggle with many a Bluetooth headphone setup in our day, this is by far the simplest process we have gone through.
2. These are small, comfortable ear buds Compared to its previous Pixel Buds, these are a dream to look at and use. They are tiny and are extremely light. They fit nicely in the ears, with a small lip that nestles on the top of your ear. If you fit them correctly then they feel nice and secure in the ear, sitting flush.
There are three tips available, so if they are a little loose go up a tip size, if they feel too tight then you can go down one - refitting these silicon tips is really straightforward.
Once they are in your ears, they are really discreet - the pair we tried were black with a white outer shell that is emblazoned with Google's G. If you are looking for ear buds that don't scream I AM WEARING EAR BUDS, then these are definitely for you.
3. Smart controls work just how you want them to Depending on how you like to interact with your tech, you can touch the Pixel Buds or just speak to them to make them work. Both options work well - we highlight the touch features above, but the fun starts when you start speaking to them.
To summon Google Assistant, you just say Hey Google and you are away. From here you can control what you are listening to and also ask a number of things, like where the nearest pub is and stuff like that.
You can also say things like: Play Radiohead on Spotify and it works well. Each time you do chat to Google, it does pause what you are listening to.
If you don't fancy saying Hey Google, then you can just tap and hold one of the ear buds and speak to them that way.
4. Audio needs a touch more oomph There are some neat touches when it comes to audio. They use adaptive sound which turns the volume up and down on what you are listening to - this is to help when you are, say, in a noisy environment or somewhere a bit quieter. This can be turned off by manually changing the volume.
While we felt this worked well, we wanted a bit more audio grunt from the Pixel Buds. for a start, there is no noise cancellation here. While there is a nice seal when you put them on, we did miss having noise cancellation - even the Amazon Echo Buds offer this, so it's not like we asking for something that isn't available elsewhere.
A bit more power in the bass wouldn't have gone a miss, either. Calls were clear on the Pixel Buds, though, and the music we did listen to had a nice amount of clarity - we just wanted a bigger, meatier soundscape.
5. Battery could be bigger but Google's on the case Battery life on the Pixel Buds is okay - it's a standard five hours, which is what we have come to expect of true wireless ear buds. It's the same sort of battery life you get from the Apple AirPods.
We would have liked to have seen a better battery but we were really impressed with the charging case. Here you get an extra 19 hours - add this. up and you have around 24 hours of juice combined.
Google Pixel Buds: Final Verdict
The Google Pixel Buds are well made, compact true wireless ear buds. The accompanying charging case is impressive, as are the smart features available.
If you are looking for an Android alternative to Apple's AirPods, then these match in the design and ease of use stakes.
The Google Pixel Buds will retail at £179, though, and that's quite a chunk of change. But these are seriously smart headphones.
They are available now, from the Google Store and come in Clearly White (which we reviewed), with Almost Black available later on in the summer.
Related Reviews and Shortlists