ShortList is supported by you, our amazing readers. When you click through the links on our site and make a purchase we may earn a commission.
Learn more
Exclusive Interview: Jonny Wilkinson opens up about mental health struggles and his lifestyle transformation
The ex-England international gives us his top five wellbeing tips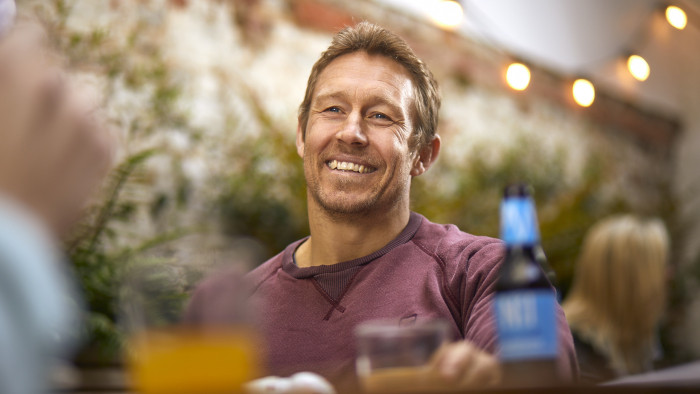 England International and former Newcastle Falcons fly-half Jonny Wilkinson will forever be associated with that 2003 Rugby World Cup winning drop goal. A moment that saw England lift the Webb Ellis trophy ahead of Australia in Sydney, this seemingly joyous pinnacle was built out of years of focus, determination and ultimately, the search for perfection.
"I was very big into practice," says Wilkinson of his playing days. "I used to get out on to the pitch early before kick-off and do my skill work… the danger was when it became nothing more than an attempt to just get things right."
The period that followed the victory saw Wilkinson experience some of the darkest moments of his career. Having gained 91 caps for England over the course of 14 years on the pitch, public scrutiny and the weight of a nation's hopes had become part and parcel of the former Toulon player's life.
"At the height of my toughest mental health suffering I was about the age of 27," he recalls. "I saw that this was a path heading down a deeper and darker hole with no room to turn around.
"When I was playing, I complained constantly about pressure and expectation. I would have happily told you that these things destroyed my career at times," he reflects.
"Towards the end of my career, I began to see more clearly that pressure and expectation were just the result of my strong and inflexible ideas. I had no conscious understanding of the fact that it was all my doing."
It was a realisation that led to a complete lifestyle transformation, both in terms of day-to-day routine and overall perspective.
"Not getting what I wanted was always the secret to my growth," notes Wilkinson. "I realised that it was me that needed to change in order to change how my world looked to me."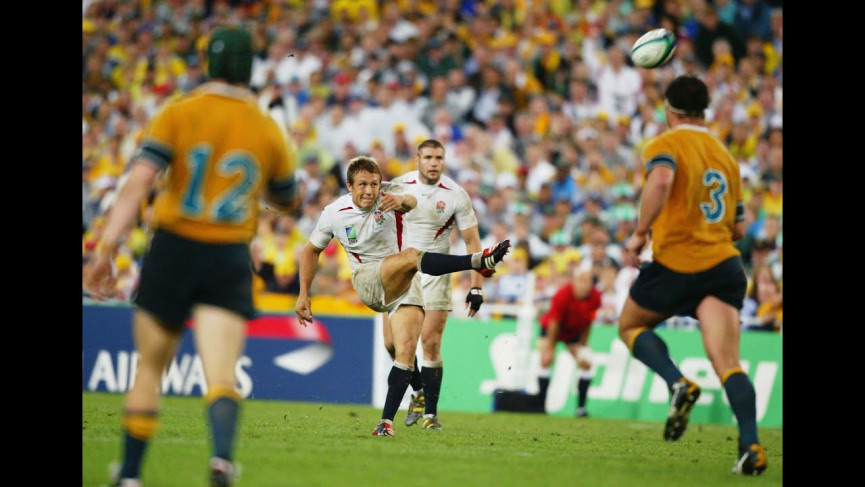 His outlook transformation began with self-reflection and becoming friends with the unknown rather than attempting to control it.
"I have opened up the case file on who I am again. When I was playing, I became very self-important, so I started trying to control the world and everyone's opinion around me. I stressed myself enormously and disconnected myself from others. Nowadays I am far more interested in life and how alive I can be."
During his stint at French club Toulon, focusing on performance instead of fitness in isolation became a priority, with nutrition playing a vital role. Delving into the world of what Wilkinson describes as "scientific lab-based nutrition", he set about creating No.1 Living - a range of kombuchas that support overall wellbeing.
"I wanted to work with my body," he notes. "In the years that followed, my wife was working to become a nutritionist and I was looking deeper into mental health. We both landed upon fermented living foods and their potential and we started making and brewing them at home."
Wilkinson's outlook is now to "work with my body, respecting its incredible intelligence instead of trying to tell it what to do for me." Doing so has had a notable impact encompassing both his physical and mental health. He also notes the importance of challenging self-imposed expectations.
"Mental health is not just for those unfortunate enough to be struggling to get through each day, but it belongs to everyone experiencing stress and conflict in their lives," he notes. "For transformation to take place, it is for everyone to explore their own limits rather than exploring everyone else's."
As such, we thought Jonny could teach us a thing or two about maintaining mental and physical wellbeing. Here he offers five tips on that very subject.
You can learn more about Jonny Wilkinson and his No.1 Living brand at Live Well London 2020 from 28 February - 1 March.
---
We can learn from spirituality
"Look into the spiritual path - the spiritual masters are just people who have taken on the same issues we have, devoted their entire lives to them and transcended them. They have powerful insights."
Respect the human body
"Explore our relationship with the body - become interested in the intelligence of the body, research all the incredible things it is doing just to ensure we have this experience of life.
"Having suffered from mental health issues throughout my life, I became far more interested in exploring wellness as the basis of my performance instead of fitness. I wanted to work with my body, respecting it's incredible intelligence instead of trying to tell it what to do for me."

Self Reflection Goes A Long Way
"Explore our relationship with ourselves before judging others - become interested not in the cause of our anger or frustration but in the symptom itself. Explore the feeling, the belief that demands that we feel this way."
Explore our relationship with the planet
"Explore our relationship with the planet - where does the body stop and the outside world start? Where would we be without trees, bees, bacteria?
"The planet and the soil, the animals and the insects and the trees, the weather, everything grows this food. To not respect it with gratitude is ecologically destructive and completely self-destructive too."

Start with the basics
"Start with health before fitness - Sleep, drink water, eat well and gratefully, flow in movement and breathe deeply... My brain, my skin, my heart, my muscles, my everything is just food. How can the quality of what I eat not have an effect upon their function and how alive I feel?"
Related Reviews and Shortlists