ShortList is now ad free and supported by you, the users. When you buy through the links on our site we may earn a commission.
Learn more
Best retro games consoles 2020: great takes on old-school gaming
The easiest ways to play retro classics are with these best retro games consoles.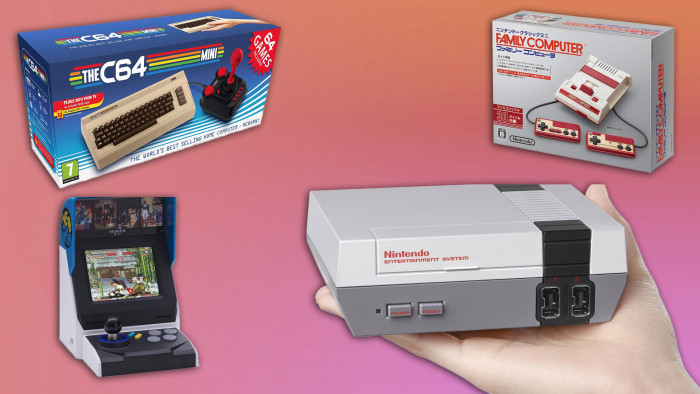 It's the perfect time to find the best retro games console for you. That's because nostalgia is big business at the moment, where every other hit TV show and movie seems to riff on our rose-tinted memories of the past.
The trend for all things retro has been long-established in the world of video games, of course. Most recently, there's been a huge rise in the popularity of mini consoles.

UPDATE: The NeoGeo Arcade Stick has been announced and it is one of the most intriguing retro games consoles released yet. It's both a controller and a console, with 20 built-in games (we don't actually know what the games are yet), and if you don't fancy any of the games then you can just use the controller as an arcade stick.
A whole generation of 20 and 30-somethings is currently lapping up these cheap self-contained consoles, which play emulated versions of the biggest games of the '80s and '90s. The potential to plug and play these long lost games on our modern flatscreen TVs is proving irresistible for many.

What's interesting is that this increasingly congested field used to be the sole preserve of third parties, but is now being joined by original manufacturers like Nintendo, Sega, and Sony.

Here, then, are eight of the best mini consoles on the market. Upvote for the best retro revival of the lot.

Related Reviews and Shortlists