ShortList is supported by you, our amazing readers. When you click through the links on our site and make a purchase we may earn a commission.
Learn more
Best Red Dwarf episodes: 10 must-see Red Dwarf classics
The most memorable stories from three decades in deep space.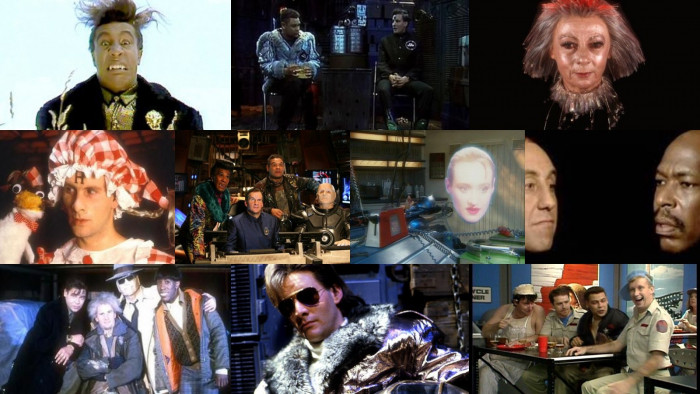 Everyone shouts about the achievement of Doctor Who and Star Trek reaching the grand old age of 50 – still going strong after 12 series and 31 years – Red Dwarf deserves to be mentioned in the same breath.
UPDATE:The time has come. The Red Dwarf 90-minute TV movie, The Promised Land, has landed and given all of us are straying at home right now, it is perfect timing. As you can see from the trailer, it looks ace (Rimmer) and the most impressive thing is the effects - have the Red Dwarf lads finally got themselves a budget?
As for what it's about, well the official synopsis is as follows: "The special will see the posse meet three cat clerics (Tom Bennett, Mandeep Dhillon, Lucy Pearman) who worship Lister as their God. Lister vows to help them as they're being hunted by Rodon, the ruthless feral cat leader (Ray Fearon) who has vowed to wipe out all cats who worship anyone but him."
Sounds very Red Dwarf.
Those hoping that the special will retain the feeling of the TV show are in luck: this special was filmed over two nights in front of a live audience at Pinewood, no less. It will be shown on Dave, 9 April at 9pm.
It's particularly impressive that the whole of the space-set sitcom's run has featured the same core cast (Chris Barrie, Craig Charles, Danny John-Jules and, from series 3 onwards, Robert Llewellyn), with co-creator Doug Naylor having a hand in every one of the show's 73 episodes.
Following a lengthy hiatus between 1999 and 2009, the show found new life – and massive success – courtesy of Dave, and a new feature-length special is set to land in 2020.
So before RImmer, Lister, Kryten and the Cat fire up Starbug's engines once again, ShortList goes all the way back to "The End" to list the best smegging episodes in Red Dwarf's long history.
The 10 best Red Dwarf episodes
Related Reviews and Shortlists