ShortList is now ad free and supported by you, the users. When you buy through the links on our site we may earn a commission.
Learn more
Best Red Dwarf episodes: 10 must-see Red Dwarf classics
The most memorable stories from three decades in deep space.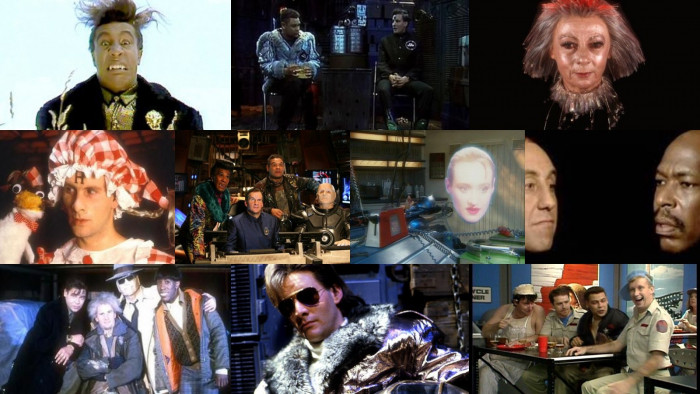 Everyone shouts about the achievement of Doctor Who and Star Trek reaching the grand old age of 50 – still going strong after 12 series and 31 years – Red Dwarf deserves to be mentioned in the same breath.
It's particularly impressive that the whole of the space-set sitcom's run has featured the same core cast (Chris Barrie, Craig Charles, Danny John-Jules and, from series 3 onwards, Robert Llewellyn), with co-creator Doug Naylor having a hand in every one of the show's 73 episodes.
Following a lengthy hiatus between 1999 and 2009, the show found new life – and massive success – courtesy of Dave, and a new feature-length special is set to land in 2020.
So before RImmer, Lister, Kryten and the Cat fire up Starbug's engines once again, ShortList goes all the way back to "The End" to list the best smegging episodes in Red Dwarf's long history.
The 10 best Red Dwarf episodes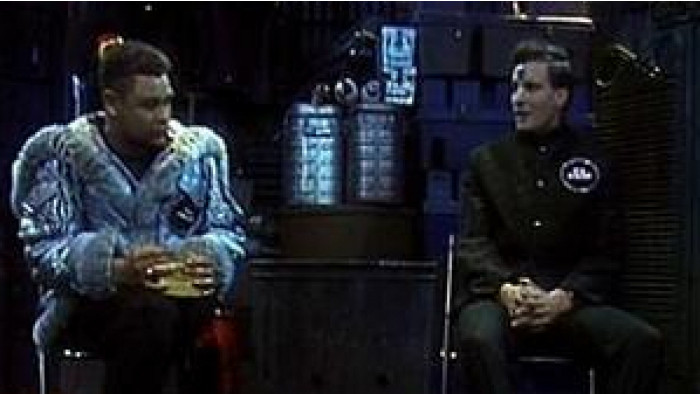 1

. Marooned (Red Dwarf III)
In terms of scale, Red Dwarf III felt a massive step-up after its predominantly studio-based predecessors, so it's perhaps ironic that one of its standout episodes should be its smallest. "Marooned" is essentially a two-hander, as Rimmer and Lister (uncomfortable bedfellows at the best of times) are marooned in a crashed Starbug, miles away from Red Dwarf. As with all the show's best episodes, this has an impeccable understanding of its wonderfully flawed characters, emphasising the humanity that stops them from becoming caricatures – without ever forgetting they really are a pair of smegheads.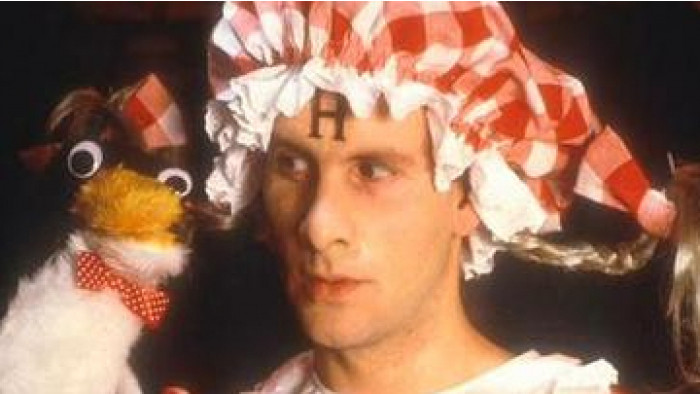 2

. Quarantine (Red Dwarf V)
Kryten's habit of correcting Rimmer's misremembered Space Corps directives leads to disaster, as the hologram throws the book at his crewmates by putting them in quarantine for three months. Unfortunately it's actually Rimmer who's contracted a dangerous holovirus that's caused him to go so crazy that he turns up in a Goldilocks-style dress, brandishing a penguin hand puppet called Mr Flibble. While minimal in sets – much of the episode is just three blokes yakking in a small room – this is Red Dwarf at its best, switching between silly and genius in an instant.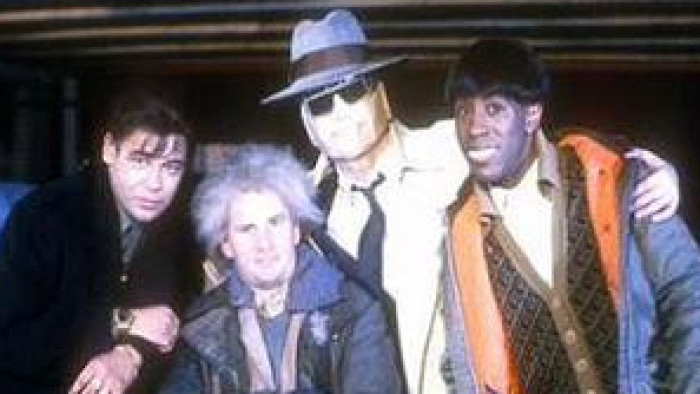 3

. Back to Reality (Red Dwarf V)
From "Better Than Life" to "Gunmen of the Apocalypse", virtual reality simulations have been a common theme throughout Red Dwarf's history. Back to Reality flips the idea on its head, however, when it reveals the crew's adventures were actually a long-running, total immersion videogame – and that the Boys from the Dwarf were really, really bad at it. The quartet's "actual" selves are their worst nightmares – particularly the Cat's sartorially challenged, "prince of dorkness" alter-ego Duane Dibbley – but there's real pathos to their fate.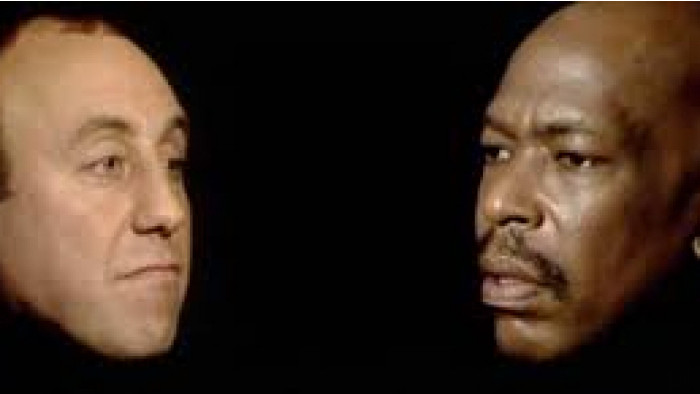 Is this the best prank in sitcom history? After one system error too many, incompetent ship's computer Holly gets an upgrade in the form of a new operating system called Queeg – a drill instructor from hell who doesn't suffer fools. Just when it looks like Holly is going to be replaced forever, he reveals that he created Queeg as a ruse to make them appreciate him more. Okay, the whole episode is essentially set up for the killer reveal at the end, but when the punchline is "April, May, June, July and August fool" wrapped into one, who cares?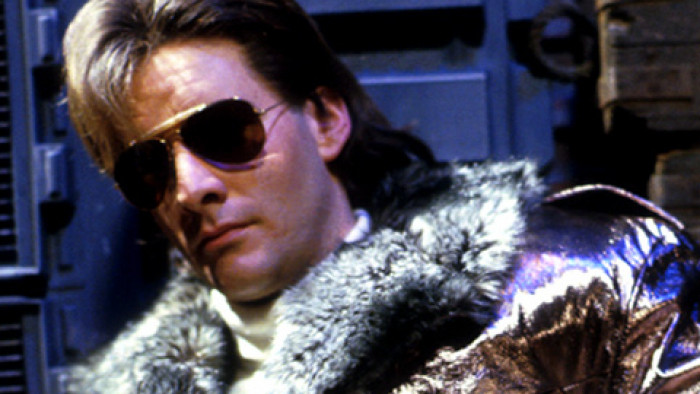 5

. Dimension Jump (Red Dwarf IV)
Smoke us a kipper, it's the episode that introduced Ace Rimmer! He's the Rimmer from another dimension who's everything the Red Dwarf version isn't – a brave, dashing and selfless Space Corps pilot on a one-way mission to break the speed of reality. Alas, even a spaceship three miles long isn't big enough for two Rimmers, as a man who spends his time listening to Hammond organ recitals is completely incompatible with a man in a tin-foil flight suit, whose every move makes people swoon. Chris Barrie is brilliant as both incarnations.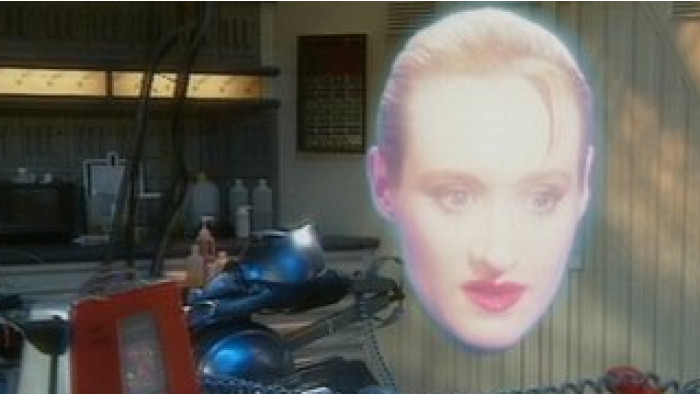 6

. White Hole (Red Dwarf IV)
Red Dwarf collides with cutting edge science as the ship encounters a white hole, spouting time and matter back into space. At the same time, ship's computer Holly gets an IQ upgrade that turns her into a genius with a very limited lifespan. This is Red Dwarf at its most sci-fi – albeit sci-fi where Lister plays pool with planets – but it's most memorable for the comedy. The repeating "what is it?" scene where Kryten explains the phenomenon of a white hole makes technobabble hilarious, while Talkie Toaster – an appliance with a near-psychotic obsession for bread products – is a truly horrific comedic creation.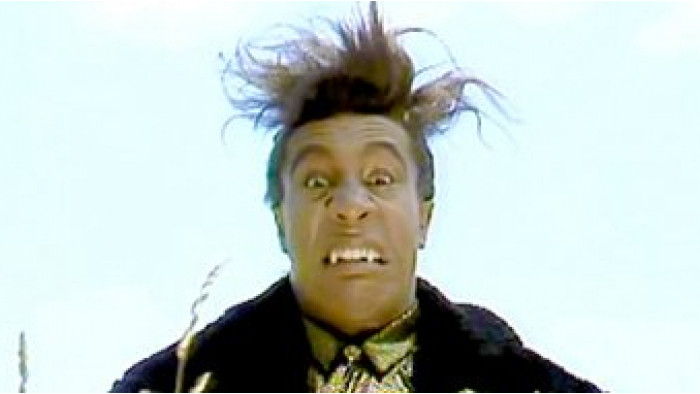 7

. Backwards (Red Dwarf III)
Many sitcom writers would love the chance to write an episode where the entire world runs backwards, but most can't use sci-fi as an excuse for making it happen. Kryten and Rimmer wind up stranded on a planet that runs in reverse, and make a name for themselves as a comedy act called the Sensational Reverse Brothers. Lister and the Cat arrive three weeks later, quickly learning that drunken brawls actually make bars tidier, and that you really don't want to know what happens when you go to the toilet. There's no denying the plot is rather inconsequential, but "Backwards" is a masterpiece in comedy direction.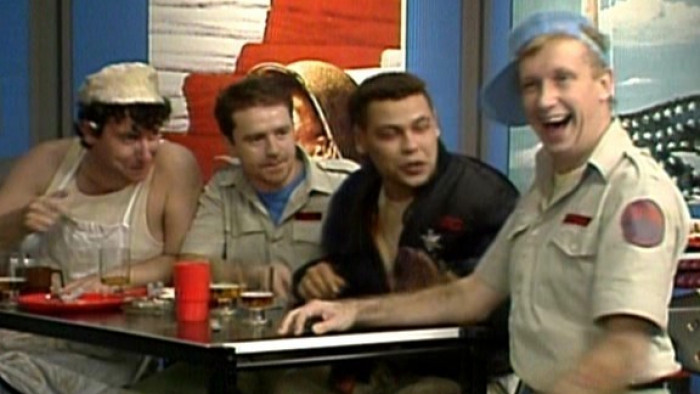 One of the great sitcom openers sets up the series' premise in entertaining (if low-budget) style. What could have felt like like a colossal info-dump deftly spans three million years of storytelling, as Rimmer's ineptitude inadvertently causes a radiation leak that wipes out the entire Red Dwarf crew – except for Lister, who's been imprisoned in stasis for refusing to get rid of his pet cat, Frankenstein. Numerous ongoing story threads are established here – from Lister's unrequited love for Kochanski to the Cat religion – but jokes still come first, most memorably in Lister's struggles to grasp that the entire crew really are dead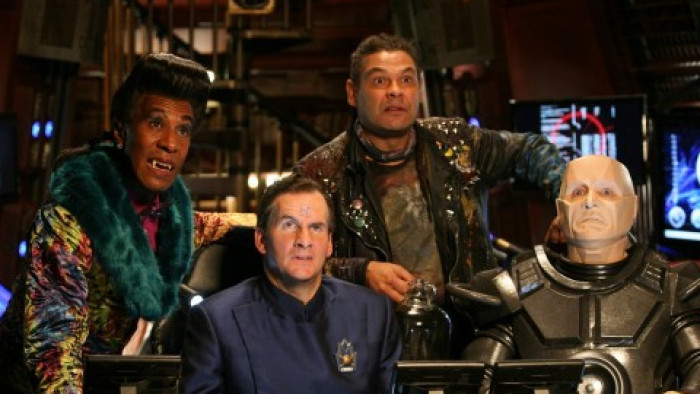 9

. Fathers and Suns (Red Dwarf X)
Red Dwarf's 30-plus-year history has been characterised as much by its time off air as on it. After ten years in the wilderness, the show was resurrected by Dave in 2009 with the meta three-parter "Back to Earth", which subsequently paved the way for a proper return with Red Dwarf X in 2012. It's a cliché but this was the quintessential return to form: four guys with a love-hate relationship, millions of years from Earth, in a studio in front of an audience. It's the most consistent run of episodes since series six nearly 20 years earlier, but the standout is "Fathers and Suns", where Lister tries to reconnect with his son – who, thanks to Red Dwarf's tangled timelines, is actually himself. 10

. Cassandra (Red Dwarf VIII)
Having used some rogue nanobots to reconstruct the entire crew of Red Dwarf, series XIII took a major swerve from its predecessors, with a much larger cast and more serialised storytelling. The highlight is "Cassandra", where the original Dwarfers end up on a suicide mission with a group of fellow prisoners. They encounter a computer with the annoying ability to accurately predict the future, with her prediction of Rimmer's death leading to all sorts of big questions about free will vs predestination – that classic Red Dwarf formula of expressing complex sci-fi ideas via the medium of silly, quickfire jokes.
Related Reviews and Shortlists