We've all come a long way from experimenting with our mum's crumbly blue eyeshadow, which we found abandoned in a drawer, haven't we? Nowadays, if you choose the best eyeshadow palette, you can get 'makeup artist' worthy eyes in minutes.
Any self respecting make-up fan now has a huge range of eyeshadows, from statement to neutral, to whack out for any occasion.
UPDATE: Benefit have launched their 'Happy Haul-idays!' collection and it's full of vintage-inspired goodness. For those looking for some new eyeshadow shades, take a look at 'Party Like a Flockstar!'. For £29.50, you get a flamingo-inspired makeup palette that includes 4 new powder eyeshadows (Hot Copper is our favourite), 2 shades of the iconic Hoola bronzer, 2 powder blushes and 4 new lip options - that's a full face of make-up, sorted! If you're planning to wear your eyeshadow all-day then we'd also suggest investing in an eye primer - Benefit's Stay Don't Stray primer is a great option for £22.50. A little goes a long way so while it may seem a little pricey, it should last.

Whether you're a make-up novice or a fully fledged stan, we've got the lowdown on some of the best eyeshadows around.
Don't forget to upvote the product you rate the most.
After hundreds of hours of testing, this is the best mascara chosen by our expert
Best eyeshadow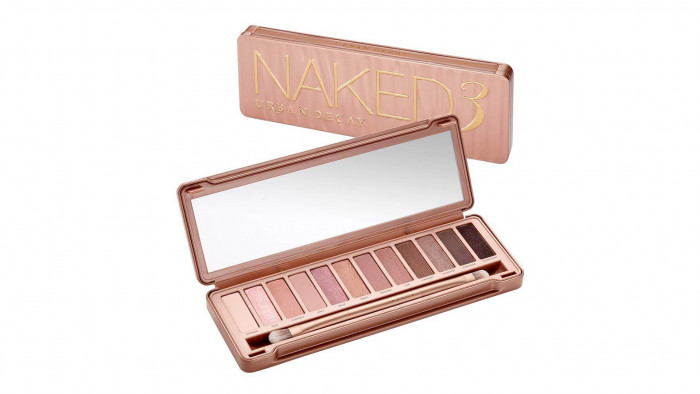 When it comes to eyeshadow palettes, the Naked set is the cream of the crop. It's a classic for a reason – each of its palettes contains beautiful colours to create a range of stunning looks.
12 shades range from shimmery to matte – brown, copper, and a deep, deep black that Urban Decay describes pretty aptly as "lewd". Whatever you want, they've got it – from a neutral daytime look to a dark, dramatic statement eye, you're covered.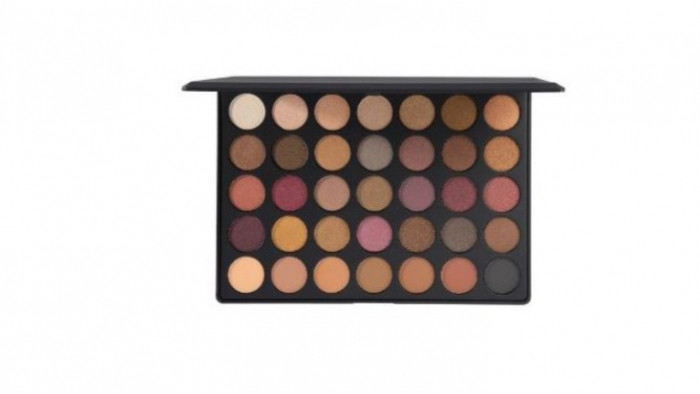 Morphe palettes may not be the cheapest but 35 shades for £23 seems like a good deal to us. There is something for everyone in the Fall Into Frost palette as it has a mix of matte and glittery shades; including everything from a good highlight colour to a deep, glittery purple shade.
If you're only going to have one palette, this Morphe one would not be a bad shout. Its range of shades means you would be covered no matter the occasion, day or night.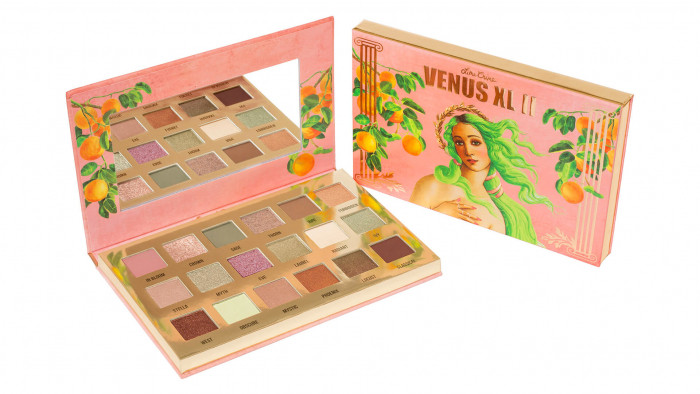 You can't say the Venus palette doesn't live up to its name: 18 peachy, pinky and purple shades perfect for looking loved up and lovable.
Again, the palette contains a mix of matte and shimmer finishes in a beautifully designed box. And if you get bored of this one? Lime Crime has released a second in the series.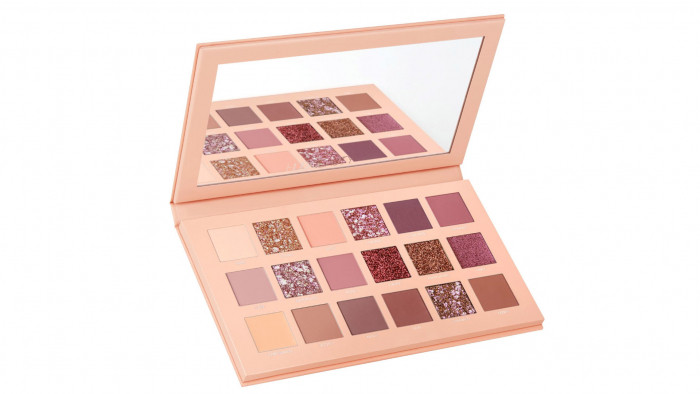 If you're looking for a nude palette, you can't do much better than this Huda Beauty kit. 18 highly pigmented shades can be mixed and matched, with each colour uniquely developed to complement the rest.
And what a range. There are ten matte shades, four reflective shades to give you a shimmery look, two glitter shades for those extra special nights, one pressed pearl for a subtle shimmer to wear over the mattes, and one concealer base to make sure whatever shade you pick goes on right.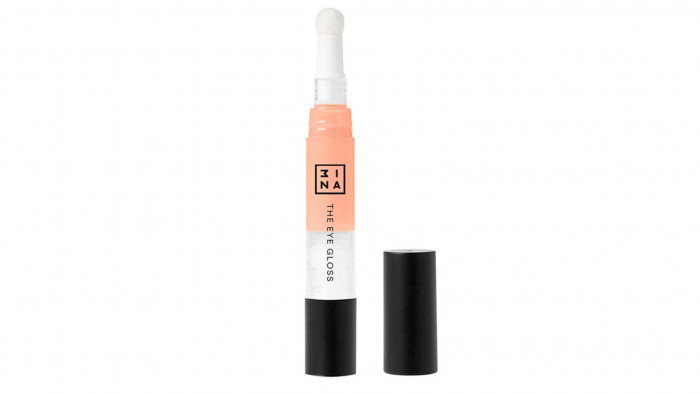 Enough of powder shadows – this 3INA eye gloss gives you something else entirely.
As you might have guessed from the name, this product gives a dewy, glossy finish. Less high impact than some of the other shadows on the list, the gloss gives a more subtle look. Wear it on its own or over other shadows to create more impact.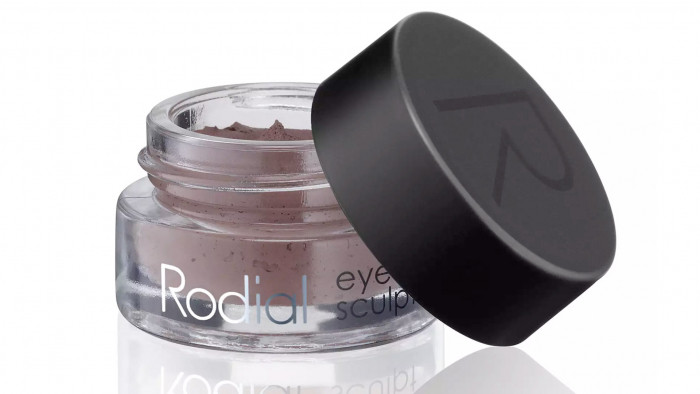 The Rodial Eye Sculpt's unique formula sits somewhere between a mousse and a cream and acts as a contouring tool to – you guessed it – shape and sculpt your eye.
Its creamy formula also means you can build it up as you want – so whether you're after a subtle look or something more bold combined with other products, this could be exactly what you're looking for.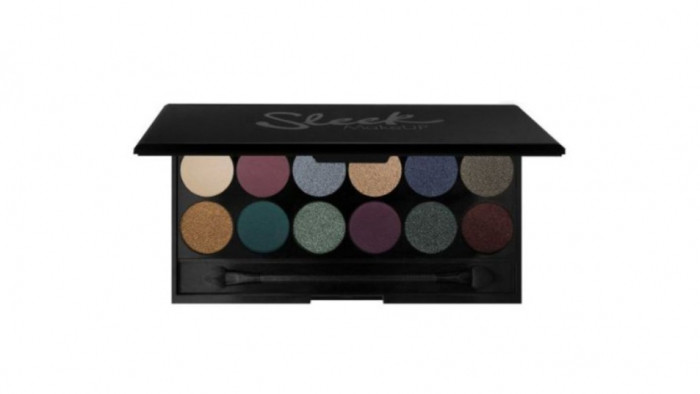 If you prefer a matte shade, this one is probably not for you, but Sleek's Enchanted Forest palette is full of gorgeous greens and shimmery mauve tones.
The 12 shades are highly pigmented, too, so the colour payoff is definitely worth the price. The combination of sultry shades and shimmer make it a perfect palette to wear on a night out. An added bonus - Sleek is a cruelty-free make up brand.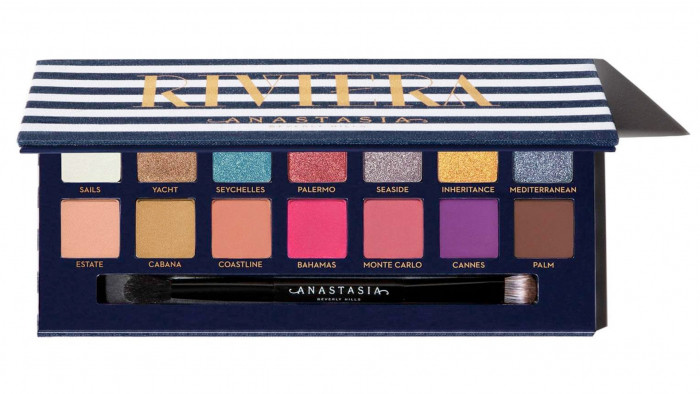 If you're an exclusive wearer of subtle, nude, shades, we suggest you look away now – this Anastasia Beverly Hills is certainly not shy and retiring.
The fourteen shades in the palette are highly pigmented – they don't just look good in the box. More neutral shades can be blended with brighter colours, as well as more shimmery shades. It also comes with a dual ended brush to help you achieve your perfect look.
And it's cruelty free.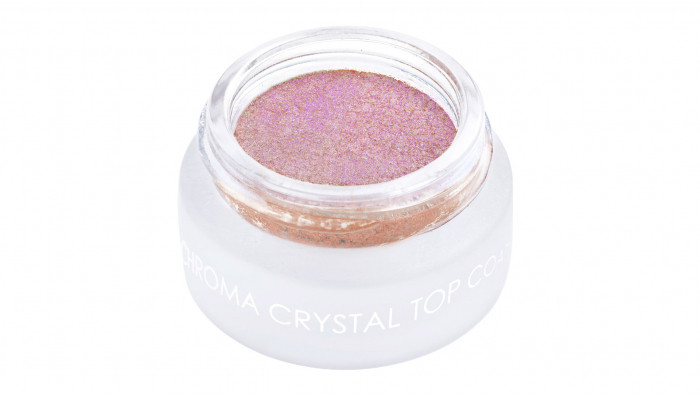 Another piece of sparkly goodness, this Natasha Denona Duo Chrome Top Coat is great to dab on top of your existing shadow. Just apply with damp or dry fingertips or a shadow brush.
The product promises no pesky fallout – and you can even use it on your cheeks and lips. A versatile gem of a product.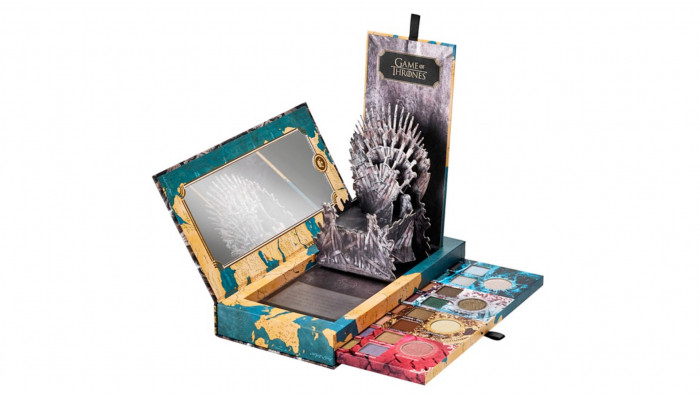 Fan of Game of Thrones AND make-up? Oh boy, have we got the palette for you.
20 shades allow you to "declare your allegiance to House Targaryen, House Lannister, House Stark, or to defeat the White Walkers." They're great colours in their own right, of course, but if you like the show then there's an extra little frisson of glee. And the packaging is great, of course.
But be quick – they're being snapped up fast.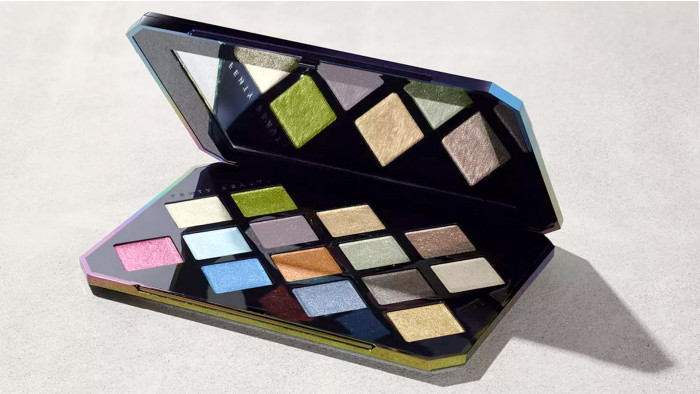 There was a lot of fanfare when Rihanna announced she'd be releasing her very own make up line – and as soon as Fenty Beauty hit stores, we knew that it wasn't for nothing.
This palette is proof of that. 14 gorgeous, shimmery shades in a range of bright and neutral colours, the shadows all produce interstellar looks.
And Rihanna herself has announced Fenty will be come to Boots in the UK, so you can always pick a palette up when you buy your daily meal deal.