ShortList is supported by you, our amazing readers. When you click through the links on our site and make a purchase we may earn a commission.
Learn more
Jägermeister is a strange spirit isn't it? It's one of those ones that, if you're suggesting having it, you're already too drunk to need it. A Jägerbomb is the night out equivalent of a double espresso, you're probably just having it to wake up, but on having one you immediately surpass the level of 'slightly more awake' and go straight to 'the drunkest person in the room.'
So it seems strange then, that Jägermeister have brought out an Easter egg. Originally starting as an April Fool's joke in 2016, the egg has come to life as a real product thanks to customers constantly bugging Jäger for it. Here's the joke post;
But after posting, Innovation Controller at Jägermeister UK, Tim Hawley (as a side note, wow, what a job) said "The last three years we've been inundated with customers demanding the #JagerEgg, we've had everything from desperate DM's to pleading phone calls. It's personally kept me up at night thinking about all those people tossing and turning, dreaming of the #JagerEgg that never was - so this is for them."
The egg is described as 'a handcrafted milk chocolate egg with a creamy Jägermeister infused filling.' Bringing a whole new dimension to liquor chocolates. Do we think it will taste nice? Absolutely not. Do we want one? 100%. Do we want to bring out a tray of them on a night out and watch everyone sigh but be secretly happy you did it? You bet your life we do.
The egg goes on sale today, but hurry! They're limited edition, and only 250 are available from Jäger's online shop. Each purchase comes with 2 Jäger Eggs, 2 Jägermeister shot glasses and a 10cl bottle of Jägermeister. Happy Easter?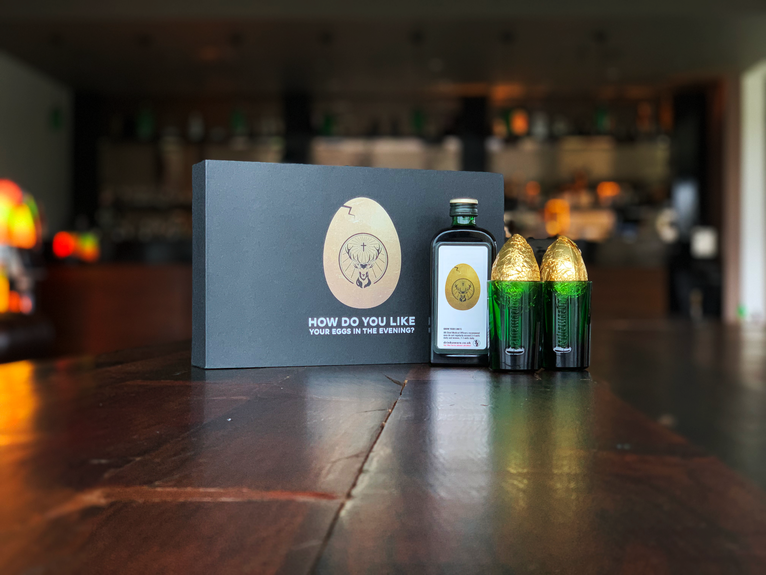 Related Reviews and Shortlists