ShortList is supported by you, our amazing readers. When you click through the links on our site and make a purchase we may earn a commission.
Learn more
It can't have escaped your attention that Manchester folk are never short of self-confidence. The need to be bold and experimental is something of a birthright for Mancunians.
Unsurprisingly, this daring streak features heavily in the city's colourful restaurants where an abundance of flavours come together to create a vibrant and diverse foodie scene.
Back in the '90s when Manchester was undergoing another gastronomic golden age, some wag dubbed the city Menuchester. It's a goofy moniker, but, as a saunter through this selection of 20 of the city's coolest eateries shows, not an inaccurate one.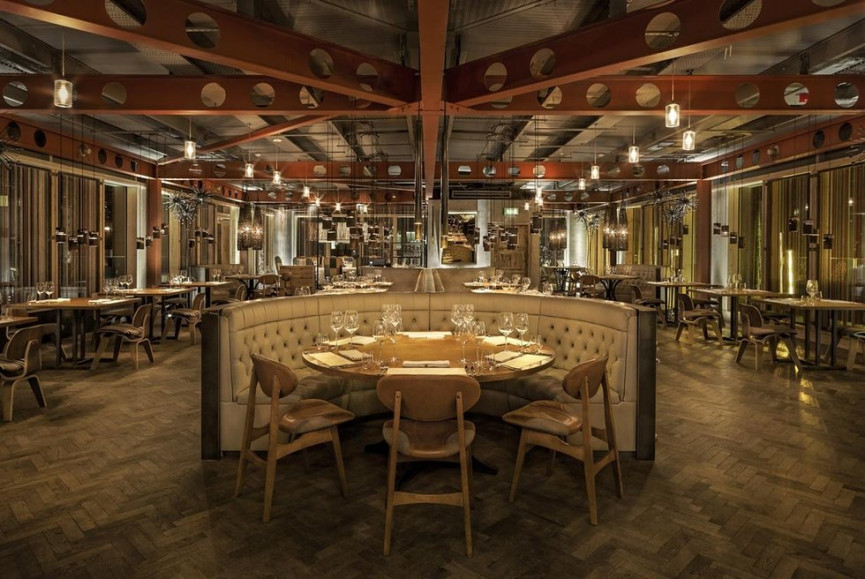 Manchester House, Tower 12, 18-22 Bridge St, M3 3BZ
Since opening to much fanfare in 2013, Manchester House has gone from strength to strength. Chef Patron Aiden Byrne's magical marriage of elegant traditionalism and informal dining continues to wow Manchester's most exacting palates. To elevate just one dish seems mean to Byrne's menu, but, if we must, his scrumptious squab pigeon is the stuff of epicurean dreams. We want to live (and die) at this House.
Booking Details Here: Manchester House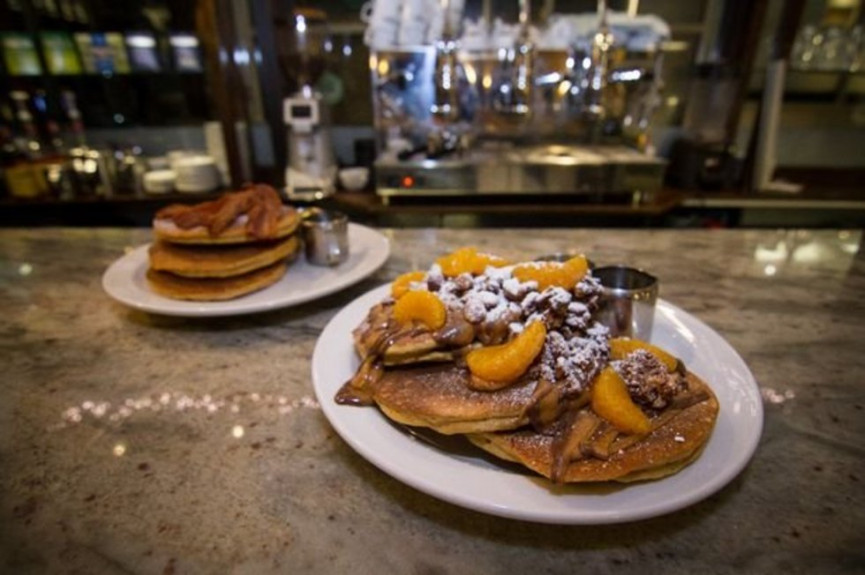 Moose Coffee, 20 York Street, M2 3BB
Once Manchester's best-kept breakfast/brunch secret, the chic Moose Coffee's cat is now well and truly out of the bag (that's not a literal cat – that's not on the menu). Not to worry. Keep cool. Make like Ryan Gosling and wait for a table to become available. It's worth the wait. The New York Moose (a classic Eggs Benedict) is an all-day delight, while the meat fest Lone Star Moose is the stuff of hungover dreams.
Booking Details Here:Mooose Coffee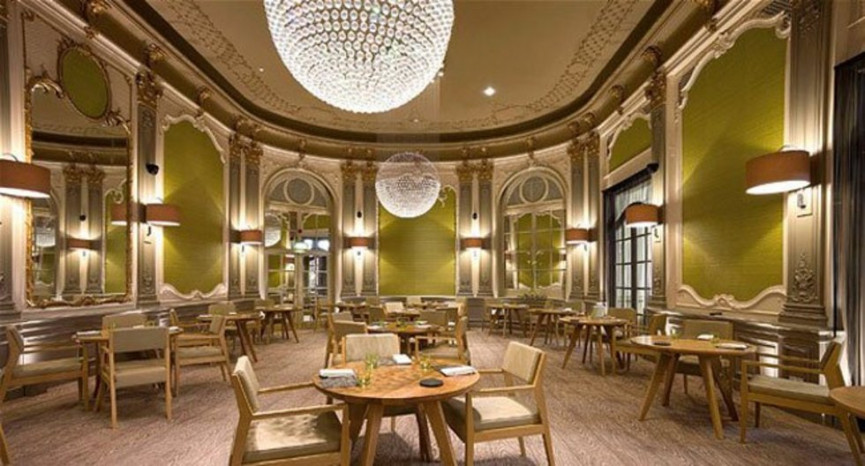 The French at Midland, Peter Street, M60 2DS
Simon Rogan's The French continues to vie with Manchester House for title of Northern powerhouse. We're just thankful both exist. The art deco-inspired dining room at The French is certainly a place to see and be seen. The food (modern British, since you ask), with Rogan's admirable reliance on local and garden-led produce, pays testament to a chef at the top of his game. Why neither The French nor Manchester House have secured that coveted tubby white-tired star is frankly beyond us.
Booking Details Here:The French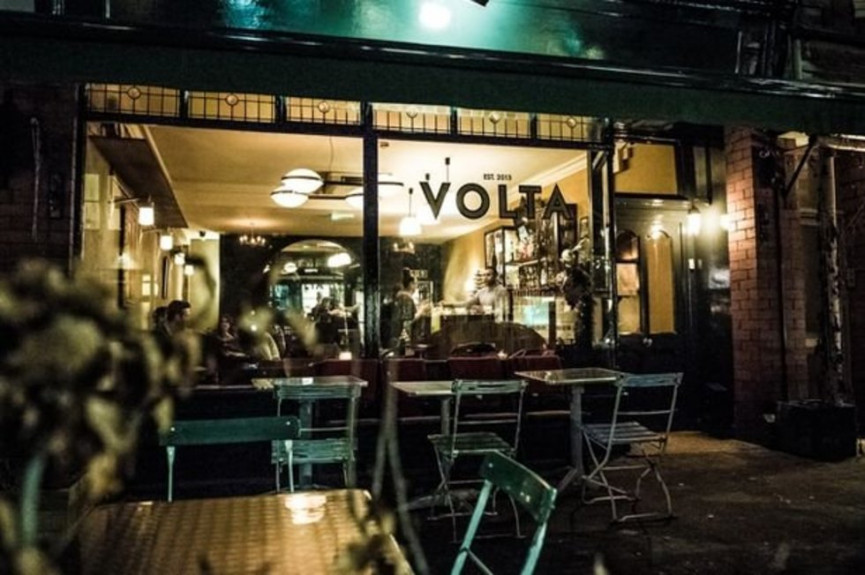 Volta, 167 Burton Rd, M20 2LN
Manchester clubbing's loss is a gain for the city's diners. Owned by Luke Cowdrey and Justin Crawford, the irrepressible pair (aka The Unabombers) behind much-missed Manc clubbing institution, The Electric Chair, Volta is a gem in south of the city, West Didsbury. The atmosphere is suitably cool, but never off-puttingly so, and the food is majestic, in particular the small plates inspired by the duo's global DJing jaunts and Tuesday's (ok, Sunday's) Rare Breed Roasts. If you needed any more proof about Volta's credentials, chef Alex Shaw recently pipped the aforementioned Byrne to chef of the year at the Manchester Food and Drink Festival awards.
Booking Details Here:Volta Foodand Drink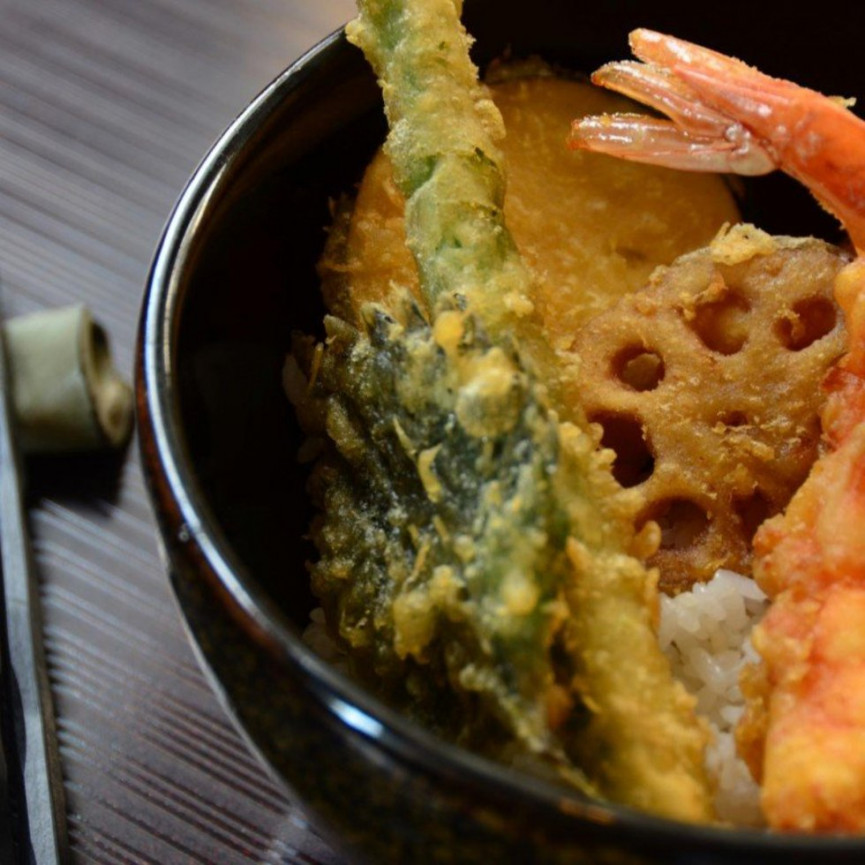 Yuzu, 39 Faulkner Street, M1 4EE
Small, but perfectly formed, Yuzu is a slice of Japanese sanity among the cacophony of Manchester's marvellous Chinatown ("Forget it, Jake…"). If the grilled sea bream is on the specials board order immediately. Jay Rayner raved about the place a couple of years ago and booking is now advised. But you can do organised, yeah?
Booking Details Here:Yuzu Manchester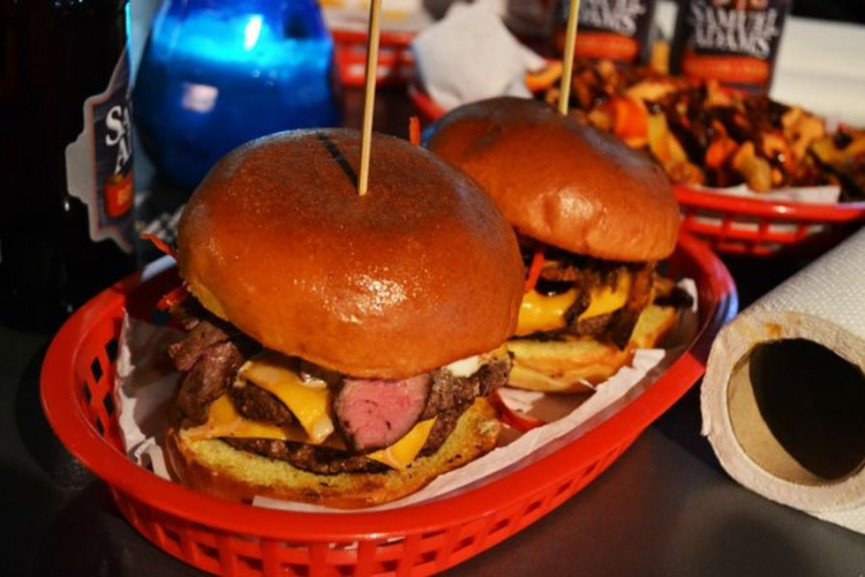 Almost Famous, 100-102 High St, M4 1HP
Forget the self-deprecating name, Almost Famous is famous. The Mancunian burger boom was spearheaded by AF (it has two restaurants in the city) and it remains at the cutting edge of meat heaven. Its new menu features four additions (we like the sound of Good Morning America – a fry up in a bun), but we'll always have a soft spot (and a bulging belly) for the Triple Nom, a double cheeseburger with pulled pork, coleslaw and redneck sauce.
Booking Details Here:Almost Famous Burgers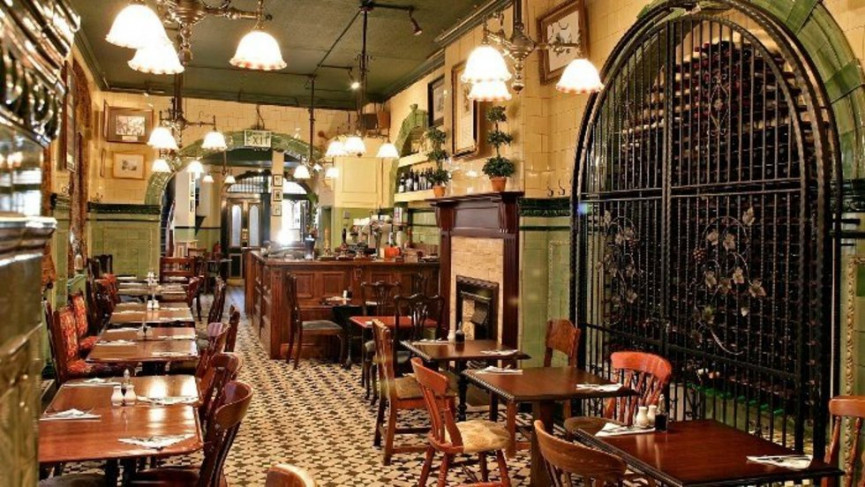 Mr Thomas's Chop House, 52 Cross Street, M2 7AR
Shiny new modern things are good, but sometimes you want the reassuring embrace of a seasoned veteran. And restaurants don't get more reassuring – or seasoned – than Mr Thomas's Chop House. An iconic, in every sense of the word, restaurant, it opened in 1870 and hasn't looked back since. The building oozes Victorian character (it's Grade II listed) and the food packs an equally comforting 'Best of British' punch. Its corned beef hash (made to a secret recipe) is rightly feted.
Booking Details Here:Toms Chop House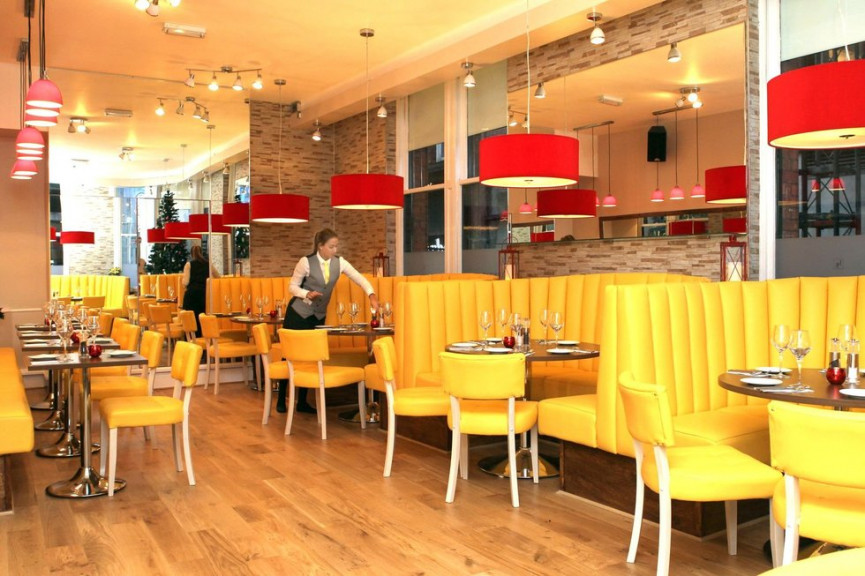 La Bandera, 2 Ridgefield, M2 6EQ
Manchester has never been short of flashy Spaniards, and there's plenty of flair at La Bandera, the best of a host of high-end Spanish eateries to have popped up all over Manchester recently. Granted, it's pricier than some, but this is innovative Iberian cuisine. Indulgent, seasonal food, an impressive tasting menu and a delightfully extensive gin selection make this an essential destination.
Booking Details Here:La Andera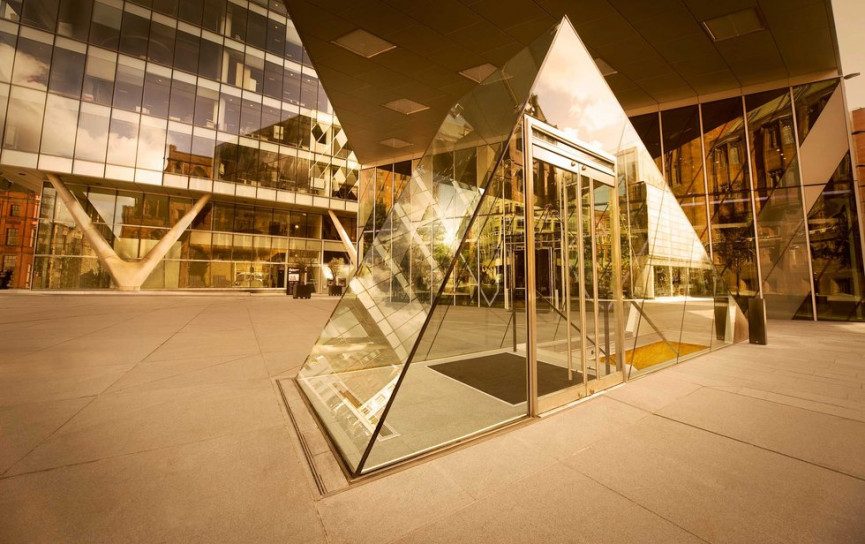 Australasia, 1 The Avenue, Spinningfields, Manchester, M3 3AP
Manchester's food industry is rightly proud of the fact that you can eat your way around the world without leaving the M postcode. Pan-Asian's side of the bargain is upheld by the stunning Australasia in Spinningfields. It's definitely showy – just check out that prism-shaped entrance that literally takes you down under – but the food holds its own. The menu is a hit – in particular the irresistible scallops with caramel pork and apple. From the robata grill (a traditional Japanese method of cooking over charcoal) we seriously recommend the Szechuan salt and pepper beef skewers. Seriously recommend. Ok?
Booking Details Here:Australasia UK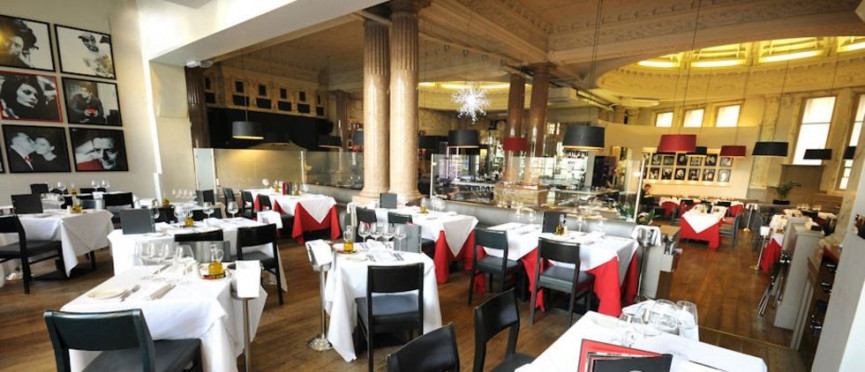 Rosso, 43 Spring Gardens, M2 2BG
Get your gladrags on, we're going celeb spotting. Ok, Rosso is co-owned by former United great Rio Ferdinand and, as such, the Manc A-list quotient is high. But if catching a glimpse of a Corrie actress is your sole motivation for a night out then, well, try therapy. Rosso is worth a visit for the lip-smacking modern Italian food alone. And the stylish interior. But mostly for the food – the Veal Milanese in particular.
Booking Details Here:Rosso Restaurants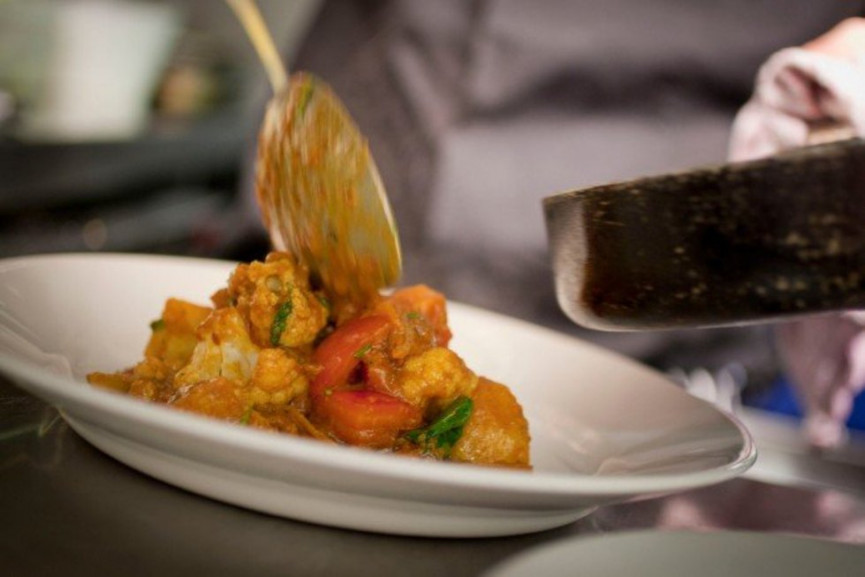 Greens, 41-43 Lapwing Lane, West Didsbury, M20 2NT
One of Manchester's most notorious sons warbled about meat being murder, so it would be remiss of us to exclude a rabbit food (JOKE!) establishment. To be fair, as we must, Greens would make our shortlist anyway. Vegetarian food or not, this West Didsbury institution (nearly three decades of feedin') is always worth checking out. Owned by TV chef and bloody nice bloke Simon Rimmer, Greens makes a virtue of its magpie cuisine, unapologetically borrowing from flavoursome cooking all over the world. Certainly one for those men wishing to display a sensitive side.
Booking Details Here:Greens Didsbury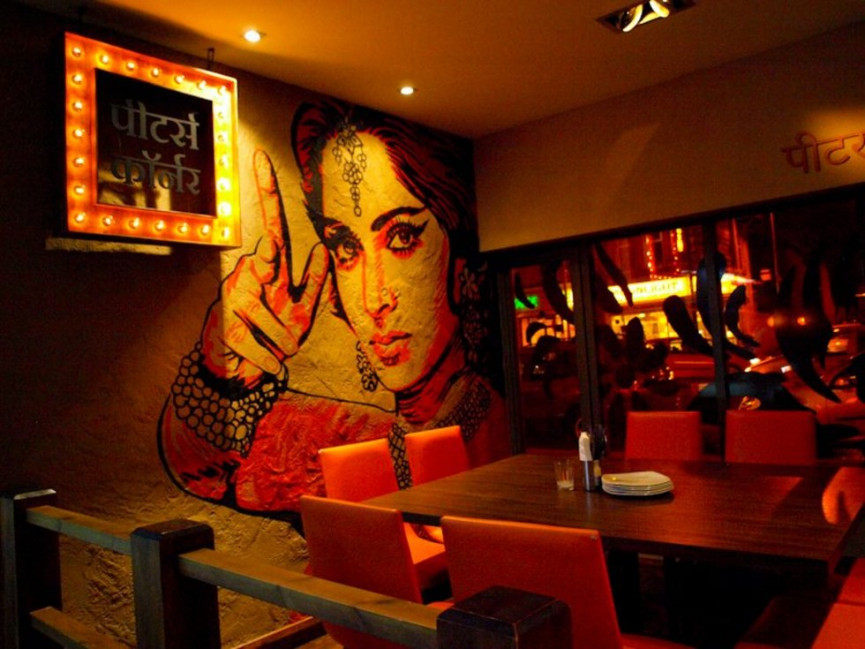 Mughli, 30 Wilmslow Road, Rusholme, M14 5TQ
Fancy twists on ye olde curry house are all well and good – and when they're as good as Cheadle's The Tiffin Room they're double, double good (thanks, Shaun William Ryder), but you still can't beat a stroll down Rusholme's Curry Mile. Mughli is the best of the bunch, combining innovative flavours, and a move towards street food, with old-fashioned Indian comfort. Its slow cooked spice stews are an understandable favourite.
Booking Details Here:Mughli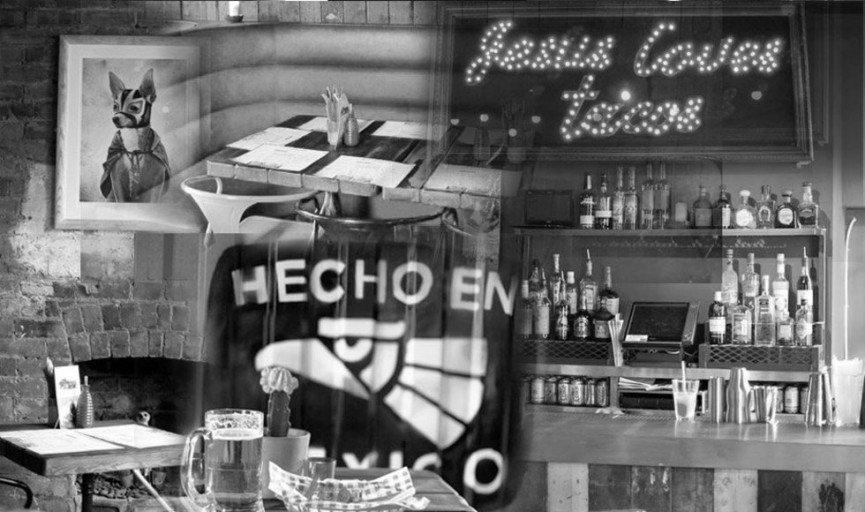 Luck Lust Liquor & Burn, 100-102 High St, M4 1HP
Despite suffering an Ocean's Eleven-style heist a few years ago when thieves stole its one-tonne safe, the city's premier burrito joint is still packing 'em in. Situated in the Northern Quarter (who'd have guessed?), its Tex-Mex food is fast, enjoyable and fun. The Baddabing burrito is certainly that, the wonder fries (dressed in smoked garlic butter) are wonderful, just don't take the Bikini Dippin Chicken burger too literally.
Booking Details Here:Luck Lust Liquor & Burn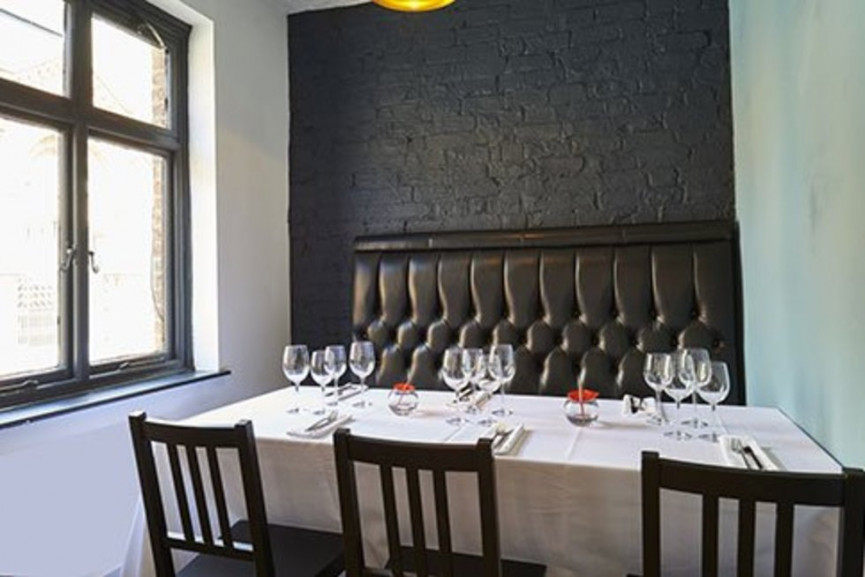 63 Degrees, 104 High St, M4 1HQ
Since moving to the former home of Manchester stalwart The Market Restaurant in the summer, French restaurant 63 Degrees has really upped its game. The Moreau family has been pushing its 'taste of Paris' in Manchester since 2011 and now firmly established in the NQ its definitely worth checking out. Make a beeline for its signature 63 Degrees Chicken – as tender as a mother's embrace. Sorry, where were we?
Booking Details Here:63 Degrees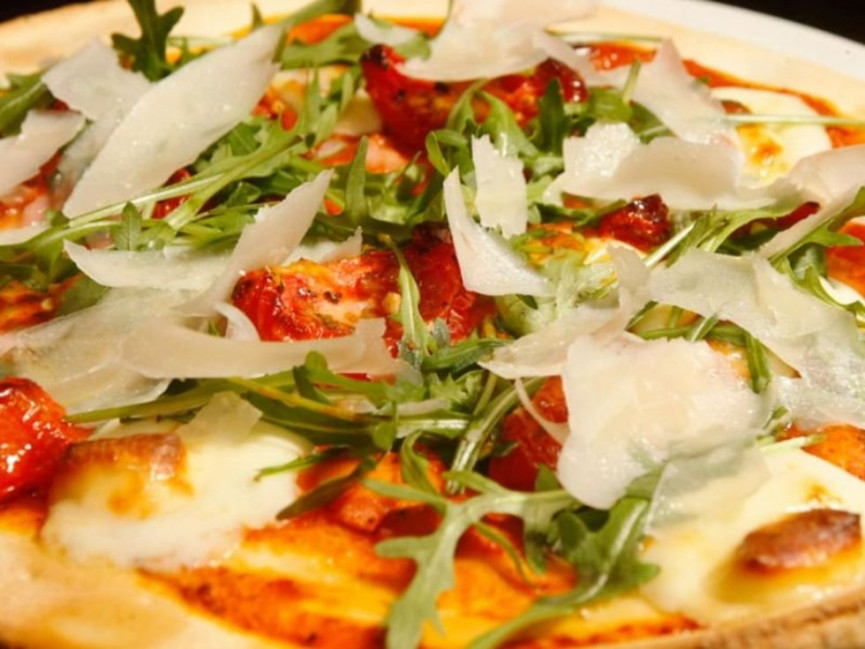 Dough, 75-77 High St, M4 1FS
We would say it's hard to muck up pizza, but you know what? It can be done. Dough, however, take this humble classic and elevate it to Ambrosian levels of decadence (can we mix our Italians with our Greeks? Oh, we just did). Situated in The Northern Quarter's hipster enclave, Dough is utterly cool. Like Miles Davis levels of cool. Winners include their pulled pork and duck and brie pizza.
Booking Details Here:Dough Pizza Kitchen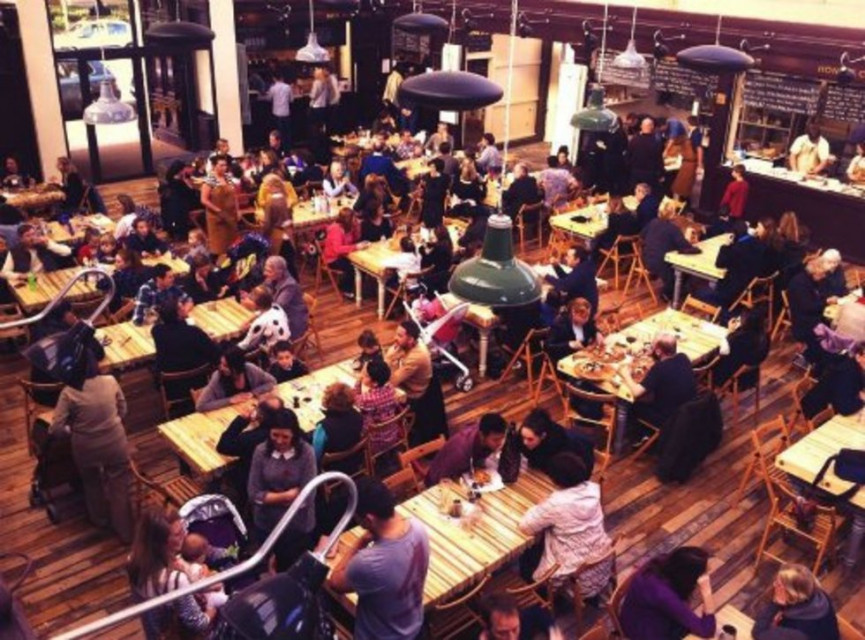 Altrincham Market, Market House Altrincham, Greenwood Street, WA14 1SA
If it's a proper European-style food market you're after – and by that we mean not just street food, but a butchers, fishmongers, fruit and veg stall, cheesemongers etc – then Altrincham's award-winning Market is the place to be. The Observer Food Monthly described it as one of the most exciting food destinations in the country – that'll do for us.
Booking Details Here:Altrincham Market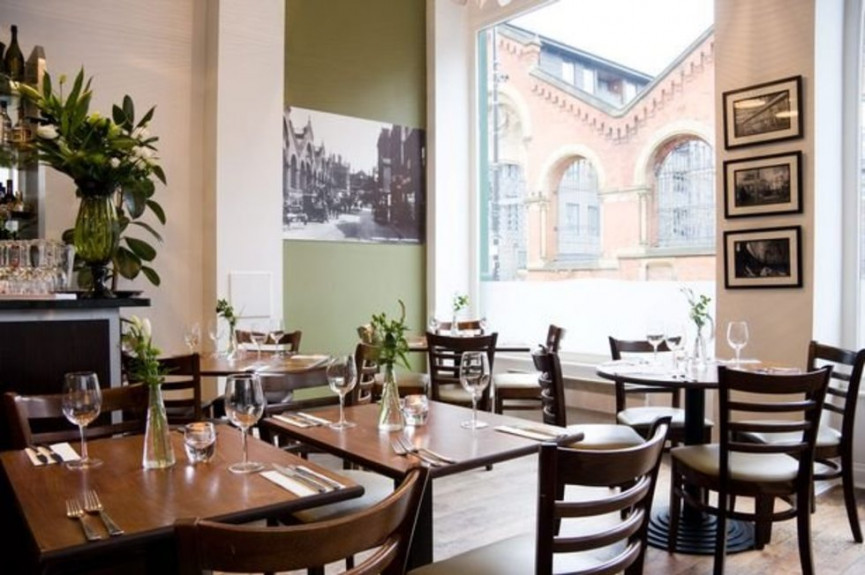 The Northern Quarter Restaurant & Bar, 108 High Street, M4 1HQ
Because hipsters like to eat traditional grub too. TNQ (because The Northern Quarter Restaurant & Bar is a bit of a mouthful) predates the area's recent preponderance for burger joints and the like, and while creative types are certainly among its discerning clientele, those without facial hair regularly frequent this stylish abode too. British cuisine at its finest – be sure to sample its steaks, among the very best in Manchester.
Booking Details Here: TNG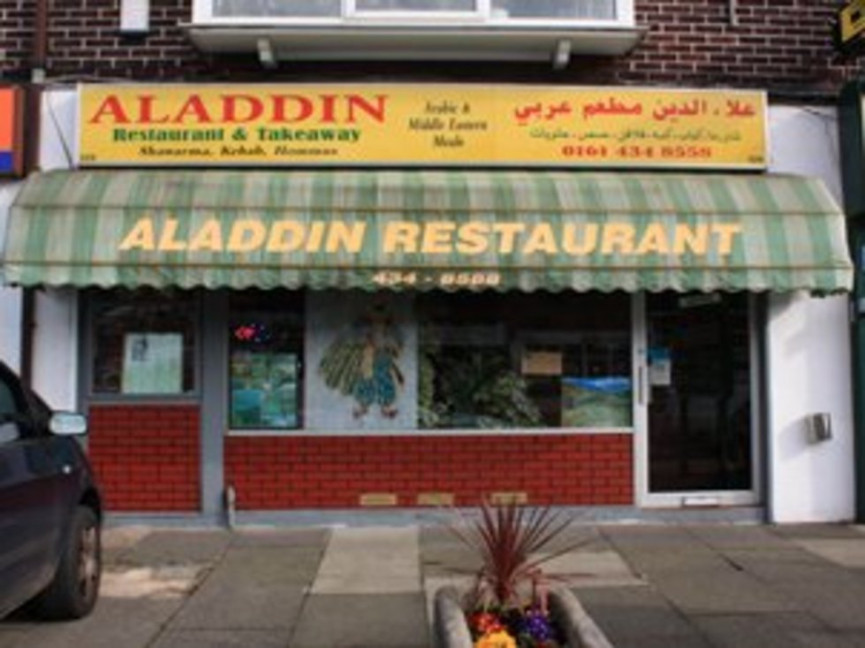 Aladdin, 529 Wilmslow Rd, Manchester M20 4BA
If ever the adage 'don't judge a book by its cover' was apt, it's when describing Aladdin. From the outside it's nothing to write home about – an unremarkable restaurant in an unremarkable part of Withington. Inside, however, is a Middle Eastern food lover's Shangri-La. Its special hot pot (pressed lamb mince) will have you salivating until you return. Which you will. Again and again.
Booking Details Here: Aladdin
Related Reviews and Shortlists