ShortList is supported by you, our amazing readers. When you click through the links on our site and make a purchase we may earn a commission.
Learn more
Remembering Eamon and Frankee, music's greatest ever beef
Can you believe it's been more than 13 years? Much like early-2000s Disney show Even Stevens and the #IAMSORRY art installation, pop music is nothing without the beef.
Taylor Swift and Katy Perry. Axl Rose and Slash. Yannick Bolasie and Bradley Wright-Phillips. All of these were great, but none were a patch on the daddy of all beeves, music's very own Mayweather vs McGregor. The Mega Shark vs Giant Octopus of the pop world. Staten Island's take on Cersei and Daenerys.
That's right, I'm talking about Eamon vs Frankee.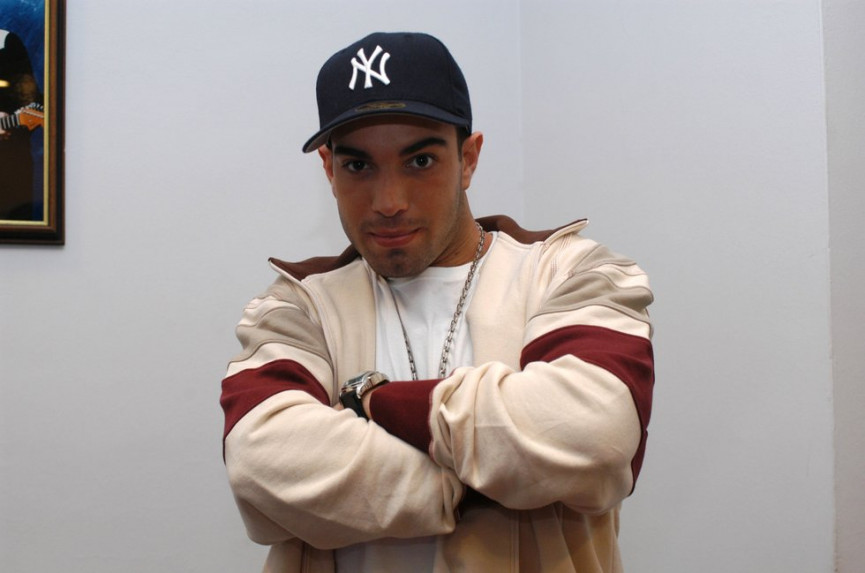 To understand it all, we must travel back to November 2003, a month that had plunged the world into a mire of uncertainty. The Concorde had just flown for the final time, film fans were simultaneously weeping and laughing hit new film Love Actually, and the British public had to prepare for life without Brookside for the first time in two decades. It was also the month in which Eamon releases 'F**k it (I Don't Want You Back)'.
Guys with inoffensively soft voices were de rigueur at the time. The Black Eyed Peas' 'Where is the Love?' (featuring an uncredited Justin Timberlake on vocals) was the UK's best-selling song of 2003, while Michael Andrews and Gary Jules began 2004 by topping the charts with a cover of 'Mad World'. The rise of a dulcet-toned Eamon would make perfect sense in this climate, except you have to ignore the fact his tune was believed to contain the most profanity of any UK chart topper at the time. In the clean version, six words of the chorus had to be beeped out. Six out of 35. That's more than 17% of the chorus. If you ordered a pizza that had 17% of the toppings missing, you'd be furious.
Remember that pizza reference. It will be important later on.
Our story begins with Eamon and his mystery girl (more on this later) having a great time being a couple and doing coupley things. They're running and holding hands! They're on a boat! The girl's doing jokey poses for the camera! They're kissing!
But wait, why are we switching from black and white into colour? Could it mean that it was all a flashback? But they looked so good together, so made for each other. We'd hate for anything to have come in the way of all that…
Shit, Eamon's shaking his head, and he's pushing her hand away. That can't be good.
We were right, it's not good. As our hero explains, "I told you, I loved you, now that's all down the drain, you put me through pain, I want to let you know how I feel".
He's an angry man. How angry, we hear you ask? Well, he's shout-spitting every single word to the point where he's not only ignoring the pizza that a waiter has just placed in front of him, but he's risking covering said pizza in spittle as he over-enunciates the pain this girl has caused him.
An aside on the pizza: is it the best pizza to ever feature in part one of a two-part pop music beef? Undoubtedly. In fact, I'd go one further and argue it is the most aesthetically-pleasing pizza in all of pop music history. The mozzarella looks chewy, but not too chewy, the base has clearly got a perfect Neapolitan crunch, and would you look at that pepperoni distribution. He might be breaking up with her, but he's not doing so at the expense of a delicious lunch. And fair play to him.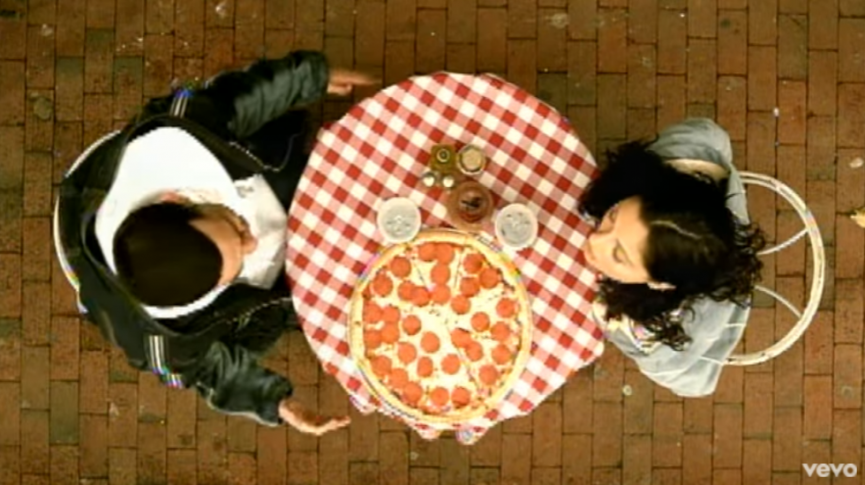 In the second verse, we've moved to the studio. Thought that tirade was just sparked by a hangry Eamon taking it all out on his soon-to-be-ex, did you? Not a chance.
He's had his pizza, or so we can only assume, and he's had time to reflect, but nothing's changed. Even seeing a disproportionate number of couples involved in public displays of affection isn't enough for him to change his mind.
"I do admit I'm sad, it hurts real bad," our hero admits, hurting real bad. This is no spur-of-the-moment decision – a lot of thought has gone into this, presumably across a number of sleepless nights in his unnecessarily low-ceilinged apartment. I'm not saying he deserved to be cheated on if he was taking his girlfriend back to the inside of one of those giant parachutes you play with at summer camp, but he did.
Back to Bari's Pizza, and wait… the large pepperoni's still on the table. He's not going to… surely… Eamon, no, that was for both of you.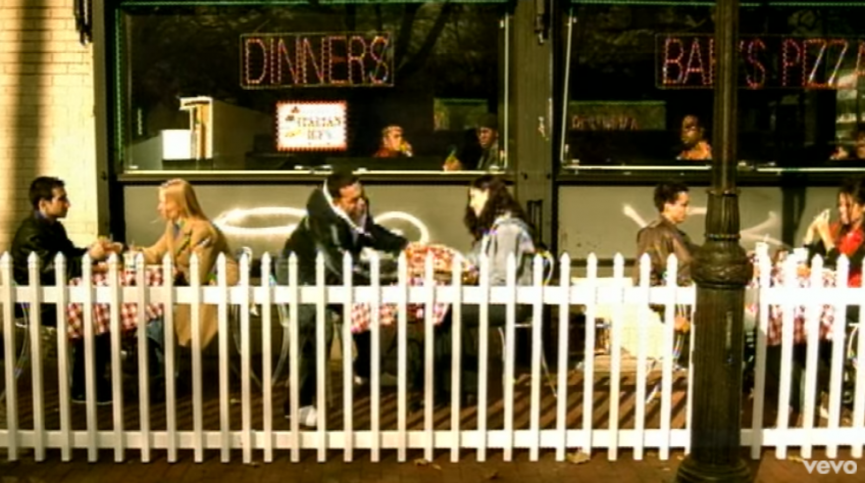 Fast forward a few months. Int. Frankee's slumber party, and a boy "won't stop calling". Surely it can't be Eamon. He told us he was done with her. He threw a whole pizza off a table with the anger of a man who knew there was no coming back. Why would he be… unless…
Ah, cordless housephones. A highlight of the early-2000s along with Livestrong wristbands, Ali G references and MSN Messenger.
Anyway, back to the main event. No sooner has she hung up that a car pulls up outside her house. Has he been on his phone while driving? That's the surest sign he's a bad guy. Well, that and the baggy white-on-cream outfit. You've got to say, the actor playing Eamon has absolutely nailed the worst parts of his aesthetic.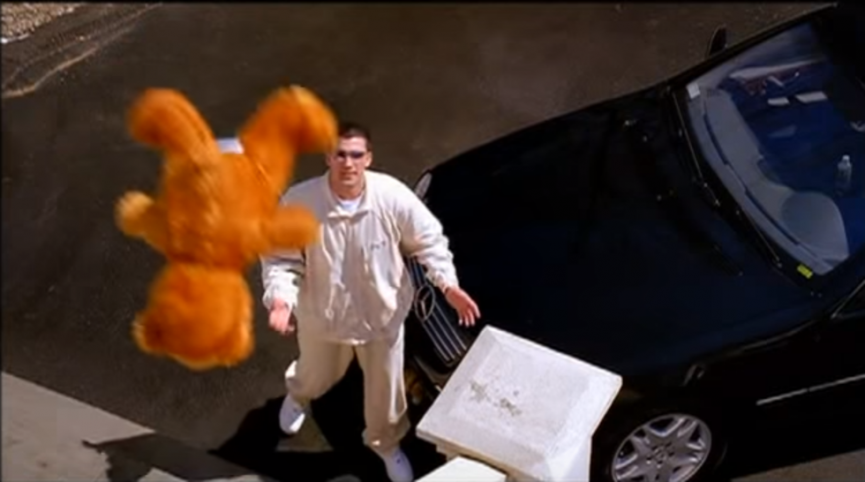 You're right, Frankee, there are two sides to every story. Do both of them need to begin with a preemptive "No, no, no, no"? I don't see why not. She's pissed enough to throw out all those stuffed toys, so we'll allow the copycat beginning.
Did you think Eamon started cursing early on? He's got nothing on this girl. "Crying like a b****"? 49 seconds in. "Talking sh** like a snitch"? Bang on 0:53. She wasn't messing about.
It's unclear at first just what she's upset about. Is she throwing a counter-accusation his way? Or is this a response not to his actions in their relationship, but rather his decision to tell everyone what she did? After all "If you didn't really care, you wouldn't want to share" is on the "whoever smelt it dealt it" level of wordplay, and not exactly what we'd expect of an in-depth takedown of an ex-boyfriend's questionable morals. Still, it's only 66 seconds into the song, so we'll give her time to claw it back, to weave a story, to paint a picture, to add a narrative arc to the tale.
"Fuck what I did, it's your fault somehow." OK, yeah, she really hasn't given this much thought at all. I can't believe we were rooting for you, Frankee, if that is your real name (spoiler, it isn't).
There is one way in which 'FURB' surpasses the original, and it's significant, is by producing a second verse that's actually more fleshed out than the first. Sure, it's essentially multiple ways of saying "Yo Eamon, you're bad at sex", but the bar's pretty low, alright. Also, and I don't think enough was made of this at the time, "you must be smoking crack, your sex was wack" is an underrated jibe. Sorry, Eam-Dogg, but that's your reputation ruined.
Or at least it would be, were it not for the announcement at the end of 2004 that - and this is big - Eamon and Frankee allegedly NEVER EVEN HAD A RELATIONSHIP.
We should have known it was a set-up from the fact that one of Frankee's pals is wearing a t-shirt with an 'FURB' print. And wait, is that FURB-branded underwear? That's the name of the song!
This can only mean one of two things: either Frankee has mastered time-travel, or this was all an elaborate set-up. And she doesn't look like someone capable of mastering time-travel.
Ever wonder why Eamon didn't seem too bummed out by the accusation he had crabs? Well now you know.
"Everytime it gets played, I get paid," Eamon told MTV in an act of rhymeplay worthy of...well, Frankee, I guess.
"There was a big tryout, and I actually know some of the girls who wanted to do the song, but I never met Frankee in my life," he said, suggesting it was very much staged, even if Frankee claimed the pair dated briefly as teenagers.
And that played/rhyme? Well, Frankee used Eamon's arrangement for her song, so he was credited as a writer on his own diss track. Through the looking glass doesn't even begin to cover it.
And no wonder he seemed fine with it all - his album 'I Don't Want You Back' was high-profile enough to earn a review from Rolling Stone - Rolling Stone! - do go along with both his and Frankee's singles hitting number one in multiple countries.
"The standout is "I Love Them H*'s (Ho-Wop)," which coasts atop a novel sample of "I Only Have Eyes for You," from doo-wop greats the Flamingos," wrote reviewer Rob Kemp, in a sentence which really hasn't aged well at all.
What you might not recall (lol, 'might') is that there's a single version with Ghostface Killah which earns points for having a video featuring one of those Blackberry flip phones with a working keyboard, but loses points for literally everything else with the exception of the use of the phrase 'make her moan' – hey, isn't that an unexpected callback to FURB? Well played, my friend.
For those of you still curious - and still reading, for whatever reason - Eamon got four weeks at the top in the UK to Frankee's three.
And if you're thinking 2004 must have been a fallow year for that to have happened, you'd be right. Eamon's single was the second-biggest selling of the year, behind Band Aid 20's 'Do They Know It's Christmas'. Even Frankee crept into the year-end top 10, despite selling less than half as many copies, and 60,000 fewer than the 10th best-selling single of the previous and subsequent year ('Christmas Time' by The Darkness and 'Push the Button' by Sugababes, if you were wondering).
If we can take one thing from the cultural climate of 2004, please let it be respected publications like Rolling Stone and The Guardian committing the word 'ho-wop' to print. Remarkably, the genre didn't make it out of the year, or even really stretch beyond the musical stylings of one Eamon Jonathan Doyle. Not that you needed further explanation, but the top entry for 'ho-wop' on UrbanDictionary features the example sentence: 'Ho wop [sic] is a hot hot type of music from the hot hot artist Eamon'.
One of the best reviews - yes, I said best - described Eamon's debut as "An album that might just be one of the crappiest assemblages of songs since Britney Spears' Oops!…I Did It Again." And if that's one of the high points, you don't want to know what the more damning write-ups said. What's that, you do? Okay then:
'There may be lines more imaginative than, "I don't like you/I don't love you/Don't wanna be with you/I just wanna f—- with you," but believe me, you don't want to hear them' - USAToday
'Unfortunately for the prospects of his debut album, the "fancy that" factor wears off pretty quickly - well before the closing Ass is Fat (an appreciation of the larger booty).' - The Guardian
'HEY EAMON! CAN I SUGGEST ANGER MANAGEMENT!!?? AND CAN I GET MY 13.00 DOLLARS BACK FOR THE PURCHASE?? I'LL JUST BURN THE SINGLE OFF THE INTERNET.' - Francine McKenzie, Amazon reviewer.
It's tough to tell whether these are better or worse than Frankee's Rolling Stone review, which refers to "pricey teen-pop beats backing up Frankee's diva-in-training vocals and an apparently unironic claim that 'I'm in love with me.'"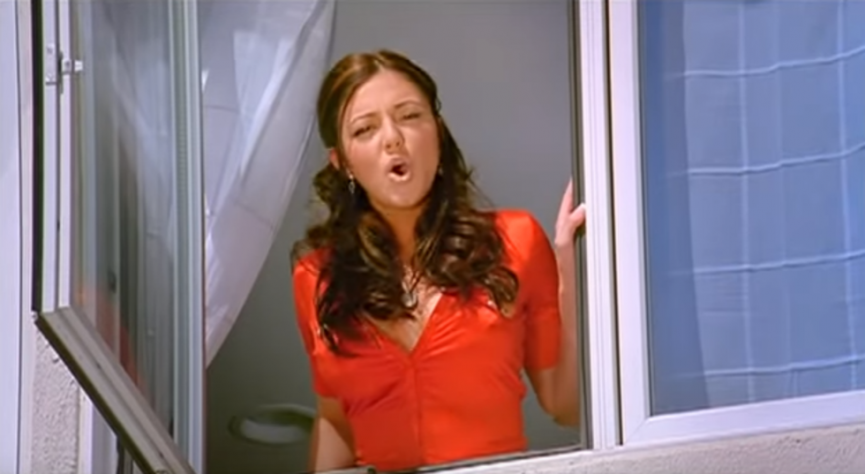 Looking back at 'I Don't Want You Back' around the time of its 10th anniversary, Complex's David Drake was moved to reappraise it thus: "while not one of the greatest R&B songs, certainly one of the funniest." In fairness, there are worse legacies to have.
Indeed, it was a strong enough legacy to see him outlast his former paramour by several years. Frankee essentially disappeared after her debut, while Eamon continues to release music to this day.
"I want people to enjoy my music and know that I'm here to stay," he said of second album Love & Pain. He's currently working on a third. Endurance.
Bari's Pizza is still going strong too, with a slice of cheese pizza still available for a very affordable $2. No wonder Eamon chose it as his go-to break-up restaurant.
Other menu items at the one Bari's Pizza we could find on Eamon and Frankee's native Staten Island - because I'm sure you care - include a vodka pizza, a red baby clams pizza, and a stuffed vegetable pizza with broccoli, spinach, mushrooms, onion and cheese.
But hold on just one second, where's the pepperoni pizza? Either they took it off the menu in protest at Eamon slinging it onto the pavement more than a decade ago, or it was never there to begin with.
Could that be the case? Is it possible that everything we thought we knew about Eamon and Frankee's relationship is a lie, right down to the meal they were supposedly set to share at their final meeting?
We don't know what to believe anymore.
(Images: Rex Features/YouTube)

Related Reviews and Shortlists