ShortList is supported by you, our amazing readers. When you click through the links on our site and make a purchase we may earn a commission.
Learn more
Oppo Pad Air review: a slick, budget-friendly iPad alternative
5 things to know about the Oppo's great-value tablet...
The tablet world right now is dominated by the iPad Air, and for good reason: backed by a robust app store, a sleek design and the might of Apple's advertising, it's hard for any other brand to get a look in.
That is unless you've got a hook.
Enter the Oppo Pad Air. This tablet clearly wants to be an iPad contender - you wouldn't choose that name if you didn't want to conjure up comparisons - but it has something that the iPad has yet to achieve: a low price, currently priced at £199. And, through our tests, I found this doesn't mean that Oppo has cut (many) corners. Far from it...
Here are 5 things to know about the Oppo Pad Air...
---
1. The design is smart, sophisticated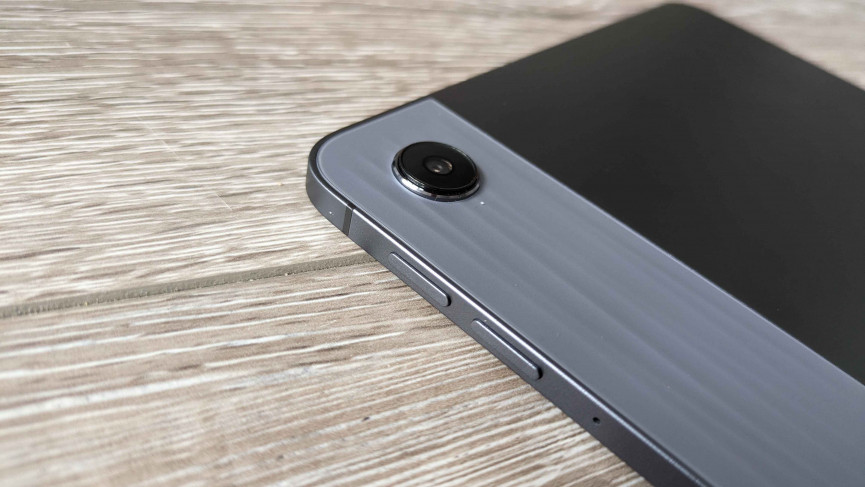 For a budget-friendly tablet, I was expecting the design of the Oppo Pad Air to be similar to Amazon's cheap-and-cheerful Fire Tablet range. But that's not the case, as Oppo has taken care to make a tablet that not only looks a little different to others on the market but has a premium touch that goes beyond its price tag.
It's nice-and-slim chassis (6.9mm), is all-metal and has flattering flat edges, aping the iPad's design. Breaking up the panel at the back is a well-designed bit of plastic which gives it a visual flourish. It's here that the rather large camera lens is embedded.
The design feels sophisticated and in no way 'budget'. The only downside is that it's only available in grey and silver. Adding a dark purple or blue into the mix would certainly attract the attention of younger tablet users.
2. The screen is great for (inside) movie watching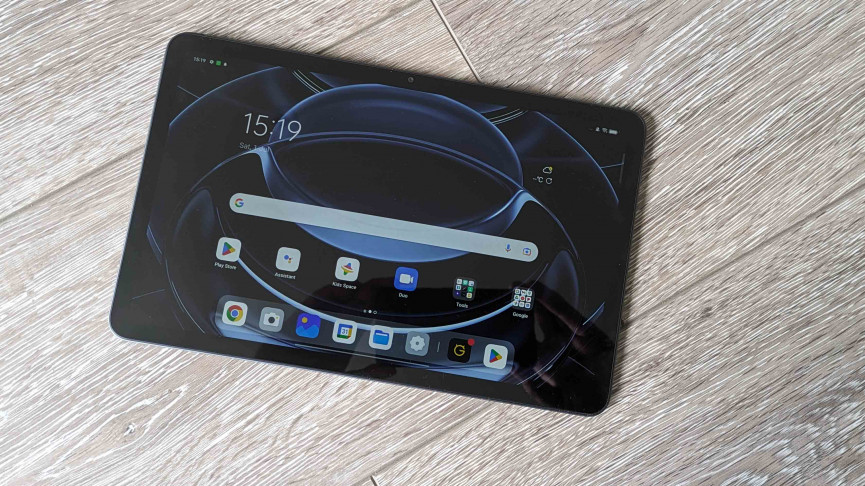 The screen on the Oppo Pad Air is 10.36 inches in size and LCD. I was surprised by the resolution offered as 2000 x 1200 resolution is something of a pixel punch - rivals of the Pad Air usually tap out at 1920 x 1080 resolution. Refresh rate is a respectable 60Hz. It's not 4K, granted, but decent for the price.
Those extra pixels are important, upping the screen quality and, theoretically, the brightness of the tablet. We did find the Pad Air to not quite hit the brightness heights its resolution promises, though.
It's fine in dark rooms but when the sun hits and there's quite a bit of glare to contend with, I did have to squint a few times when using the thing.
The screen was decent and responsive when zipping through apps, streaming sites and loading up games, however.
3. The Pad Air performs way above its budget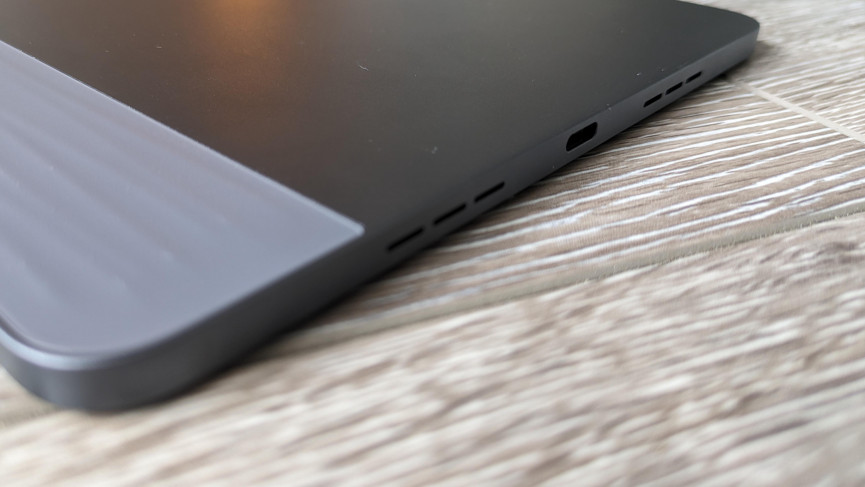 The Pad Air specs are modest but given the price of the thing it performs admirably. Inside is a Snapdragon 680 4G, 4GB of RAM and 64GB of storage.
This means it's a zippy thing, with little-to-no lag when switching between apps and services, games and social networks. Now, you aren't going to get the best gaming performance from the thing but it didn't buckle when I played Alto's Odyssey and Streets Of Rage 4 on the thing. I would stick to low-power-sucking games, though.
4GB RAM is enough to perform most tasks without having a meltdown and while 64GB may look, on paper, a little slim in the storage stakes it's higher than what the likes of Samsung offers at this price point.
4. There are some caveats...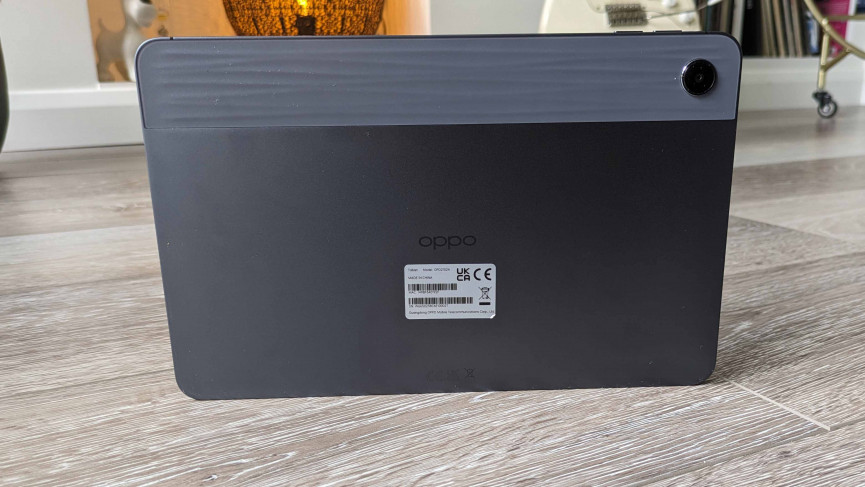 There are some caveats to the Oppo Pad Air that we have to point out, before you buy. While security comes in the form of a pattern or code, I did think that fingerprint tech should have been on board.
It's great that Android is powering the tablet, but Oppo has slathered on its ColorOS skin and, well, I am not the biggest fan. I much prefer my Android with a very light sprinkling of extras, here the whole thing feels a little too over engineered. Thankfully there was little bloatware weighing the tablet down.
Finally, the less said about the camera the better. You do get an 8MP rear camera but it's not the best quality wise. Thankfully, I steer clear of any camera on a tablet - this functionality should only really be used if your phone is nowhere to be seen and you think that your brain won't remember the moment well enough, so you need a no-frills reminder of the ocassion.
5. The battery is so good you can forget about the tablet I must clarify something here: I don't mean forgetting this tablet is a bad thing. A tablet, for myself at least, is not a 'use all the time' device.
That's what you phone is for. A tablet is more for streaming while travelling, browsing the web on the couch and the like - something that's picked up for an hour, put away and used the next day.
The battery life here means you can do that without fear that the next time you pick the thing up it will be out of battery.
I found the opposite. It charged to 25% in about 30 minutes and took a few hours to get to full capacity but once this was done, the battery seemed to last and last, with very little percentage drop from the last time I used it. Oppo has done well to make sure when the tablet is dormant the battery isn't used much.
I got around 10 hours out of Pad Air before charging, which is something that will suit even the most active tablet user.
Oppo Pad Air: Final Verdict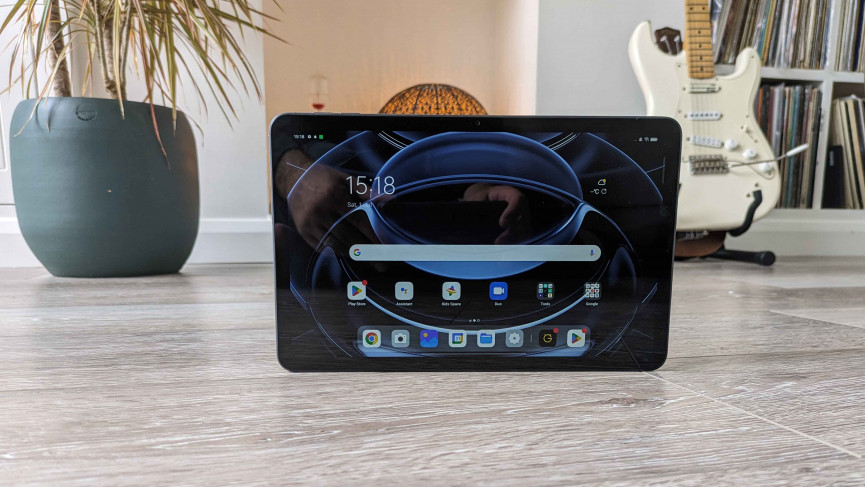 You can get the Oppo Pad Air for a respectable £199 in the UK and, for this price, this a fantastic tablet that exceeds the entry-level price point, offering a good-looking device that performs well and makes for a great second device.
Software-wise does lack the slickness of iPadOS - and Android for that matter, given the layered-thick skin - but for the price, I was impressed.
Under £200!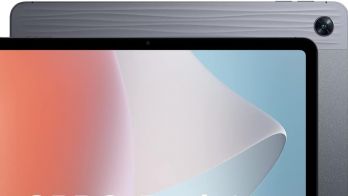 Oppo Pad Air
£199.99
A great value tablet that looks way more expensive than its price and performs most tasks admirably.
Buy now from Amazon
Related Reviews and Shortlists