ShortList is supported by you, our amazing readers. When you click through the links on our site and make a purchase we may earn a commission.
Learn more
Nothing Ear (2) review: superb sound, same great look
Nothing does it again, with its brilliant budget-friendly buds.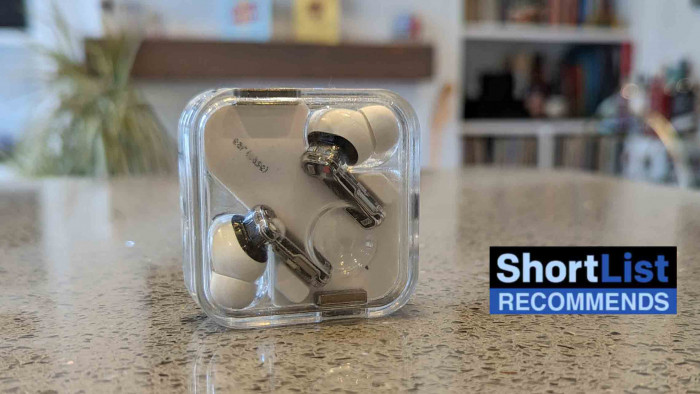 Nothing is a company you need to know about. Daring to be different in a world awash with ear buds and phones, Nothing may only have a few products in the market but its standout designs and a simple pitch of 'make tech fun' make it one to watch.
The latest gadget from Nothing is the Nothing Ear (2). This is the third audio product Nothing has released so far. The first being the Nothing Ear (1) range and the on-ear, rather than in-ear Nothing Ear Stick buds.
We've been using the Nothing Ear (2) buds for some time now: here (hear) are 5 things to know…
---
1. The design is near identical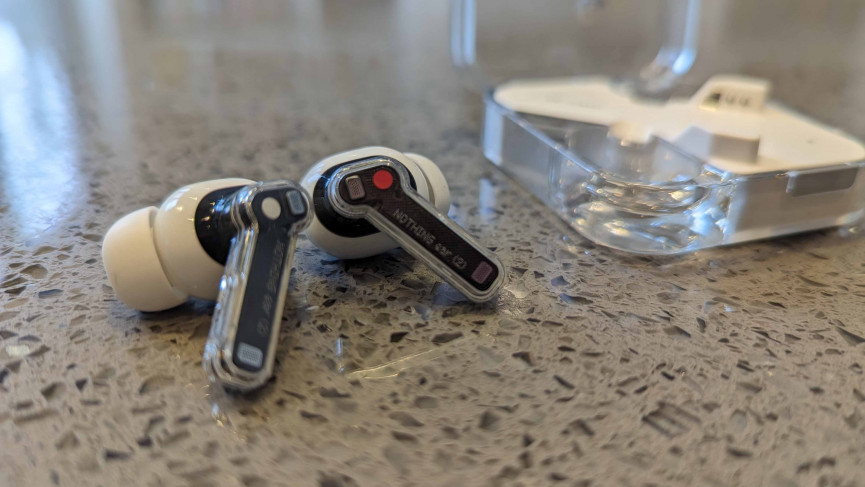 Nothing much has changed with the new Nothing Ear (2) buds design-wise. Compare them with the original ear buds and, at first glance, what you have are pretty much the same great-looking earphones.
Dig a little deeper though and you can start to see the refinements Nothing has gone for. The case, for instance, is smaller - there isn't as much bulk there which is good for those who don't fancy unsightly pocket bulges.
There is now a white and red dot to indicate which bud goes in which ear. It's a small but significant design change and one that rights a wrong we had about the first Nothing ear buds.
Then there's the material used. According to Nothing, it's more robust and scratch proof than before. In our testing, it's certainly able to take a few knocks without any noticeable dinks in its see-through armour.
Nothing has also upgraded the IP rating to IP54 on the buds (rated to handle everyday waterproof needs) whilst the charging case is IP55.
2. Key features have been given an upgrade Things are similar looks-wise, but there have been some decent upgrades when it comes to sound.
The driver - the thing that pushes the sound to your ear - has changed for the better. Nothing has been very, er, transparent about using an off-the-shelf driver for its Ear (1) buds. This was to get the earphones out quickly to establish itself in the market.
While the Ear (2) driver is the same size, 11.6mm, it is a custom-made one. This means that Nothing could work on the airflow and the like - it uses a dual chamber design - to make sure it's getting the most out of this component. In short: it makes the high frequencies sound better and offers more bass when you are going down low.
These earbuds are also compatible with high-res streaming and a big change is that it now allows you to toggle between different levels of noise cancellation. All of this is done in the new-and-improved Nothing X app - as well as some neat personalisation options.
One of the bigger changes Nothing has made to the design of its earphones is that they no longer us touch controls. Instead you have to squeeze the shaft of the ear bud to pause, play and skip tracks. This is something that was brought in for the Ear Stick and it may feel like a downgrade from touch controls, but the decision was made after feedback from users that the touch controls were sometimes triggered by mistake. Nothing listened to its community and made the change.
3. Nothing gets personal with the Ear (2)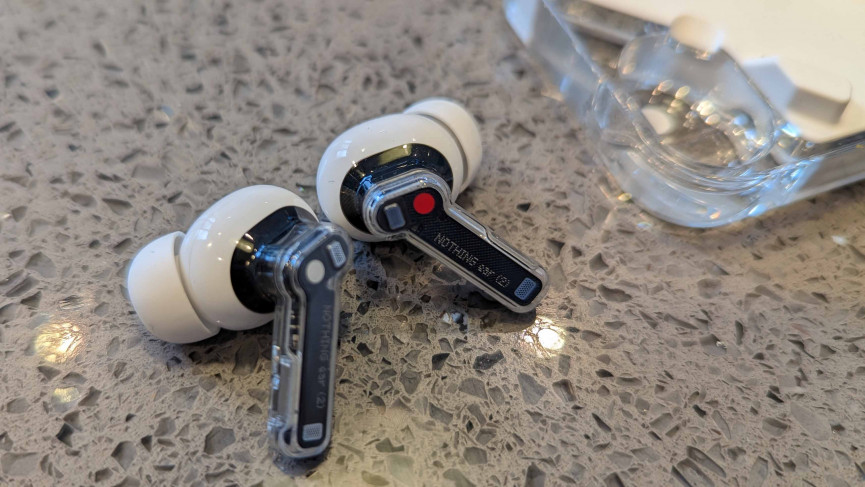 The Nothing Ear (2) buds are personalised to your own ears. This is done in two ways - both of which make use of the Nothing X app.
First up is the Ear Tip Fit Test. According to Nothing, this is to ensure that the ear canal is well sealed for the best audio quality and comfort. There are a few tips to choose from in the box so if the seal isn't quite right, then you can add smaller or larger ones Goldilocks style, until they are just right.
Then comes the Personal Sound Profile. This is something Nura has been doing for years and now Nothing is offering it. It's teamed up with Mimi, a hearing test service, to create a soundscape that will create a profile of how your ears work.
It takes a few minutes and feels a little weird, having strange sounds pinging around your ears, but it does offer a significantly better soundscape that's unique to you.
Nothing has also bolstered its noise cancelling functionality. There are now four versions of ANC to choose from: High, Mid, Low, Adaptive. You can also toggle Personalised ANC on and off.
The ANC has been improved - though it still doesn't drown everything out - and while it is nice to have the option, we mainly pushed it to the max. Having it lower, though, does mean that there isn't as much pressure felt in the ear, which is common when using noise cancelling headphones.
4. The sound is improved and impressive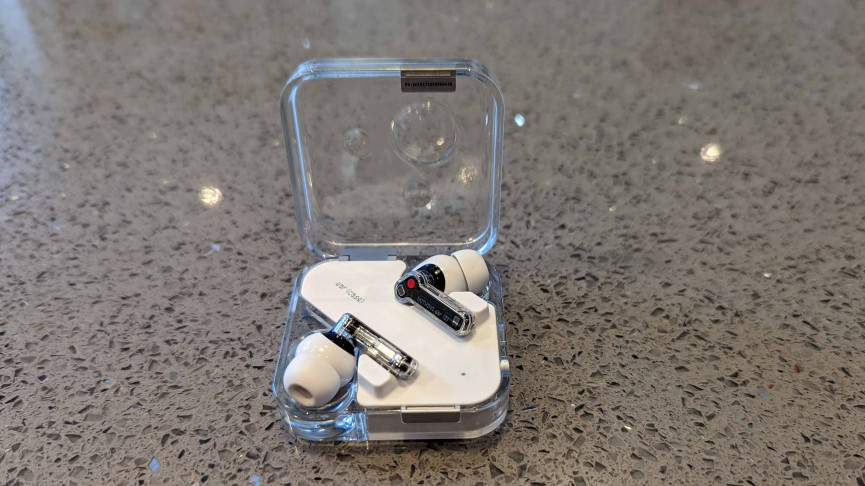 Nothing really has worked on refining the sound of its Nothing Ear (2) earbuds and, as someone who used the first iteration of the earphones, it really does show.
The Personal Sound Profile added extra depth to the new Yo La Tanga albums we listened to on repeat.
The Fever Ray's Radical Romantics boomed throughout and we even upped the bass on that one, thanks to the Equaliser controls found in the Nothing X app. 10,000 gecs' 100 gecs album was a delightfully fuzzy racket throughout.
As mentioned, the ANC isn't perfect but these earphones do dial up to LOUD which makes a big difference, too.
5. Battery life is a bit of a beast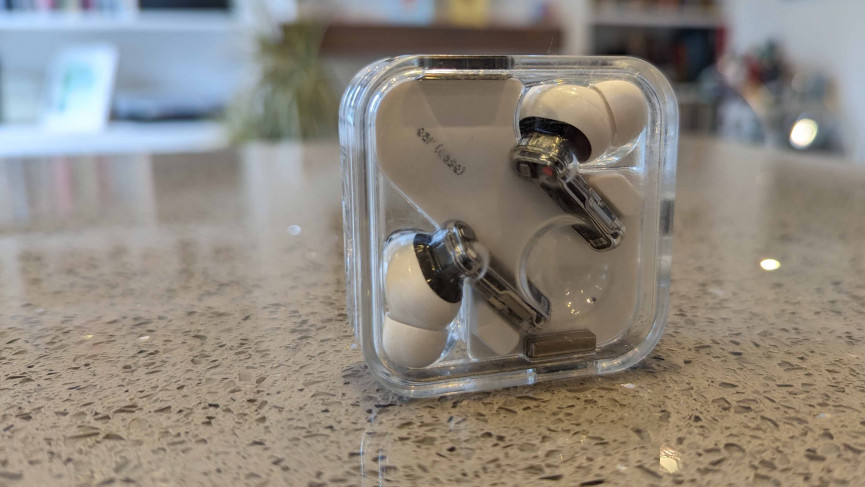 Nothing quotes 'up to 36 hours' of music playback with the case and I found it hard to fault this. Our Nothing Ear (2)s went on and on during testing and when I did have to charge them, I liked that wireless charging is available through the case.
The obvious caveats to apply: if you are rinsing the ANC then battery life will reduce a lot faster but I never got annoyed that these buds were out of charge.
Nothing Ear 2 Final Verdict I am a big fan of Nothing and its products. It offers a breath of fresh air in a saturated tech market and while it's a little disappointing that the look of the ear buds hasn't changed, there are more than enough refinements that enhance the listening experience.
These enhancements to come at a higher price - the Nothing Ear (2) now cost £129 / $149 / €149. But even with this slight price hike, the value for money on show here is impressive.
Related Reviews and Shortlists