The brilliant Alex Chenery (operating as Dark Bunny Tees) has been steadily gaining a cult following for his film-based t-shirt designs, gaining praise from the likes of Simon Pegg and Jonathan Ross, who have been known to be fairly knowledgeable about the whole movie thing.
But not content with creating cool clothes, Alex is now turning his hand to poster design, allowing him to, "break free from the constraints of designing with screen printing in mind".
Essentially this means he can now run riot, as these designs attest - featuring Garbage Pail Kid-style Shaun of the Dead Characters and Sucker Punch/Powerpuff Girl mashups amongst others.
The A2 posters debut at the Empire Big Screen Movie Conference, running 12-14 August at London's O2, and will be priced £10 before being released via the Dark Bunny Tees website alongside further designs in the series.
As these are, quite clearly, an example of how to make great posters, it gives us another excuse to show you how not to do it.
You can follow Alex at @darkbunnytees
Images: Dark Bunny Tees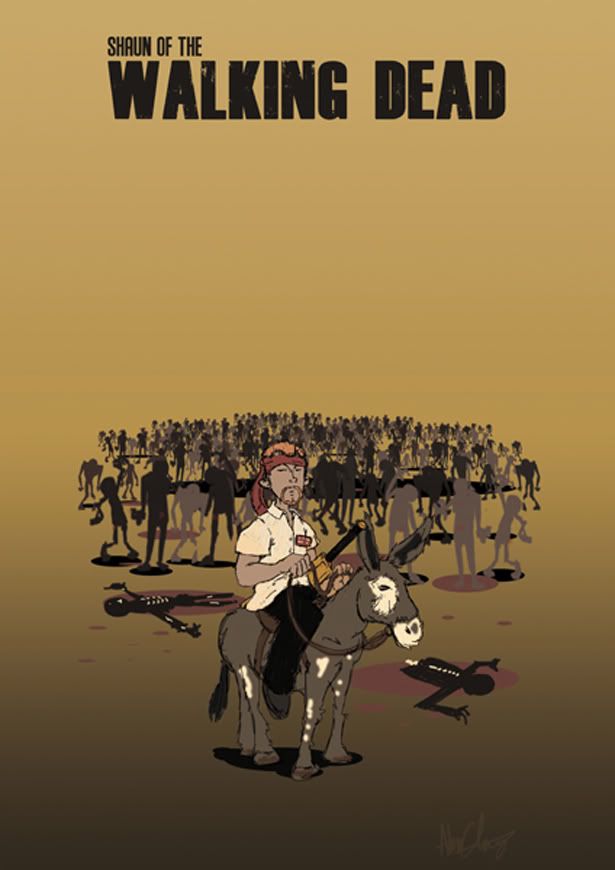 Some extra crackers from Dark Bunny...