ShortList is supported by you, our amazing readers. When you click through the links on our site and make a purchase we may earn a commission.
Learn more
Mission: Impossible Dead Reckoning early reactions are in - what the critics are saying
It looks like the next Mission: Impossible will definitely not be dead on arrival.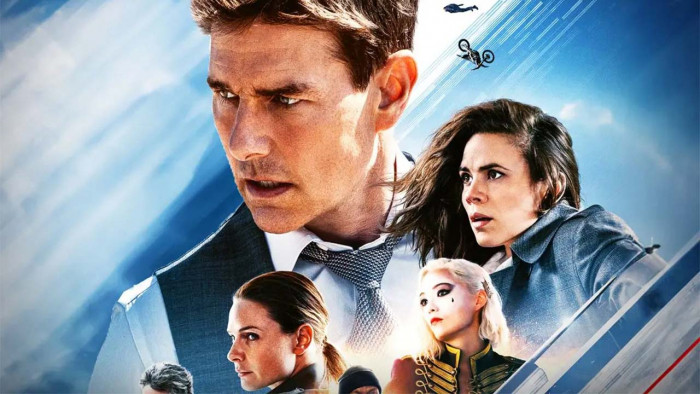 Mission: Impossible 7 - Dead Reckoning Part 1 has just had its gala screening at the Auditorium della Conciliazione in Rome, Italy. Members of the film press are already sounding off about their impressions on social media.
Early reactions? They're good. And we're not getting the sense we are walking into a The Flash situation here, where early social media reactions ended up being quite out of kilter with the final, rather mixed critical response.
Why? This crowd is comprised more of film and entertainment reporters for relatively traditional outlets, rather than podcasters, influencers and content creator types. And, well, all the praise is grounded in its wording, not the kind of stuff that seems like it's begging to end up on a film poster.
Positive general reactions include that it is your classic Mission: Impossible thrill ride, bringing the kind of excitement we've seen in recent instalments such as Fallout and Rogue Nation.
As you can see below, while this may not quite be a series-best, it could potentially be up there with top half of movies in this currently 6-strong family. That's good going for Mission: Impossible, which only has the one dud, Mission: Impossible 2 from back in 2000.
A few folks suggest the story is a bit "dense" or hard to follow in parts, a criticism you could level at the very first movie in the series, if not several of them. And there's also a sense Mission: Impossible 7 - Dead Reckoning Part 1 was never going to have quite the one-and-done cinematic satisfaction of Mission: Impossible - Fallout, because it is part of a duo of films.
The second part of this story is due out next year.
IndieWire editor Katie Erbland briefly explained how to the two instalments slot together on Twitter. "It's basically a mission that requires two parts to be completed, so one half of the mission (a tough one!) is complete at the end, and you know they're going on to the second half next," she wrote.
Here are some of the top reactions from Twitter we think are worth a read.
A few niggles aside, Mission: Impossible - Dead Reckoning Part One is another fun entry in the franchise. Insane action, Hayley Atwell on scene stealing form, and lots and lots of Tom Cruise running his ass off. #MissionImpossiblepic.twitter.com/y5Xd8uFUcP
— Amon Warmann (@AmonWarmann) June 20, 2023
I had the absolute best time watching #MissionImpossible - an impeccably made action film that does not stop entertaining. Each action sequence is long, crazy & intense. The story is big & sprawling, but I like how it both felt complete & left you dying for what comes next pic.twitter.com/iNaKlDMH8l
— Erik Davis (@ErikDavis) June 19, 2023
#MissionImpossible - Dead Reckoning Part 1 is fantastic.

Dynamite, timely story. Excellent new characters. Huge variety of action and a final set piece that ranks top 2-3 all-time for the franchise.

It gets a little dense at times but its pace & intensity more than cover that. pic.twitter.com/prm2wa6ZD6
— Germain Lussier (@GermainLussier) June 19, 2023
MISSION: IMPOSSIBLE – DEAD RECKONING PART ONE works as Christopher McQuarrie's ambitious examination of/meditation on AI and the dangerous path we might be on. (He doesn't like it) With the inherent nature of being "part one" (said that a lot lately), not as satisfying as FALLOUT
— Mike Ryan (@mikeryan) June 19, 2023
After the insanity of the last few films, #MissionImpossible7 has a tremendous amount to live up to, but one thing I'll say now in quick reaction format: it does the best job yet of recent "part 1 of 2!!" features in feeling like its own film while setting up for the next half.
— Kate Erbland (@katerbland) June 19, 2023
Mission: Impossible 7 - Dead Reckoning Part 1 is due out on July 14 in the UK. It has been a long time coming. Filming began back in 2020, before it was shut down due to the pandemic. The second part is due out in June 2024.
Related Reviews and Shortlists