ShortList is supported by you, our amazing readers. When you click through the links on our site and make a purchase we may earn a commission.
Learn more
Huge change to upcoming Marvel movies revealed
Disney has made some big decisions about the future of the MCU.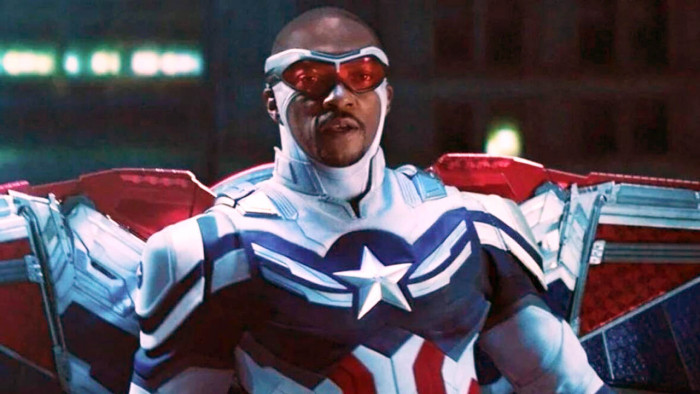 Disney has announced its slate of films coming to cinemas over the next few years, and it's mostly bad news for Marvel fans.
All of the big upcoming Marvel movies have been delayed, by as much as a year. Thankfully, the delays aren't quite that extended for movies due within the next year and change.

Captain America: Brave News World has been bumped from May 2024 to 26 July 2024. Thunderbolts moves from July 2024 to 20 December 2024. Blade has slipped from September 2024 to 14 February 2025. Fantastic Four moves from 14 February 2025 to 2 May 2025.

The further-off Avengers films are subject to the most serious of delays. Avengers: The Kang Dynasty has been moved from May 2025 to May 2026. And its follow-up Avengers: Secret Wars is now pencilled in for May 2027, from its previous estimate of February 2026.
According to Variety these shifts are down to "production delays" and, of course, the ongoing WGA writers' strike.
However, one film has actually moved closer. Deadpool 3 has been brought forward from November 2024 to 4 May 2024.
Upcoming Star Wars and Aliens movies
There's more tasty Disney stuff ahead too. The next Alien movie is due in cinemas on 16 August 2024, to be directed by Fede Alvarez. He also directed the thrilling Don't Breathe and the surprisingly solid 2013 Evil Dead remake.
The next Avatar movie is due out in December 2025, and the next Star Wars movies are pencilled in for both May 2026 and December 2026. Still, given all the shuffling around we've seen in the Star Wars universe of late, we're not going to put too much hope into those dates until they get significantly closer.
Recently we also heard that there are potential delays ahead for season 4 of the Mandalorian due to the writers' strike, while filming for season 2 of Andor was delayed in April due to dangerous weather. This particular scene was to be filmed in a quarry in Dorset.

Why are WGA writers on strike?
The 2023 writers' strike began at the beginning of May, and we've not heard anything about a possible resolution just yet. A comparable strike took place back in 2007, and lasted from November until February 2008. If these latest strikes last a similar duration, 100 days, this latest action will come to an end in August.
This relies on there being some resolution found, though. Key issues for the strikers include how writers are paid for shows broadcast on streaming services or online, and how AI is to be used in future (and present) productions.
Related Reviews and Shortlists