ShortList is supported by you, our amazing readers. When you click through the links on our site and make a purchase we may earn a commission.
Learn more
Horror fans, rejoice! Freddy Krueger's blade glove is going up for auction
Fancy owning a piece of cinema history? How about 1,000?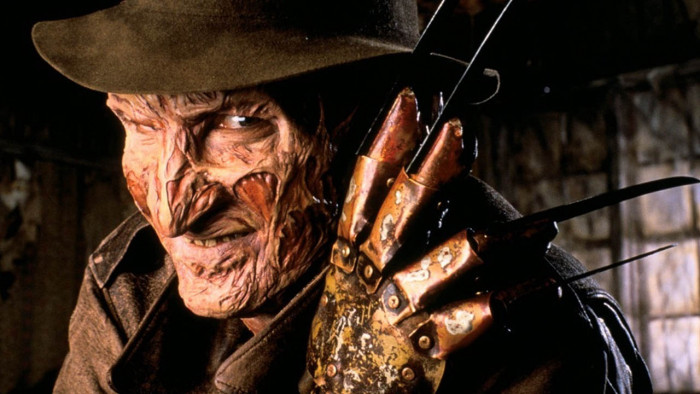 Some of the most iconic movie props of all time are about to go to auction, including Freddie Krueger's blade glove from A Nightmare on Elm Street.
This is one of the actual props used in the first Elm Street movie from 1984, and its sequel Freddy's Revenge.
Propstore, which is to hold the auction, says it has been screen-matched, meaning the peculiarities of the glove are identical to those of the one in the movies. It's the real deal, in other words.
"The original designer Jim Doyle and fabricator Lou Carlucci of this unforgettable piece have confirmed that this was the sole hero glove with metal blades fabricated for the original film and re-used in the sequel," reads the website. Fancy getting a piece of movie history for your home? Bring your wallet because this prop is expected to go for between £200,000 and £400,000, and already has a couple of remote bids on record.
The auction is going to happen in person on November 9 in London's BAFTA 195 Piccadilly. And there are so many lots, the action is to be split over four days.
More than 1800 pieces of movie and music history are under the hammer, and Freddy's glove isn't even the highest-valued item in there.
A C3PO head from Star Wars: A New Hope is expected to fetch between £500,000 and a million pounds, and bidding is already at £450,000. It's part of the Antony Daniels collection. Other items from it include a pair of C3PO hands used in Empire Strikes Back and Return of the Jedi, and a draft script of then first Star Wars movie.
A host of classic movies are represented in this auction. You could pick up Leonardo Di Caprio's outfit from Titanic, an Indiana Jones and the Temple of Doom whip or a remote controlled APC prop from Aliens. There's even an animatronic Gremlin from Gremlins 2, expected to go for up to £120,000.
It's a treasure trove of mind-blowing movie stuff. And if you're more into music, you can pick up an Angus Young Gibson SG guitar, or a Martin acoustic owned by Noel Gallagher.
If you want to dig in yourself, you can browse the whole catalogue over at the Propstore website. You'll also find details of how to bid there, should your pockets be better-lined than ours.
Related Reviews and Shortlists