ShortList is supported by you, our amazing readers. When you click through the links on our site and make a purchase we may earn a commission.
Learn more
Fast X early reactions revealed - this is what the critics are saying
The final Fast is here and it's as spectacular as you expect...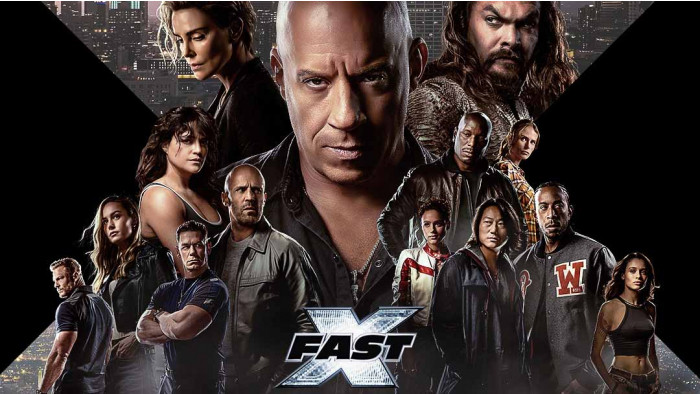 Fast X is out this month, the final-ish movie of a sprawling franchise that has burrowed into the public conscious, thanks to its constant push to outdo the previous entries.
First up: this Fast X early reactions article comes with a warning. There are absolutely no spoilers in the early critic verdicts we are highlighting below. But the web and, more specifically, Twitter is awash with big - Huge! Massive! - spoilers right now.
This is a real shame, so we thought we would warn you away for searching out reactions yourself! In short: we've been burned so you don't have to.
Now, on to the main event: Fast X is the final chapter of the Fast and Furious franchise. It was initially going to be split up into two movies, but now it looks like they are making a trilogy out of the finale.
This is complete overkill but, then again, this is The Fast And Furious - a franchise that started off about illegal car racing and ended up in actual space.
Here are what the critics are saying in their early reactions to Fast X - some likening it to Avengers: Infinity War and others saying it's the worst of the Fast movies yet!
To steal a pun from a former colleague, you all better Fast X your seatbelts...
---
Caught #FastX last week! It's a wild, non-stop action thrill ride that delivers the most shocking ending of the franchise, so far. Not perfect (end may divide fans), but it's been growing on me & I can't wait to see it again. Universal's def trying to make this its Infinity War. pic.twitter.com/0EWbLNezOi
— Kirsten (@KirstenAcuna) May 12, 2023
The best part of #FastX is #JasonMomoa. Loved his performance and he's having the time of his life in every scene as he goes after Dom and everyone else. Rest of the movie is exactly what you're expecting.

'Fast Five' is still my favorite. pic.twitter.com/q1vjUKthOf
— Steven Weintraub (@colliderfrosty) May 13, 2023
Fast X gets the Fast & Furious series back on track, and reason #1 is Jason Momoa, who plays Dante like F&F's version of The Joker. He's a gleeful psychopath, and it's delightful. Along with a story that avoids what made Fate Of The Furious and F9 feel stale, it's a win. #FastXpic.twitter.com/fgZy6gjYTR
— Eric Eisenberg (@eeisenberg) May 12, 2023
#FastX REVIEW: Epic, shocking & more furious than ever! Emotional triumph, CRAZY TWISTS & an intense climax that'll jerk your gears off for an explosive finale. This isn't just another fast film, it's one the BEST action movies ever made! A fitting end setting what's next #FAST10pic.twitter.com/1oOL4bcYUg
— Atom (@theatomreview) May 12, 2023
#FastX belongs to Jason Momoa and his decadent bad guy, Dante Reyes. Fierce and flamboyant, his perilous peacocking adds a sharp edge and some refreshing dark humor. The rest is ludicrousness with clunky elements but it is stupidly entertaining. What the Fast were you expecting? pic.twitter.com/9Xeuj2In7z
— Simon Thompson (@ShowbizSimon) May 12, 2023
#FastX is utterly ridiculous (I loved every second). Action sequences and one-liners left my face hurting from smiling so much. Momoa is hilarious. Ensemble rocks. Cinema? Please. Peak summer blockbuster? Hell yes. Built for a popcorn-filled big screen experience. @ComicBookpic.twitter.com/5XWLT4daQO
— Liam (@LiamTCrowley) May 12, 2023
#FastX is an entertaining thrill ride. It's a visual spectacle with some truly incredible stunts and some wildly outrageous moments you'd expect from the Fast franchise, but what Jason Momoa brings to the film as Dante is magic! His performance oozes charisma. pic.twitter.com/UjOlR77aEF
— Joseph Deckelmeier (@joedeckelmeier) May 12, 2023
#FastX is the worst Fast yet. Yes, including [insert your least fave here]. The action is fun but it's the 1st film to not up the ante from the last one & the trademark notion of "Family" is an afterthought.

But! Jason Momoa is God-Level in it and worth the price of admission. pic.twitter.com/zYdDFwSg0T
— Germain Lussier (@GermainLussier) May 12, 2023
Related Reviews and Shortlists