ShortList is supported by you, our amazing readers. When you click through the links on our site and make a purchase we may earn a commission.
Learn more
The Fast And Furious franchise is 10 movies strong now, with the arrival of Fast X. Well, 11 if you count the spin-off Hobbs & Shaw, but that would be cheating. So there are 10 FF films but which is the best Fast And Furious movie?
Well, that's where you come in.
In its time, the franchise has racked up some $6 billion (and counting) in box-office receipts. It's up there with the greatest franchises of all time.
Fast X is the latest and it's a bombastic, utterly ridiculous movie, according to early reactions, which is exactly the thing we need to see on the big screen.
Now, we know you have an opinion on the Fast & Furious movie, so we want you to help us rank them from the fastest to the most furious - or, in normal parlance, the best to worst.

We have our own opinion on this - and it is as follows:
10. 2 Fast 2 Furious
9. The Fate of The Furious
8. Fast X
7. Fast & Furious
6. Fast & Furious: Tokyo Drift
5. The Fast & The Furious
4. Fast & Furious 9
3. Fast & Furious 7
2. Fast & Furious 6
1. Fast Five
But this is all about you - don't let us sway you. Vote for your favourite F&F movie of all time and downvote the ones you weren't a fan of.
UPDATE: Fast X is out now and it has gone straight to the top spot in the box-office. There are signs of wear and tear on the star-packed vehicle, though, with its box office not quite matching previous F&F efforts... yet.
Best Fast And Furious movies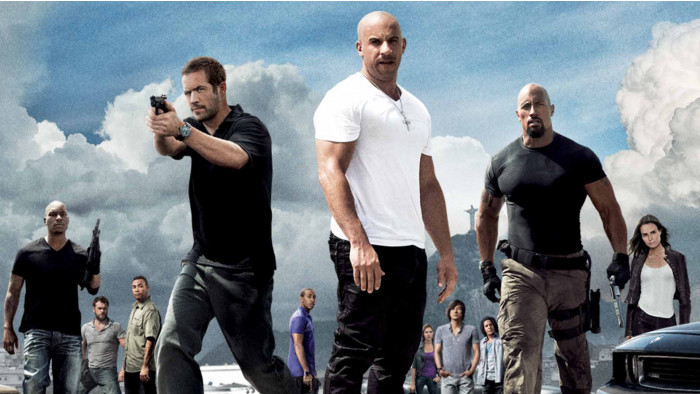 The one that's seriously five stars.
What can we say except, 'wow'. It's the Fast And Furious movie that has it all. The Rock and Vin Diesel squaring up (a sign of things to come), the train heist, the bank heist, the switching locations every 10 minutes. It's Dom as Bond and Jason Bourne all rolled into one. And the cars! This movie feels like an ending - and it almost was, but now we will have to wait for FF10 to see how things finally conclude.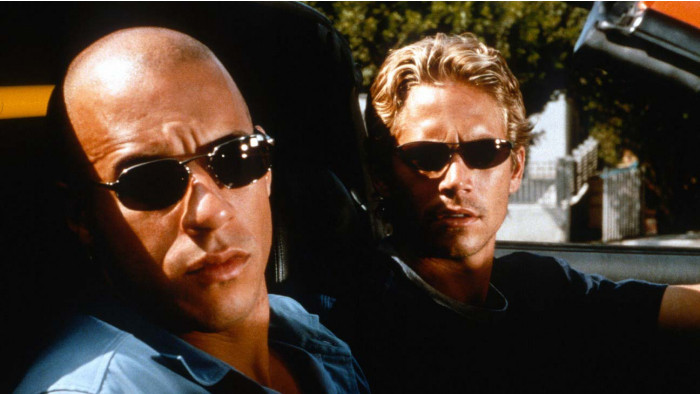 2

. The Fast & The Furious (2001)
The one that started it all.
It's dated, yes. The effects are a bit rubbish, yes. It's a total rip-off of Point Break, yes. But this is where it all started and the birth of the characters we have all grown up with over the last 20 years is a solid watch - and Vin Diesel's Dom has not changed since the beginning. Also, it has a great bad guy in the form of Rick Yune's Johnny Tran.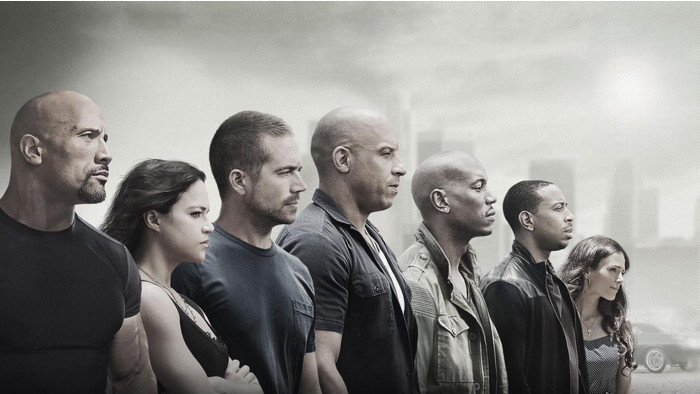 3

. Fast & Furious 7 (2015)
The one that waves hello, says goodbye.
While Hobbs & Shaw may have been the movie that pushed Vin Diesel and The Rock apart, it's an utter joy to see the characters in Fast & Furious 7. It adds a whole new level to the 'family' dynamic and we see some cracking hand to hand fighting come to the fore with Statham taking on both Diesel and The Rock (albeit separately). And then there is the tribute to the late Paul Walker which is masterfully done.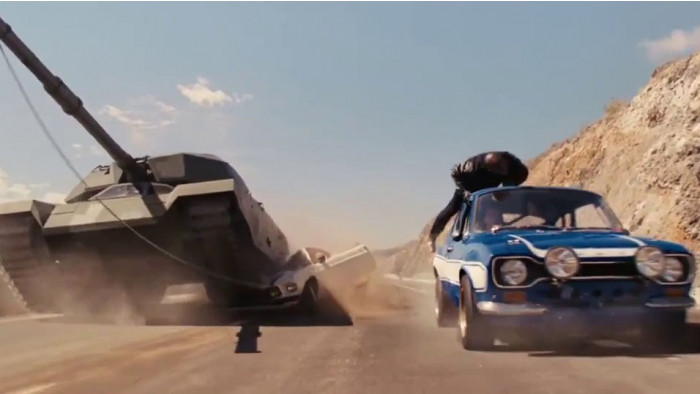 4

. Fast & Furious 6 (2013)
The one that has the never-ending runway.
It was meant to be Justin Lin's final Fast film but he came back for the latest. It does feel like his final movie, though, with him putting everything into the action scenes. From the tank meets car crash to the never-ending runway chase (which is exceptional), it just wraps everything up superbly. Oh, and it is pretty much just the action climax to Fast Five as the two films are very much connected.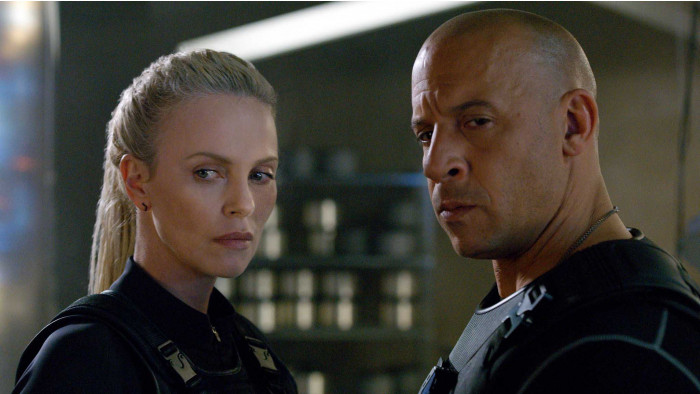 5

. The Fate of The Furious (2017)
The one where they doubled the budget.
With FF8 costing as much as the two Fast films prior, this is a BIG budget actioner that ramps everything up to 11 with mixed results. F. Gary Gray is commendable as director but the plot of Dom turning bad is just a little off. And as much as we love Charlize Theron, she's a touch dull as the Big Bad. But, Kurt Russell is fantastic as Mr Nobody and it's fun to watch the scenes with Vin Diesel and The Rock as they blatantly weren't in the same room together but still demand the exact same screen time, despite hating each other.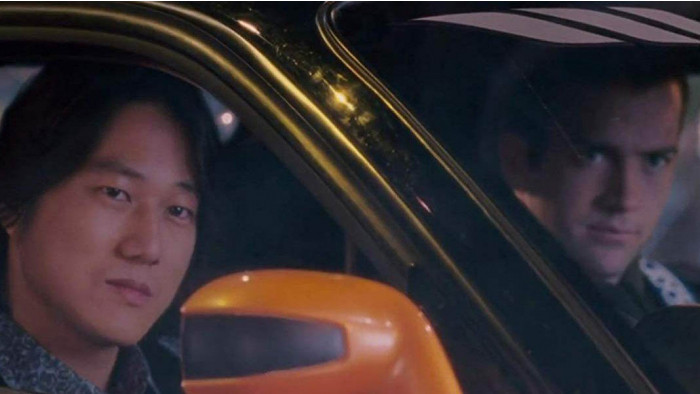 6

. Fast & Furious: Tokyo Drift (2006)
The one that isn't really a sequel but kind of is.
The third Fast & Furious is a bit like Halloween 3 when they forgot Micheal Myers exists and decided to do a movie without the main characters. Here we get Lucas Black as Sean Boswell, a drifter who loves a bit of drift racing. When he moves to Tokyo he gets into the drifting scene and we meet Han (Justice for Han!) for the first time. It's fun, but never going to top anyone's best of list (or is it?!)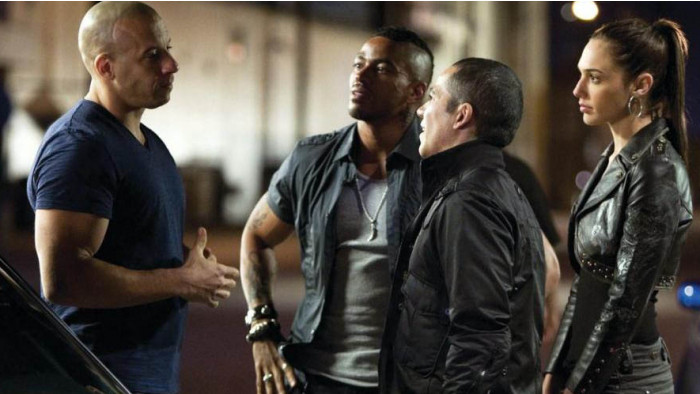 The one where Dom wants revenge.
Oof, this one is a bit depressing, fun but depressing. Someone close to Dom (Diesel) has died and he's out for revenge and we get this sort of mission-based plot as a result. This is a pivotal Fast & Furious movie, though, as it is pretty much the beginning for the franchise turning itself into a James Bond / Mission: Impossible style romp. And it stars a pre-Wonder Woman Gal Gadot.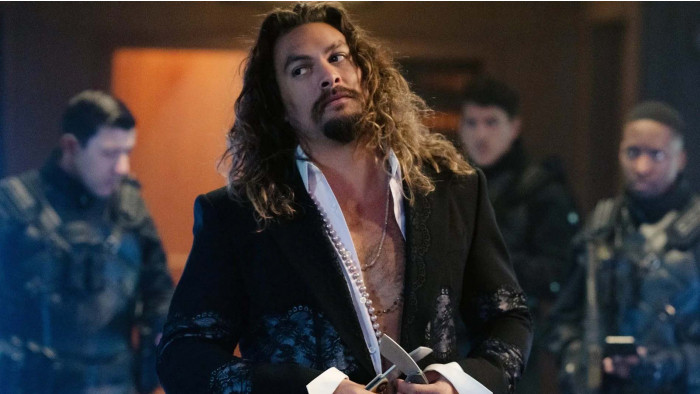 The beginning of the end for the Fast franchise, while Fast X is another fun-filled car chase it does feel like the movies are beginning to run on empty. There are high points: Jason Momoa's Joker-like villain is very entertaining and the cameos are very unexpected. Apparently this is the first of a trilogy which means Fast & Furious is nudging into LOTR territory with its multiple endings.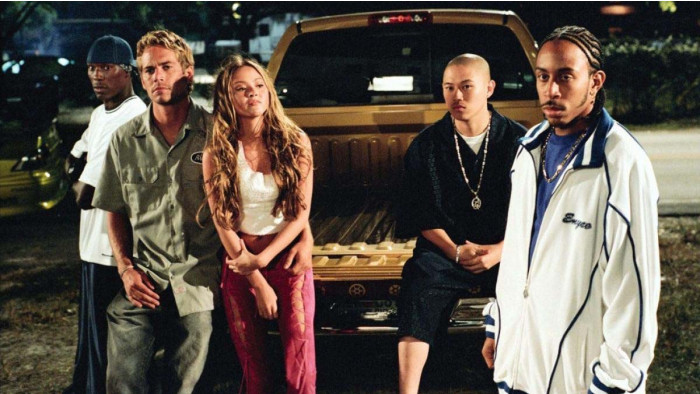 9

. 2 Fast 2 Furious (2003)
The one where they head to Miami.
John Singleton (RIP) directed one of the best movies ever made with Boyz n the Hood but his entry in the Fast franchise is divisive. While he did well to move the action to Miami, the plot just feels like a retread of the original with better cars and worse acting. It kind of feels like it's mocking the first film which may mean that it's a pitch-perfect parody of the FF franchise but we're not quite sure that's what he was trying to do.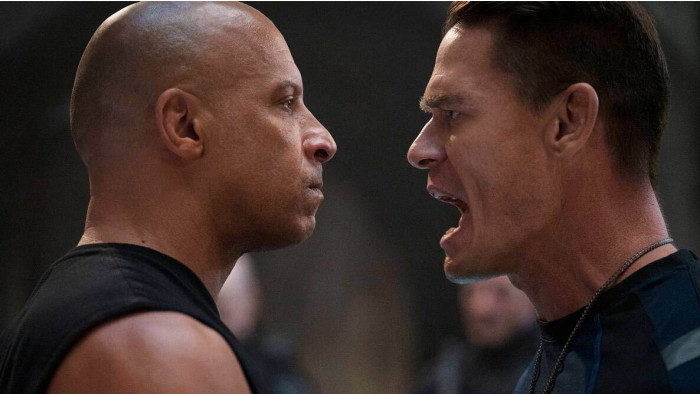 10

. Fast & Furious 9 (2021)
The one that's out of this world.
Well, we can't say much about this one without spoiling it before you watch it but let us just take our jaws from the floor and say that this one really has it all - and then some. It goes to places that are, well, beyond what we've seen before, has John Cena in it who is great as a mysterious new character and everyone looks like they are having a ton of fun. It also winks to the audience more than once, knowing that we are all in it for the ride.
Related Reviews and Shortlists