ShortList is supported by you, our amazing readers. When you click through the links on our site and make a purchase we may earn a commission.
Learn more
Captain America 4 gets a brand new name - and new image
Hollywood's imagination is firing on zero cylinders for this one.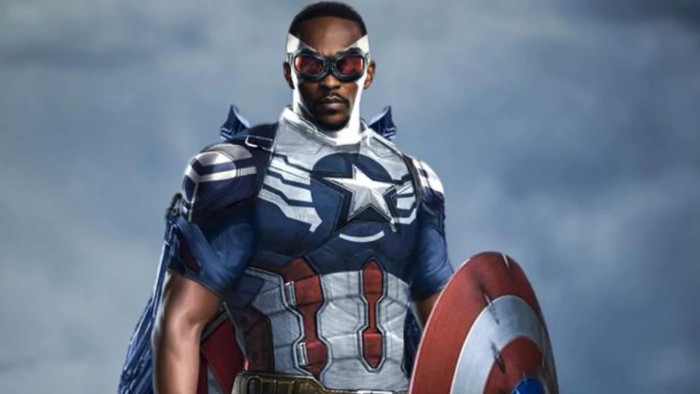 Marvel has announced a new name for the upcoming Captain America 4 film, expected to hit cinemas in May 2024.
Captain America: Brave New World is the film's official title, as revealed by Marvel on Twitter. We were previously calling it Captain America: New World Order.
This refreshed title sounds less like something a far-right conspiracist would ramble on about online, but then again Brave New World is also the title of a 1983 dystopian novel by Aldous Huxley that serves as a warning about repressive state control.
The title was previously used in Marvel comics too, but as part of the Secret Empire: Brave New World Series, in which Captain America only plays a small role.
We can't go looking there for titbits of info. Still, we know some details about Captain America: Brave New World.
What happens in Captain America 4?
This is, of course, the first lead Marvel film for Anthony Mackie, the new Captain America. It also sees Harrison Ford take on the role of Thaddeus Ross, played by William Hurt from 2008 right up to Black Widow, released less than a year before Hurt's death.
Marvel outed the film's new title with a picture of Anthony Mackie and Harrison Ford on set.
Marvel Studios' Captain America: Brave New World

In theaters May 3, 2024 (via @anthonymackie) pic.twitter.com/aJVKJC5ves
— Marvel Entertainment (@Marvel) June 6, 2023
Zoom right in on the image and you may notice Ford's shorts appear to be ripped. This suggests it was taken when shooting a scene after his character has transformed from Red Hulk back into his human form - although that's pure conjecture right now!
This is a big movie for Marvel as it focuses on one of its best-loved superheroes, now played by Mackie, who has taken control of the character since Chris Evans departed the MCU.
Unlike Evans's Captain America, Mackie's iteration is not actually a superhero.
"What you have to realise about Sam—he's a superhero who is not really a superhero. There's no secret serum. There's no this or that. I just have wings on my suit that I got from the military. So everything that I do, I do as a common man," he told Men's Journal back in September 2022.
Captain America: Brave New World's director is Julius Onah, who also directed The Cloverfield Paradox and 2019's Luce.

Related Reviews and Shortlists