ShortList is supported by you, our amazing readers. When you click through the links on our site and make a purchase we may earn a commission.
Learn more
The best movie car chases of all time
Put the pedal to the metal, with these fantastic movie car chases.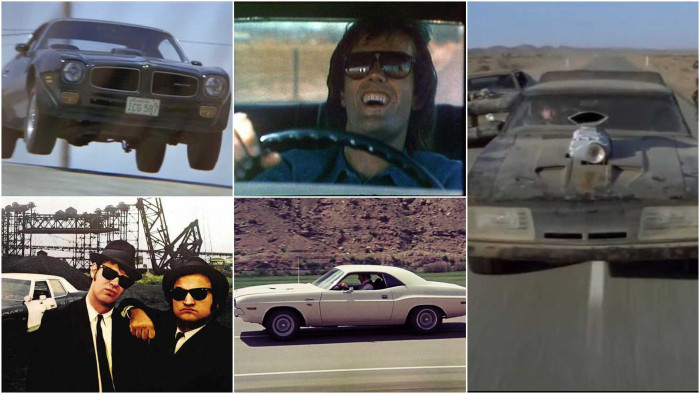 Four wheels, a fearless driver and stunts. Lots of stunts. The best movie car chases are always a thing to behold when you see them on the big screen.
Here we have selected 20 of our favourites, the ones that stick in the mind most when you think of putting the pedal to the metal.
Oh, and while we haven't been able to single out a specific chase from the Fast and Furious franchise, if you are a fan then head to our best Fast And Furious movies list.
Below, the car really is the star...
The best car chases of all time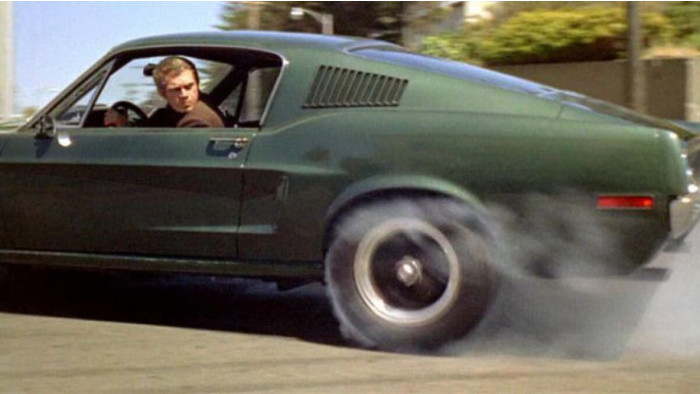 The coolest man ever to grace the big screen takes centre stage in the greatest car chase ever. Steve McQueen is Lieutenant Frank Bullitt: a tough-talking, no-nonsense cop who would rather sacrifice a limb than suffer a fool. San Francisco's mountainous slopes are the setting for the film's genre-defining chase, which sees Bullitt, in his sumptuous Ford Mustang, doing his damnedest to shed a pair of hitmen. Aside from the astounding hang time the cars achieve in hurtling down the tram-lined hills, the sequence boasts the sort of first-person viewpoint that causes the audience to flinch each time Bullitt takes a corner too sharply. After 10 minutes of Bullitt ducking gunshots at his steering wheel, the pursuit ends with the hitmen careering into a gas station before being swallowed by a fireball. Much emulated, never bettered.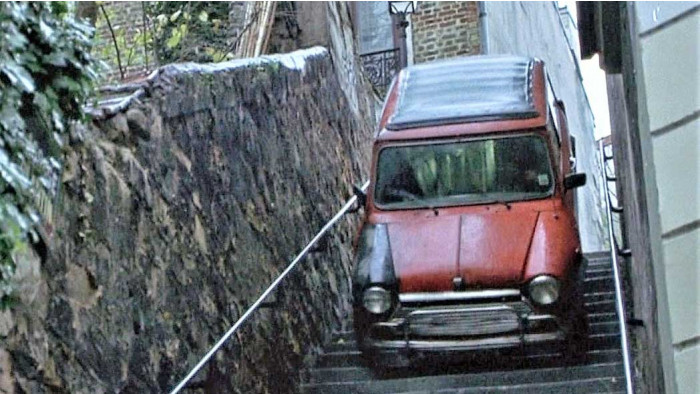 2

. The Bourne Identity (2002)
While other reckless drivers on this list require high-end supercars for their chases, Matt Damon's super-spy causes carnage in a Mini Cooper, which, in the scene's highlight, he plunges effortlessly down a steep stone staircase.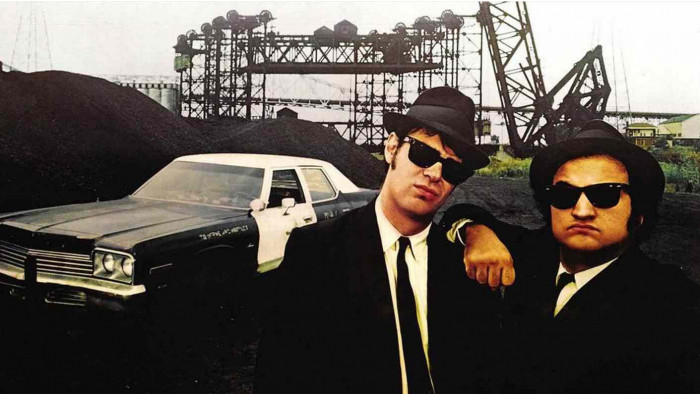 3

. The Blues Brothers (1980)
Having incurred the wrath of the Chicago police, the sharp-suited duo (John Belushi and Dan Aykroyd) plough their Dodge into a busy shopping mall in order to escape. Cue decimated stores and shrieking consumers, all set to a stomping soul soundtrack.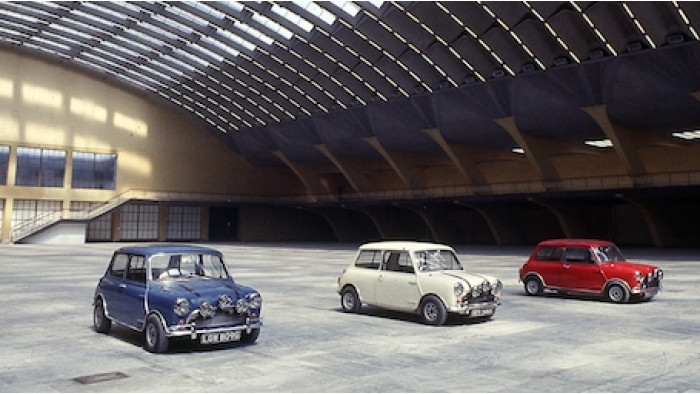 4

. The Italian Job (1969)
If there's a better way to spend Christmas Day than watching Michael Caine outrun Italians, we've yet to experience it. Caine's Charlie Croker leads a crew of Minis past Turin's landmarks, cheerily pilfering people's lunches in the process.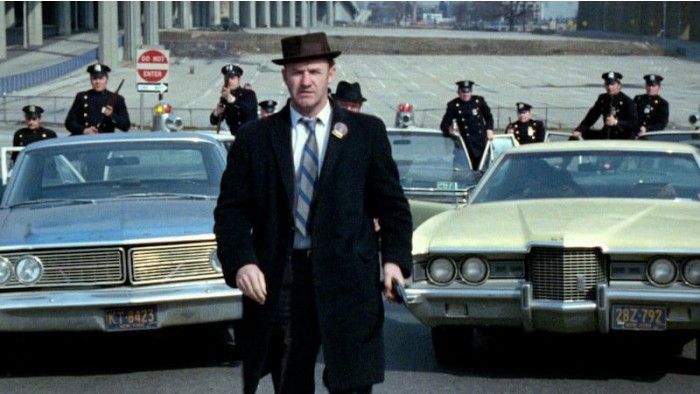 5

. The French Connection (1971)
While most of the chases on this list were filmed in properly cordoned-off areas, Gene Hackman's high-speed pursuit of an elevated train was shot in an open Brooklyn neighbourhood.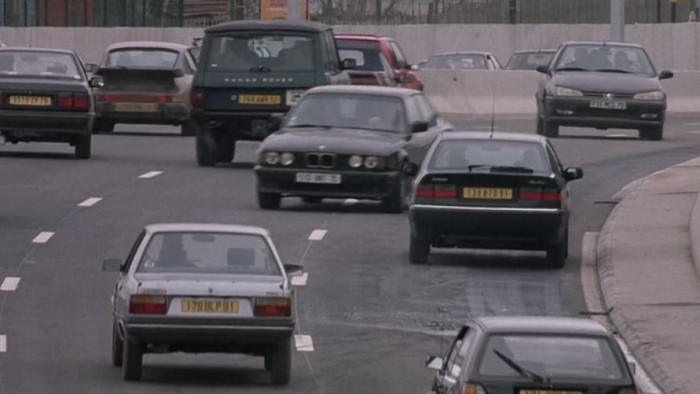 There are several spectacular chases in this heist thriller, but for sheer knuckle-whitening realism, the tunnel-based, pile-up-laden pursuit of Deirdre (Natascha McElhone) through Paris by Messrs De Niro and Reno takes first prize.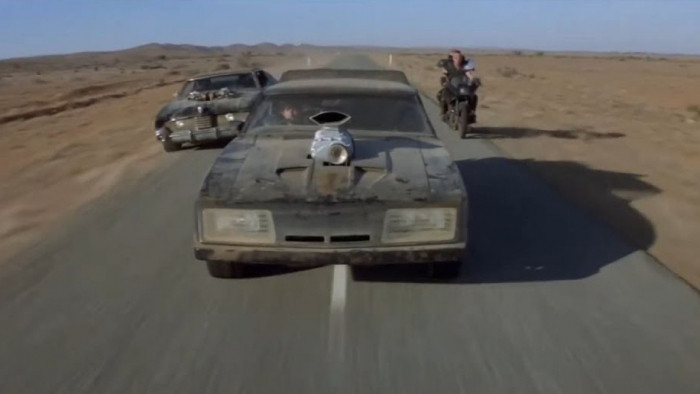 Set in a post-apocalyptic world where petrol is in scarce supply (yet, apparently, hair dye and ludicrous make-up are still readily available), the second Mad Max culminates with a battered Mel Gibson being pursued while driving a lorry full of fuel.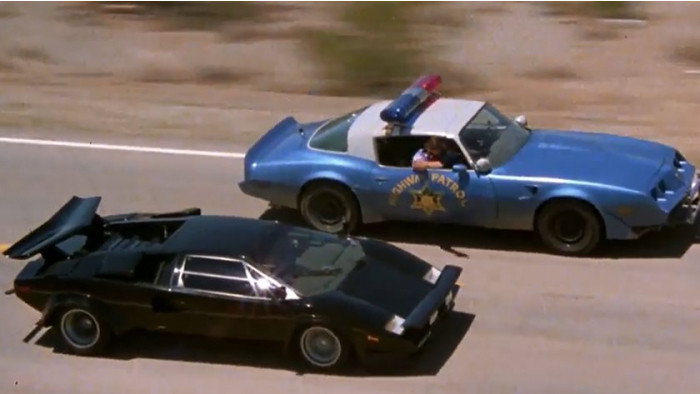 8

. The Cannonball Run (1981)
Based on a genuine Gumball-style cross-country rally, this rubber-burning comedy follows a crew of competitors (including Burt Reynolds and Roger Moore) as they screech their way over highways and deserts in an effort to finish first.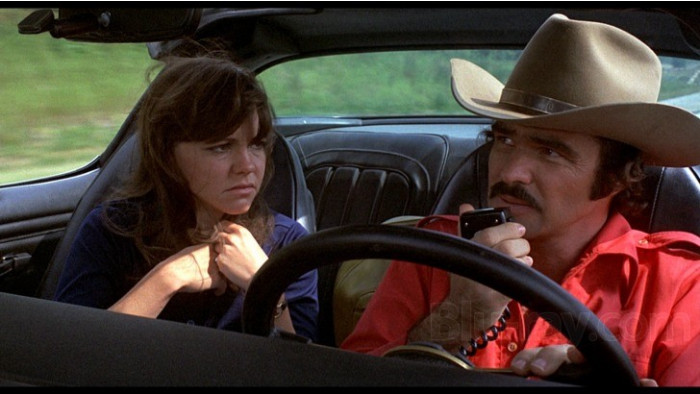 9

. Smokey and the Bandit (1977)
Big of hat and bushy of moustache, Burt Reynolds stars as the titular Bandit: a trucker who is being hounded across the US by lawman Buford T Justice. Of the many incredible stunts Reynolds pulls off to get 'the man' off his back, the most impressive is leaping his '77 Pontiac Trans Am over a broken bridge.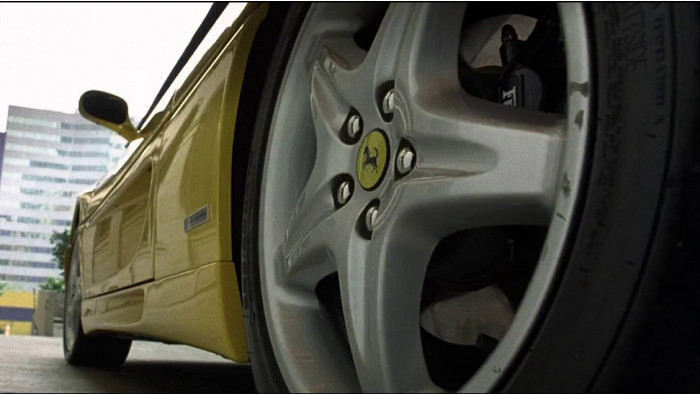 What do you get if you put Sean Connery in a Humvee and Nicolas Cage in a Ferrari? A thumping good car chase. San Francisco hills, toppling telegraph poles and decimated water trucks all feature, as Connery clatters into every car in sight.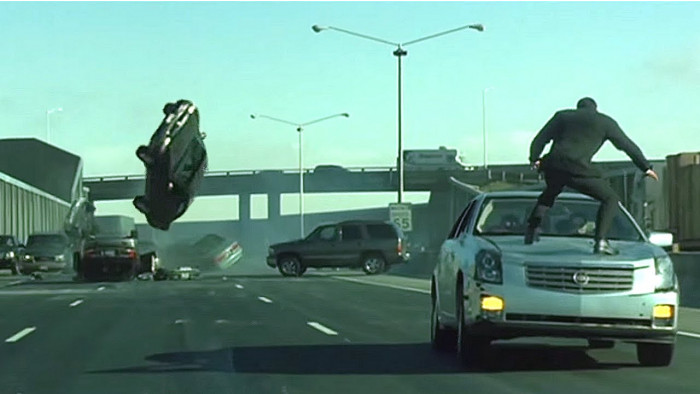 11

. The Matrix Reloaded (2003)
Morpheus and Trinity's freeway getaway in the second Matrix instalment blended CGI effects with real-life stunt driving to eye-popping effect. Bullets ricochet off windscreens, vehicles are crushed and sent somersaulting through the air, and there's even an in-car fist fight.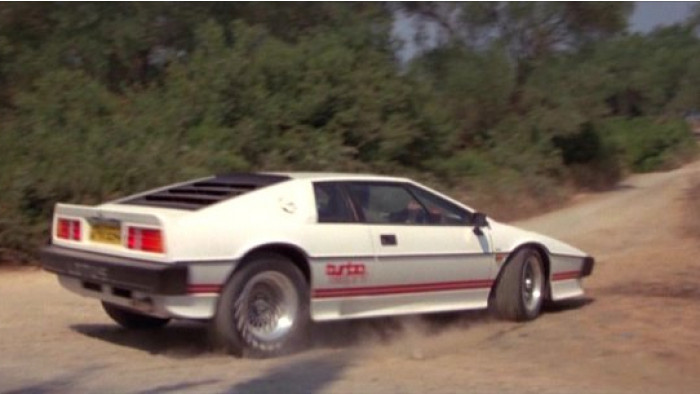 12

. For Your Eyes Only (1981)
A Bond film isn't a Bond film without a car chase, and a car chase list isn't a car chase list without a Bond film on it. Our pick is this wry outing for Roger Moore, which sees him driving a rickety yellow Citroën down winding roads and over near-vertical hills.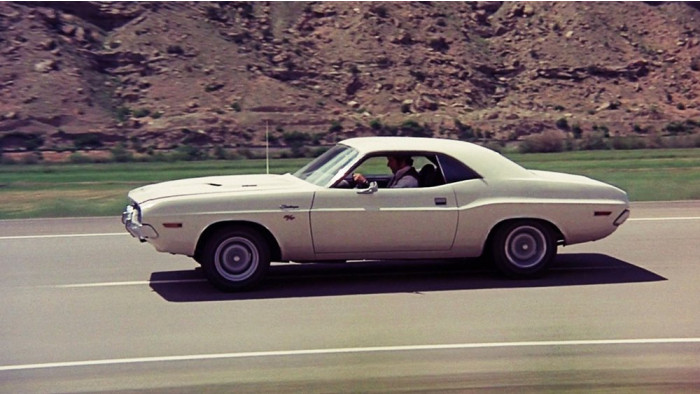 13

. Vanishing Point (1971)
The real stars of this cross-country thriller are the soundtrack and the 1970 Dodge Challenger. Oh, and the nude female motorcyclist. The final scene, in which said Challenger smashes into two bulldozers, is a fiery marvel to behold.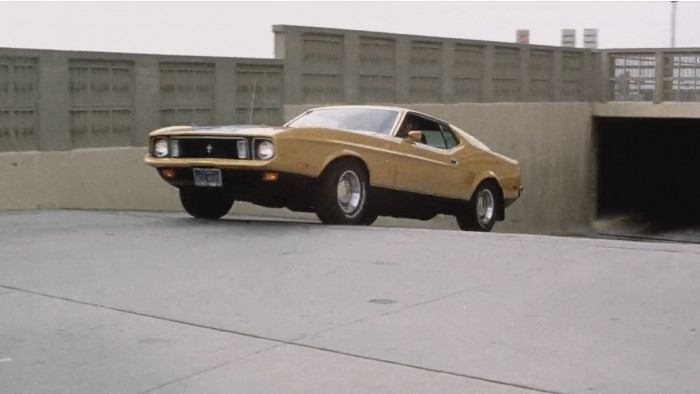 14

. Gone in 60 Seconds (1974)
The original 60 Seconds — directed by and starring stuntman HB Halicki, AKA 'The Car Crash King' — saw 93 cars destroyed and featured a 40-minute chase in which a '73 Ford Mustang flies 30ft into the air.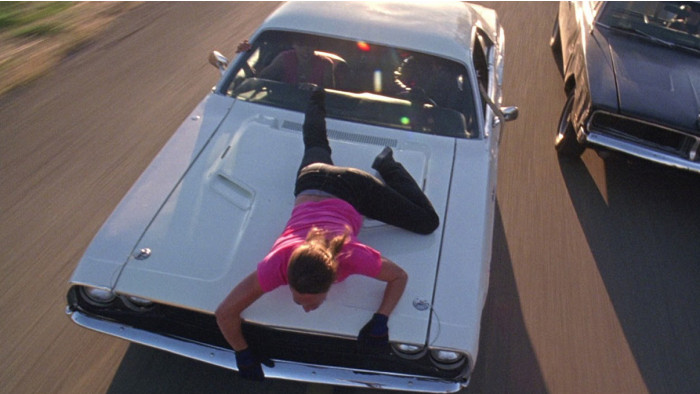 Tarantino's grindhouse thriller sees three girls playing an innocent game of 'ship's mast', where a passenger is strapped to the bonnet of a car with only a belt. Until they're interrupted by sociopathic spoilsport 'Stuntman' Mike (Kurt Russell), who attempts to run them off the road in a '69 Dodge Charger.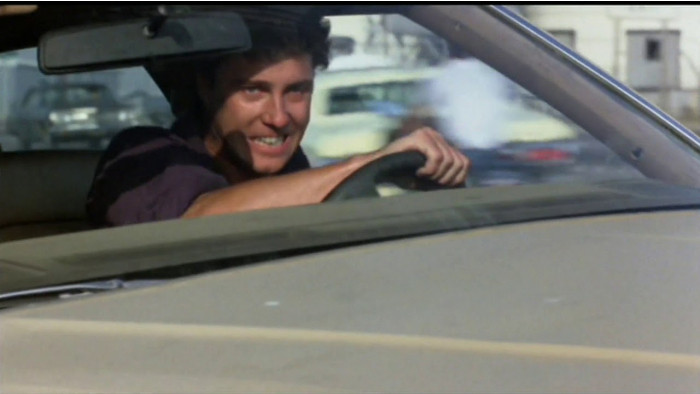 16

. To Live and Die in LA (1985)
Classic buddy cop action, as two secret servicemen are pursued through LA following their involvement in the shooting of an undercover agent. What it lacks in explosions, it more than makes up for in slick driving and Aviator sunglasses.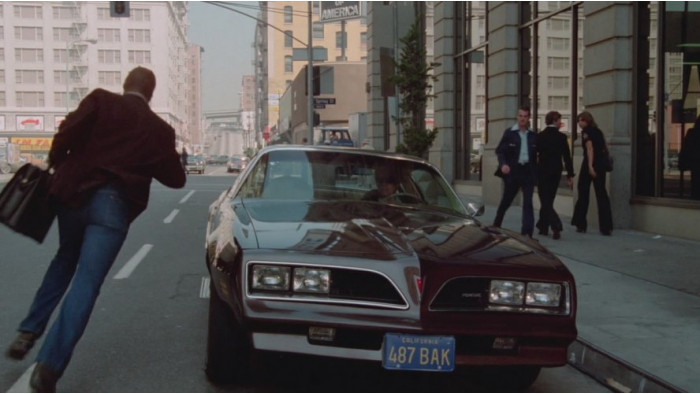 Of all the chases in this drama about a criminal wheelman, we're most keen on the first, which sees Ryan O'Neal carving up the streets of LA at night.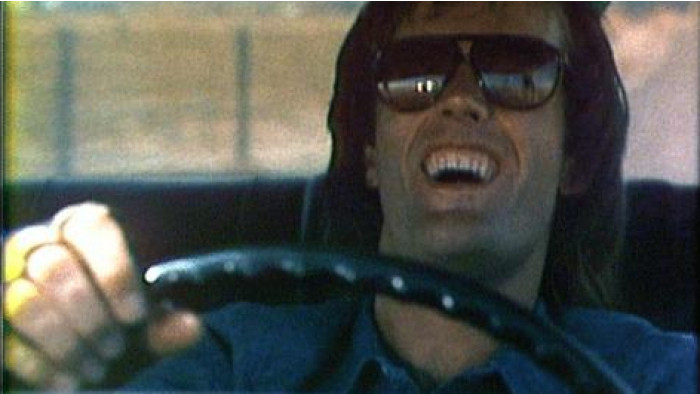 18

. Dirty Mary, Crazy Larry (1974)
Good title, better car chase. Peter Fonda stars as Larry, a Nascar driver whose decision to blackmail a businessman ends with him attempting to out-manoeuvre police cars and helicopters.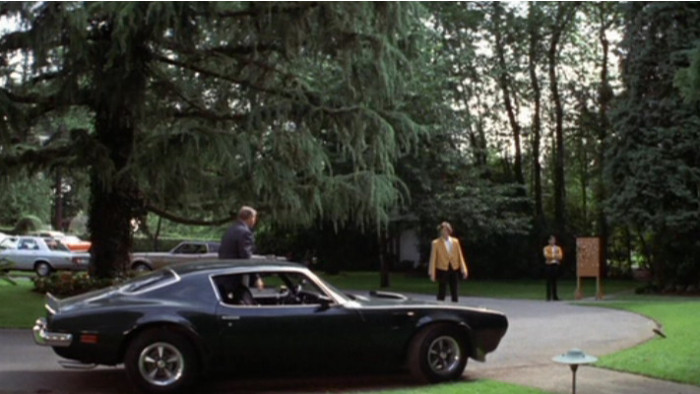 This John Wayne vehicle (pun, regrettably, intended) features the first ever on-screen 'air cannon rollover', in which the car is fitted with explosives and flipped over. The resulting footage is predictably spectacular.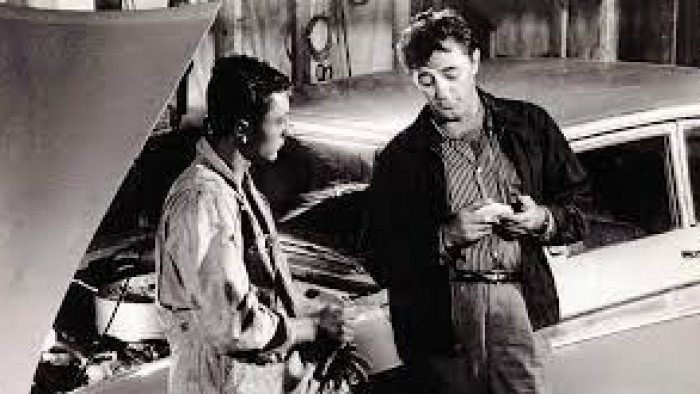 This cult crime drama finds Robert Mitchum playing a moonshiner. Its finest scene sees Mitchum deploy a homemade gadget strapped to the bumper of his car, which unleashes an oil slick to de-road his followers.
Related Reviews and Shortlists