Go into any decent bookshop and you'll likely find a whole range of graphic novels aimed at adults, crossing every genre imaginable.
Even if you live somewhere that no longer has a place to buy paper copies of books, the app Comixology lets you read thousands of comics on a phone or tablet. It helps that they have constant sales to tempt you into building a nice big collection that you'll never have time to read.
Below, we've picked out ten graphic novels made for adults that are well worth your time, from comics journalism, to dystopian sci-fi, and even one story featuring superheroes.
Remember to upvote or downvote to have your say.
The 10 best graphic novels for adults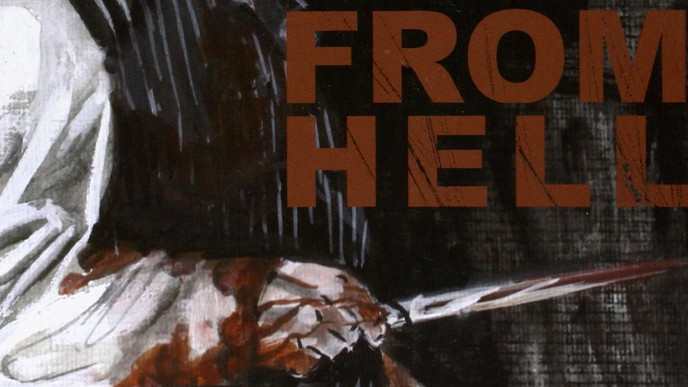 Possibly Alan Moore's greatest work - at least the one most adults should read - From Hell is about the Jack the Ripper murders.But it's not a mystery story. It's about the city of London at that moment in time, and how the murders are almost a prelude to the century of horrors to come, with some elements of the story bordering on science fiction. It's an entrancing read, with grimly detailed art by Eddie Campbell that perfectly brings the underbelly of London to life. While originally published in black and white, Campbell is currently working on a gorgeous colour version of the story with the subtitle 'Master Edition'.
Writer: Alan Moore Artist: Eddie Campbell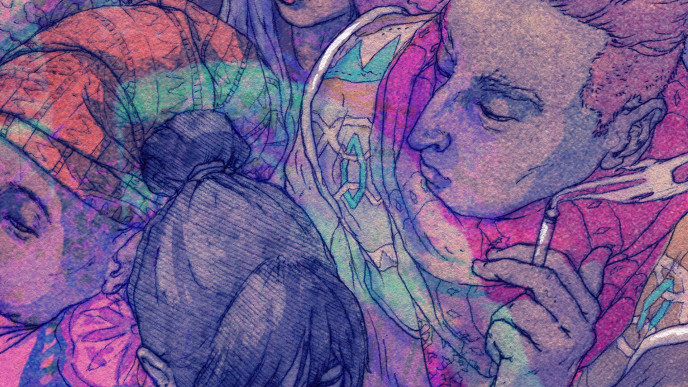 In a future where the real world is so miserable it's essentially buried under layers of an augmented reality network, inventor Fin finds herself locked out, and begins to uncover a conspiracy that explains why. The digital dystopia presented by Square Eyes is scarily busy and psychedelic, contrasted by the grey near-ruins of the modern age. The world building in this book is extraordinary.Take your time to absorb the crowd details and bits of characterisation layered into Anna Mill's art.
Writer: Luke Jones, Anna Mill / Artist: Anna Mill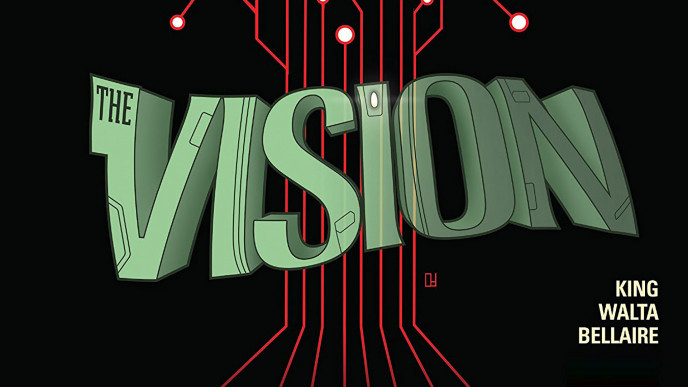 The Vision, The Avengers' android hero, builds himself a family of androids then moves in to a small town in America. The family's doomed attempts to acclimatise make this a compelling and unusual Marvel book, perfectly self-contained in the twelve issues collected here. It has been (accurately) compared to a Twilight Zone episode, and contains more than a few nasty twists. This particular book even got a nod of approval from Vision's MCU actor Paul Bettany.
Writer: Tom King / Artist: Gabriel Walta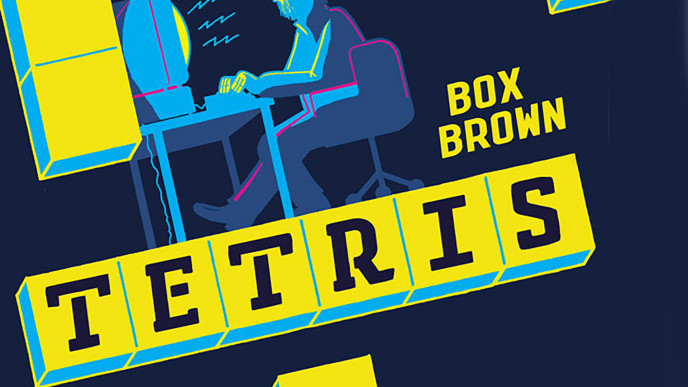 If you've never heard the remarkable story behind one of the most popular video games ever, this graphic novel captures its creation perfectly. You'll learn how it was developed by Alexey Pajitnov, how various opportunists and even the Soviet government vied for control over its rights, and how it eventually ended up on Nintendo's Game Boy console where it became a phenomenon. This book tells that entire story from many surprising angles, with some details that will completely shock you if you're not familiar with the game's journey.
Writer and artist: Box Brown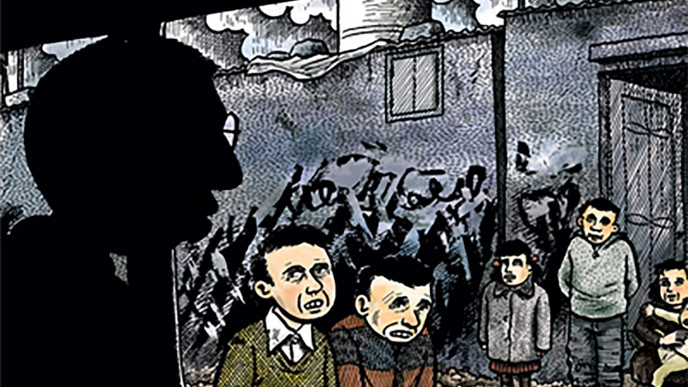 Joe Sacco is a journalist who uses cartoons to tell his stories. His work is famous and well-respected, and the book Palestine is a great starting point for his style. Based on two months Sacco spent in the Occupied Territories in 1991-1992, this book explores the Israeli-Palestinian conflict and its effect on the Palestinian people. His journey is presented mostly through a fascinating series of encounters with strangers, which creates a powerful empathy for those being represented.
Writer and artist: Joe Sacco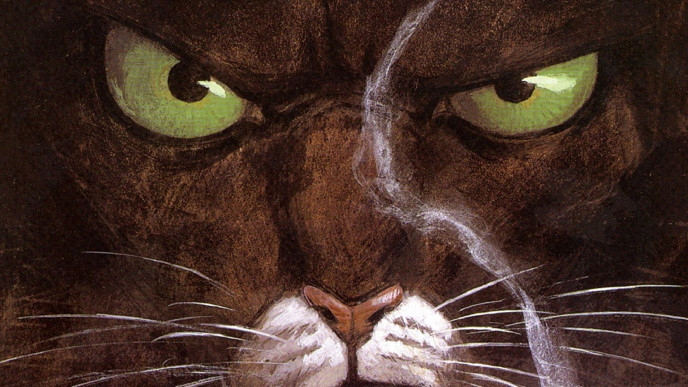 A noir mystery set in a world full of anthropomorphic creatures, Blacksad is basically about a giant cat solving the murder of another cat. In this universe, each character is assigned to an animal that suits their personality. It's as accomplished as the noir movies that inspired it, and there are two more volumes, if this first one captures your imagination.
Writer: Juan Diaz Canales / Artist: Juanjo Guarnido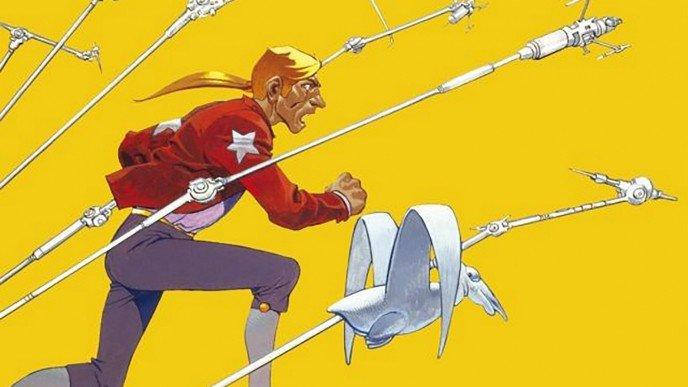 The Incal is the story you should read if you've never encountered the influential art of the late Jean 'Moebius' Giraud, who here creates a weird and wonderful futuristic universe with writer Jodorowsky, famous for his doomed Dune adaptation. Detective John Difool uncovers the mythical item known as The Incal, which puts him in the sights of extremely powerful people. It feels like The Fifth Element wouldn't exist without this as its forerunner - Giraud worked on both.
Writer: Alejandro Jodorowsky / Artist: Jean 'Moebius' Giraud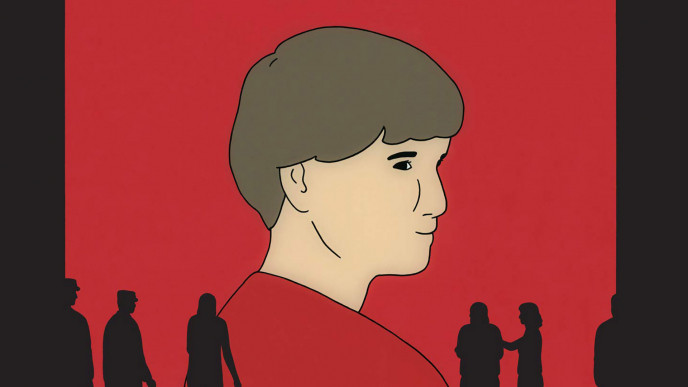 A woman called Sabrina goes missing, and tapes start to emerge that show her murder. This story shows how these events affect the people in her life, and how their grief is compounded by the strange and intrusive ways we talk about crime in the modern age: the internet obsession with seeing the videos in question, and how the perpetrator is given unwarranted attention. Sabrina is a tough read, but it's a perfect examination of how little privacy we allow people in the face of such awful events.
Writer and artist: Nick Drnaso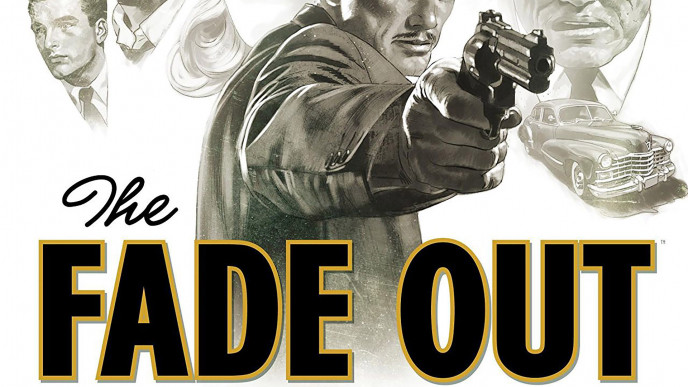 The many collaborations of writer Ed Brubaker and artist Sean Phillips are all worth checking out, from the Lovecraft-meets-noir tale Fatale to the long-running Criminal series. This late '40s Hollywood crime tale set during the Blacklist is perhaps the easiest to pick up, since it's just 12 issues long. It's the perfect read if you enjoy the excellent Old Hollywood podcast You Must Remember This, and explores the era's questionable morality and tendency to create instant victims.
Writer: Ed Brubaker / Artist: Sean Phillips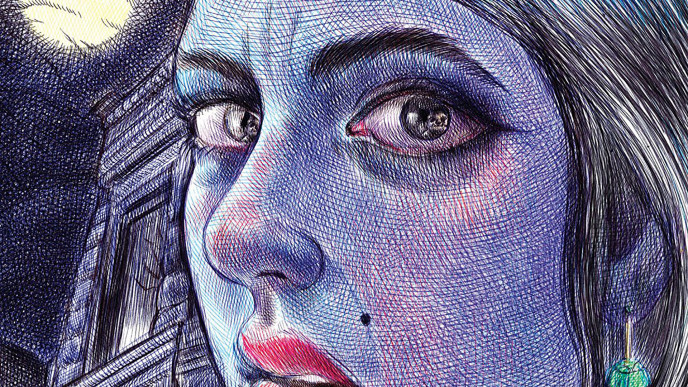 After her neighbour is murdered in late '60s Chicago, a young girl seeks to uncover what really happened, documented in the form of a diary rife with classic monster movie imagery. Each page is scrawled in pen on lined paper - a clever storytelling format that delivers both dazzling art and real-feeling characterisation. This was Emil Ferris's first published comics work, released when she was 55.
Writer and artist: Emil Ferris