We've all spent so long waxing, shaving and epilating our body hair, it's hard to remember there are other options – some of which have significant advantages when it comes to pain, ease of use and long lasting results.
One such option is laser hair removal. It used pulses of light to damage hair follicles and prevent regrowth, leading to longer lasting smoothness. You will have to redo some areas, but it will still last considerably longer than waxing, shaving or other forms of hair removal.
You will need to read product advice before you buy, however. While this is generally good practice for any big purchase, it's particularly important with laser hair removal products, as some don't work on all skin types or hair colours, and those with darker skin or lighter hair may find machines less efficient.
Here's our pick of the best. Upvote the laser hair remover you'd choose.
Related: Best hair straighteners, test by our expert

Best laser hair remover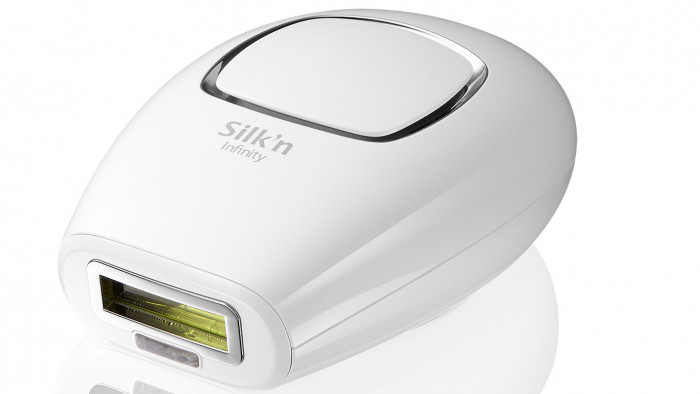 Another product catering to a large range of skin tones, the Silk'n hair remover has an in-built sensor, meaning you know exactly which mode is best for your skin.
It has other impressive features, too. You can use without goggles or contact gel, for one, and it has a Bluetooth connection and app. It's also designed to be lightweight, so is easy to take with you in a bag if you're travelling.
Simply shave and dry your skin and go! Full body hair removal in less than half an hour.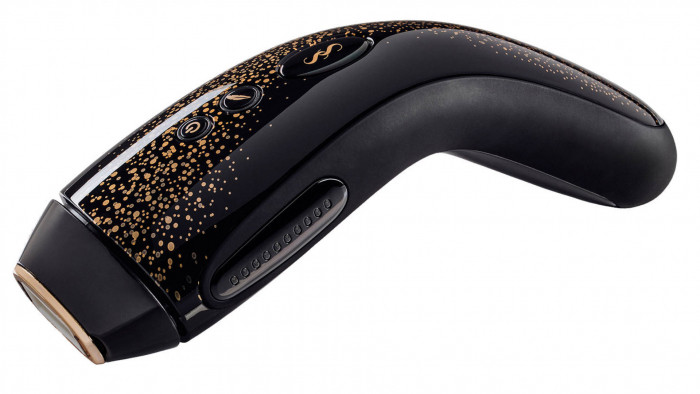 If buying a device with a range of uses is what you're after, the SmoothSkin Muse is a great option. You can use this on underarms, bikini line, your legs and even your face – a really good all rounder.
SmoothSkin recommends you develop your treatment plan as you go along, starting with the more gentle mode and gradually increasing the intensity until you start to see results.
And as a nice bonus, the model itself has a great design – so it'll look smart in your bathroom cabinet, too.
Another nice-looking product, the Iluminage Touch combines two types of hair removal technology, IPL and RF, to provide the most comprehensive hair removal. The company promises up to 94% hair reduction in six weeks.
If you have blonde or red hair, you're in luck. The Iluminage Touch will work on you. It can also be used on the upper lip, jawline, neck and chin, with a precision adaptor provided to target small or awkward areas.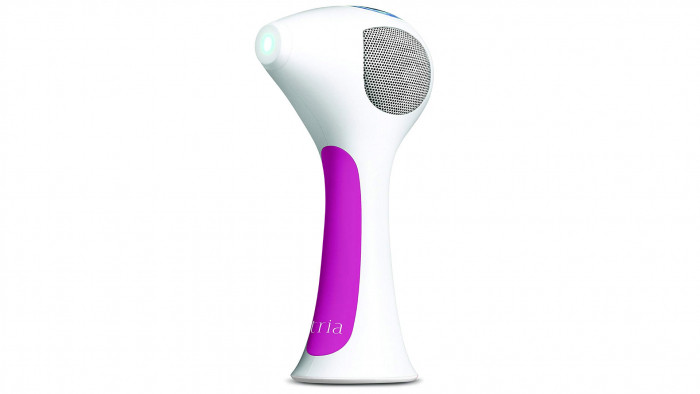 The Tria is a bit more of a hardcore choice than other products on offer. Using the same kind of laser treatment you might get in a professional clinic, this is the only product on the list that will permanently remove your hair.
This does come with a little discomfort – the highest setting available is a little painful, and it's advised that you use cooling gel beforehand.
Unfortunately, the Tria only works on darker hair colours – so anyone with blonde, red or grey hair will need to look elsewhere.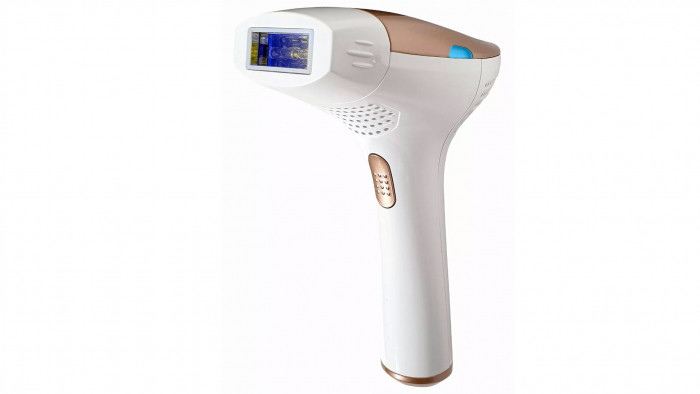 As the name suggests, this system has three modes, and can be used all over the body. Arms, legs, bikini line, underarms – no matter how sensitive the area, you're sorted.
Five energy levels can be used for various skin tones, and working, gliding and stamping modes means you can cover large areas quickly while targeting smaller or more awkward spots.

Speed is of the essence here – who wants to sit around removing their body hair for hours at a time? But the Faustina promises to remove an entire body of hair in just half an hour. Impressive stuff.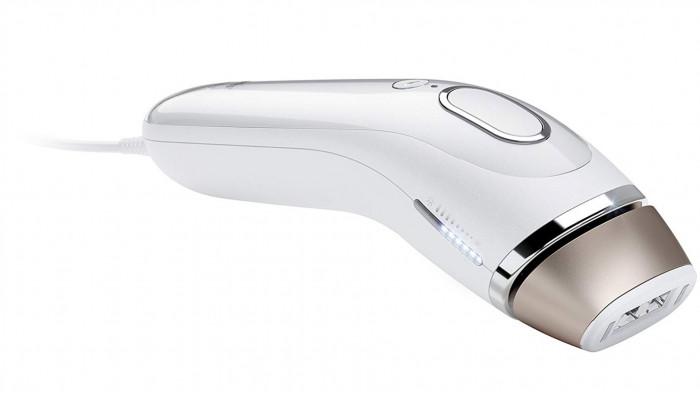 The Braun Silk-expert is a great choice for those keen to protect their skin. Unlike other products, it has an automatic power-changing setting, detecting changes in skin tone as it goes and adjusting accordingly.
This could also be the product for those with more sensitive skin; the Silk-expert has two modes, gentle and extra gentle, for those worried about harshness on their skin.
Different modes work for different uses. The faster flashing mode is great for legs, where skin is more hardy and less sensitive. Single flashes work better for more sensitive areas or one off patches.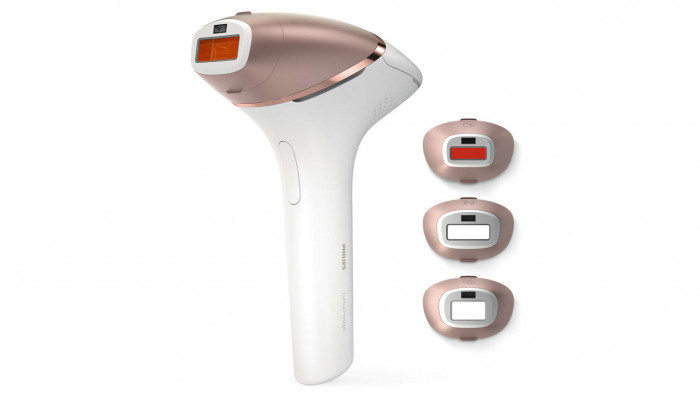 Promising up to two months of hairless skin, the Philips Lumea Prestige is one of the best selling laser hair removal products out there. You'll get up to 92% hair reduction after three uses (though obviously this will differ from person to person) and can use either corded or uncorded.
Unlike other IPL systems, the Lumea comes with numerous curved attachments, making it far easy to get to those hard to reach areas.
A number of settings mean different skin tones are catered for. And although you will need to double check the product specifications before use, this model also has one other benefit – it also works on darker skin.