Hair removal is never fun at the best of times. It's time consuming, often expensive and nearly always painful. It could rank as one of the more tedious beauty rituals we like to perform. But do you choose an epilator, a razor, wax strips, or hair removal cream?

We all have our favourites – and they all come with pros and cons. Hair removal cream makes your legs super smooth, but also sometimes smells pretty pungent. Shaving is quick and pain-free, but often leads to rashes or cuts. Waxing is great for long lasting smoothness but is, unfortunately, somewhat painful.
But what of the humble epilator?
If we're completely honest, you're unlikely to have a completely pain free epilating experience. But there are other things that make up for it. Epilating works a bit like waxing, pulling your hair from the root – which also explains why it lasts much longer than shaving.
It even works on hairs as small as 0.5mm, meaning the tiniest hairs will be removed. And you can even do it from the comfort of your own home. Bliss.
Not sure where to start? Here's our guide to the best epilators out there.
Related: Best mascara, tested first-hand

Best epilators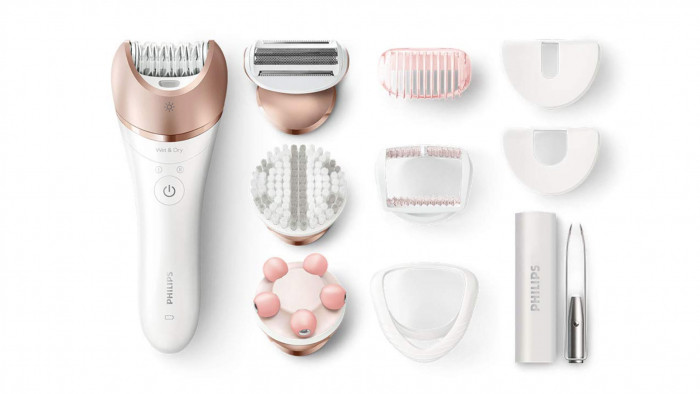 This is one of the more comprehensive epilating sets out there. But its range of heads and brushes makes your epilating experience as smooth as possible (see what we did there?).
The Satinelle can be used in and out of water, and has settings for legs, body and face – including more delicate areas including your underarms, bikini area and upper lip. An optional light attachment means you won't miss even the tiniest hairs. Importantly, it also comes with an exfoliation brush, which stops any pesky ingrown hairs from bothering you.
And as for pain relief? An attachable tautening cap will tighten the skin, minimising the pain.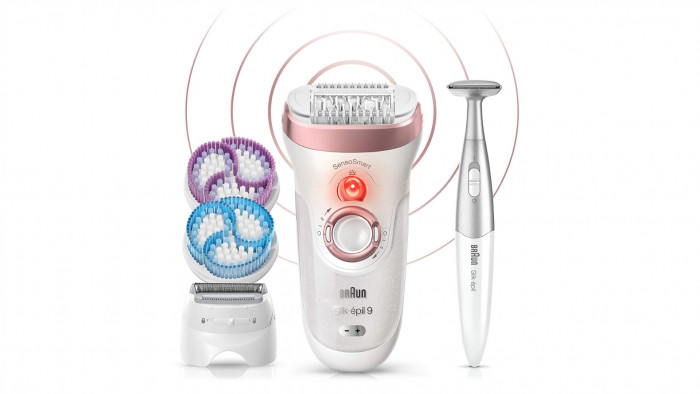 Yes, it's pricey. But the Braun Silk-épil 9 9 epilator, exfoliator and skin care system is also one of the best epilators money can buy, frequently topping lists of best buys by experts.
Braun describes the SkinSpa as the "world's first smart epilator". It says its pressure technology helps "guide your epilation" to remove more hair than ever. Exfoliation brushes mean ingrown hairs will be a thing of the past, and the model can be used either wet or dry.
Where it really starts to shine is in its extra attachments. There are a whopping thirteen of the things. A shaver and trimmer helps you stay smooth in more sensitive areas, and an additional bikini trimmer is also included. And a smart light, much like the Satinelle's, means you won't miss a single hair.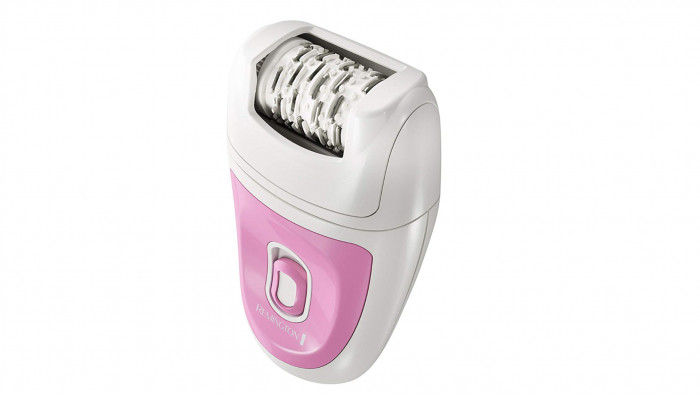 One of the cheaper epilators out there, the Remington EP7010 is best for those on a budget. It doesn't come with the bells and whistles of some of the other products you can get. But as you can see, that's reflected in the price.

That's not to say it's feature free, though. The Remington EP7010 has two speed options and a cap that bends with your body so you can get to those weird behind-the-knees spots. A removable head lets you clean it easily too.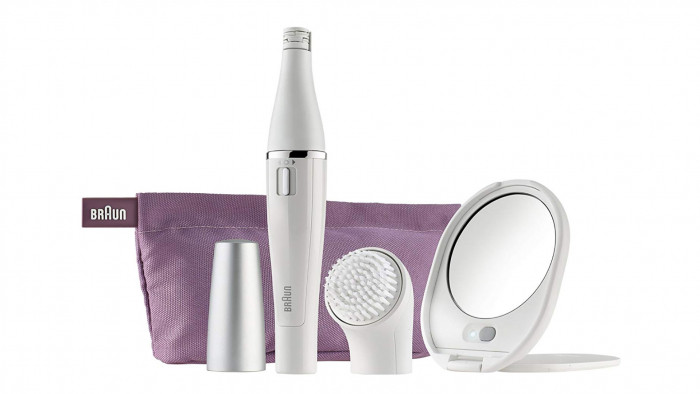 Want something more specific? That's where the Braun FaceSpa Pro 911 facial epilator comes in.
As the name very obviously suggests, this product is designed for facial hair. What makes this product noteworthy is its built-in cleansing brush system – so you'll removing facial hair and clean your pores at the same time.
Because it's designed for the face, it's particularly gentle – so much so that it even works on sensitive skin.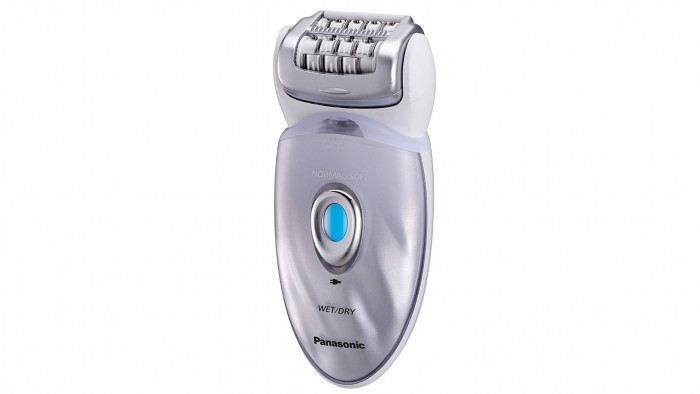 Another wet and dry epilator, the Panasonic ES-ED96 is perfect for using either in or out of the shower. The company recommends you use it in the bath – the foamy water, they say, helps reduce irritation.
As with the other models in the list, the ES-ED96 has an adjustable head that pivots along with the curves of the body – again ensuring that you don't miss out on any of those awkward spots.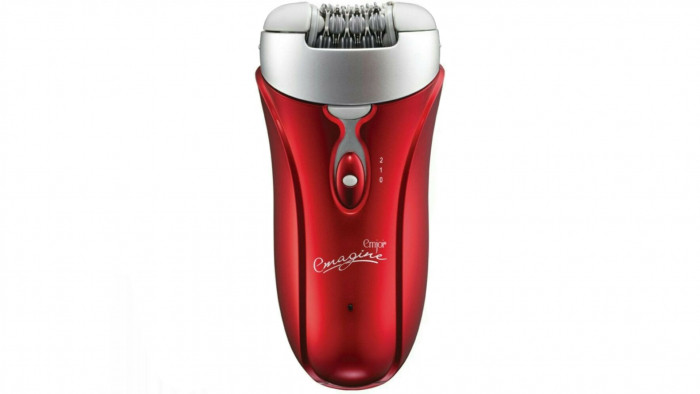 A colourful addition to any bathroom, the Emjoi Emagine corded model has 72 tweezers to remove hair. That means more hair will be removed at once and you'll spend less time epilating (the company also says this reduces skin irritation, so there's another benefit too).
The Emagine is designed with pain relief in mind – skin stretching caps mean that pain is likely to be decreased, and staggered tweezers help remove more hair on the first pass.
Hair as short as 0.5mm will be removed – and skin will remain hairless for up to six weeks.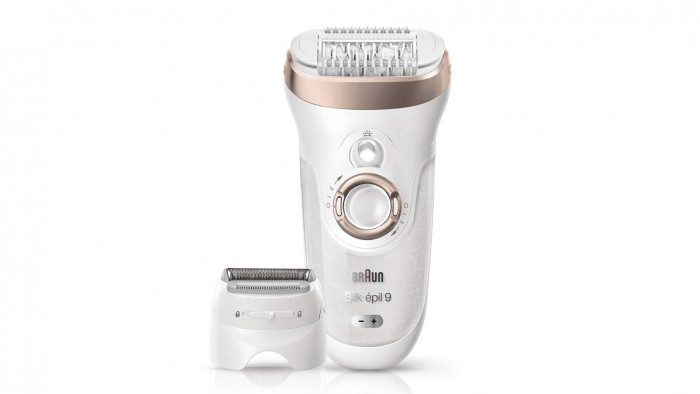 The Braun Silk-épil wet and dry is one of the company's most hardworking epilators. Braun notes the model has a head 40 percent wider than previous versions – meaning you spend less time doing the (frankly quite boring) job of de-fuzzing yourself.

Two speeds – one gentle, one fast – mean you can adapt the epilator based on your needs. The faster speed works on more hardy areas such as the legs, whilst the gentle speed is better for your tender bikini line.

It also comes with a dry shaver attachment, a massage gap for even more gentle epilation, as well as a cleaning brush, charging stand and travel pouch.