A Northern Soul was a crucial record in the evolution of the Verve. After the psychedelia of the Wigan band's 1993 debut A Storm In Heaven, they opted for a rockier, denser sound for the 1995 follow-up.
Weighing in at a mighty 64 minutes long, at the time the album was a moderate commercial success, but it gained them a legion of devoted fans and is now considered an all-time classic.
Recording the album was such a torturous process that the band split up not long after its release - but they later reformed to release the multi-million selling Urban Hymns, cementing their reputation as a truly legendary British band.
Read on to discover 24 fascinating facts about A Northern Soul.
A Storm In Heaven and A Northern Soul are reissued on 9 September in super deluxe box set editions, gatefold vinyl and as digital editions, featuring rare and previously unreleased material. Head here to preorder the physical box set and here to preorder digitally
Producing classics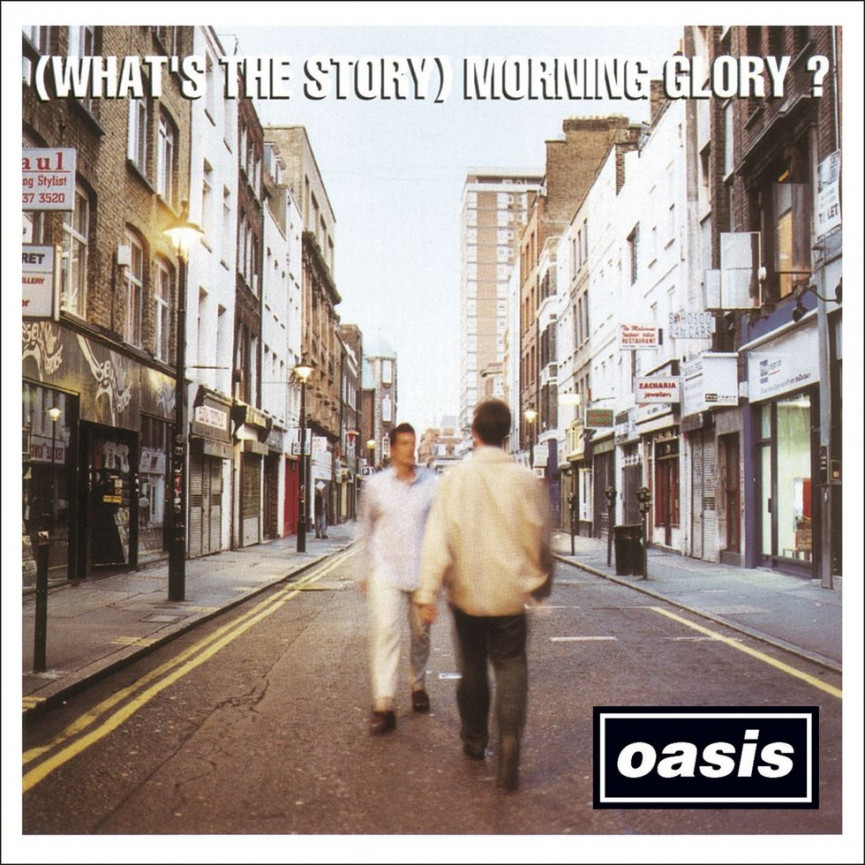 Mutual back-slapping Special guest Breaking the charts
Heart on their sleeve Projections of grandeur History lesson #1 History lesson #2
Talented but tricky History lesson #3
The opening lyrics of History are based on the first two stanzas of William Blake's 1794 poem entitled London.
Blake's poem reads: I wander thro' each charter'd street/Near where the charter'd Thames does flow/And mark in every face I meet/Marks of weakness, marks of woe. 

In every cry of every Man/In every Infants cry of fear/In every voice: in every ban/The mind-forg'd manacles I hear 
Ashcroft's lyrics read: I wander lonely streets/Behind where the old Thames does flow/And in every face I meet/Reminds me of what I have run from

In every man, in every hand/In every kiss, you understand/That living is for other men/I hope you two will understand
Pure ecstasy
A lyrical man How Soon Are You On Your Own?
On Your Own shares musical and lyrical similarities with The Smiths' legendary 1985 track How Soon Is Now? Major sevenths - a favourite of Johnny Marr and the boys - are used, and the line "You come in on your own and you leave on your own" is close to Morrissey's famous story of heading to a club and finding that "You stand on your own and you leave on your own".
However, Richard Ashcroft neglected to then write anything similar to The Smiths' famously miserablist ending: "And you go home, and you cry and you want to die".
Best Friends Balfron Tower
The outside shots of the video for This Is Music were filmed at the Balfron Tower, a 26-storey residential building which is part of the Brownfield Estate, in Poplar, in East London. There are also shots filmed on the Docklands Light Railway - which was presumably fairly handy, seeing as Poplar is a station on the line.
"Wigan Dungeon" Mind Games
The strings on the opening of History are similar to the introduction of John Lennon's 1973 single Mind Games. The song was the first by the band to feature a string section.
Urban Jams
Come On, the bombastic closing track of Urban Hymns, and The Rolling People, were originally demoed for A Northern Soul. The working title of The Rolling People was Funky Jam.
Go Forth
Muhammad Ali was demoed for A Northern Soul, but didn't receive a release until appearing as a bonus track on the band's fourth record, the aptly-titled Forth.
Meanwhile Mover, a track which dated back to the A Northern Soul era, was released as a free download a week after their comeback single Love Is Noise, but was not included on the final album.
The NME weren't sure at the time Self-confidence History lesson #4 A smashing time Never again Home Malone