Over 200 hours of dungeon quests! More than 500 collectable loot items! Infinite multiplayer customisations! 
If the modern video game seems a bit "much", best check out Dreeps.
A beautiful pixelated role-playing game of robotic visions and fantastical creatures, Dreeps is so simple you can literally play it lying down. Which is sort of the point.
You're invited to start the game by setting an alarm before you go to sleep. On waiting to its gentle chiptune soundtrack, you set about playing - by doing absolutely nothing.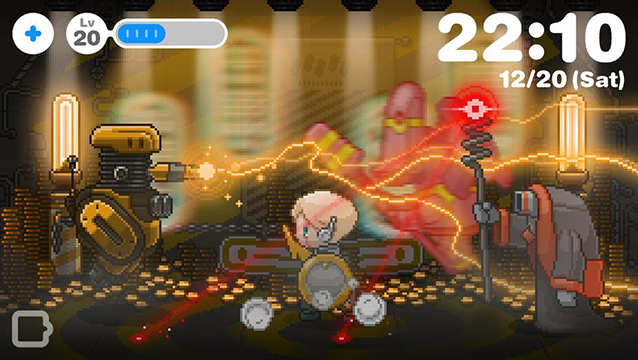 Dreeps is an RPG that plays itself - a story of a young robot boy going about on an adventure in a mysterious world. As you go about your day, you can check in on his progress, watching his battles, seeing him grow his party and level up.
Once his HP has expired the game pauses, waiting for you to head to bed in order to recharge his life bar and start over the next morning.
Yep, it'll drain your battery and no, there really isn't any way of interacting with the game. Think of it as the ultimate animated alarm clock for fans of pixel art. You can download it for iOS here. 
[Via: Polygon]