Beyond the age of 15, men have something of a crisis in the bag department. No, that's not a euphemism. 
The humble packpack that serves us well through our school years is usually tainted by these formative years, forever making office workers and commuter with a double strapped rucksack appear something like an overgrown child. 
But you don't have to ditch the comfort of a bag for a single strap, spine ruining satchel. There are stylish backpacks out there, and you don't have to throw money at them to ensure a good look. 
We've delved through the cavernous stores of the internet to bring you the best backpacks for a decent budget.
Adidas NMD Backpack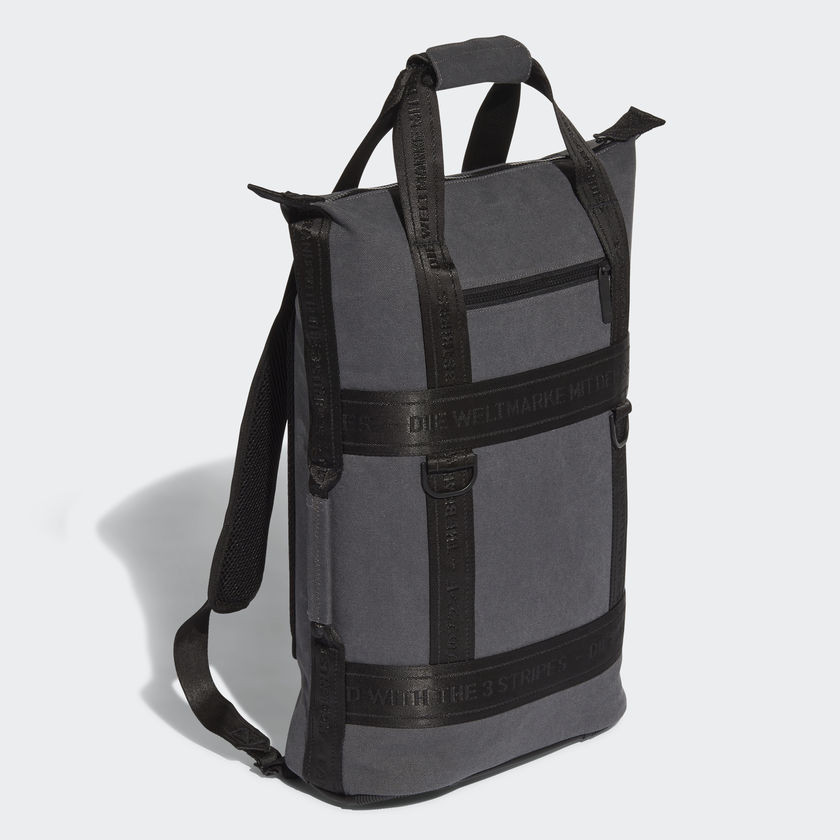 This slimline style from our faves Adidas is bang on-trend with its Off-white style logo straps and the top handles means it doubles as a tote bag - perfect for not annoying your fellow tube-passengers, and also for just looking really, really good. 
Size
Height: 50cm
Width: 32cm
Depth: 15cm
G-Star Raw Wysel Patterned Backpack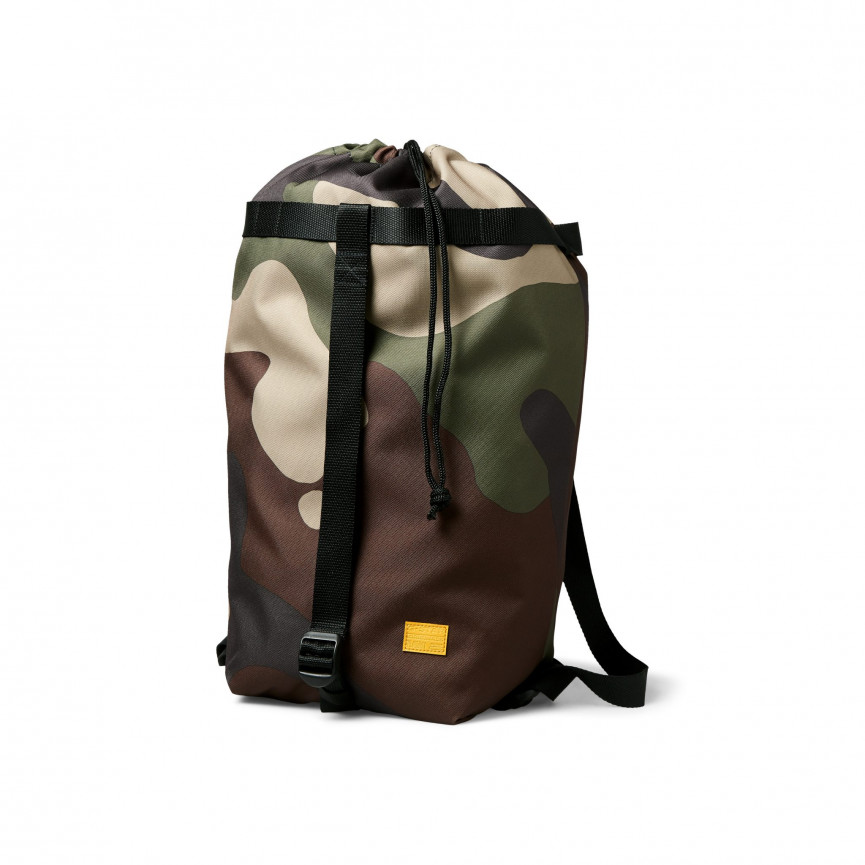 Bucket duffle bags are definitely still a thing. Due largely, probably, to their brazen ease and convenience - just chuck everything in and go. No organising, no faffing with compartments. No no, not you, not anymore. This is the doorless Wrangler of backpacks. Go anywhere, do anything. 
Dune London Nordic Bag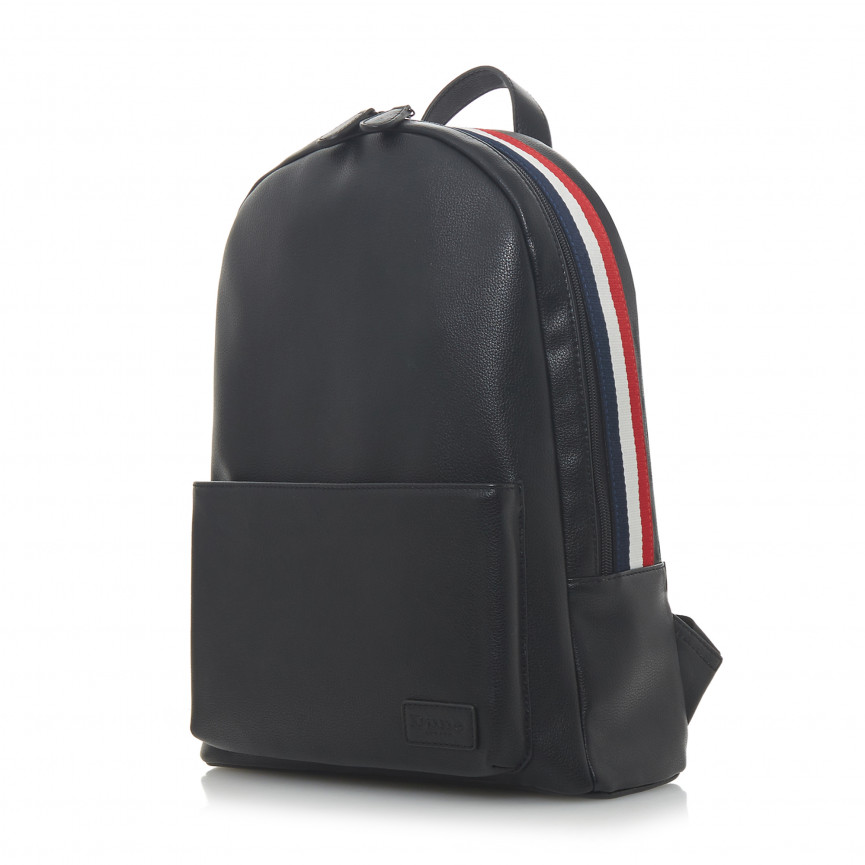 Get Moncler cool for a pleasing price and be the best accessorised person in your office or your easyjet.
Size
Height: 33cm
Width: 33cm
Depth: 12cm
Jack Wills Asbdown Roll Top Backpack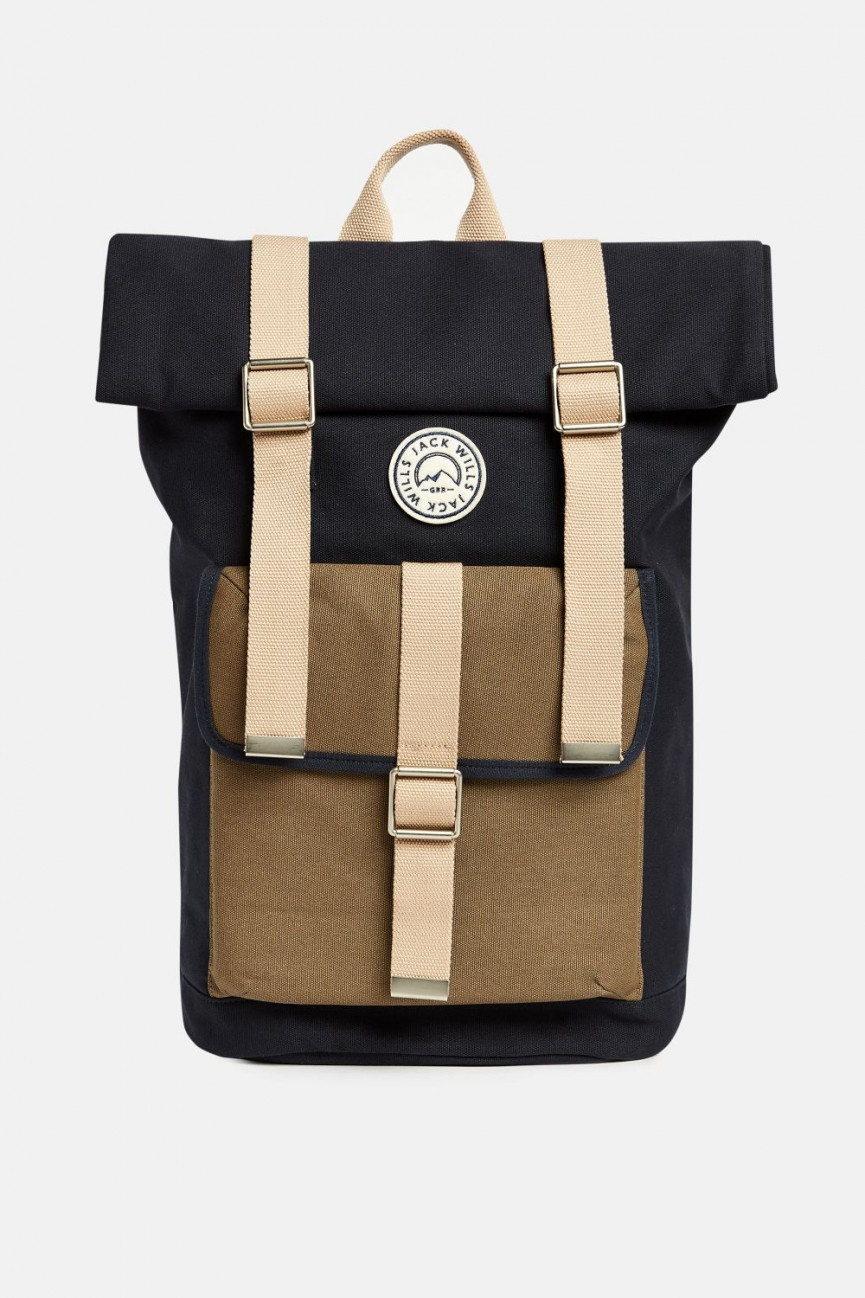 With sharp lines and minimal straps, this is a sleeker take on an explorer's backpack. 
Buy now: £59.95; jackwills.com

Fila Olivera Backpack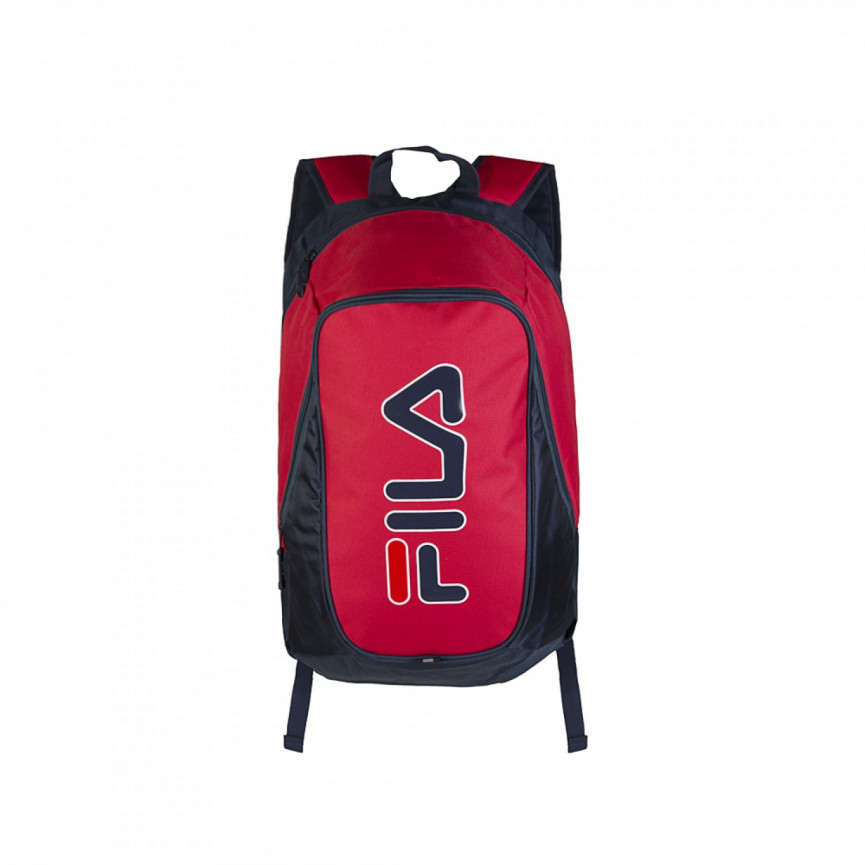 What would we have ever done, had this 90's gym-staple marque not made a comeback a few seasons ago? We'd probably be quite miserable, that's what. Thankfully we don't have to even think of such dark times and can instead rejoice adorned with one of these nylon jewels. And if ruby doesn't quite tickle your fancy check out the rest of the colours here.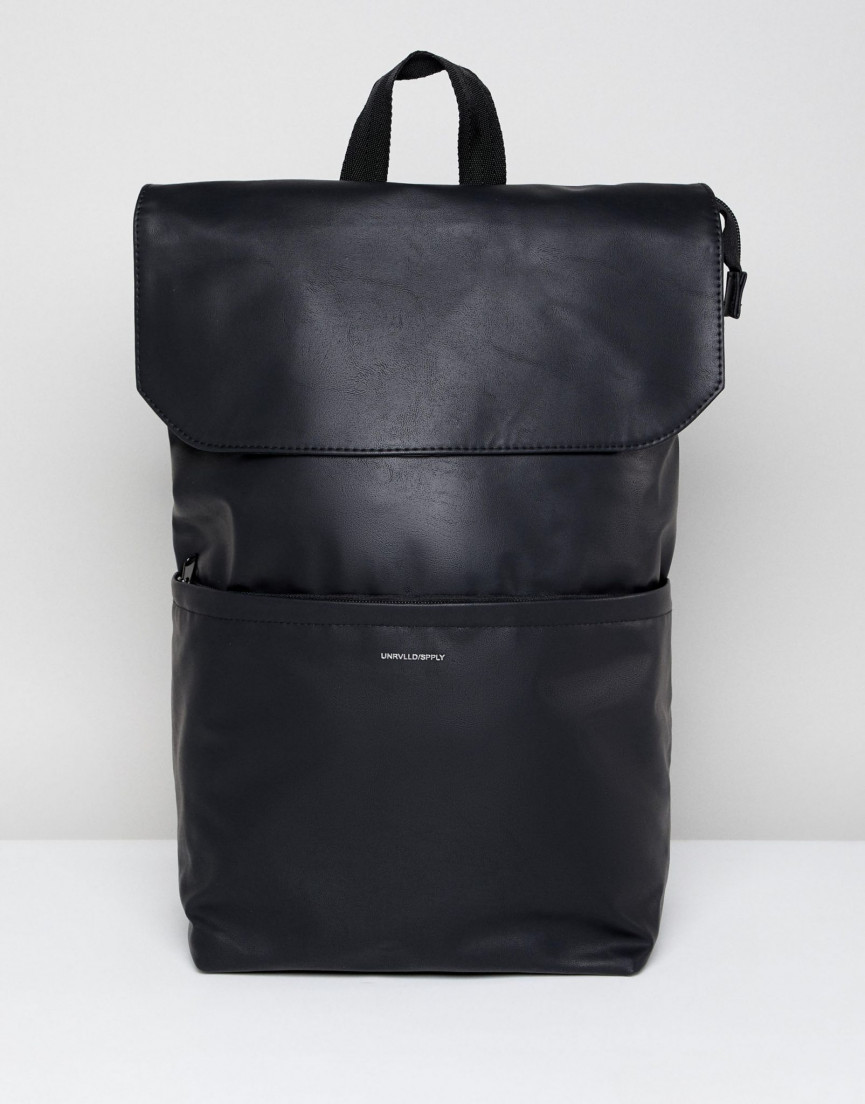 This skandinavian-style backpack is beautifully minimalist and is animal-friendly leather (…basically it's just not leather) so you can feel as good you look.
Size
Height: 44cm
Width: 38cm
Depth: 17cm
Nicce Blaze Duffle Bag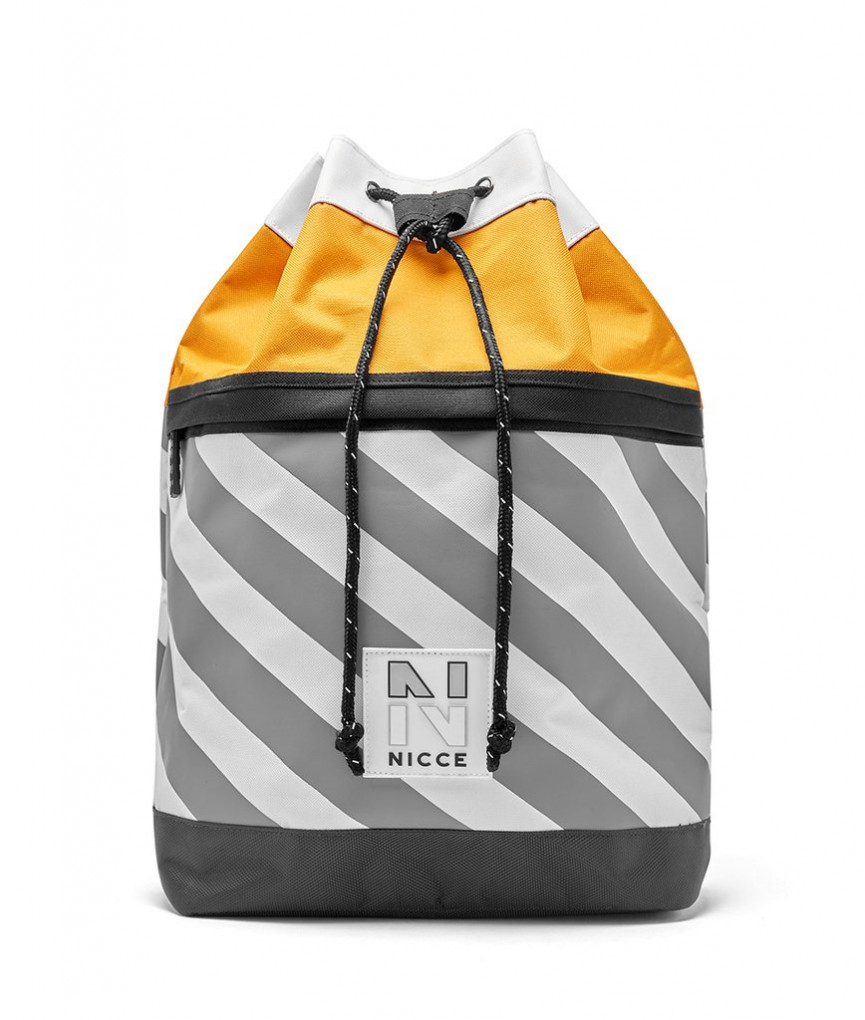 This little Nicce number is just fun. And who doesn't want more of that? Surely no-one. So here it is a lovely stripey, yellow bag that will bring a little sunshine to, at the very least, your shoulder. 
Size
Height: 40cm
Width: 30cm
Depth: 17.50
Buy now: £28; nicceclothing.com
Red Herring Roll Down Backpack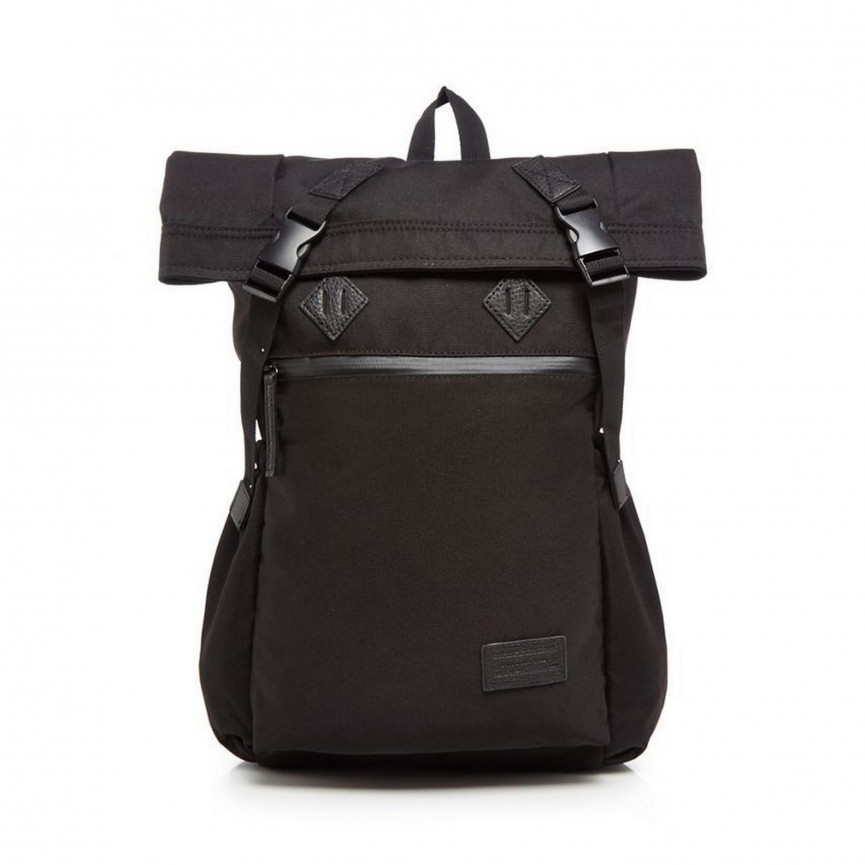 This rucksack represents a rare fashion enigma - an item that is as much a thing of beauty as it is a rugged and hardy piece of outdoor kit. And alas here it is in all of its polyester glory - pockets, buckles and weatherproof valor standing proud on the high street shelves of the internet.
Size
Height: 45cm
Width: 39cm
Depth: 18cm
Mi-Pac Canvas TotePack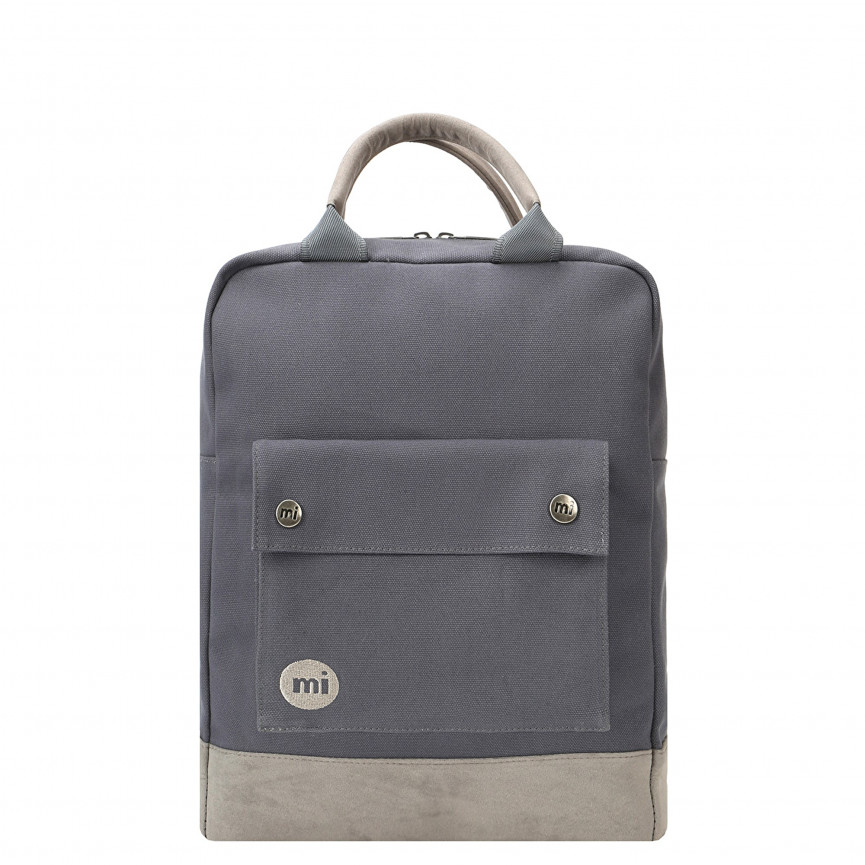 This clean, simple summer dream of a bag was born to be worn with a crisp white T-Shirt, unwashed indigo denim jeans and Converse One Stars.
Jack Wills Beresford Cargo Back Pack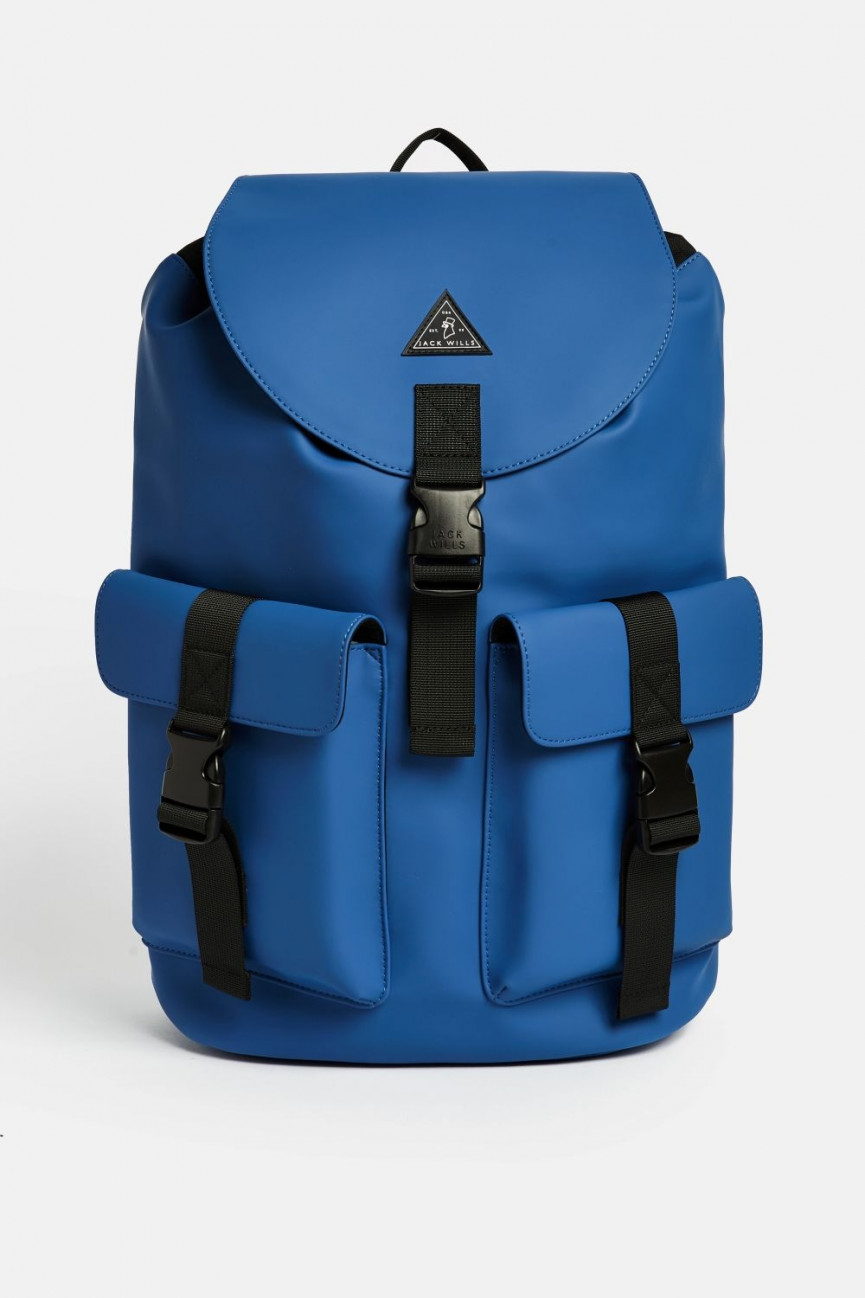 Never thought you could feasibly wear Jack Wills beyond your third year at university? We didn't either, frankly, and yet here we are, and it looks lovely.
Buy now: £54.95; jackwills.com
River Island Single Strap Backpack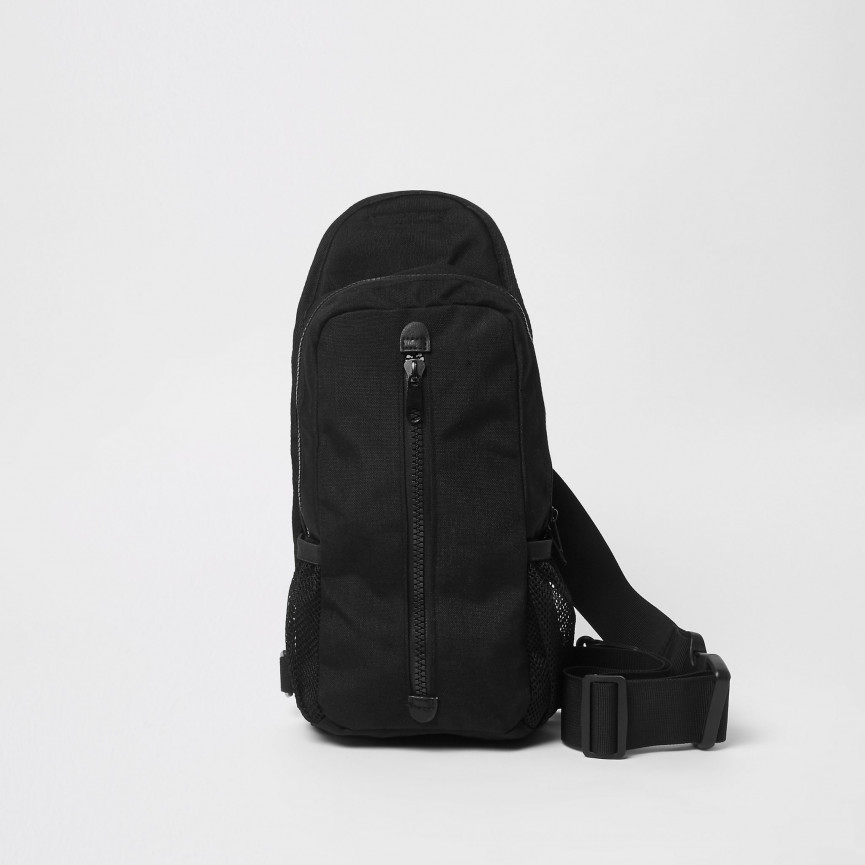 You know? For when you just don't feel like a whole backpack. It's Pepsi Light, it's a visor, a Pret slim sandwich and it'll be your best friend in 28-degree heat.
Size
Height: 32cm
Width: 17cm
Zara Double Zip Backpack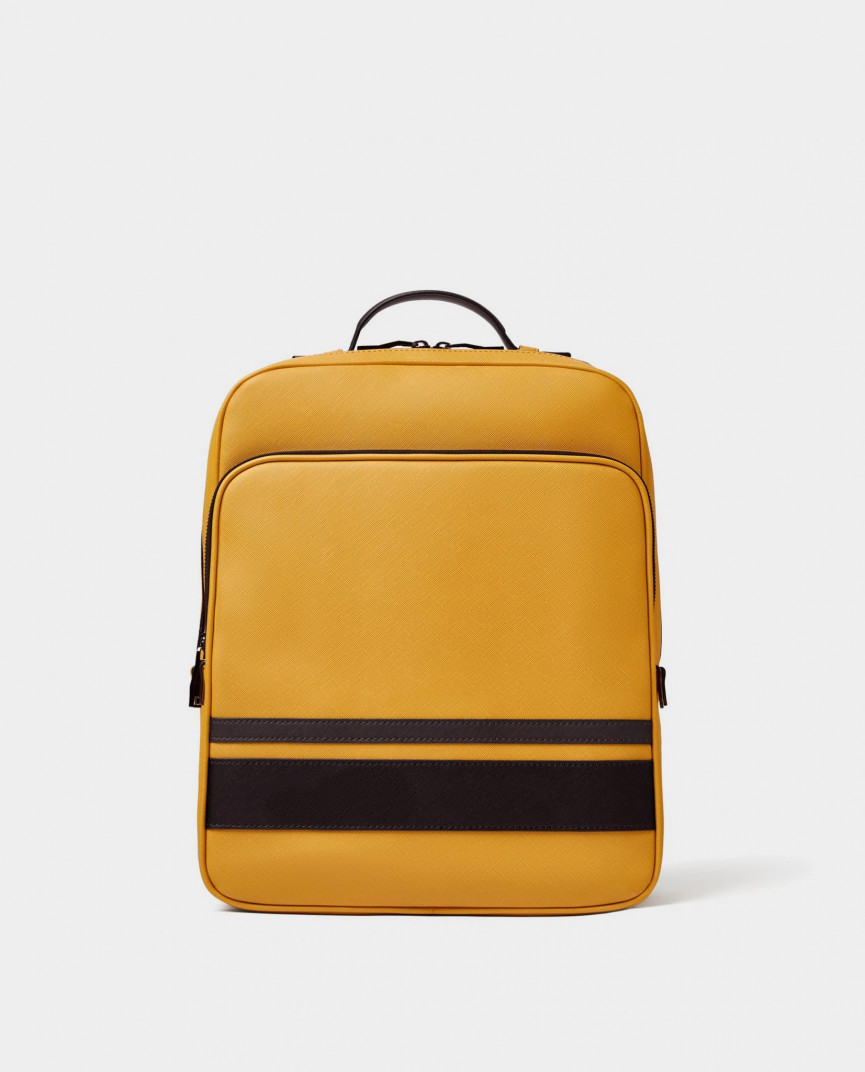 This Zara triumph could be straight from the spring summer men's shows. The colour is unapologetically bright and would look just as at home on a patch logo varsity jacket (like
this absolute banger from Diesel
, which as it happens is on sale…you're welcome) as it would on a dressed down suit ( - see
Topman
.)
Size
Height: 35cm
Width: 29cm
Depth 10cm
Nicce Roll Top Backpack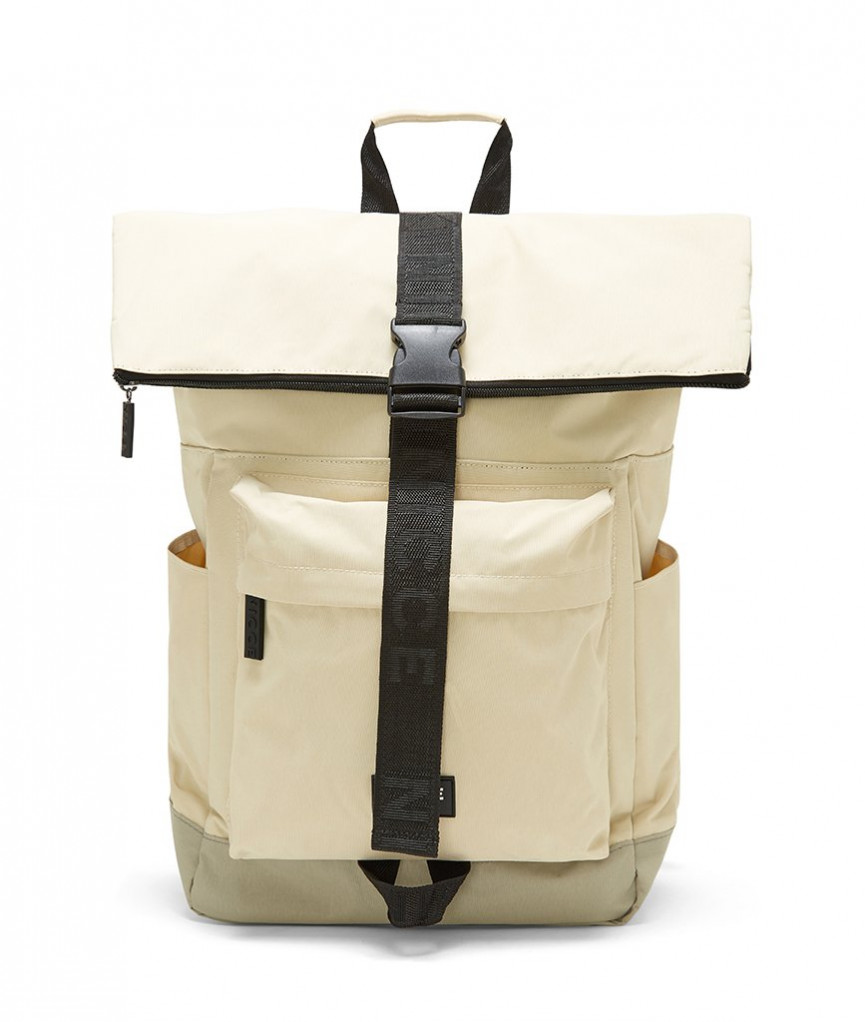 Size
Height: 43cm
Width: 40cm
Depth: 16cm
Buy now: £35; nicceclothing.com
DC Backstack Backpack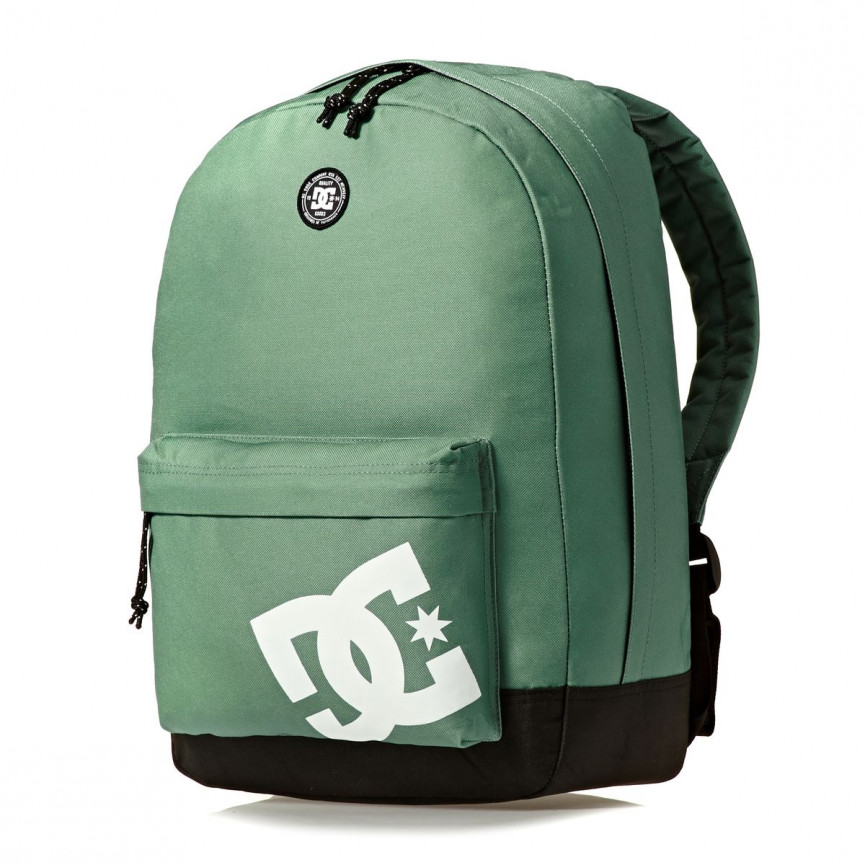 DC's logo bag is fresh and summery and will have '14-year old skater you' leaping with joy.
Size
Height: 42cm
Width: 31cm
Depth: 14cm
Ripstop Tote Bag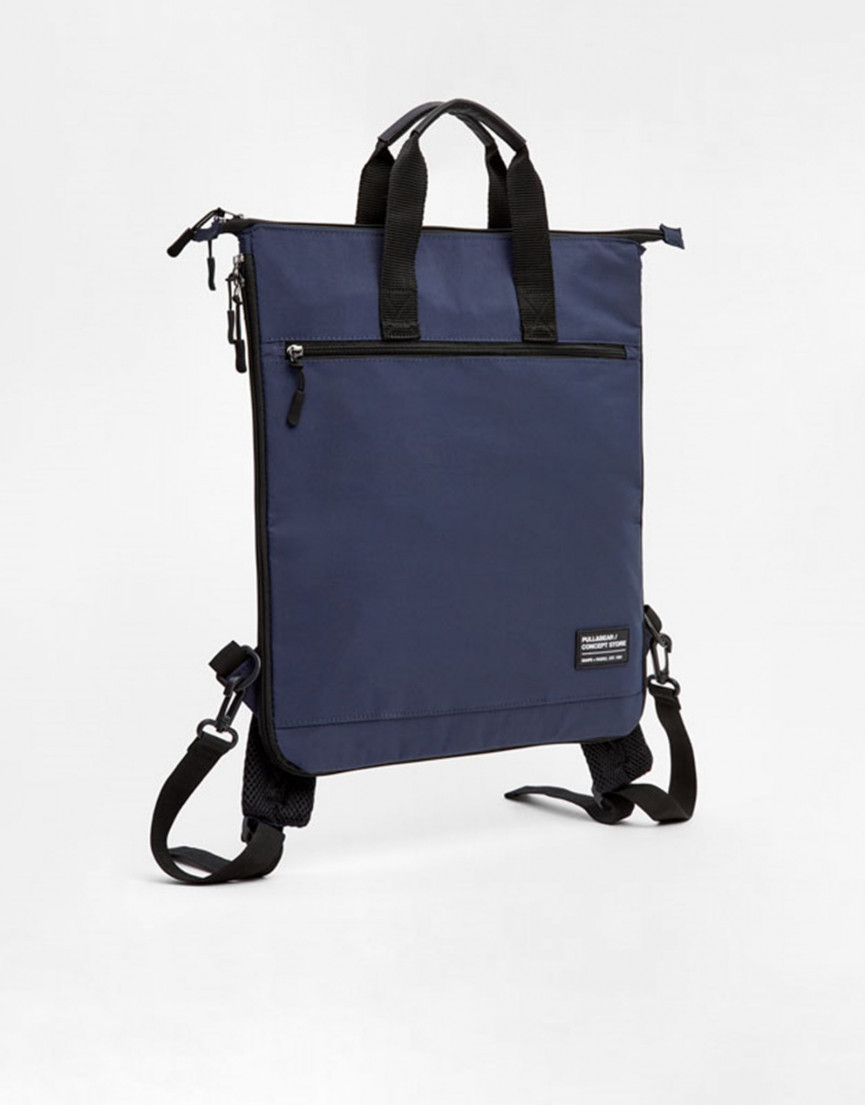 Do you ever just need to carry a couple of not-pocket-sized things and turn to your good old faithful rucksack, only to continue to lug it around everyday, perpetually filling it with senseless crap just because you have the space? Don't wince, we know because we do this too. That granola bar so aged that the branded packet has been reduced to a smudged white disgrace in plastic? *whispers* We all have one. A very bad, singular maybe gymsock that even though we see everyday and know has no place there remains there still? It's all of us. So look to a brighter future in this - a bag so elegantly slim it'd make a Motorola Razr weep. See those extra centimetres of depth as a metaphor to your junk shackles and shed them.
Buy now: £29.99; pullandbear.com
Herschel Dawson Small Backpack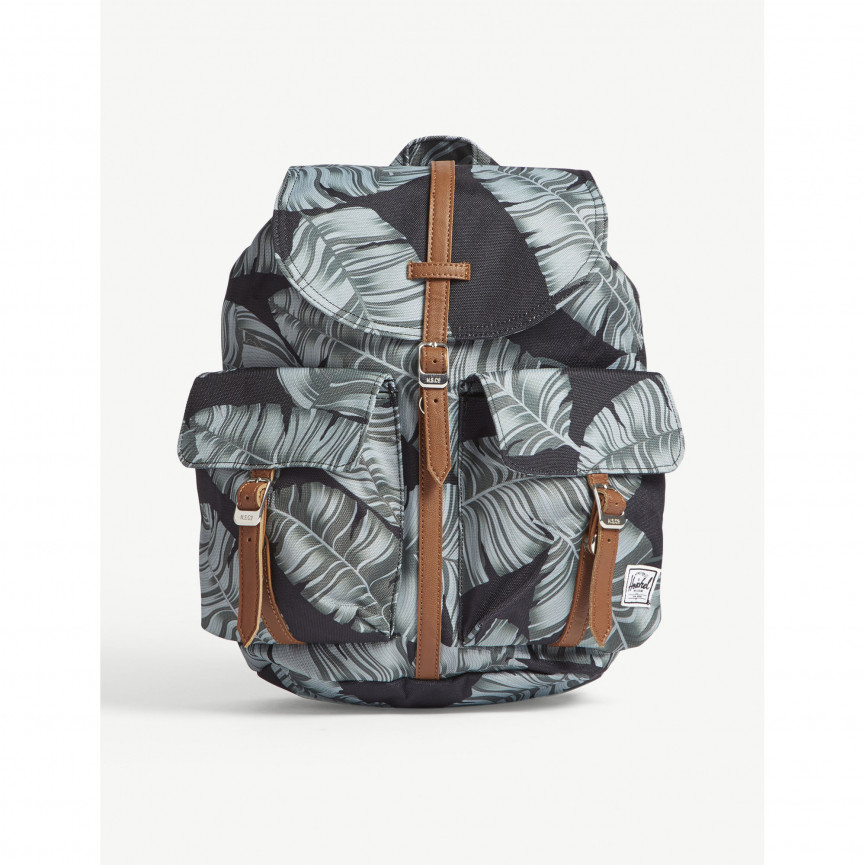 Did you know that Herschel is not even 10 years old? Well that hasn't stopped them fast becoming the badman of backpacks. This mountaineering-style rucksack is compact enough for the city and the print adds interest so you can be as effortless (lazy) as you like with the rest of your outfit.
Size
Height: 34cm
Width: 22cm
Depth: 15cm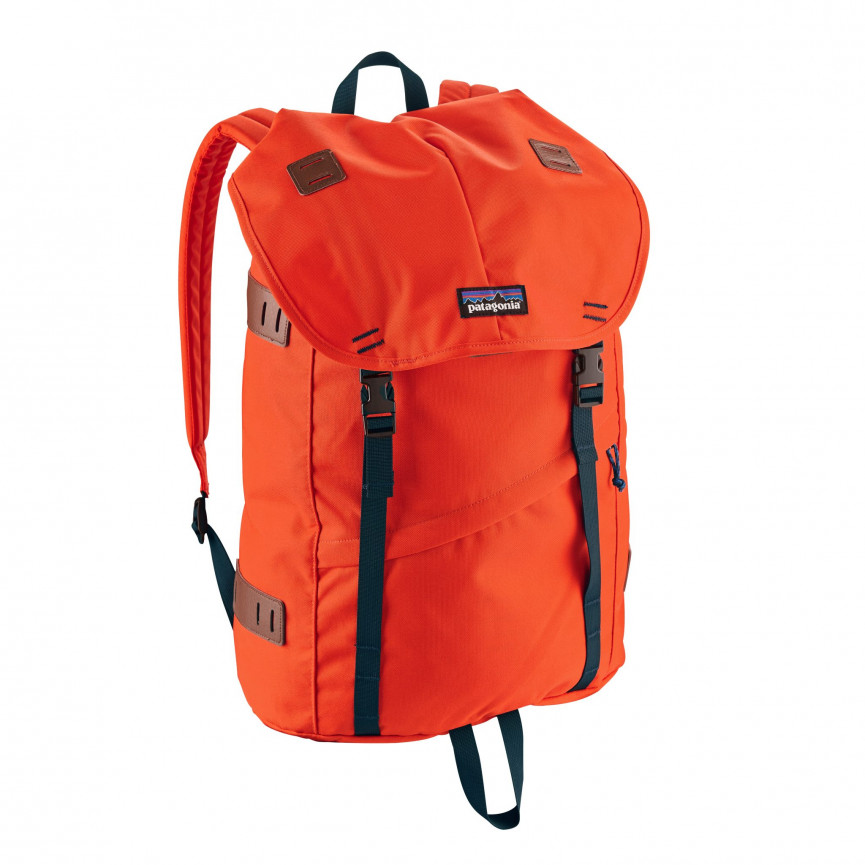 Backpack - yes. Orange - yes. Patagonia - yes! We'll take two.
Size
Height: 18"
Width: 11"
Depth: 6"
Buy now: £65; eu.patagonia.com

Eastpak Superb Black Marble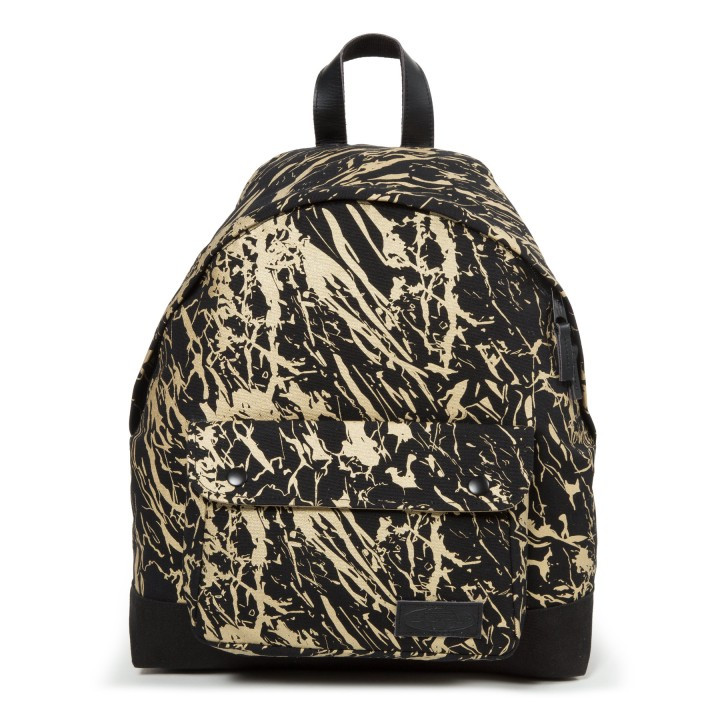 A bit of shine to liven up the dullest of days. How nice is that?
Size
Height: 40cm
Width: 30cm
Depth: 18cm
New Balance Pelham Classic Backpack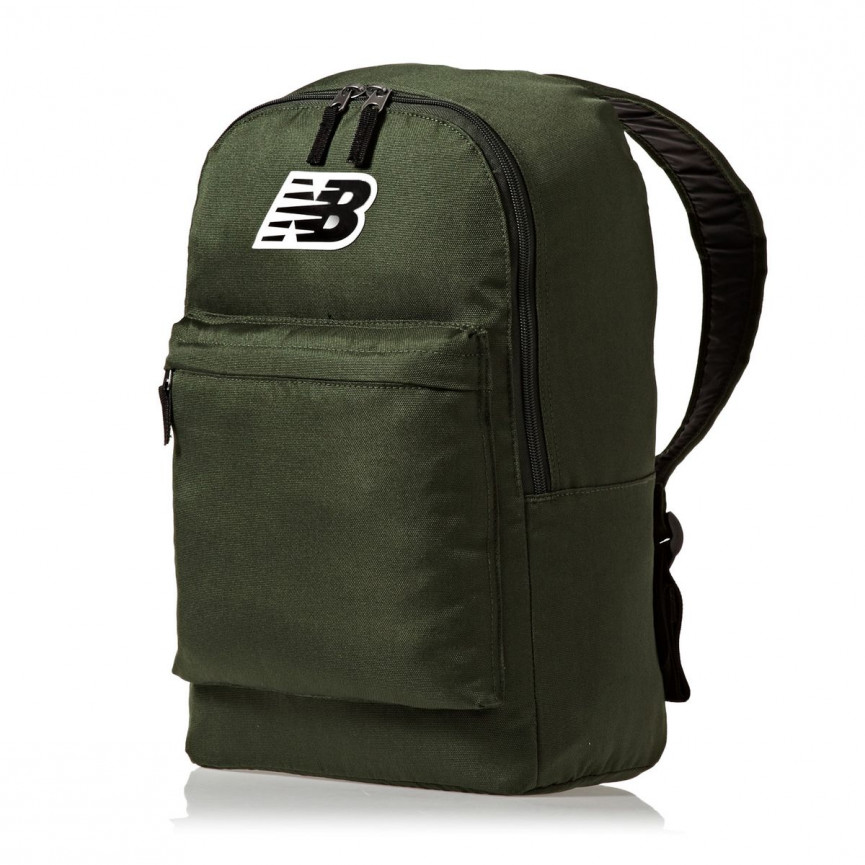 Is there anything New Balance can do that we don't all like? Not really, no. So go forth and enjoy this lovely smart bag should you so require a new one. 
Size
Height: 43cm
Width: 28cm
Depth: 13cm
Eastpak Padded Pak'r Camo Green Bag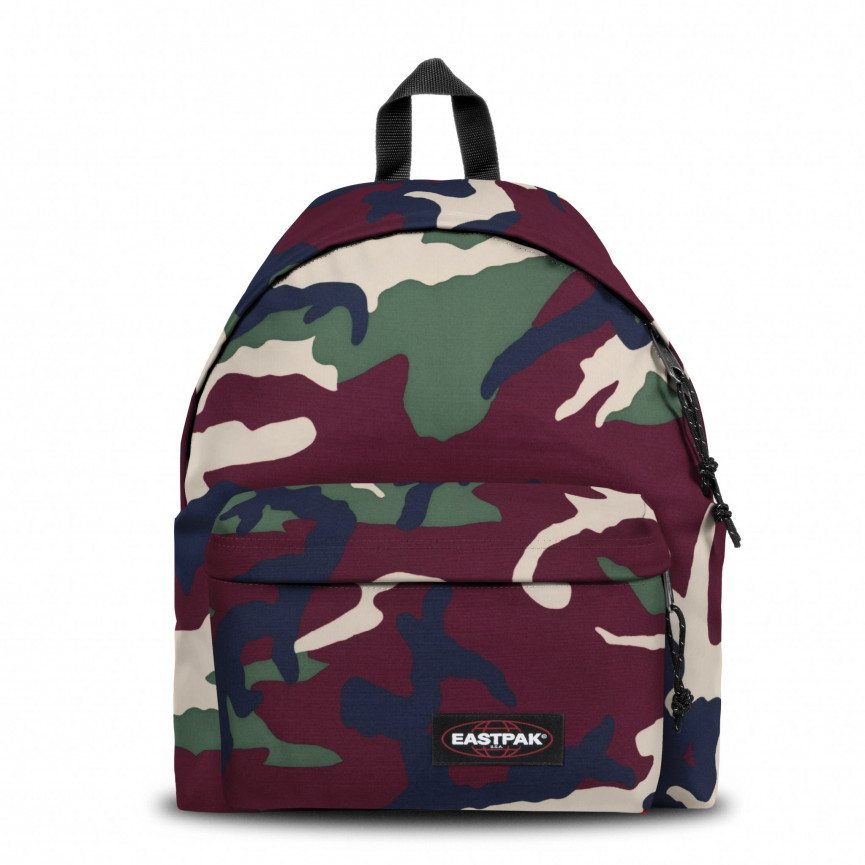 Backpack kings Eastpak offer this printed number in two sizes to suit your height or how much stuff you want to chuck in it and it'll also carry over superbly from your summer wardrobe into winter. Cuff-tuck a pair of chinos, like these ASOS ones, and trade in a T-shirt for a plain, casual linen shirt and then for a jumper and onto a wool bomber jacket as it gets cooler and it'll shine.
Size
Height: 40cm
Width: 30cm
Depth: 18cm