Everyone has had their fair share of terrible landlords. Everyone. If they're not hiking up your rent for no reason then they're turning up at your house unannounced on a Saturday afternoon. If they're not charging you for ridiculous faults with the house which are totally beyond your control, then they're taking a month to come and fix your broken boiler. There is no one in Britain who has rented a house and not experienced a bad landlord in their time.
But while being charged hundreds of pounds for unnecessary deep cleans and living without hot water for two weeks is unfortunately almost par for the course, this guy's requests really… aren't.
Erin Clarke, a 19-year-old Scottish student, was looking for accommodation in Paris, as she is spending the next academic year studying at the Paris Institute of Political Studies as part of her Edinburgh University course.
She thought, at first, that she'd finally stumbled across the perfect flat, after initially struggling to find somewhere. A big flat with a balcony – and free rent. That's where the alarm bells should have started ringing, really.
Erin asked to see some pictures, and this is the message she got in reply: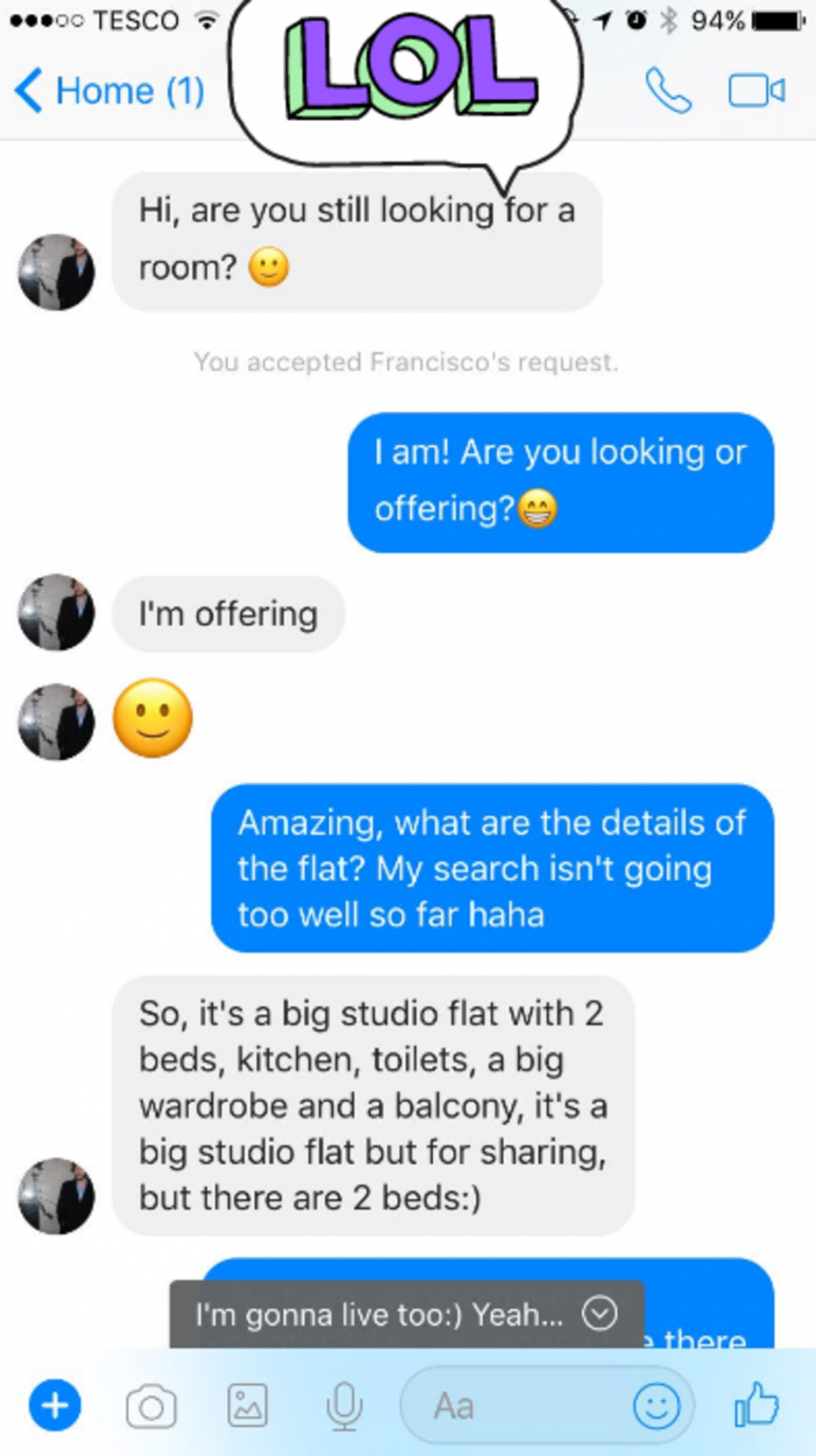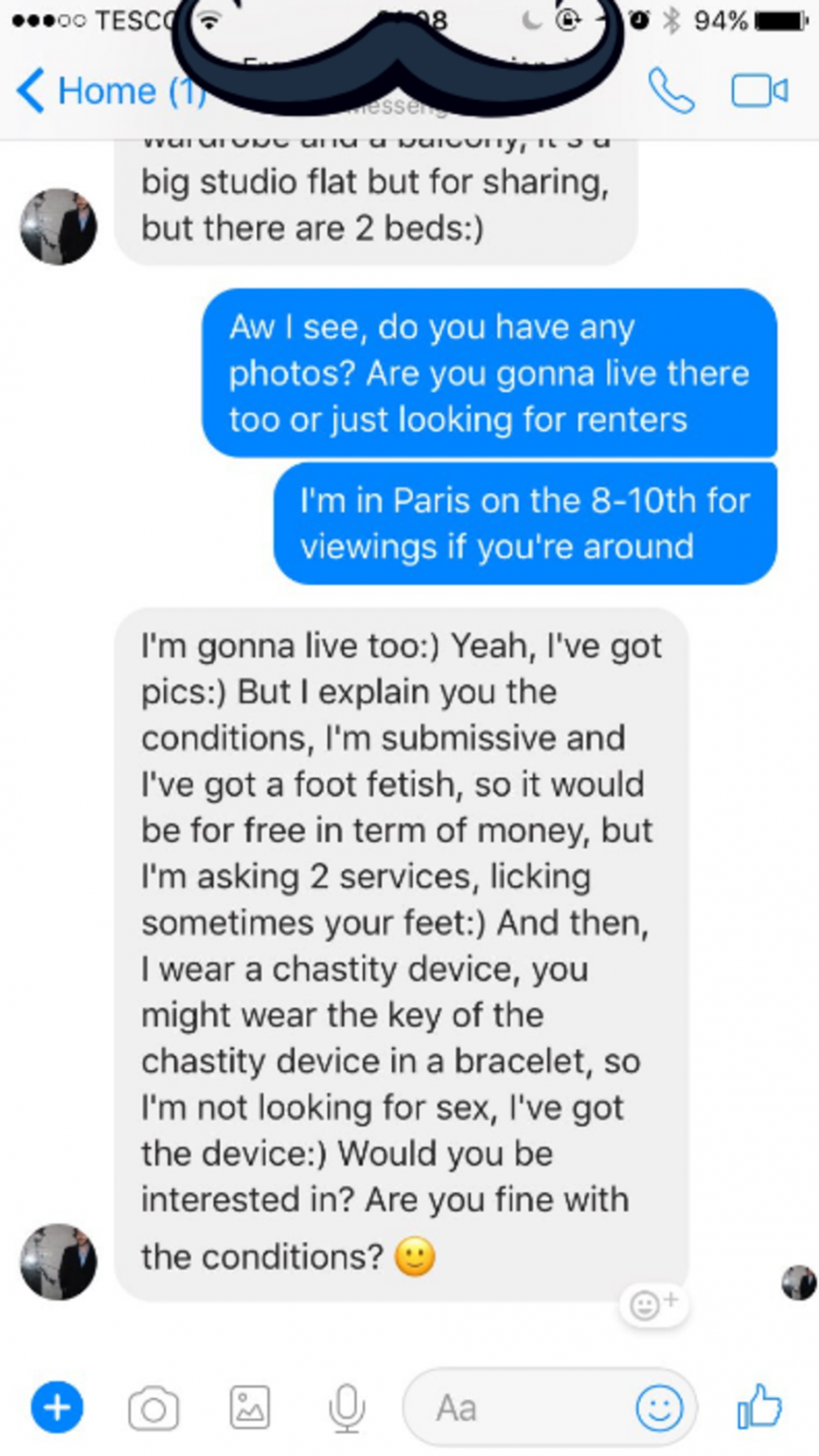 The landlord explains that the flat has one bedroom, but two beds, – one of which will be occupied by him – and that he does have pictures, but first, there are a couple of other conditions to living in the flat…
"I explain the conditions," he wrote, "I'm submissive and I've got a foot fetish, so it would be for free in terms of money, but I'm asking for two services, licking your feet sometimes.
"And then, I wear a chastity device. You might wear the key of the chastity device in a bracelet, so I'm not looking for sex, I've got the device.
"Would you be interested? Are you fine with the conditions?"
Erin, unsurprisingly, was not fine with the conditions. She tweeted out the screengrabs on her exchange with the caption: "Flat hunting in Paris is going really well thanks for asking! X" and it has so far been retweeted more than 4,500 times and has more than 23,000 likes.
It got worse too. Erin then followed up her tweet to say that the landlord had sent her photos of the chastity device he owns, and noted that its name, the CB 3000, sounds like a broom from Harry Potter. She's not wrong.
One of her friends replied to her on Twitter saying: "All I'm seeing is that you've been offered a free flat in Paris."
And Erin responded, perhaps joking, perhaps not: "I've placed him on my 'my course starts in two days and I'm homeless' pile xx"
It's kinda bad that the rental market has got to the state that a lot of us would probably consider this guy's offer, at least if only for a second. Maybe a bit of feet licking is worth it to save the £700 a month you have to spend to get a room in a fairly poxy three-bedroom flat in Zone 3.