You might as well go back to bed, because you're not going to hear anything more unbelievable than this today.
In a clear case of 'taking our famous slogan way too far', fast food chain KFC has launched not one, but two "Finger Lickin' Good" bottles of nail polish.
We'll give you a moment to read that one more time.
Yes, edible chicken nail polish. From KFC. That's KFC-flavoured nail polish. Look, here's a poster of a man eating his edible KFC chicken nail polish: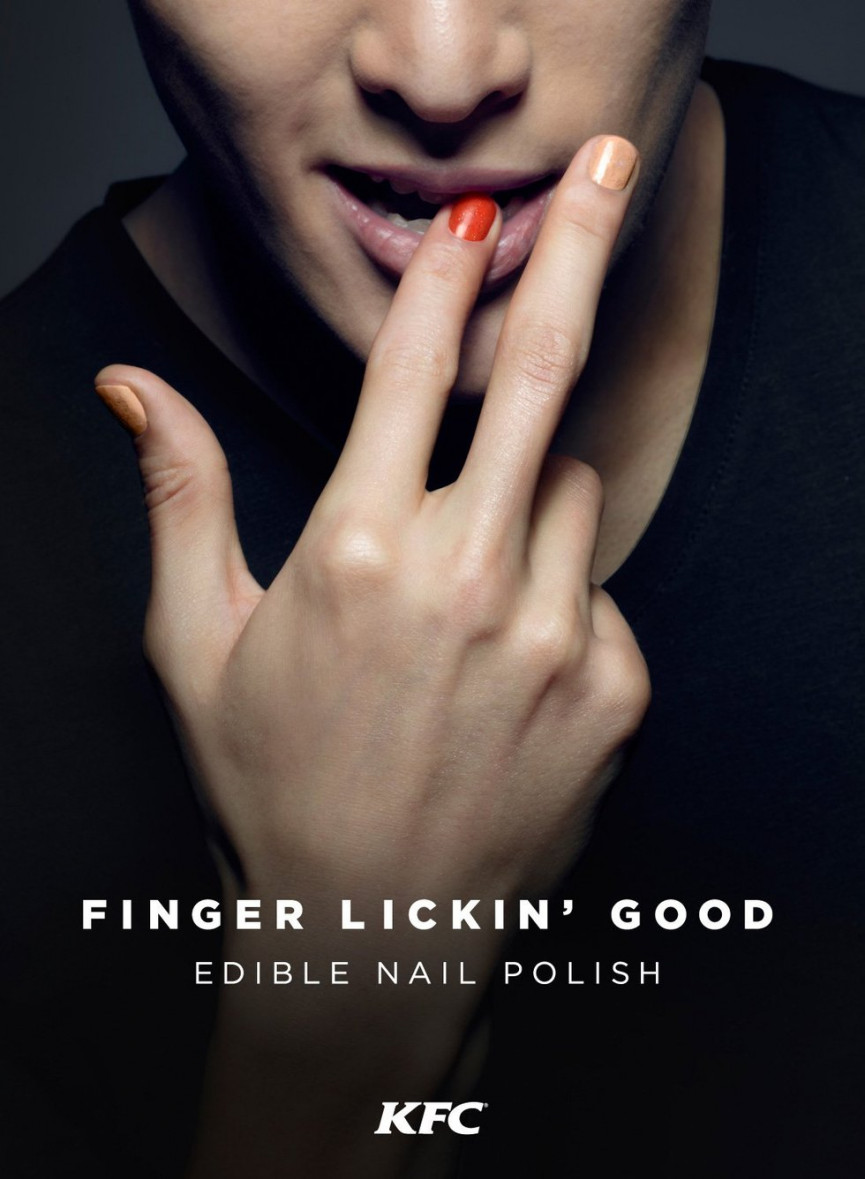 Along with marketing company Ogilvy & Mather and a team of food technologists, KFC combined a secret mix of 11 herbs and spices to make the coloured bottles for their Hong Kong market. Customers/absolute lunatics can chose to slather their nails with either Original or Hot & Spicy flavour.
KFC-flavoured nail polish. KFC-flavoured nail polish.
In a statement, the brand said: "To use, consumers simply apply and dry like regular nail polish, and then lick – again and again and again."
Here, have another poster of someone really enjoying their KFC-flavoured nail polish: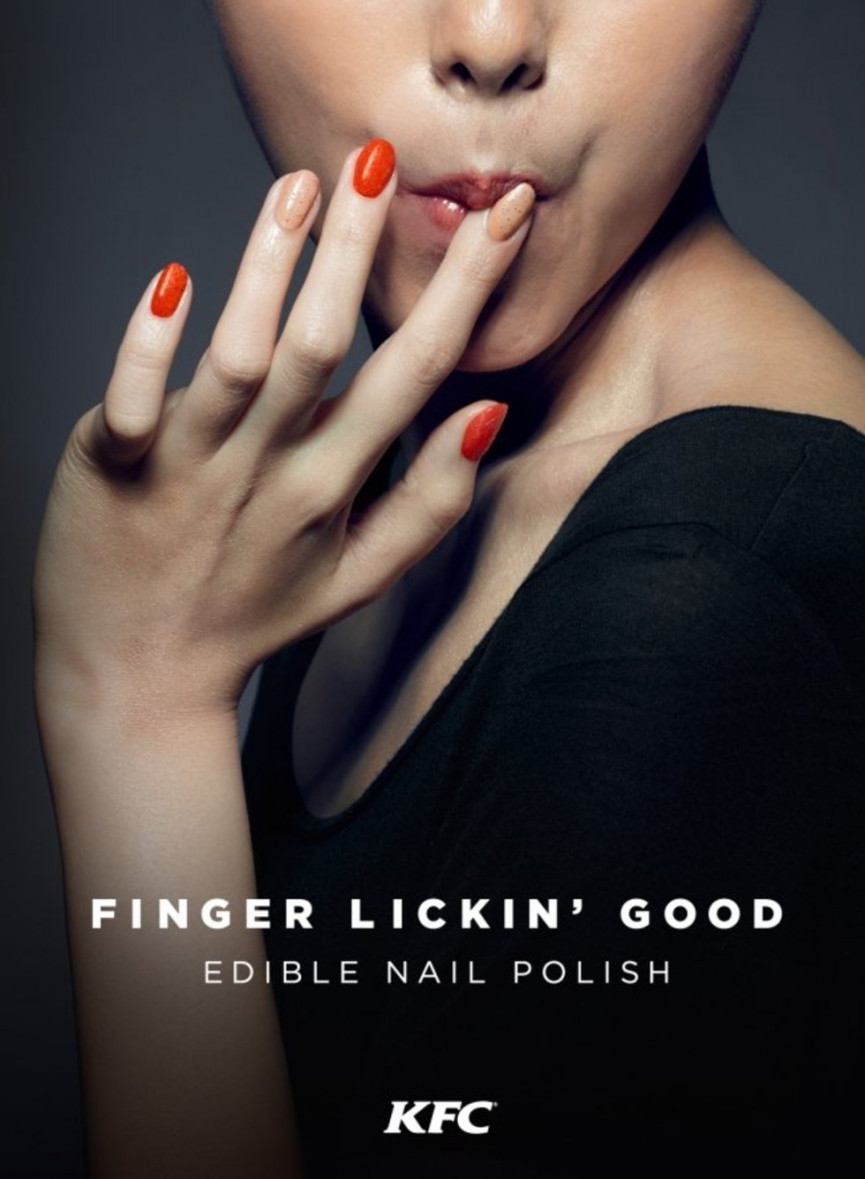 "The recipe for our edible nail polish is unique and was specifically designed to hold the flavor, but to also dry with a glossy coat similar to normal nail polish," says Ogilvy creative director John Koay. "This campaign is designed to be intriguing and fun to increase excitement around the KFC brand in Hong Kong."
WHY DON'T YOU WATCH A VIDEO OF A COUPLE OF PEOPLE REALLY ENJOYING THEIR KFC-FLAVOURED NAIL POLISH:
It's a no from us.