ShortList is supported by you, our amazing readers. When you click through the links on our site and make a purchase we may earn a commission.
Learn more
Inside Chef's Cupboards: 14 ingredients that Michelin-starred Tom Aikens can't cook without
Raiding the kitchen shelves of one of the UK's best No chef is safe. Not from our sticky fingers and prying peepers.
You might remember we recently snuck into the home kitchen of British Michelin-starred restaurant mogul Jason Atherton, to flick through the ingredients he couldn't possibly survive without. You may also remember the time we sneakily climbed onto the countertops of Josh Katz, one of London's coolest and most in-demand chefs right now. All this, in the name of rounding up the shelf staples that kitchen geniuses swear by, and that you too should add to your Big Shop list to upgrade your own cupboards a little.
Well, now we're sniffing through the sacred supplies of Tom Aikens, Michelin-winning namesake of Tom's Kitchen, and a TV regular widely accepted as one of the most creative and acclaimed culinary names in the country…
1. Ras-El-Hanout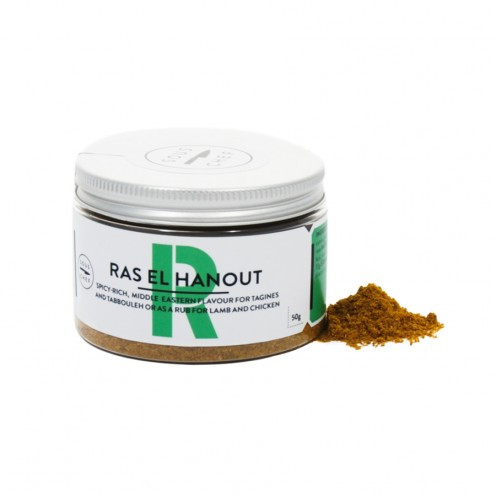 "Think of it as a Middle-Eastern Chinese five-spice – it's a big mix of flavours. It's such a good all-rounder and ideal for everything from curry to couscous. Last week I polished a little jar off in a lamb shank tagine."
2. Sumac "The night before I cook a roast chicken, I like to coat the bird with a sumac-and-garlic rub. The next day, cook it with quartered lemons and a bit of rosemary. You'll get a great lemony Middle-Eastern flavour."
3. Dried Yeast "Men should bake more. It's relaxing, therapeutic, satisfying. This is one of your bread-making staples."
4. Dark Treacle "Try this on for size: my Guinness and treacle bread. Find a basic bread recipe and switch the water for Guinness, and add 30g of treacle, too."
5. Kibbled Onions "Basically: dried onions. I use them when I'm making bread to achieve a sweet, pungent onion taste. I also often bang them in the oven at 70-degrees for an hour, then powder them and add them to some salt for the best steak or chicken seasoning."
6. Turmeric "It's the hip thing right now. It's a key ingredient in my go-to cold remedy: a large pinch of this with honey, ginger, lemon and hot water always gets me back on my feet."
7. English Mustard "I've got fond memories of disappearing to the bottom of the garden, aged nine, with my brother,  a jar of mustard and a tin of beans, and starting a fire. We'd cook sausages and eat the lot. These days, I'll smother a pork cutlass in the stuff, flour it and then pan-sear it for a really simple week-day dinner."
8. Wild Rice "It's just so much better for you. There's more fibre to help with digestion. I love the coarseness too. Normal rice can seem a bit bland. A bit mushy. This actually has texture, and a nutty taste. I always cook a bit extra and have it in a salad the next day."
9. Canadian White Flour "Yeah, very specific, I know. But there's a huge amount of protein in this, which I need for my sourdough. It just brings more body and substance to my bakes."
10. Dried Prunes "I had such a soft spot for prunes as a kid – I used to inhale poached prunes with lumpy custard. Christ, what was wrong with me? Maybe I was a child freak. Now, these go into my morning porridge and my rye bread, tagines and protein shakes, too."
11. Flaxseed "I'm a bit of a health nut, so usually whack these omega-3-rich seeds into my smoothies. Buying energy bars is a really expensive habit, so I make my own by blending prunes, apricots, cranberries, coconut oil, peanut butter and flaxseed then fridging them until they harden. Every gym lover should have these to hand."
12. Lentils "There's really no reason to fear the lentil. The orange ones are super quick. They don't need soaking overnight: just wash them in cold water, boil them for 10 minutes and then re-wash. I throw them into my veg curries. It's real easy, as they have the same cooking time as much of your vegetables."
13. Maldon Sea Salt "I'd be horrified if I visited a fellow chef's home and didn't find a box of this in their cupboard. Quality salt is so important – ignore the chlorinated and refined stuff that burns your tongue. This is naturally dried. A box of this says you know quality when you taste it."
14. Three-Year Balsamic Vinegar "It's a little luxurious. Justify it by telling yourself it's stronger, so you don't need to use as much. I use it to deglaze a steak pan for a quick sauce."
Related Reviews and Shortlists