ShortList is supported by you, our amazing readers. When you click through the links on our site and make a purchase we may earn a commission.
Learn more
The 'what makes a Christmas song?' debate is right up there with the discussion about whether Die Hard counts as a Christmas movie in terms of ubiquity.
Sure, East 17's 'Stay Another Day' was released in December and has a Christmassy theme, but does the subject matter fit? Similarly, should something count just because it was number one on December 25th? Even Bob the Builder?
Whatever you think makes a Christmas banger, one thing's for certain - Christmas Number Ones take many forms.
In the last 20 years alone, we've seen the likes of Westlife, Band Aid 20 and Rage Against the Machine claim Christmas Number One honours - a rich tapestry, we're sure you'll agree.
Thankfully, the nerds over at Ostereo have done a detailed breakdown of the last half-century of festive bangers and the results are genuinely interesting.
They've found a huge amount of variety across the Christmas Number One spectrum - far more than you could possibly have envisaged.
If you were hoping to find a secret to hitting the top of the charts at Christmas, you're out of luck.
Of the 54 acts to reach the summit, there's a near even split between solo artists (22) and bands (21), though eight of the solo chart-toppers have come in 2005 or later.
There have also been six ensembles (including multiple Band Aid incarnations), three duets (including Robbie Williams and Nicole Kidman's 'Somethin' Stupid') and two fictional characters - the aforementioned Bob the Builder and our old pal Mr Blobby. Mr Blobby might give you the impression Christmas is all about upbeat and confusing messages, but the difference between the most and least uptempo Christmas Number Ones is striking.
No prizes for guessing Girls Aloud's 'Sound of the Underground' is the most uptempo, at 164 beats per minute - more than double the 67bpm of Whitney Houston's 'I Will Always Love You'.
Neither comes close to being the longest-running on the list, though - that honour goes to Michael Jackson's 'Earth Song' at a whopping six minutes and 46 seconds.
To put that into context, you could play Bob the Builder's "Can We Fix It?' and follow-up single 'Mambo No. 5' back-to-back at the same time as 'Earth Song' and still be left with 23 seconds of Jacko at the end.
Here's the full breakdown:
Most up-tempo Christmas number one - 'Sound Of The Underground' - Girls Aloud (164 beats per minute)
Slowest Christmas number one - 'I Will Always Love You' - Whitney Houston - (67 beats per minute)
Longest Christmas number one - 'Earth Song' - Michael Jackson (6 minutes 46 seconds)
Shortest Christmas number one - 'Can We Fix It?' - Bob The Builder
Most weeks at number one - Nine, shared by 'Mull Of Kintyre' by Wings, 'Here In My Heart' by Al Martino and 'Rockabye' by Clean Bandit featuring Sean Paul and Anne-Marie.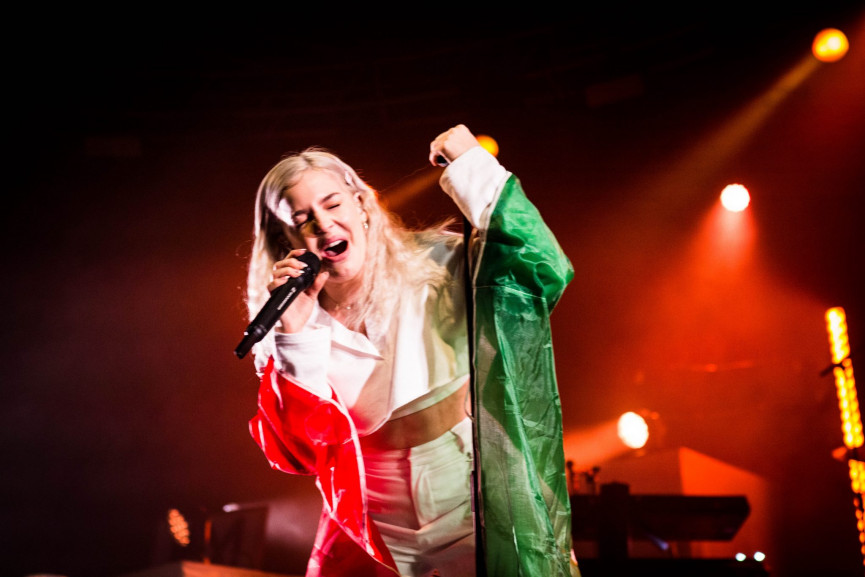 Oldest artist to have a Christmas number one - Jackie Wilson - Reet Petite (aged 52 on Christmas Day 1986 when the song was re-released)
Youngest artist to have a Christmas number one (excluding children in choirs) - Leon Jackson - When you Believe
Youngest featured performer on a Christmas number one - Dawn Ralph aged approximately 9, part of St. Winnifred's Choir - 'There's No-one Quite Like Grandma'
Most credited songwriters on a Christmas number one - Eight, for 'A Bridge Over You'. This was a mashup of Simon & Garfunkel's 'A Bridge Over Troubled Water' and Coldplay's 'Fix You' Adam Morris, Peter Mitchell, Liam Dunachie, Paul Simon, Chris Martin, Jonny Buckland, Guy Berryman and Will Champion
Number ones by… Solo artists - 22, groups - 21, ensembles - 6, duets - 3, fictional characters - 2.
(all data courtesy of Ostereo)
(Images: Getty)
Related Reviews and Shortlists