ShortList is supported by you, our amazing readers. When you click through the links on our site and make a purchase we may earn a commission.
Learn more
You need to see this moving Chris Packham speech about Alan Turing
He refuses to skirt around the important issues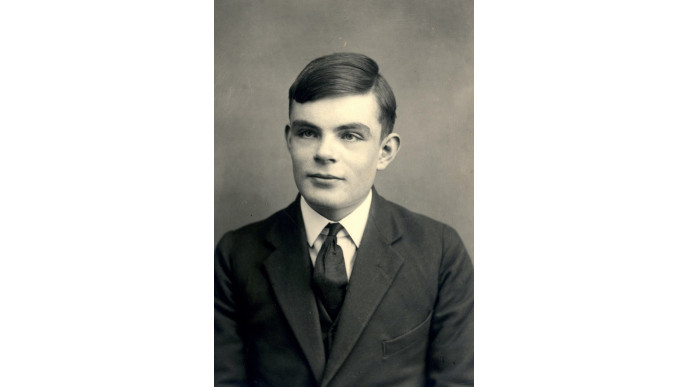 After being named as one of the figures from science in contention to be featured on the new £50 note, Alan Turing has received another posthumous honour.
BBC show Icons named Turing the greatest person of the 20th century, for the codebreaking work which the mathematician carried out at Bletchley Park during the Second World War, and his wider groundbreaking work in the field of computer science.
However, for all the praise being heaped on Turing after his death, questions continue to be asked about the treatment he received during his too-short life.
Turing, who was gay, was prosecuted for homosexual acts as they were illegal at the time, and was forced by the government to undergo hormonal therapy against his will.
This led to then-Prime Minister Gordon Brown issuing a public apology on behalf of the British people in 2009, more than half a century after Turing's death, while the Queen would later issue him a posthumous pardon.
And, in making the case for Turing earning the honour of greatest person of the 20th century, TV presenter Chris Packham didn't shy away from the treatment doled out by those who should have hailed him as a hero during his life. "Faced with global catastrophe, he built a computer to turn cypher into song, and mystery into music," Packham said of the scientist, who was depicted by Benedict Cumberbatch in 2014 film The Imitation Game.
"The Nazis' Enigma machines were no match for his cunning and wit. But all he got, for all of his toil and all of our trouble, was a poisoned apple.
"A genius, a saviour, but he was also autistic and gay. So we betrayed him and drove him to suicide. Shame. Writ large. His death, an unforgiving tattoo on humanity's conscience."
As someone with Asperger's, Packham has been a campaigner in the field of autism for some time, having received a diagnosis during his adult life.
He has been an ambassador for the National Autistic Society since 2017, and while he identified Turing's autism as part of what left him failed by his country, he also pointed to Turing's wider and longer-lasting achievements.
"I've got an idea. Get your phones out of your pocket, and turn them on and hold them up… just so they can sparkle. You know, in each of your hands, you hold a little bit of Alan Turing," Packham told his audience.
"You see, Alan Turing's legacy hasn't passed. It's not a relic of the 20th century. His gift to us is our future."
(Images: Getty)
Related Reviews and Shortlists