ShortList is supported by you, our amazing readers. When you click through the links on our site and make a purchase we may earn a commission.
Learn more
Ant-Man and The Wasp: Quantumania review round-up - this is what the critics are saying
Morsels of praise for Marvel's tiny superhero.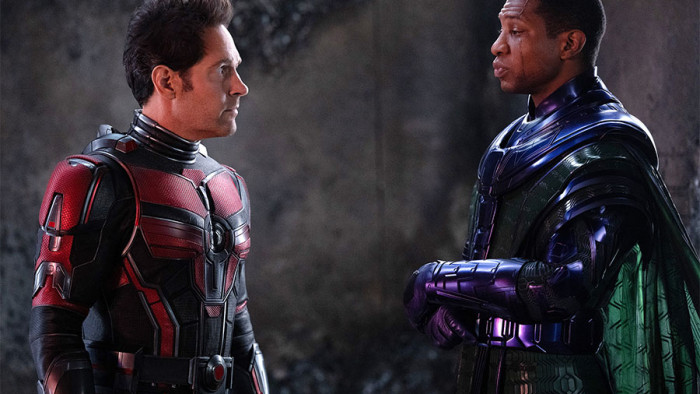 Ant-Man and The Wasp: Quantumania is the first movie of Marvel's phase five, which is expected to take us at least until half-way through 2024.
Is it any good? We have already reported on the early verdicts from those who went to the premiere, but the official reviews have dropped, and after reading them you'll see some similar impressions to those of previous Ant-Man movies. Quantumania is entertaining in parts, perhaps a little slight and forgettable, despite amping up its sci-fi themes.

Go in with the right expectations and it sounds like Ant-Man and The Wasp: Quantumania isn't a film you will regret seeing. It just may not leave all that much of an impression on you.

However, this is far from a simple re-tread of what the series has done to date in Ant-Man and Ant-Man and the Wasp. Here's what the reviewers are saying.

We've been hard-pressed to find a single entirely glowing review of Ant-Man and The Wasp: Quantumania from any of the major outlets...

--- CNET has one of the more genial summaries, which could apply to either of the previous Ant-Man movies in our opinion. They call it, "lot of fun, carried along by a charming gang of goofball heroes dropped into a weird and wonderful world to face a villain who's big enough to change the entire franchise."

The villains are repeatedly praised in reviews. We'll stay spoiler-free here, other than to tell you lead baddies are played by Jonathan Majors and Corey Stoll, who appeared in the first Ant-Man film.

"He doesn't just steal his scenes… he conquers them," says Next Big Picture of Jonathan Major's performance. Ant-Man is no longer the pure Paul Rudd vehicle some folks accused it of being.
Many reviews agree that Ant-Man and The Wasp: Quantumania is at least a vibrant spectacle, as so many Marvel movies are.
"Suffice it to say that the visual design of the multi-faceted settings, imaginative costumes, and outrageous creatures on display is truly outstanding on every level," says Hollywood reporter.
Don't expect the same character of scale at the Avengers movies, mind.
"At its best, Quantumania plays out like an episode of 1960s Star Trek, those hefty themes and more — idealism, abandonment, morality, identity — explored within the context of a wild universe inhabited by wackadoodle aliens," says Empire. But, and this is a recurring theme, the film falls down a bit when it attempts to up the Ant-Man ante closer to the scale of that of some other Marvel franchises.
"In trying to compete with the more seismic MCU films — in going big — this franchise loses some of its charm," says Empire.
Variety describes the film as a sort of patchy but entertaining rollercoaster, saying ""Quantumania" is fun, as well as bedazzling, relentless and numbing, then fun again just when you think you've had enough; all of that gets mashed together."
However, there's also a sense that — no surprise here — phase five us yet to find its direction after the epic scale of phase three, and the rather more TV-grounded phase four.
"If this is what Phase 5 looks like, God save us from Phases 6, 7 and 8," says Variety.
Film Stories was also left hankering after a bit more imagination and attention to detail, other than in the pure visual aspects. "The most disappointing thing about Quantumania: a lack of imagination. There are many different types of people living within the Quantum Realm, but they're all science fiction stereotypes," it says.
Still, despite the lack of truly glowing reports, we've not seen much to put off the person who knows the Ant-Man series and is ready for another slice. RogerEbert.com's Matt Zoller Seitz seems to sum up the general sense well, saying, "|s it a must-see? No—the middle hour is fun in that patented easygoing "Ant-Man" way."
And to us, that doesn't sound like too bad a way to spend a free evening. The BBC disagrees, mind, calling it "the worst Marvel film yet" — who's up for a Ant-Man and The Wasp: Quantumania and Thor: The Dark World double bill?
Ant-Man and The Wasp: Quantumania is out in cinemas from Friday February 17.

Related Reviews and Shortlists