ShortList is supported by you, our amazing readers. When you click through the links on our site and make a purchase we may earn a commission.
Learn more
15 things you (probably) didn't know about Edgar Allan Poe
Fantastic facts about The Fall Of The House Of Usher author...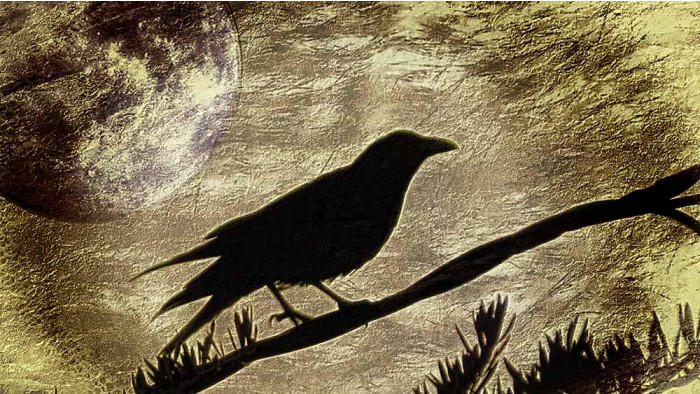 Edgar Allen Poe has had something of a resurgence of late, thanks to the fantastic Netflix show The Fall Of The House Of Usher, which translates Poe's stories for a modern audience.
It's a wonderful show that showcases just how incredible Poe's body of work is.
He's one of the great macabre minds in history, writing such sinister tales as The Raven and The Pit and the Pendulum.
But how much do you know about Edgar Allan Poe?
Well, we are here to help with 15 things you (probably) didn't know about Edgar Allan Poe. And if you do know these facts then we doth our cap to you and will speak about it nevermore...
--- 1. Poe's parents were actors and he was possibly named after Prince Edgar from King Lear, which they were performing around the time of his birth.
2. Even though it's the piece of work that made him a star, Poe was only paid $9 for writing The Raven. He'd already been writing professionally for 20 years when it was released.
3. When he was 27, Poe married his cousin Virginia. The wedding certificate stated her age as 21 but she was actually only 13.
4 The details of Poe's death are still unknown. On October 3, 1849, Poe was found in great distress on the streets of Baltimore and wearing someone else's clothes. He died four days later but his medical records have been lost so we'll probably never know what killed him.
5. Poe's rival Rufus Griswold wrote a scathing obituary of Poe that described him as a drunk and a drug addict, neither of which has been shown to be true. However, the image has stuck.
6. The Masque of the Red Death, the story of Prince Prospero's attempt to hide from a deadly plague, was inspired by Poe's wife's battle with tuberculosis. 7. Poe only ever wrote one novel, The Narrative Of Arthur Gordon Pym, the story of a bizarre expedition to Antarctica.
8. Although he famously wrote a poem called The Black Cat, in which a man gouges out a cat's eye, Poe was a big fan of cats. He had one of his own called Catterina.
9. Allan isn't actually part of Poe's name. He added it in tribute to his adoptive parents, John and Frances Allan, who took him in after the death of his mother.
10. Poe enlisted in the army under a false name: Edgar A. Perry. 11. Poe went to school in Stoke Newington in north London.
12. Toward the end of his life, several years after the death of Virginia, Poe began courting his childhood sweetheart, Sarah Elmira Royster, but they never married.
13. Poe wrote one play, Politian, a fictionalised account of the murder of Solomon P. Sharp. It was not well reviewed. 14. Roger Corman and Vincent Price were huge fans of Poe, teaming up on six film adaptations of his work: House of Usher, The Pit and the Pendulum, Tales of Terror, The Raven, The Masque of the Red Death and Tomb of the Ligeia.
15. Poe is buried in Baltimore, Maryland.
Related Reviews and Shortlists