ShortList is supported by you, our amazing readers. When you click through the links on our site and make a purchase we may earn a commission.
Learn more
The most daunting books ever written... that you need to read
Some of the most challenging and difficult books ever to read.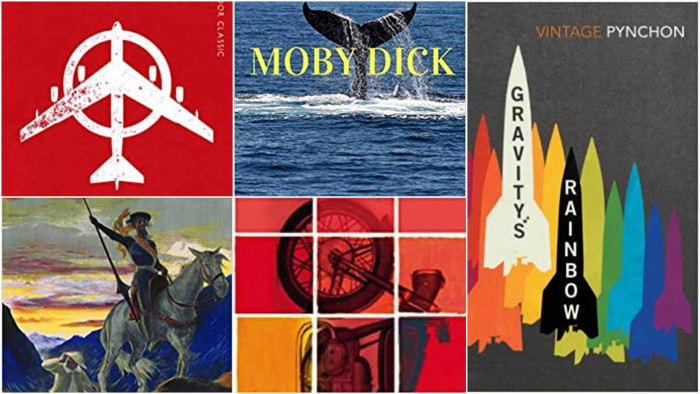 Everyone has them; those thick tomes with tiny type that have edged open windows, propped up wobbly tables and weighed down loose paper.
You've done everything with them — except read them. They invoke fear. It's their size, their daunting literary baggage, their impenetrable language — and the very real prospect that if we were to attempt them, we'd spend approximately 4.5 days re-reading passages and another 12 hours looking up obsolete words in the dictionary before suffering a crushing sense of defeat when we finally commit it back to the bookshelf.

But this is a call to arms: it's time to unearth that hefty work of intellectual brilliance, blow off the dust and show those titans of literature who's boss.
This is our list of the most daunting books of all time... that we think need to be read by all. These books do take a little patience and perseverance - and it might mean that you have to forgo doom-scrolling Twitter or TikTok for a little bit - but it'll be worth your time.
And if you are thinking, nope, never going to happen. Then please head over to our list of the best books under 100 pages now!
Most daunting books of all time
Related Reviews and Shortlists