ShortList is supported by you, our amazing readers. When you click through the links on our site and make a purchase we may earn a commission.
Learn more
The 20 best movies under 90 minutes: short, sharp tales
Time is of the essence, when it comes to these films...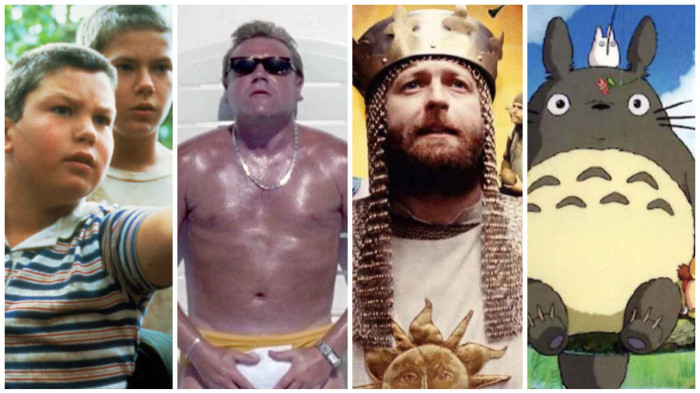 Does it feel to you as if films are getting longer? We're all busier and more distracted these days, but there might be something in those suspicions.
Christopher Nolan's Oppenheimer was recently pronounced the saviour of mainstream cinema, but it asked millions of viewers to sit quietly for a full 3 hours. Elsewhere, in an odd coincidence, the latest franchise entries for both Mission Impossible and James Bond stretch to a bladder-testing 163 minutes.
That's fine if you're willing and able to settle down for an evening's entertainment. But what what about those occasions where you just want to throw on a quick movie and not have to plan in a toilet break? What about if you want to be able to do something else after the movie has ended?
The following films all have a run time of 90 minutes or less. In modern parlance, watching one of these is equivalent to watching two episodes of your favourite streamable show in a row, which is surely something even the most exhausted of us can envisage doing.
Crucially, they're also really good films in their own right, putting paid to the creeping suggestion that bigger means better in the world of movies.
For all you cinema pedants out there, yes, we know that some of these selections officially run to just over 90 minutes, but please remember that such estimates include the end credits. With that said, do make sure to vote for your favourite short movie below.
The best 90-minute movies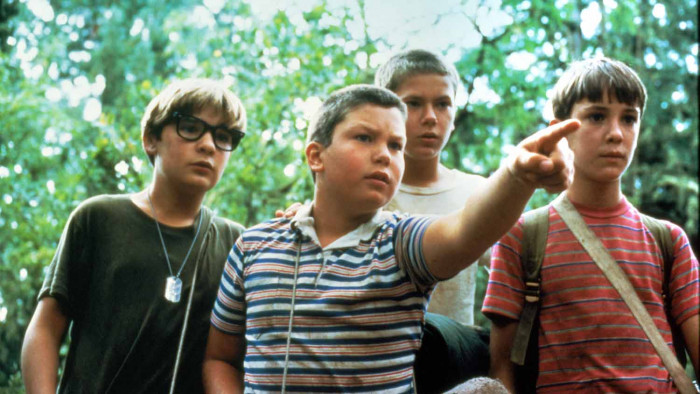 This 1986 Rob Reiner movie set in 1950s small town America has a timeless, nostalgic feel to it, and at just 89 minutes long it bears up remarkably well to rewatching. Based on a novella by Stephen King, Stand by Me tells the story of four young boys who embark on a hike to check out rumours of a dead body. Key to the film's success is the chemistry of its four talented young leads, led by River Phoenix, all of whom would go on to notable things.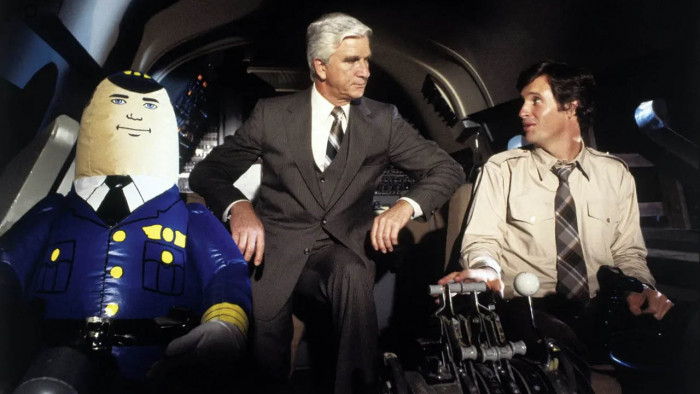 As one of the most influential comedy movies ever, Airplane introduced the world to new breed of relentlessly irreverent genre parodies. This time around it's the self-serious disaster movies of the mid–20th century that come in for a serious ribbing, which is achieved through a machine gun-like stream of visual and verbal gags. In a move that more comedies should learn from, Airplane! doesn't outstay its welcome, bringing the whole preposterous enterprise in for landing within 87 minutes.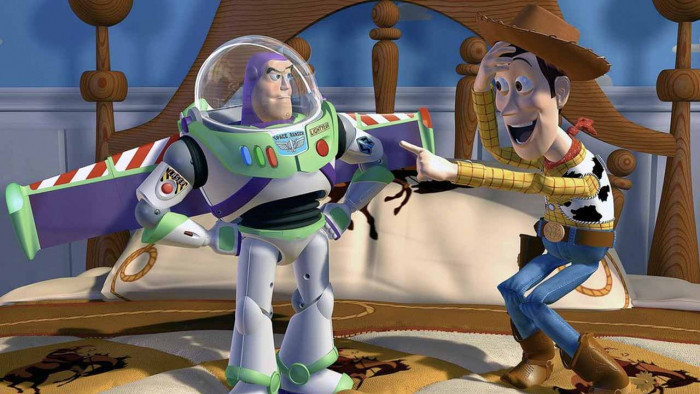 As the first ever 3D computer generated picture and the movie that set Pixar on its course to market dominance, it's pretty impossible to overstate Toy Story's importance. Let's never forget, however, what a brilliant movie it is in its own right – a rare generation-spanning dramedy that combines a kid-friendly premise (toys are alive!) with countless winking references and subtle characterisations for the adults. That it manages to squeeze all of this into an 81-minute running time is the least of Toy Story's achievements, but it's an achievement nonetheless.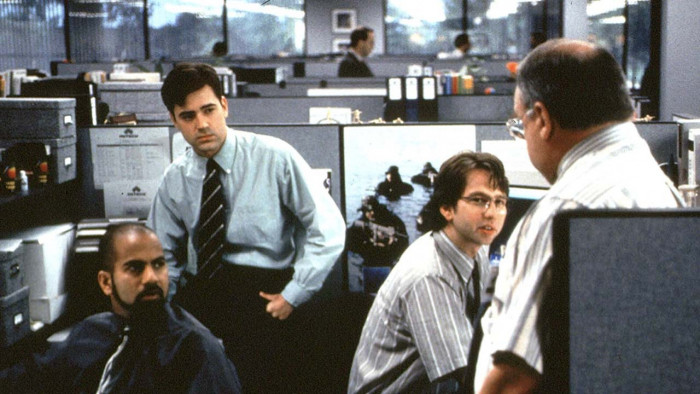 Mike Judge of Beavis and Butthead and Silicon Valley fame released this workplace comedy back in 1999, and it's since gone on to become a meme-worthy cult favourite for the internet age. Ron Livingston's Peter Gibbons is your typical disaffected office drone, sustaining the usual daily humiliations of office life for a lowly pay check. After a freak hypnosis-related mishap, he finds himself casting off the shackles of petty bureaucracy and taking revenge on his oppressive company. Proving that brevity is the soul of wit, Office Space wraps up its business in a trifling 89 minutes.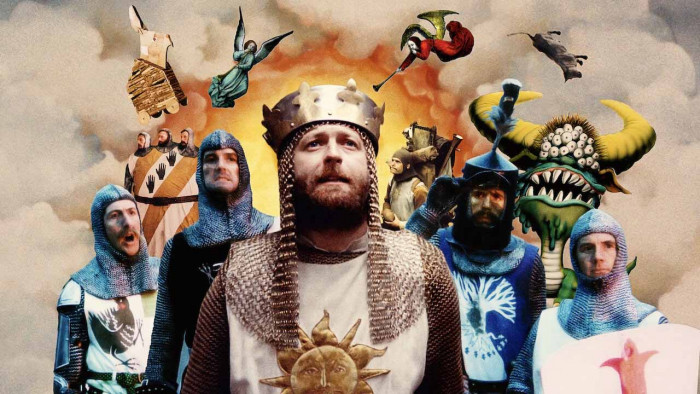 5

. Monty Python and the Holy Grail
The Monty Python crew didn't like to hang around with its cinematic entries, bringing all three home in around 90 minutes. It's a toss up between The Life of Brian and Holy Grail as to which is the best, but we'll hand the win to the latter by virtue of it being two minutes shorter. Here the anarchic British comedy troupe pricks the pomposity of its home country's mythology, sending up King Arthur (and much more besides) via a series of thematically connected sketches – several of which have entered the comedy hall of fame.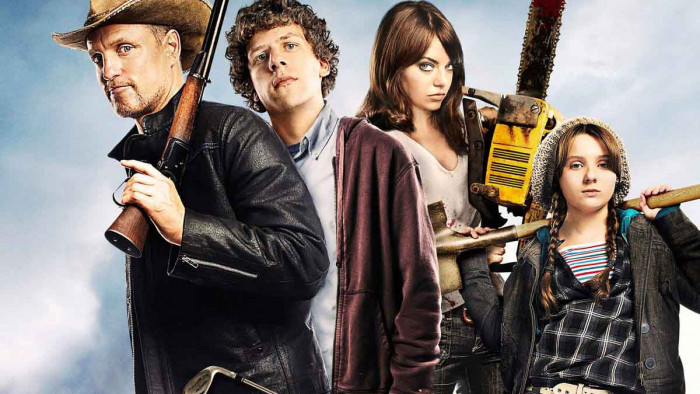 Ruben Fleischer's fun action comedy stars Jesse Eisenberg, Emma Stone, Woody Harrelson, and Abigail Breslin as a mismatched crew of survivors in a post-apocalyptic zombie wasteland. Which doesn't sound all that fun or comedic, we know, but that's before the movie's pronounced postmodern tone impales you. Splatting zombies is presented as a game to our heroes, with a number of gruesomely amusing methods of dispatch scattered throughout the film's snappy 88-minute runtime. It's a rich concoction alright, but one that doesn't outstay its welcome.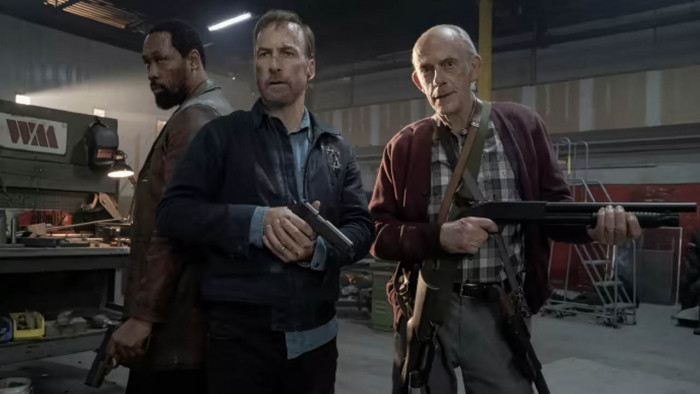 Bob Odenkirk to all intents and purposes plays an older, creakier, and decidedly less polished John Wick in this spirited addition to modern action genre. Across the first part of its 92 minute run time, Nobody sees Odenkirk's ostensibly docile family man being punched and kicked as he follows up on a home burglary. Before too long his dormant lethal instincts are awoken, and suddenly it's Odenkirk who's doing all the punching and kicking, not to mention shooting and blowing stuff up. Which, as you can imagine, is hugely entertaining to behold.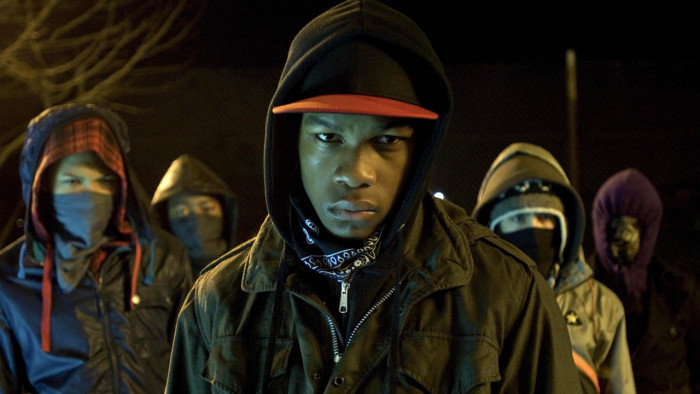 Joe Cornish's 88-minute-long cinematic debut is an indie sci-fi film with a distinctly British flavour, as a gang of rough London youths teams up with a recent victim to take on an invasion of vicious razor-toothed aliens. The movie's mixture of gritty action scenes, beautifully timed comedic beats, and authentic performances from its young cast – led by John Boyega in a star-making turn – means that Attack the Block still feels remarkably fresh today.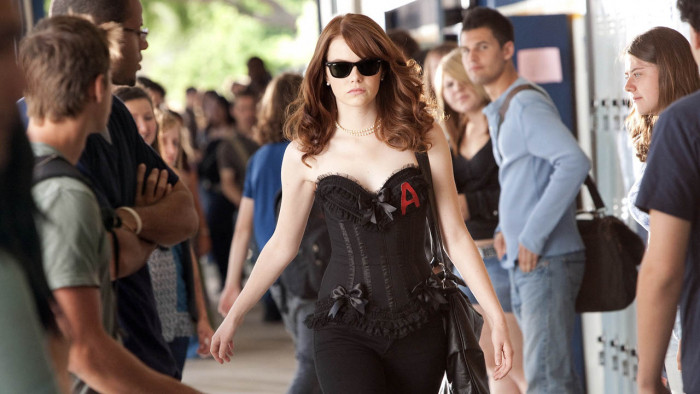 Following hot on the heels of Zombieland (another movie on this list), Easy A was the film that launched Emma Stone's career into the stratosphere. Its status as a bone fide teen comedy classic has only grown in the years since its release. This loose retelling of The Scarlet Letter sees Stone's smart high schooler dealing with false rumours about her promiscuity in less than orthodox fashion. The movie handles its subject matter in a fun, fresh, yet smart way, aided by a zippy 92 minute running time.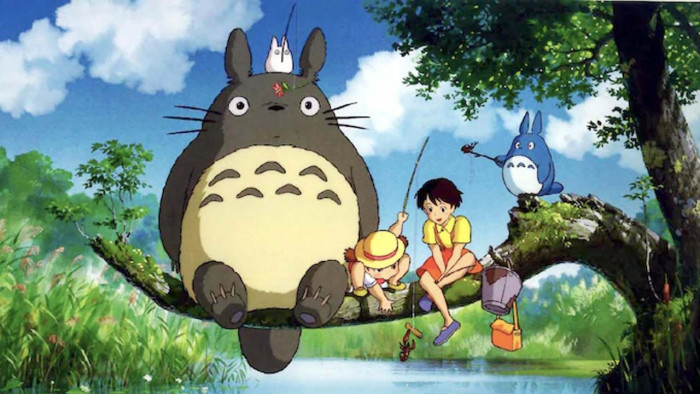 My Neighbour Totoro might only be 86 minutes long, but it somehow manages to stretch out time like a hazy childhood summer holiday. Studio Ghibli's defining animated movie concerns a pair of young girls, Satsuki and Mei, who move into a new house to be closer to their sick mother. They soon discover a magical hidden world of dust sprites, cat buses, and the titular woodland spirit. It's a magical journey in the purest sense, and one that's shot through with the studio's signature natural wonder and faint melancholy.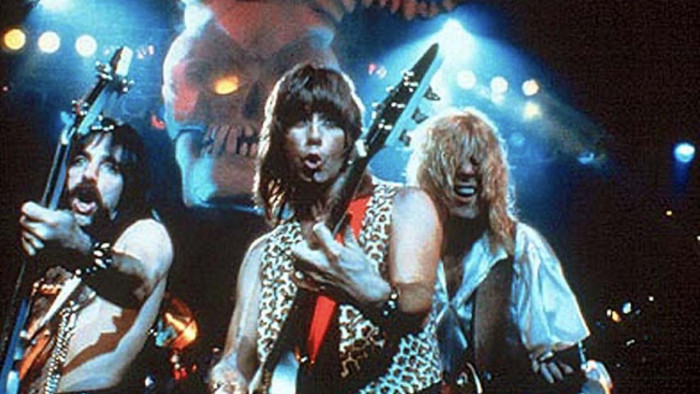 This is Spinal Tap packs an awful lot of quotable lines into its hour-and-a-half span. "The numbers all go to eleven", "None more black", "Lick my Love Pump"… we could go on. This is the movie that arguably put the whole mockumentary format on the map, offering a clear template for The Office et al to follow in the years to come. Did any of those subsequent attempts get close to This is Spinal Tap's daftly believable tale of a preposterous rock band? Nowhere near so succinctly, that's for sure.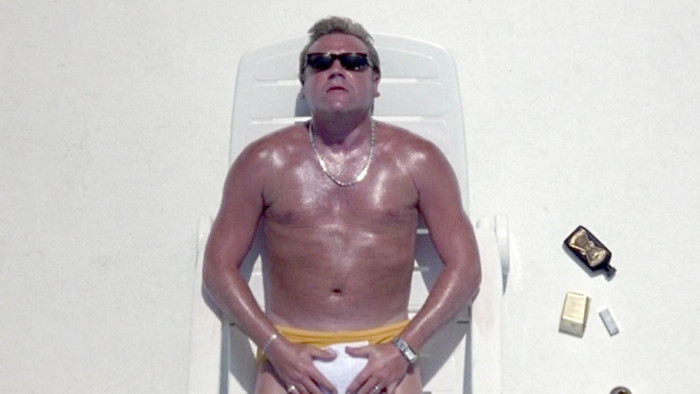 Jonathan Glazer's assured directorial debut is one heck of a calling card. Ray Winstone stars as an English gangster whose sun-drenched retirement in Spain is rudely interrupted by Ben Kingsley's unhinged former associate. Looking to pull off one more job, and quite unwilling to take no for an answer, it's Kingsley's menacing performance that quite rightly drew a lot of the attention around the film. Even so, this is an expertly crafted, beautifully performed heist drama. At just 88 minutes long, it doesn't hang around too long at the scene of the crime either.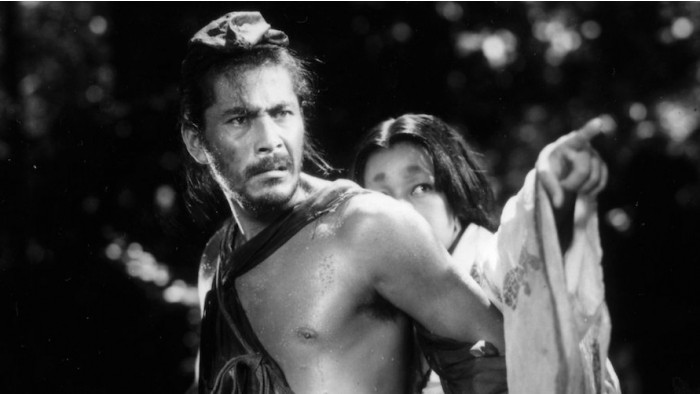 Rashomon is one of the most influential movies in cinematic history, with its ambitious multi-faceted narrative structure giving rise to the term 'the Rashomon Effect'. If you've ever seen a movie or TV episode in which a single story is recounted multiple times from different perspectives, it owes a debt to Akira Kurosawa's 1950 masterpiece. Here a samurai's murder is examined from the viewpoint of a bandit, the samurai's wife, the samurai himself, and a woodcutter. Given all this, it's amazing to learn that the movie's run time extends to just 88 minutes.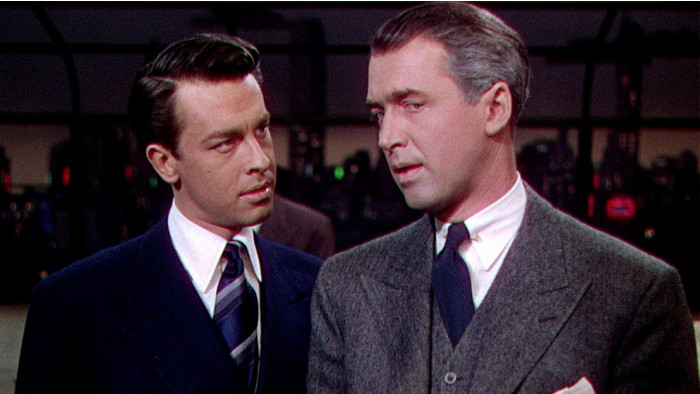 Alfred Hitchcock's Rope is a densely packed experimental masterpiece. Not only is it Hitchcock's first Technicolor picture, but it takes place in a single location, in real time, and with what appear to be several extended takes. In this way it doffs its cap to the script's origins as a play, and lends a heightened sense of tension and claustrophobia as Jimmy Stewart starts to suspect something sinister about his two dinner party hosts. The case may be cracked within 80 minutes, but it somehow feels like a prolonged ordeal.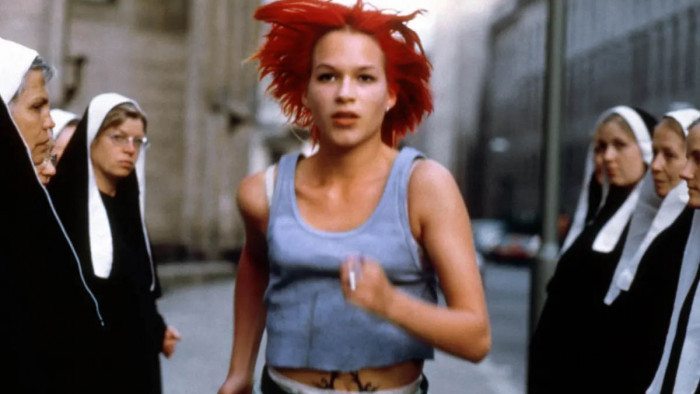 On paper, Run Lola Run seems like a fairly formulaic European thriller in which a young woman – Franka Potente's Lola – rushes to obtain 100,000 Deutschmarks in twenty minutes as she strives to save her boyfriend's life. It's the breathless execution of this simple premise that makes Run Lola Run special, however, with those crucial 20 minutes playing out in real time. Throw in a thumping techno soundtrack, and you have a 91 minute movie that quite literally races to its conclusion.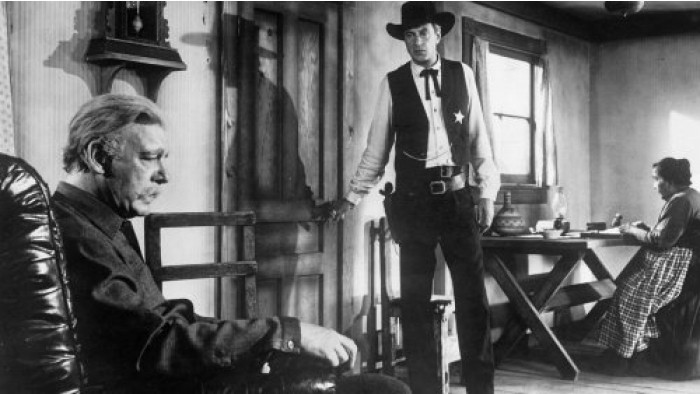 The name of High Noon and the climactic face-off it references may well have entered into the common lexicon, but the movie itself is about much more than mere macho posturing. Gary Cooper's Will Kane plays the lawman desperately seeking assistance in an impending gun fight, and finding nothing but cowardice and defeatism from the people he counts as his own. It's a classic western, then, but far from a typical one. It's also not a very long one, with a brisk 85 minute run time providing thematically appropriate impetus.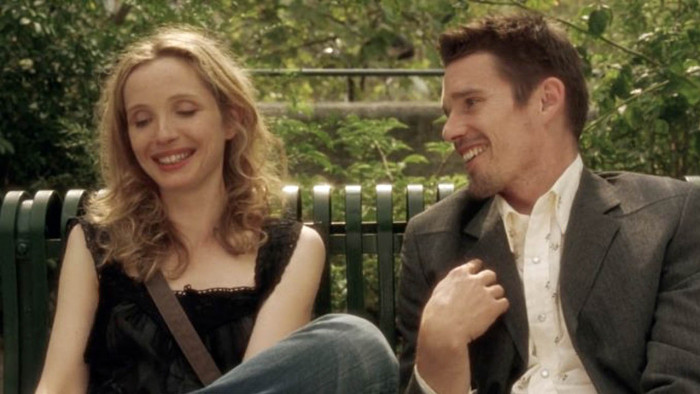 Richard Linklater took almost a decade to follow up on his talky romantic drama, Before Sunrise, but he didn't take that as a cue to linger. This gently melancholic reunion between Ethan Hawke and Julie Delpy's almost-lovers, as they switch wandering around Vienna for ambling around Paris, lasts a mere 80 minutes. That's more than enough time for our two stars to touch upon all the regret, longing, disappointment and hope that the intervening years between their two meetings has brought about.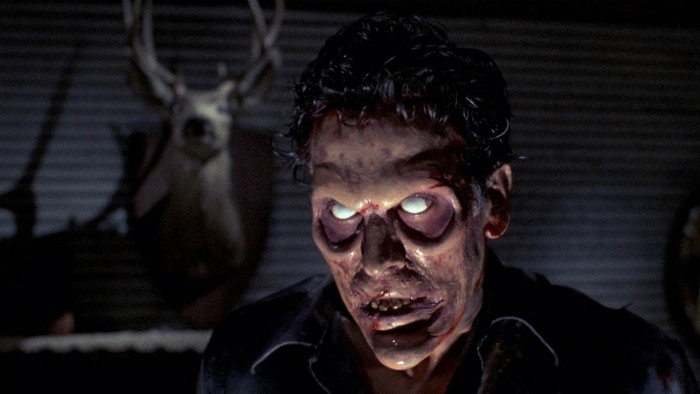 Decades before he helped kick off the whole superhero movie craze with Spider-Man (the other one), Sam Raimi got his big break writing and directing this cult horror movie. Five college students take a vacation in a remote cabin, and promptly contrive to release a horde of vicious demons and spirits. Bruce Campbell's Ash Williams is ultimately left to single-handedly fend off the onslaught in gleefully gory fashion. This kind of high grade schlock is best doled out in small doses, and the Evil Dead obliges with a short sharp 85 minute run time.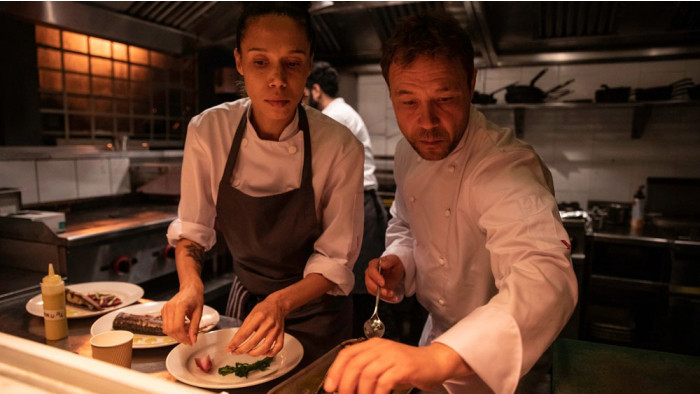 Short films don't necessarily have to be bright and breezy. Take Boiling Point, which is just about as stressful a 92 minutes as you could expect to spend in front of your TV. It follows Stephen Graham's dysfunctional high-end chef as he steadily comes apart at the seams during an increasingly hectic service. The key to the film's queasily tense feel is its single-take nature, with the camera moving through the kitchen, dining room, and outside areas in real time.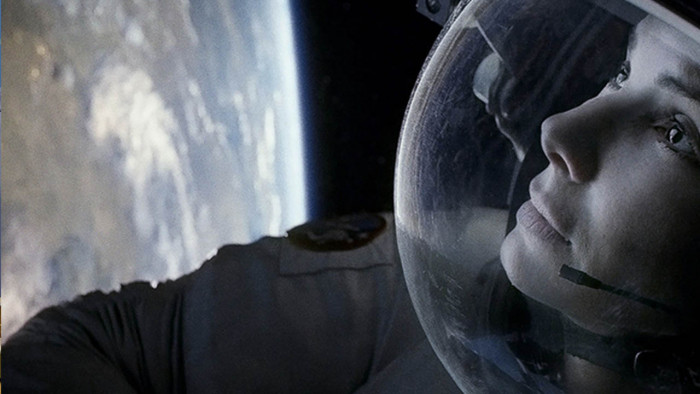 If Gravity was any longer than its 90-ish minute runtime, it might need to come with a health warning. From the moment things start to go awry during George Clooney's seemingly routine space walk, the movie proves to be one extended heart palpitation. Sandra Bullock is wholly convincing as the astronaut who finds herself flailing, floating, and flying her way through the mayhem in a bid to get back to Earth. For such a breathlessly breakneck movie – and one that really ladles on the CGI – Gravity has an awful lot of heart.
Related Reviews and Shortlists