ShortList is supported by you, our amazing readers. When you click through the links on our site and make a purchase we may earn a commission.
Learn more
The craze of phone manufacturers offering up streamlined versions of their premium handsets is one that we are big fans of. And that's exactly what The Samsung Galaxy S21 FE is - a 'fan edition' of its full-fat S21.
The reason we like them is because as top-tier a premium handset is, there are some features that just aren't needed and are actually costly to the end user. These phones focus on what is needed and there isn't room for anything else. The only issue is, while trimming the fat some of the good stuff may also disappear.
Thankfully, Samsung has got it pretty much right with its latest mid-ranger. We've been playing with the Samsung Galaxy S21 FE for some weeks now - here are five things you need to know…
---
1. The Design is VERY S21 At first glance, the S21 FE looks a lot like its S21 bedfellow but there are some small but significant changes in the design.
While the Galaxy S21 has a 6.2-inch screen, the Galaxy S21 FE has upped this with a slightly larger 6.4-inch screen. The good news is that both screens are AMOLED and they also have the same 2340 x 1080 resolution. They also have a refresh rate of 120Hz, so the difference is just that the S21 FE is that touch larger.
Flip it over and the look is, again, achingly similar. There are the three rear lenses nestled in a rather cute camera bump. The big change here is that the S21 FE is made of a plastic material, while the S21 is metal (as in the material, not its choice of music).
The 'glasstic' material used did mean that it wasn't as slippy in the hand as the S21 but it's no doubt that this is an area where costs have been cut.
2. Cameras are decent, images are vibrant The Samsung Galaxy S21 FE has a triple-camera array like the original S21. Although the cameras are a touch different, the spec changes are pretty neglible, so most users won't notice anything.
We really liked taking pictures with the Galaxy S21 FE. The main 12MP camera took lovely, vivid photos (as much as you can in end-of-winter UK), there is also a 12MP Ultrawide as the second lens and an 8MP telephoto - this is the biggest change, as the S21 has a 64MP telephoto. This does mean that you can't zoom in as much as the S21 - still, a 3x hybrid zoom is nothing to be sniffed at.
The selfie cam is a steady 32MP, which is actually an improvement on the rest of the S21 range.
Samsung has added in some great camera features from its S21 range. Our highlights are Single Take (where a picture is taken on all lenses and you can choose your fave), dual recording - filming on both the front and back of camera which is a great vlogging feature (this can be done in 45, 60fps), and Portrait mode, which offers a decent amount of bokeh.
3. Performance is punchy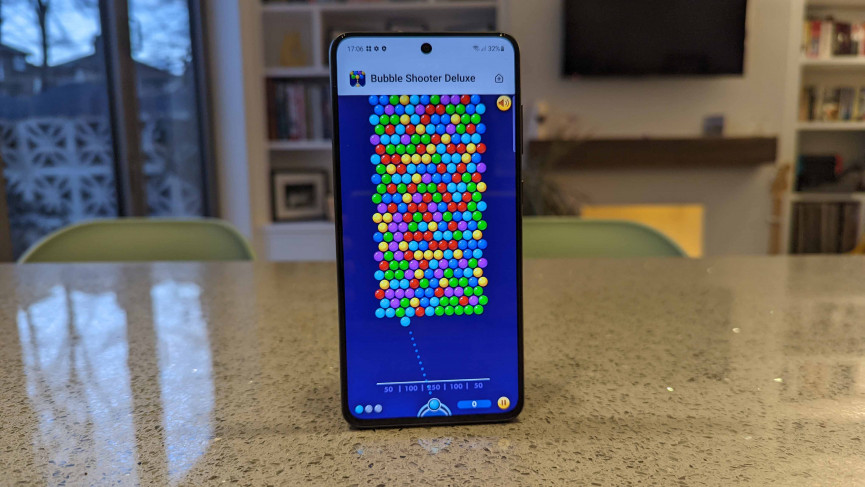 The Samsung Galaxy S21 FE uses a Snapdragon 888 chip which allows for 5G (if that's a thing in your area) and is a punchy processor - if slightly dated - that managed our gaming (Call of Duty: Mobile was buttery smooth throughout), 4K streaming (Midnight Mass with HDR looked glorious) and we could switch between the likes of TikTok, Instagram and Facebook with no strain on the device. It did occasionally get a little warm but that's as expected.
4. Battery life is decent but charging leaves you waiting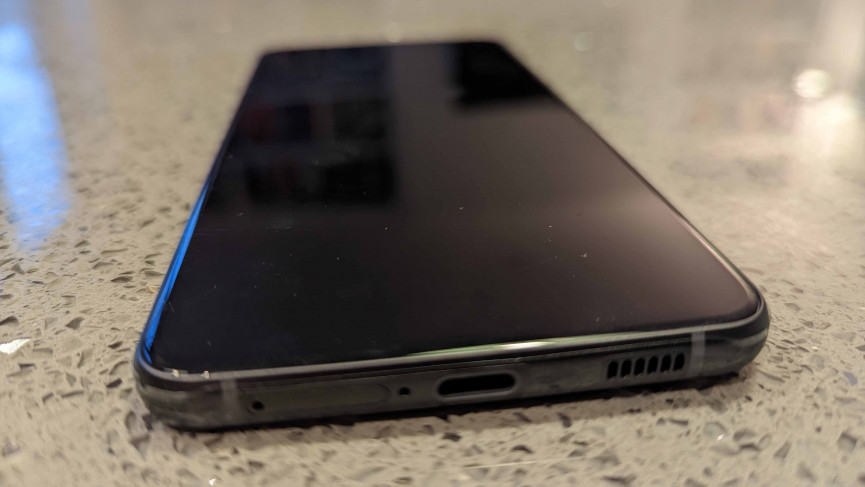 In the smartphone world, speedy charging is one of the most requested things right now, so at 25W, we found that S21 FE lagging in this area. Given we have been used to using phones that have 65W as standard, we did have to play the waiting game with this one.
Wireless charging is on board, which is ace, but again you will have to be patient for this one to charge. We weren't too bothered, though, as we were happy to see that wireless charging (and reverse charging if needed) is as standard and not cut for this edition.
As for day to day battery life, it managed a full day with heavy use but we were plugging the thing in before we went to bed.
5. The S21 is feature rich and doesn't feel like a mid-ranger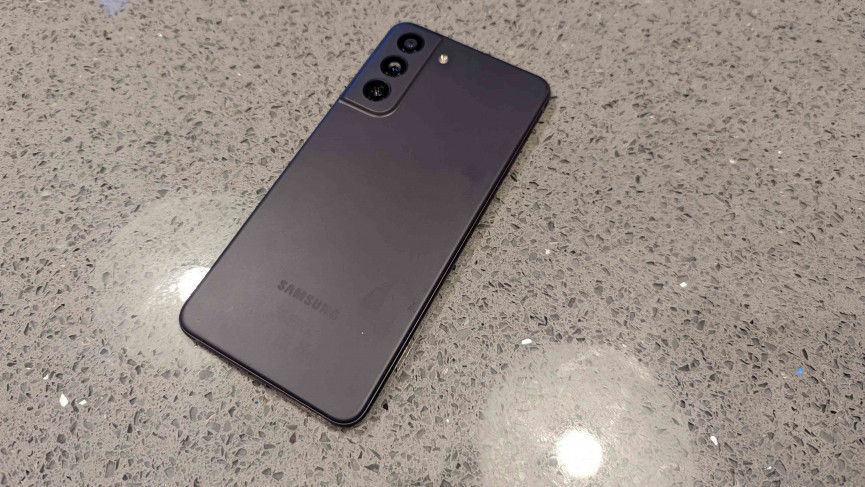 Although classed as a mid-range phone, the Samsung Galaxy S21: FE offers pretty much what you get on the S21.
Yes, the back is plastic and some of the camera specs are reduced but it has a punchy performance and myriad top-level features - including a built-in fingerprint sensor, face unlock, stereo speakers, Android 12 (with three years of updates promised) and up to 8GB RAM and 128GB storage.
The Samsung Galaxy S21 FE: Final Verdict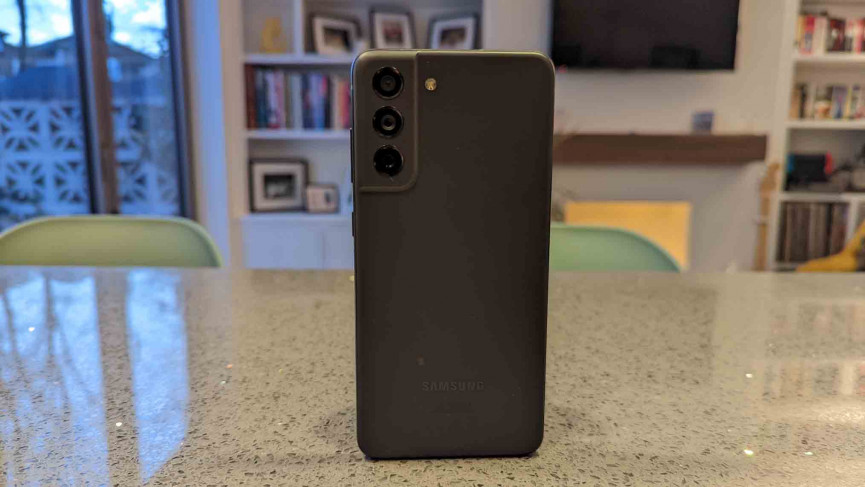 Should you buy the Samsung Galaxy S21 FE? Well, that all comes down to price. When it was first released, it cost £699 and was just £100 cheaper than the fully fledged Galaxy S21.
If you find it cheaper than this - and with the Samsung Galaxy S22 range out now, you probably can - then this is a solid entry for Samsung, a handset that gets a lot right and not much wrong.
Related Reviews and Shortlists