ShortList is supported by you, our amazing readers. When you click through the links on our site and make a purchase we may earn a commission.
Learn more
Best PlayStation Now games for PS5, PS4 and PC
​Get the best PlayStation Now games to start the cloud gaming revolution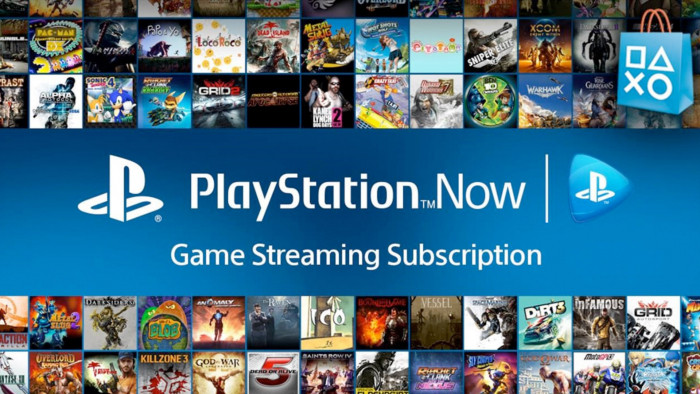 The future of gaming could very well be in the cloud but it's also part of the present, which is why it's time to round-up the best PlayStation Now games for PS4 and PC.
Sony's PlayStation Now lets you access a library of some 750 games on your PS4 or PC for just £8.99 a month. If you're using Sony's current console you can download those games to make the experience a little smoother, but the default will have you streaming the gaming content over a decent enough internet connection.
PlayStation Now's selection of games incorporates a number PlayStation 2, PlayStation 3 and PlayStation 4 classics, as well as a whole bunch of hidden or forgotten gems. We've picked a selection of nine games that you should seek out as soon as you sign up. Sony offers a free trial for new subscribers.

While there are a couple of mainstream bangers in there, we've been sure to select a few left field treats. After all, the nature of PlayStation Now means that you can suck it and see without any risk. Upvote the one you'd choose.
Considering switching to the other side? Here's our comparison of the best game consoles.

Best PlayStation Now games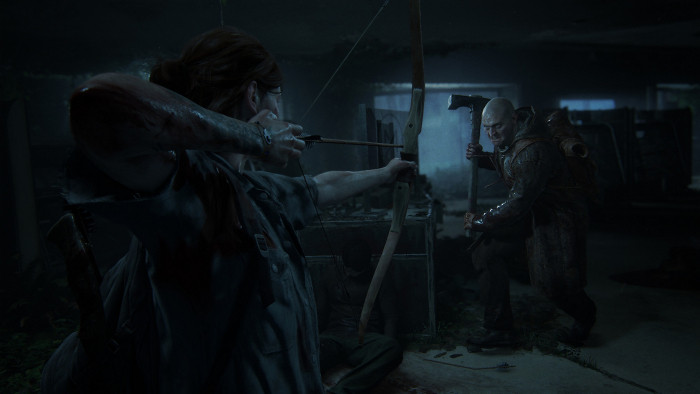 The Last of Us Part II is one of the most eagerly anticipated game releases of this generation. If you haven't played Naughty Dog's original yet, PlayStation Now provides the perfect opportunity to catch yourself up and see what all the fuss is about. This is a brutally tense and gruesomely violent third person action game that also tells an uncommonly poignant story, as protagonist Joel guides a young girl across a post-apocalyptic America.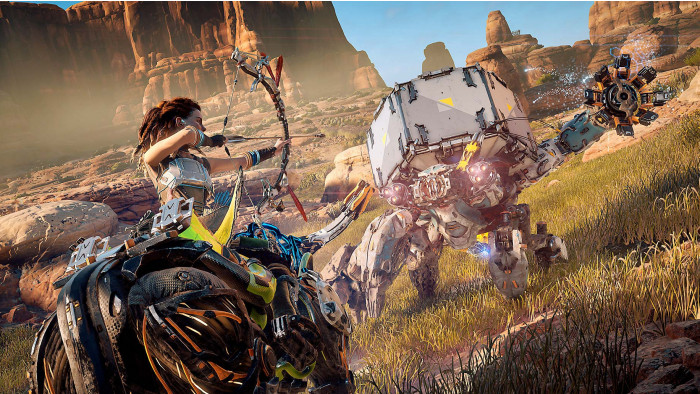 What would be the point of PlayStation Now if it didn't have top PS4 exclusives like Horizon: Zero Dawn? This open world adventure is a clash of dinos and tech, set after the fall of humanity. But we think of this as a way to give your mind a break from climate change dread and the downfalls of western democracies.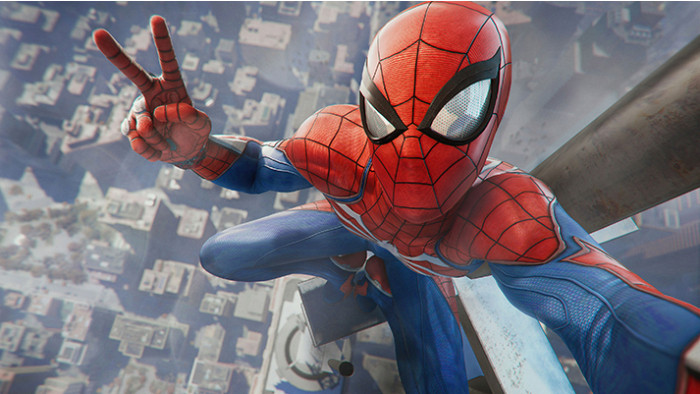 With great power comes great gameplay. Marvel's Spider-Man from Insomniac Games is everything you have ever wanted from a video game all ol' web head. Sure, there have been many games featuring NYC's friendly neighbourhood web-slinger before – but this is THE ONE. Released as a PlayStation-only exclusive, Marvel's Spider-man gives you all of Manhattan island to run, jump, climb and swing from, is teaming with tantalising Marvel universe easter eggs, and a storyline that's as good as any of the best that have appeared during Peter Parker's 58 years on comic-book shelves. Sony has since bought Insomniac Games who are now, we hope, working on a spectacular sequel.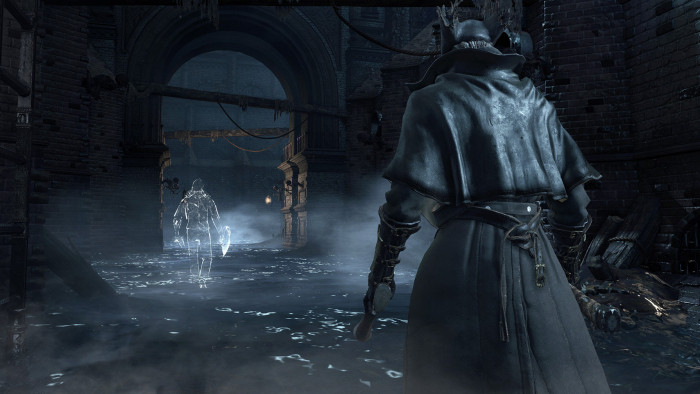 Japanese developer FromSoftware had already turned the third person action adventure on its head once with Dark Souls when it managed to repeat the trick with Bloodborne. The game's pacy, aggressive, precariously poised combat system has become the stuff of legend among discerning gamers, not to mention its formidable difficulty level. All of this is set against one of the most distinctive gothic-horror universes in gaming. This is a game to get thoroughly lost in.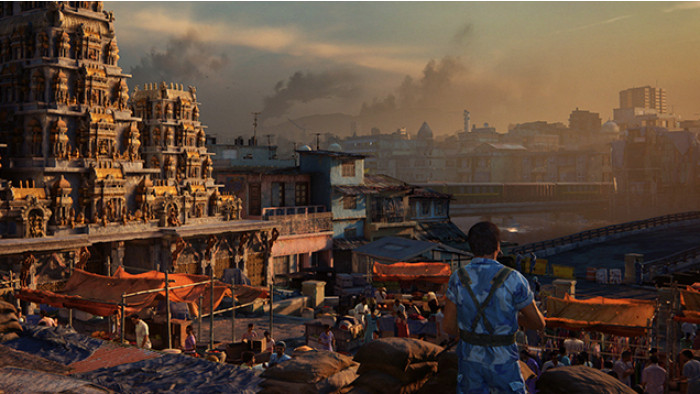 Uncharted: Lost Legacy was meant to be just a part of Uncharted 4, but has become a fully-fledged game in its own right - even though it won't take you as long to complete as some of the earlier instalments. The focus on this game isn't on Drake as much as possible, but on Chloe Frazer instead. It has everything you'd expect from an Uncharted game, including fantastic scenery and an open world section to explore.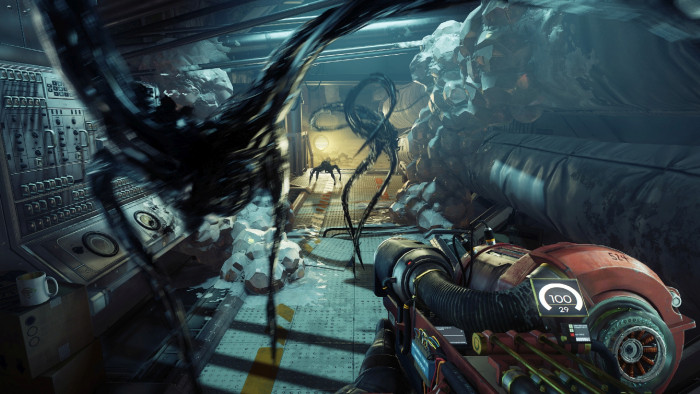 Prey was unfairly overlooked at launch, probably because it's as tough to get a bead on as its shape-shifting antagonists. What at first glance seems like an unremarkable sci-fi first person shooter soon turns out to be an engrossing immersive sim, where player choice and clever improvisation are favoured over gung-ho blasting. It's a bit like BioShock, but with more brains. Hopefully Prey's presence on PlayStation Now will grant it a second chance at glory.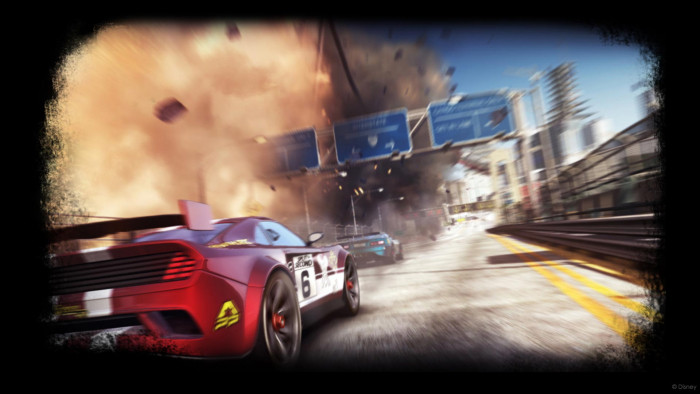 One type of game that modern consoles are a little short of is the arcade racer. Split/Second was one of the great examples of the last generation, so it's ace that you can experience its fast-paced PS3 thrills on a PS4 or PC. The key twist here is an action movie-like ability to set off explosive track-transforming events to flatten your foes. It's like if Michael Bay made a racing game - only good.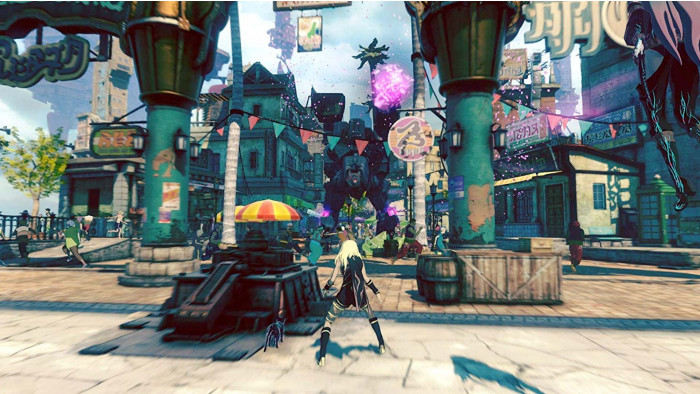 This is a game to lord over your Xbox-owning friends. It's a PS4-exclusive in which you play with gravity, flinging your character across a colourful, characterful world. If you played the original Gravity Rush, you'll find this sequel richer, and much larger. There's around 20 hours of play in the main story alone, and the world is more than twice as big this time around.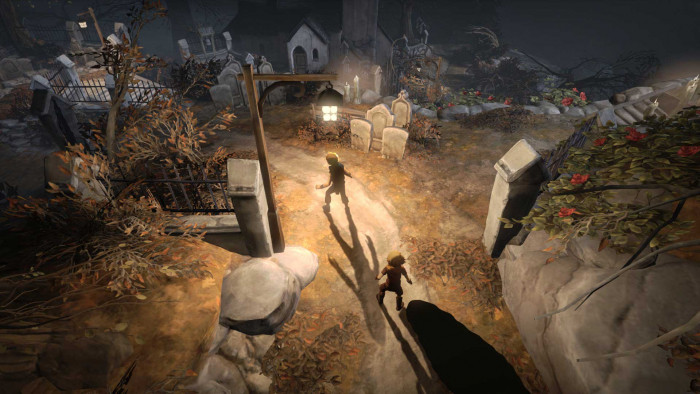 Here's a game that remains a unique proposition some six years on from its initial release. Brothers: A Tale of Two Sons is an adventure-puzzler that sees you controlling two brothers at the same time - one with the left side of the pad, the other with the right side. This clever multitasking system is then applied to a range of gently engaging spatial conundrums, all wrapped up in a lovely fairytale world. The icing on the cake is a storyline that expertly plays with your emotions.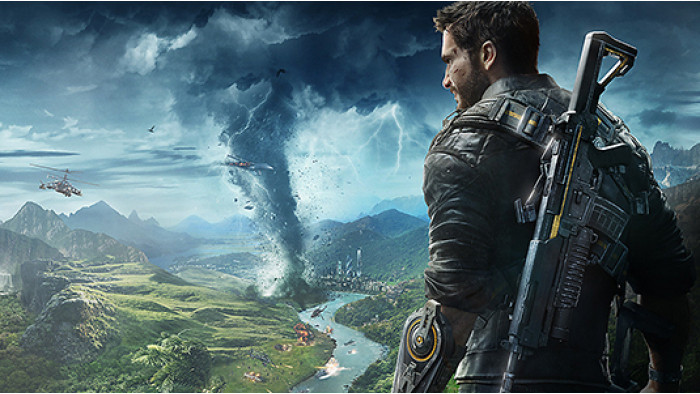 In this action adventure game from Avalanche Studios, you play as Rico Rodriguez who is taking on the Black Hand army. The game takes place in the fictional world of Solis, a big open world full of snowy mountains and deserts. Rico travels around with a wingsuit and a grappling hook, which can attach to hot air balloons, as well as other things.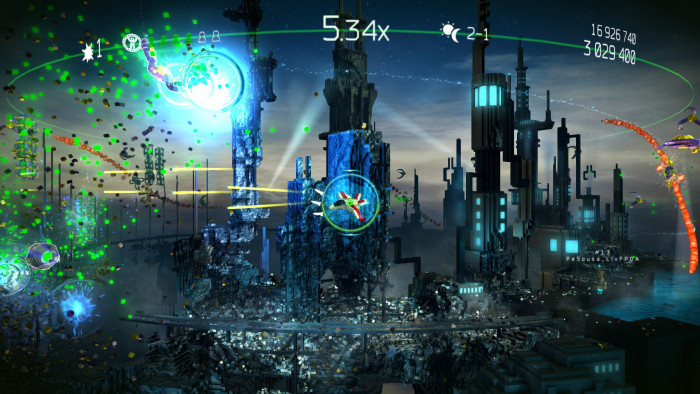 Resogun was arguably the best game available at the PS4's launch. So why haven't you heard of it? Probably because it's a side-scrolling arcade shoot 'em up, which is hardly the most fashionable genre here in 2019. Don't let its old school appearance put you off though - Resogun remains one of the slickest and most purely enjoyable action games available for the PS4, even approaching six years on from its release as we are.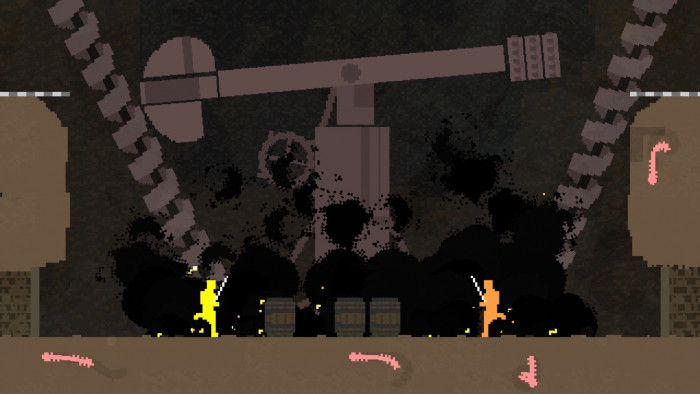 Most popular multiplayer games these days tend to live online, but Nidhogg reminds us that nothing is more satisfying than getting one over on the person sat next to you. Think of it as a 2D fencing game set on a 1970's prog rock album cover. Thrust, parry, sweep, and throw your way to a momentary advantage - then scurry past your opponent's bloody corpse to accept your spectacular reward. Nidhogg is a game that will have you laughing and cursing in equal measure.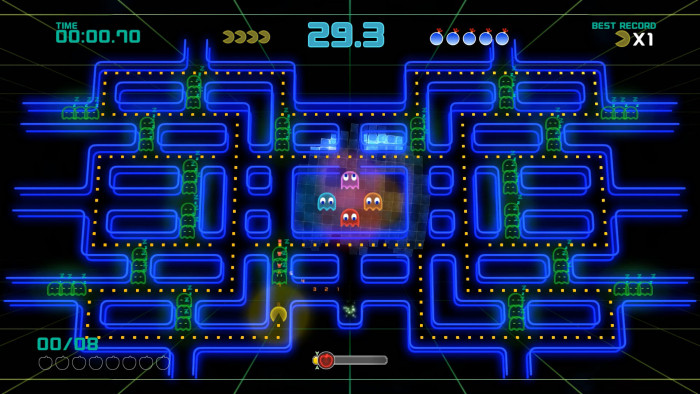 Pac-Man Championship Edition 2 operates on the premise that the old ones might well be the best, but that doesn't mean they couldn't be improved. Taking Pac-Man's classic maze-running premise and aesthetic and cranking everything up to 11, the result is one of the most hectically satisfying arcade experiences of recent times. Once you've played Pac-Man Championship Edition 2, gobbling dots and running away from ghosts will never be the same again.
Related Reviews and Shortlists