ShortList is supported by you, our amazing readers. When you click through the links on our site and make a purchase we may earn a commission.
Learn more
7 best movies and shows to watch on Netflix in July
Animation! Documentaries! Movies! Netflix has a lot going on…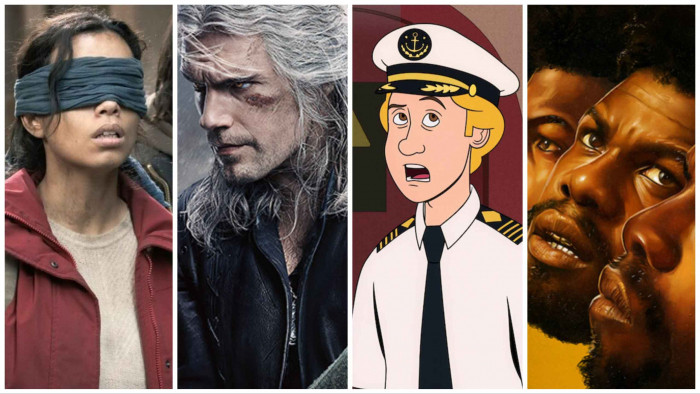 It's July which should mean that we all get out in the sunshine and embrace the summer. For those of you who would rather shut the curtains, pretend the sun doesn't exist and bury yourself in a boxset, though, then the following Netflix picks are for you.
We have trawled through Netflix's entire July selection so you don't have to and chosen the best, juiciest cuts from the streaming cash cow, with explanations at to why they should be ones to watch and also the dates to look out for them.
For those who want more Netflix recommendations then head to our best Netflix shows and best Netflix movies guides - both of which have been updated for July…
---
1. Unknown Unknown is the sort of docuseries that you can really sink your teeth into. It's a four-part series - landing weekly in July - and each part looks at some sensational stories with never-scene-before footage as what is being explored is, yep you've guessed it, unknown.
The first part is about the race to find the remains of a pyramid, with the hope that was is uncovered will change our understanding of ancient Egyptian history. Other episodes focus include a look at the world's oldest graveyard and a rather prescient investigation into artificial intelligence in warfare.
Netflix release date: 3 July
2. WHAM! One of the most anticipated music documentaries of recent time, through archival interviews and footage, the late George Michael and Andrew Ridgeley look back at their Wham! career, which started in the 70s but really exploded in the 80s.
The doc is packed with unseen footage and its scrapbook like collage of events really brings to life the sheer joy of the music that the band produced.
Netflix release date: 5 July
3. The Lincoln Lawyer, Season 2 Part 1 While we were sceptical about this series when it was first released, Lincoln Lawyer - which is based on Michael Connolly's hit legal tales - works really well on the small screen, perhaps even better showcasing the stories than Matthew McConaughey's movie.
Season 2 sees Mickey get entangled with a woman who soon becomes a client when she's charged with murder.
Netflix release date: 6 July
4. Bird Box Barcelona Bird Box is one of Netflix's most successful films to date so some sort of sequel was inevitable. We weren't expecting Bird Box Barcelona, though, which acts as an expansion of the first film.
Netflix says about the new movie: "After a mysterious force decimates the world's population, Sebastian must navigate his own survival journey through the desolate streets of Barcelona. As he forms uneasy alliances with other survivors and they try to escape the city, an unexpected and even more sinister threat grows."
Netflix release date: 14 July
5. They Cloned Tyrone We have been waiting for this one for a long time now. They Cloned Tyrone has a superb cast (John Boyega, Teyonah Parris and Jamie Foxx) and has a mind-bending plot that focuses on a nefarious government conspiracy (yes, cloning is involved) that brings an unlikely trio together.
This script was on the Blacklist - the best unproduced scripts around - for a few years but Netflix has picked it up and are promising a decent dose of sci-fi and comedy.
Netflix release date: 21 July
6. The Witcher, Season 3, Volume 2 If you were wondering why the heck season 3 of The Witcher only have five episodes right now, then don't panic: the second part of the season is being released nearer the end of July.
This will be the last time you see Henry Cavill in the role of Geralt as he is being recast in season 4, with Liam Hemsworth taking over.
Netflix release date: 27 July
7. Captain Fall The plot of Captain Fall, Netflix's new absurdist animated comedy, is a fun one: A goofy, gullible sea captain is hired to helm a high-end cruise ship and becomes the perfect fall guy for an illicit smuggling operation.
It's been made by Helgaker and Torgersen who are responsible for the Norwegian live-action comedy Norseman, and has some great voice actors involved - including: Alejandro Edda (Narcos: Mexico), Adam Devine (The Righteous Gemstones) and Trond Fausa (Oppenheimer).
Netflix release date: 28 July
Related Reviews and Shortlists