ShortList is supported by you, our amazing readers. When you click through the links on our site and make a purchase we may earn a commission.
Learn more
Will Smith reveals the real, and hilarious, reason he turned down 'The Matrix'
Think you've got regrets? At least you didn't make 'Wild Wild West'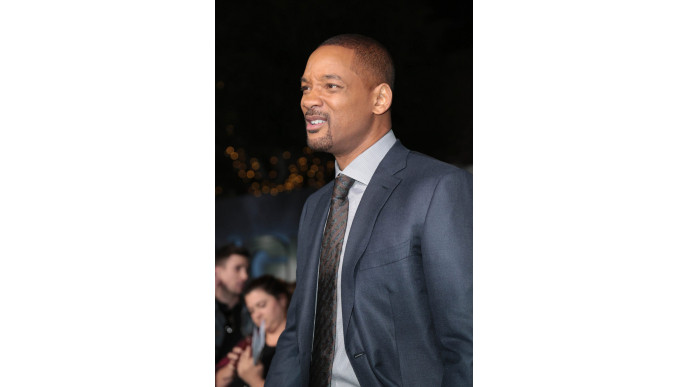 We all love those stories of near-misses don't we? Even when they're bittersweet, like the girl that left the Spice Girls before they released their first song and was replaced with Emma Bunton. I recall a story of David Beckham's dad calling a football agent about his promising young son, the agent writing his number down to call him back, promptly losing it, and then presumably living the rest of his life crying every twenty minutes at his missed opportunity.
Well, it happens in the film industry all the time. Of course, because you can't really predict what will be a hit and what won't, unless you're making The Avengers or a biopic of someone universally loved. Rumours have been circulating for years that Will Smith turned down the role of Neo in The Matrix, a role that, as we all know, went to Keanu Reeves and went on to be a smash hit trilogy, constantly referenced in pop culture and showing us camera techniques we'd never seen before. 
Well, Will has finally confirmed that it was true - he did turn it down - but he explains why in this hilarious video he posted to YouTube:
When you hear Will's side of the story it's a bit easier to understand why he made the decision he did. Not wanting to be 'the Alien movie guy' he also initially turned down Men In Black until Steven Spielberg rang him and told him he should do it. When the Wachowski siblings (creators and directors of The Matrix) pitched the film to Smith, they didn't exactly do their idea a service, as he recounts;
'Dude we're thinking like, like imagine you're in a fight, and then, you like jump, imagine if you could stop jumping, in the middle of the jump, but then, people could see around you, 360 [degrees] whilst you're jumping, whilst you stop jumping. Right, and then we're gonna invent these cameras, and then people can see the whole jump, while you stop, in the middle of the jump.'
STOP SAYING JUMP! Why did they make The Matrix, a brilliant film about a man breaking free from the simulated world that's been forced upon the human race by machines, sound like a film about parkour? Smith then brilliantly sends himself up by ending it with; 
'So I made Wild Wild West. I'm not proud of it.'
A film that famously tanked, and was universally criticised across the board. With 17% on Rotten Tomatoes, Smith couldn't have got it more wrong. Grossing $220 million to The Matrix's $460 million and critical acclaim (88% on Rotten Tomatoes), the Fresh Prince wasn't feeling so fresh after that. But, as he says, if he had played Neo, Morpheus wouldn't have been played by Laurence Fishbourne, they were looking at Val Kilmer (you couldn't possibly have two black guys as the leads, aye Hollywood?) so he ends with;
'Keanu was perfect. Laurence Fishbourne was perfect.So, I probably would have messed The Matrix up. So I did y'all a favour.'
OK Will, you tell yourself that (but thanks). 
(Image: Getty)
Related Reviews and Shortlists