Is there a more depressing question a friend can throw at you than, "Do you want to come and take a look at my new car?" — other than, perhaps, "Do you want the grand tour?" on entering their new flat. But it's a close-run thing as you trudge over to fake enthusiasm for a second-hand saloon.
There are exceptions, though. It'd be fun to nosy around James Martin's classic-car collection, and he could make you a light lunch as you did so. But the ideal is unquestionably getting up close with Ralph Lauren's.
The fashion designer has a number of prestigious sports cars dating from the Twenties to the present day, which he keeps in his own private museum. But now, as cars are designed to do, they're going on the road.
Seventeen of them — including a shark-finned 1955 Jaguar XKD (which won three consecutive Le Mans 24 Hours races during the Fifties), a 1929 Bentley Blower (James Bond's car in the early Ian Fleming novels) and a 1955 Mercedes-Benz 300SL Gullwing Coupé (which owes its name to its distinctive upward-opening doors) — will be going on display at The Musée des Arts Décoratifs in Paris in an exhibition named 'The Art Of The Automobile: Masterpieces Of The Ralph Lauren Collection'.
Pictured above is a 1960 Ferrari 250 GT. You may recognise it from Ferris Bueller's Day Off, where it careered out of its garage into a ravine (although a fibreglass replica was used in the film), or from faded pictures featuring Steve McQueen or Paul Newman, who used to race them. Just 54 of the cars were built over a three-year period.
But it's the 1938 Bugatti 57SC Atlantic Coupé (left) that is the standout of the collection. Not least because it's even rarer — it's one of only four ever produced. And, what's more, only two survive today. The other one sold for an undisclosed sum known to be between £18m and £25m last year. Quite understandably, it's a price tag that qualifies it as one of the most expensive cars in the world.
So no matter how nice your friend may think his second-hand saloon is, it definitely doesn't stand up in comparison.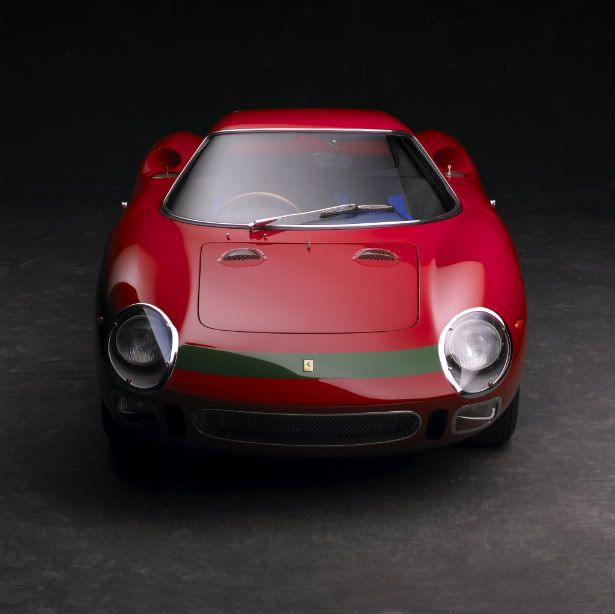 'The Art Of The Automobile' is at The Musée des Arts Décoratifs, Paris, from 28 April to 28 August